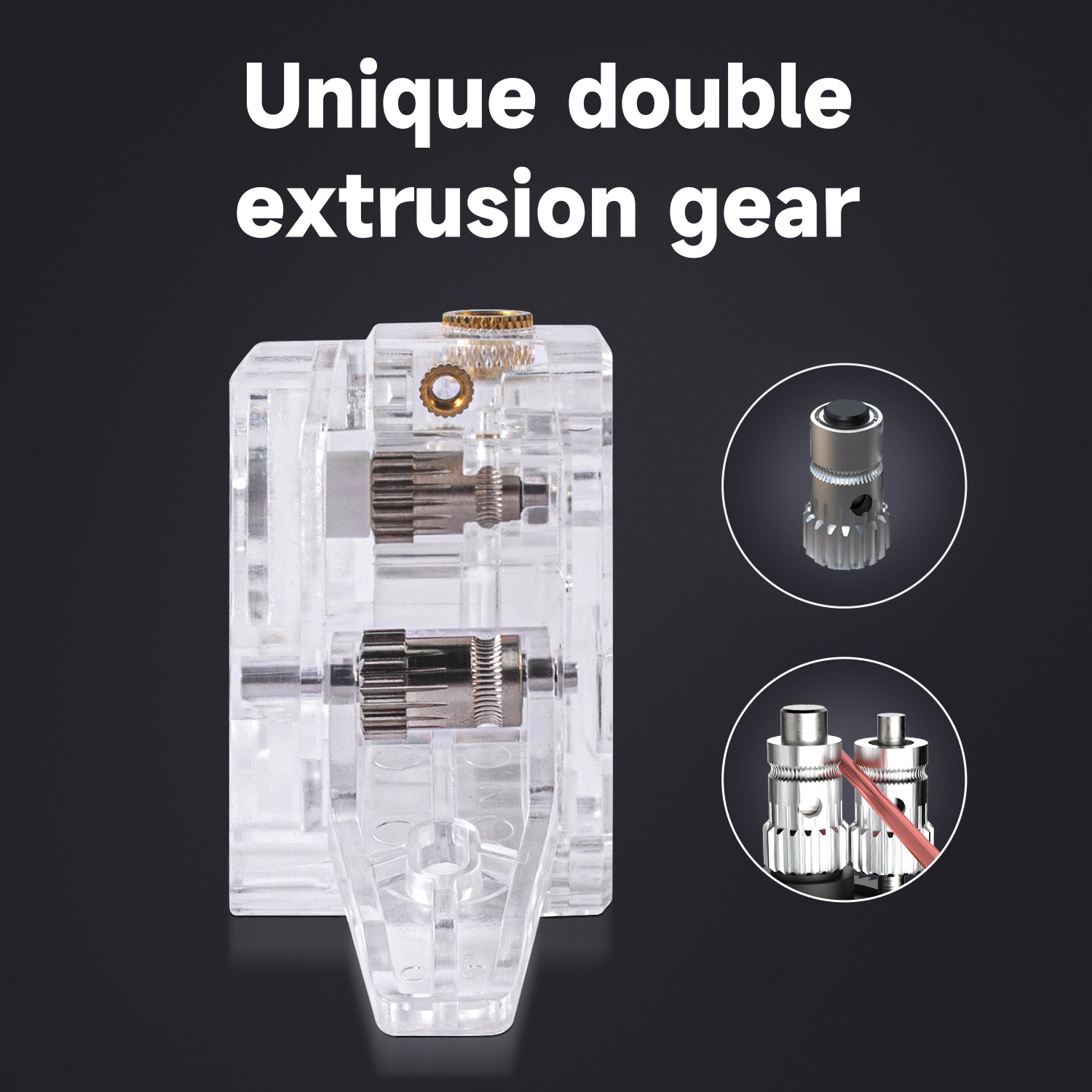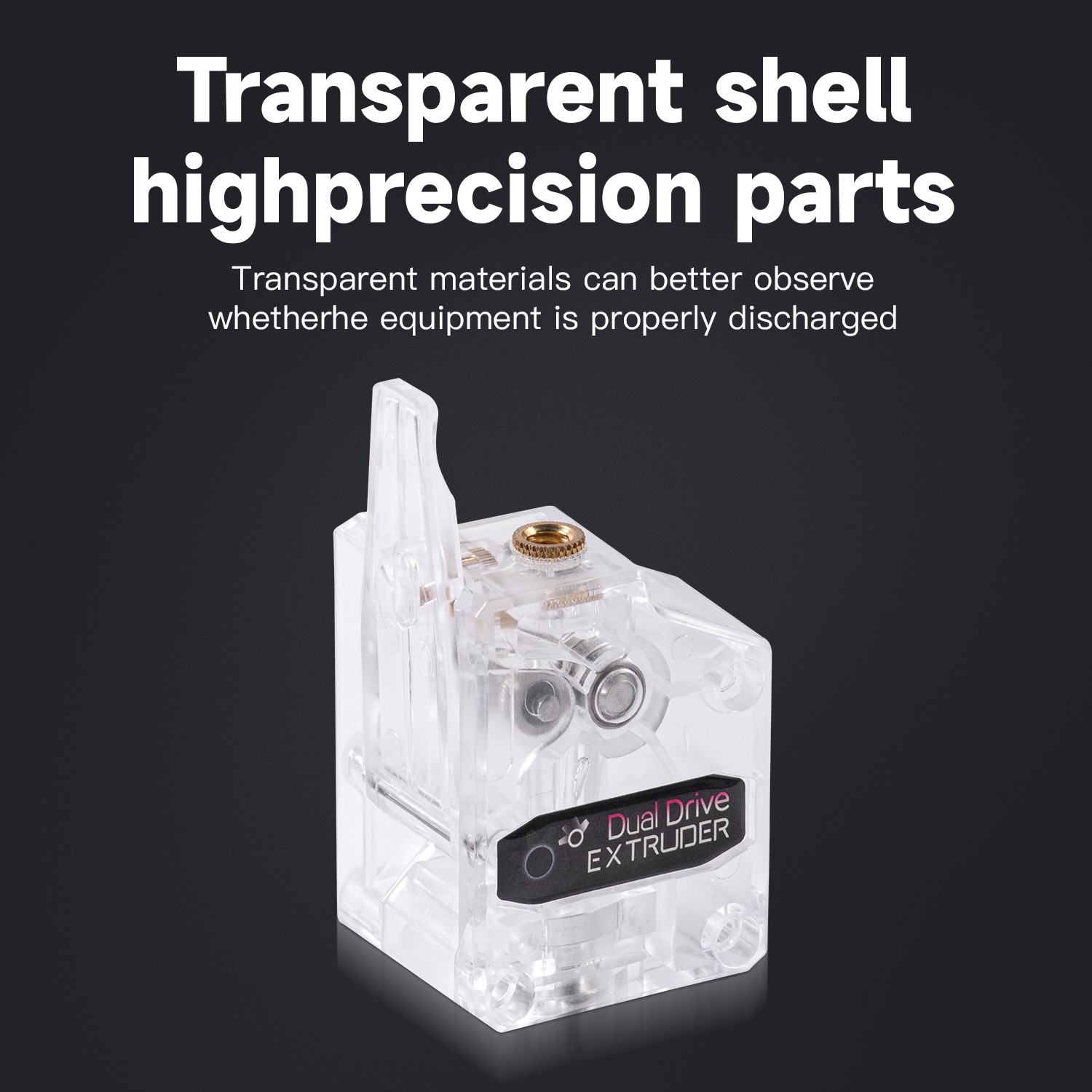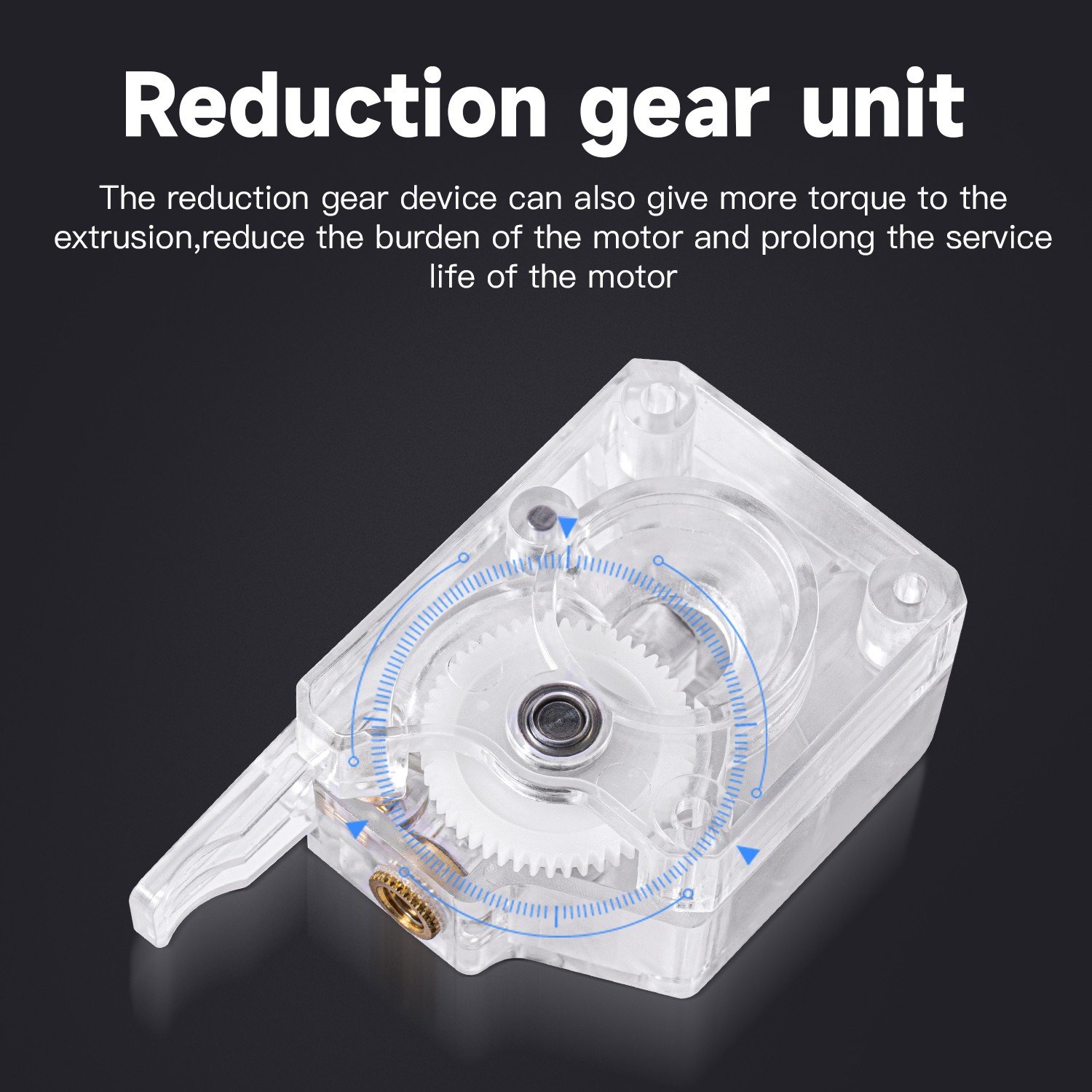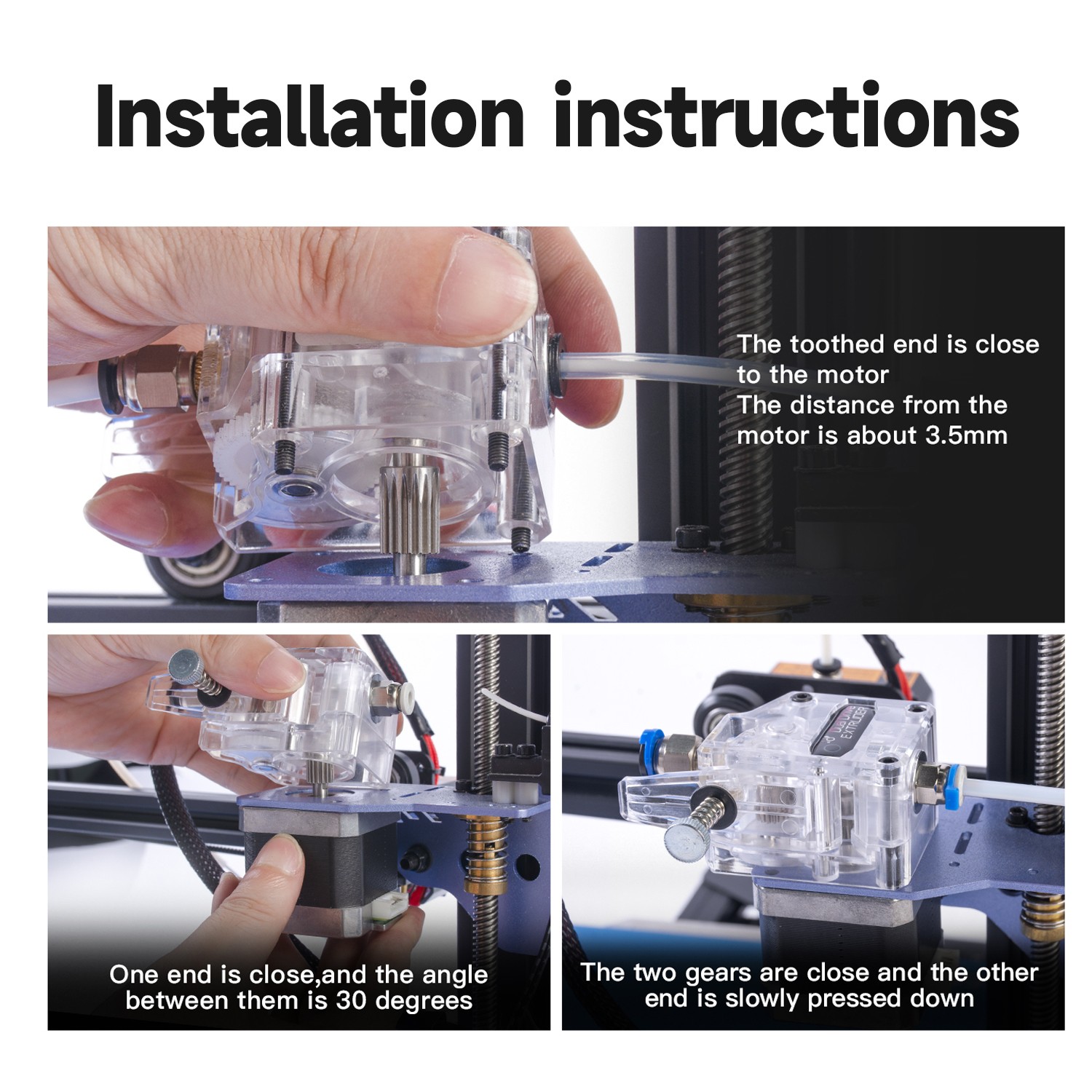 BMG double-gear reduction extruder, transparent shell design, suitable for soft consumables such as PLA, ABS, PETG, etc., double-gear feeding, making printing more efficient.
1. The installation direction of extruder gear

The end with the gear is close to the motor
2. Features
1. The unique double feeding gear can minimize slippage and increase feeding force.
2. The transparent shell design can clearly observe the working principle of the extruder.
3. The adjustable spring design can easily adjust the tightness of consumables and adjust easily.
4. Two stainless steel gears improve the gear bite problem and the durability of the gear so as to prolong its service life.
3、installation steps

4.Teflon tube and elastic adjustment screw

5.Package Included