Description:
GCW01 is a machine for cleaning and curing printed models. It uses high-power UV light source and touch operation. After processing the light-cured models, the models can achieve the best appearance and performance.
Feature:
【Dual Function】One machine with dual functions: washing or curing. This 2-in-1 machine offers you a better experience and more convenient operation.
【High Curing Speed】16 405nm UV lamp beads, total power 48w.Equipped with high power UV lamps, the machine allows you to cure the models comprehensively.
【Anti-UV Light Hood】The transparent cover of this washing & curing machine can block up to 99.99% of ultraviolet rays. Fully transparent design, you can see the whole working process of the machine more clearly
【Ergonomic Design】The touch panel adopts an inclined surface design, which provides a better control experience compared to the 90° vertical control panel of other products;【Intelligent Detection】Once the hood is removed, the UV lamp will be automatically turned off immediately, once the hood is reset, and the UV lamp resumes working.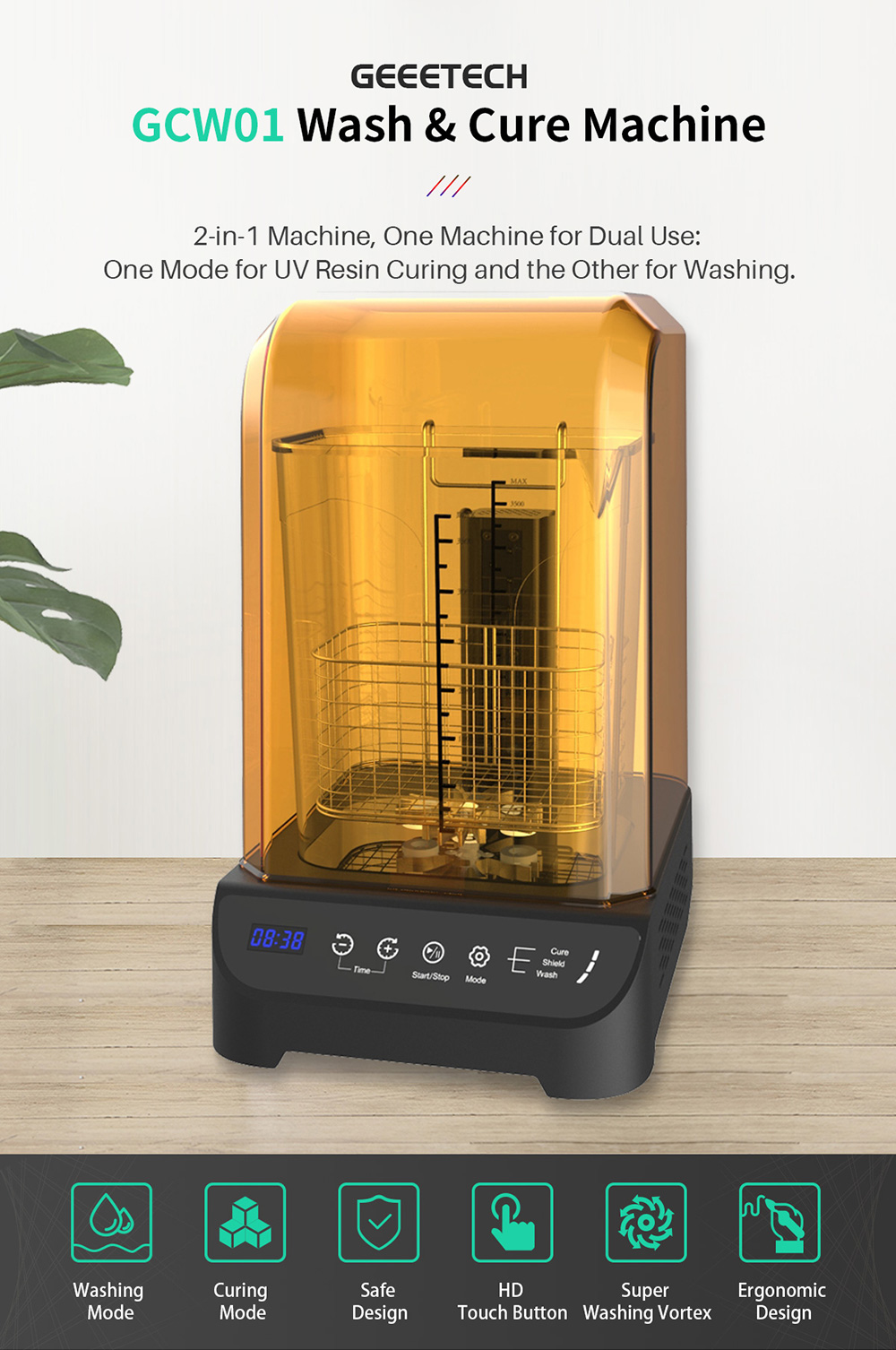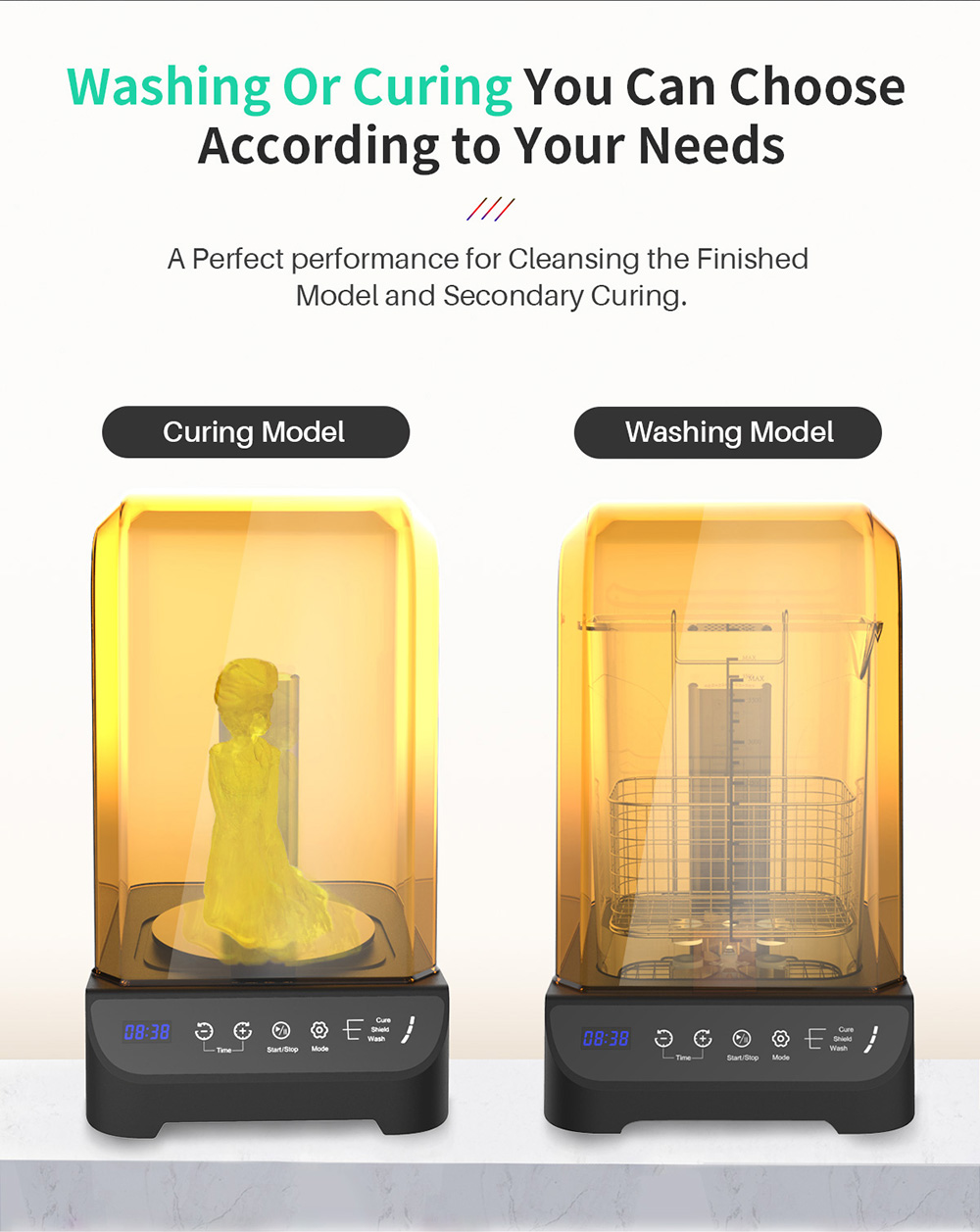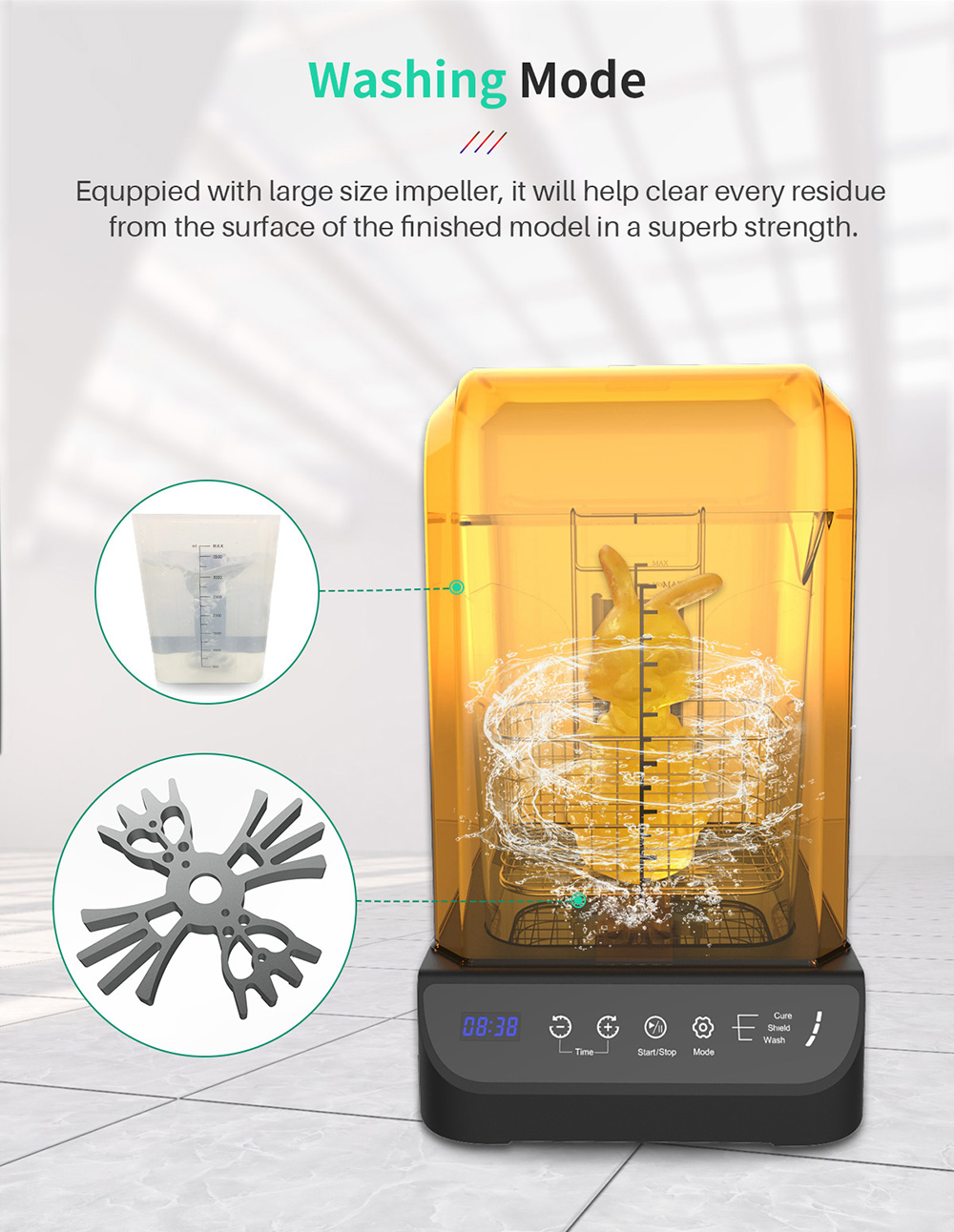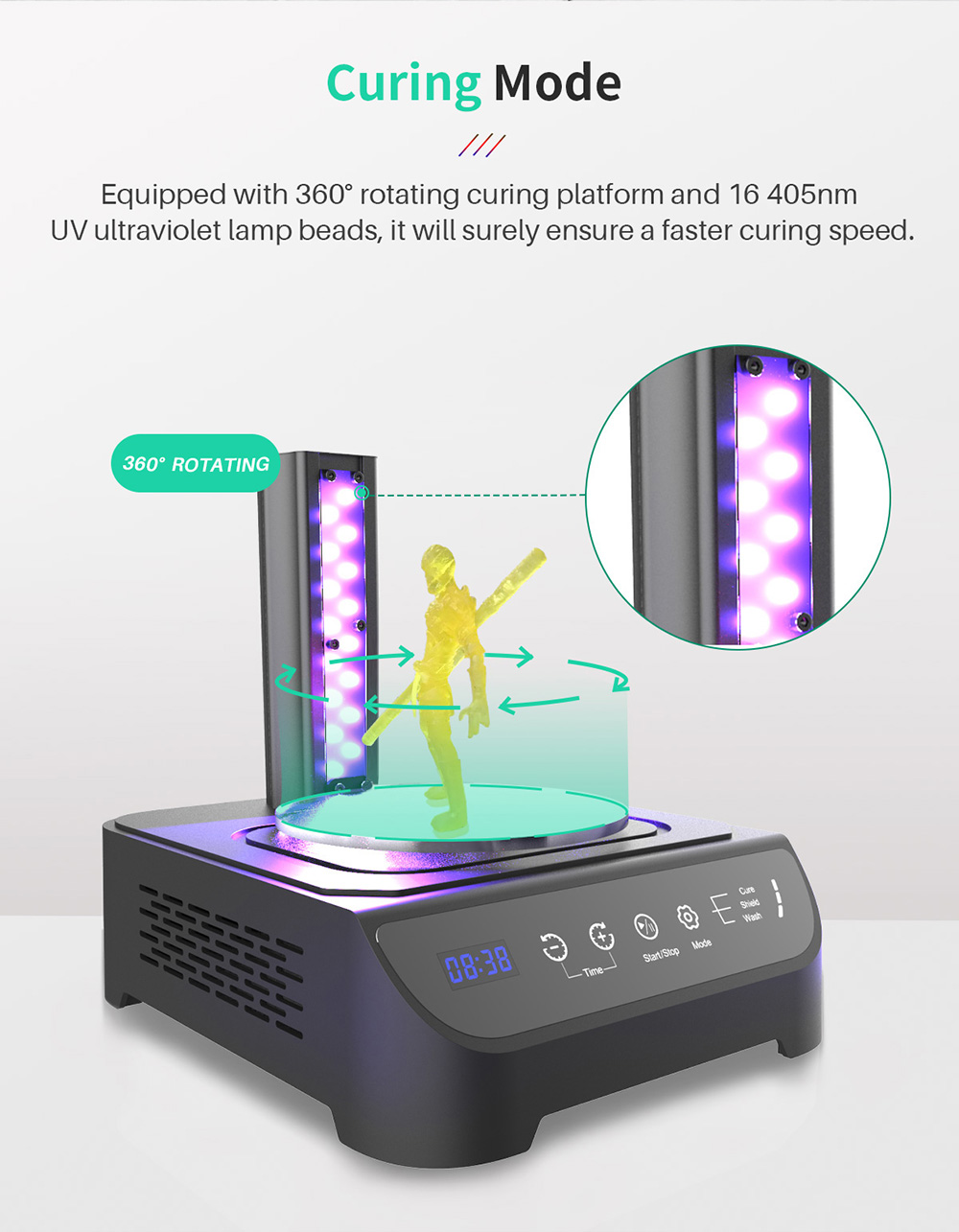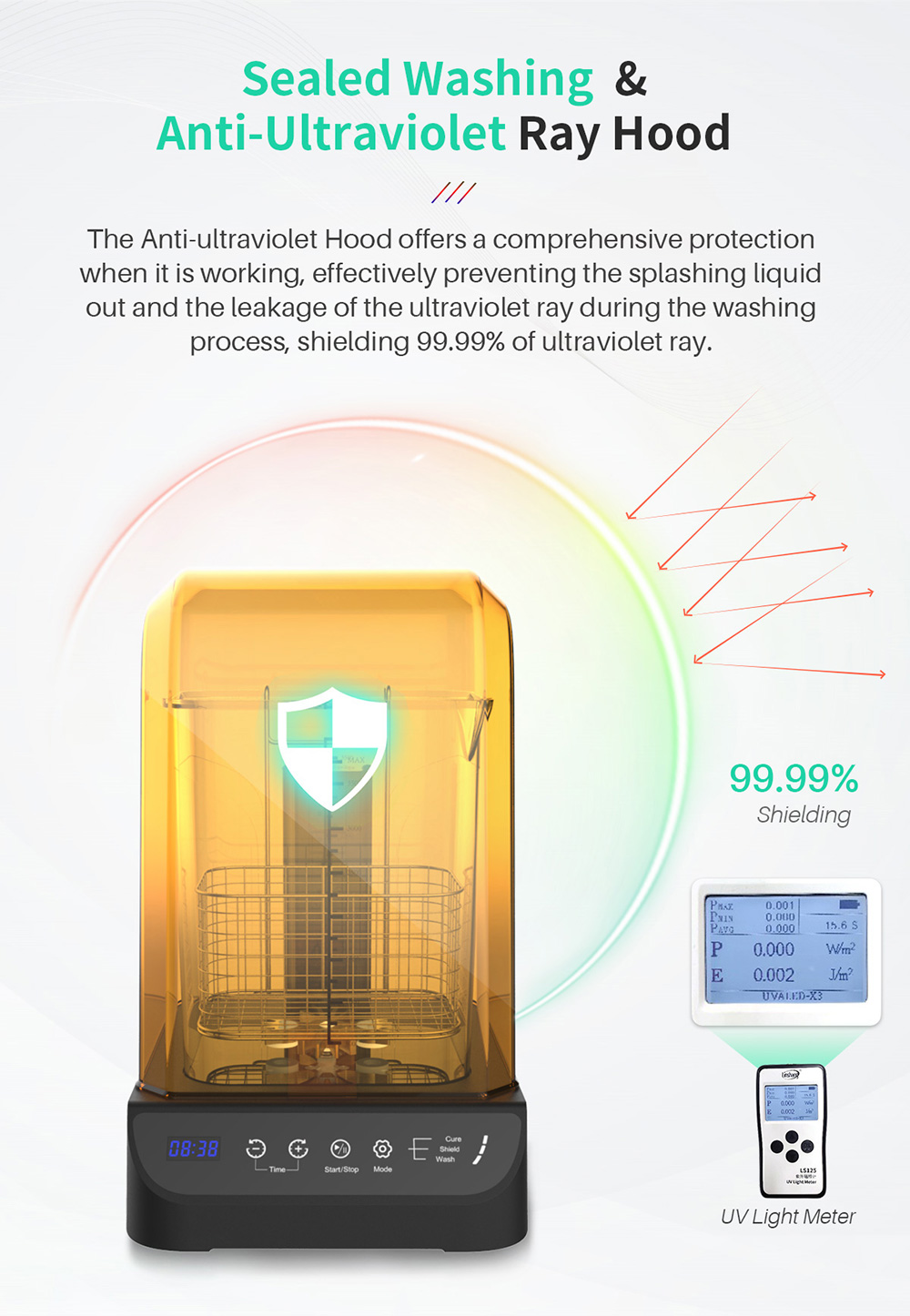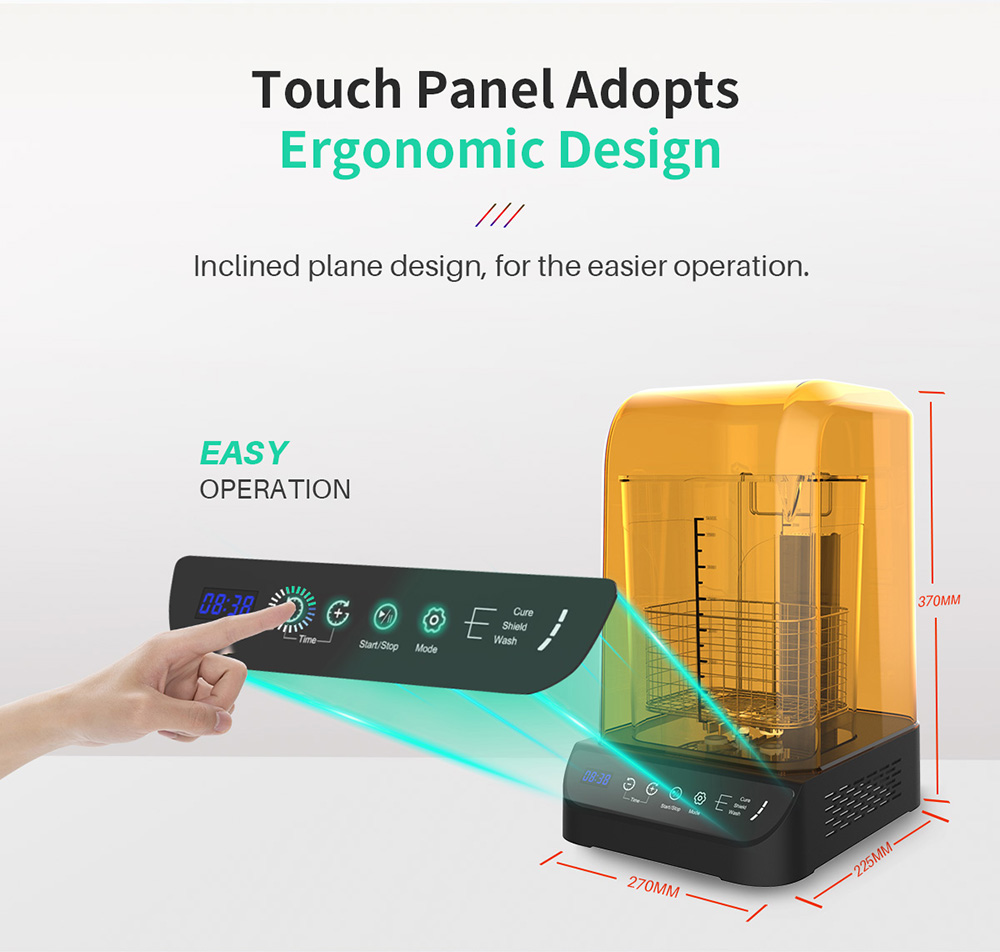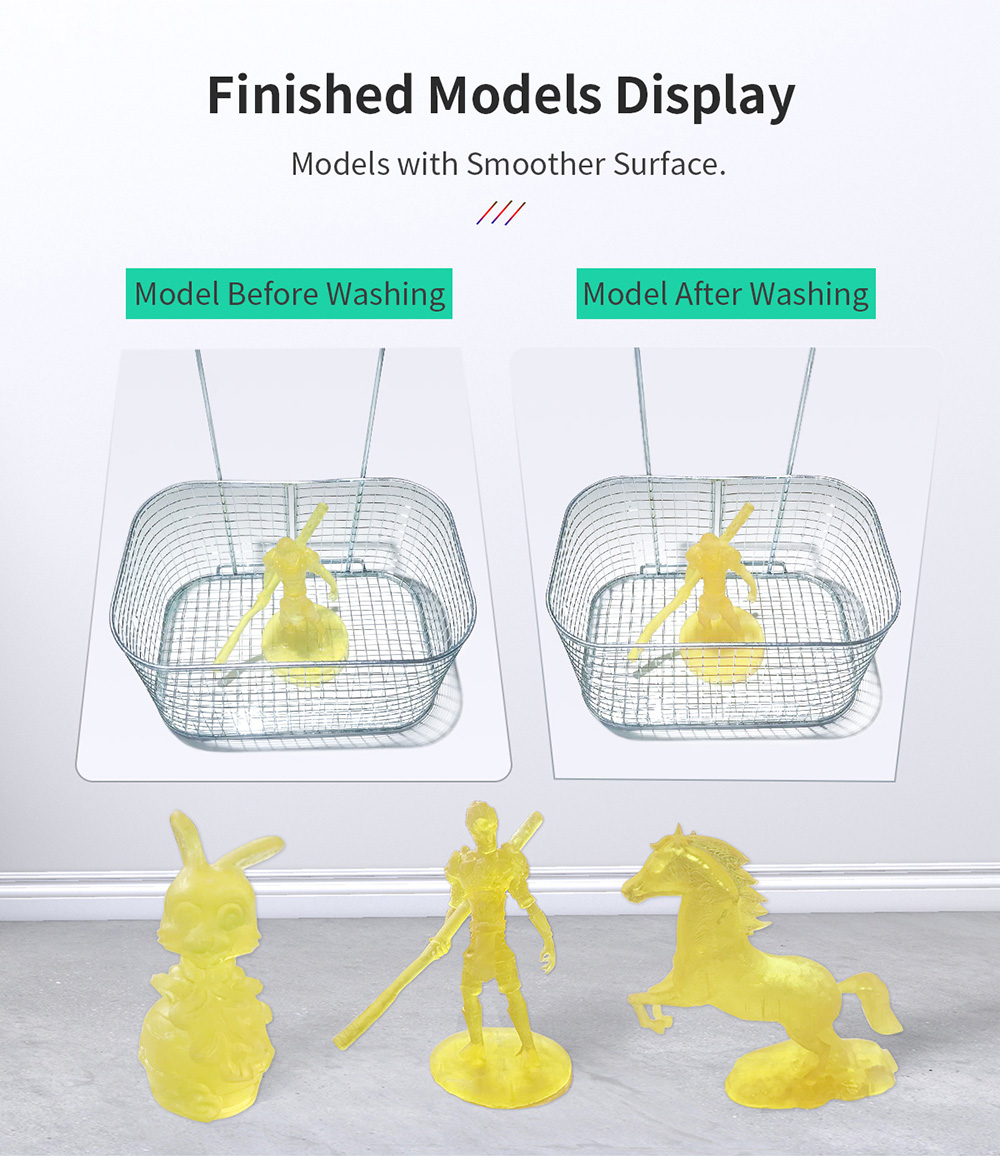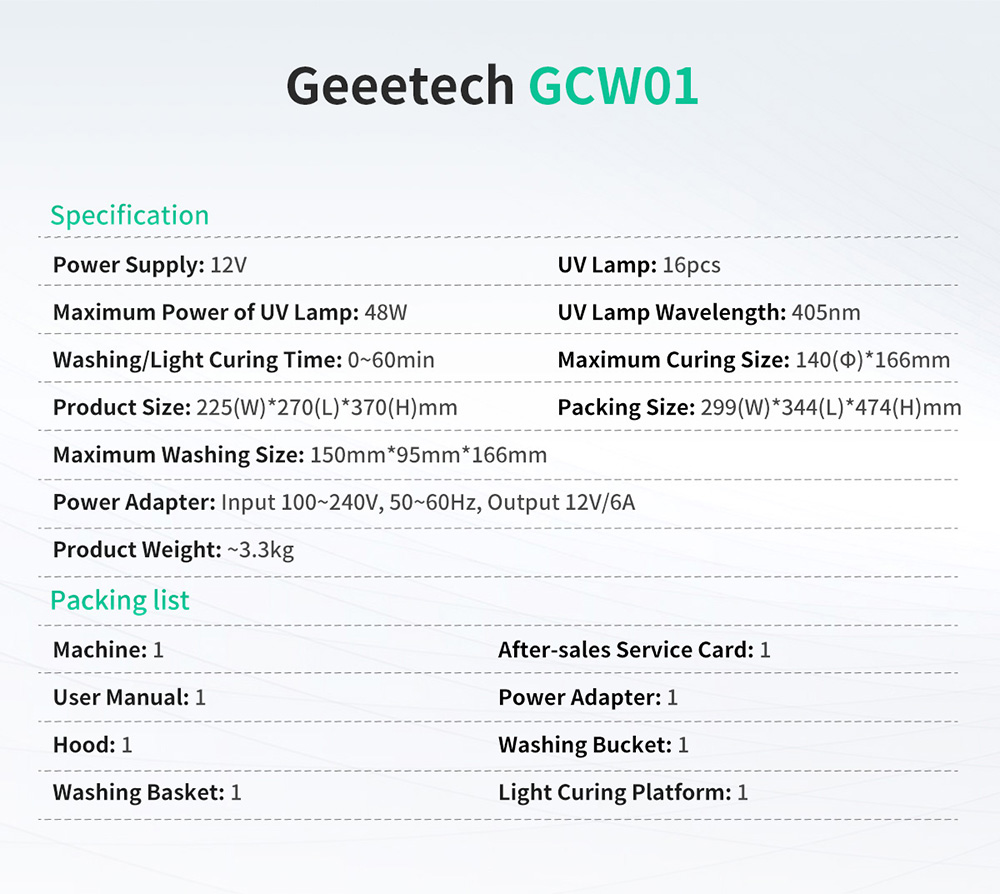 Power supply: 12V
Power adapter: Input 100~240V, 50~60Hz, Output 12V/6A
UV lamp: 16 pcs
Maximum power of UV lamp: 48W
UV lamp wavelength: 405nm
Washing/Curing time: 0~60min
Maximum curing size: 140(Φ)*166mm
Maximum washing size: 150mm*95mm*166mm
Product size: 225(W)*270(L)*370(H)mm
Packing size: 299(W)*344(L)*474(H)mm
Weight: ~3.3kg
1. Geeetech GCW01 Machine *1
2. After-sales Service Card *1
3. User Manual *1
4. Power Adapter *1
5. Anti-UV Light Hood *1
6. Washing Bucket *1
7. Washing Basket *1
8. Curing Platform *1