Description:
GCB-1 is a machine designed for the secondary curing process of post SLA printed models. Models being in this process will gain an optimum appearance and function to the largest extent.
Features:
※ Fast Assembling Structural Design
Using acrylic boards as its main assembling pieces, it can be assembled and detached easily. The machine supports the secondary curing function of SLA models.
※ Timing Setting
Wide range of timing setting: 1~60 mins. The machine allows you to set the timing in a wide range. Once the time finishes counting down, UV lamps and motor will be automatically shut down.
※ Evenly Curing With 360° Rotating Tray
With 7 rounds per minute its tray performs, this curing box leaves no dead angle, which offers the processed models a far smoother and evener appearance.
※ Intelligent Protection
The machine will come to a halt automatically when the box is opened, with the UV lamp beads and motor shut down right away, and timing stops counting down. Once the box is closed again, it will resume working.
※ Exquisite Whiteware Acrylic Board
Tested by professional device, this curing box posts no risks at all when it is in the working status. It has been proven that it gives off a lower leakage of UV light when it is at work.
※ Customized Lamp Board, Covering the Whole Box
Equipped with six UV lamps, the curing box will operate a far more effective curing process with its luminous power of 220W/m².
※ Simple, Unique and Innovative Control Panel
With dual-color indicator light, three easy-to-apply buttons and digital tube for timing display, it features a higher practicability.
NOTE: Please make sure that the printed model has been washed in advance, or the secondary curing process will cause a pale surface on the finished model.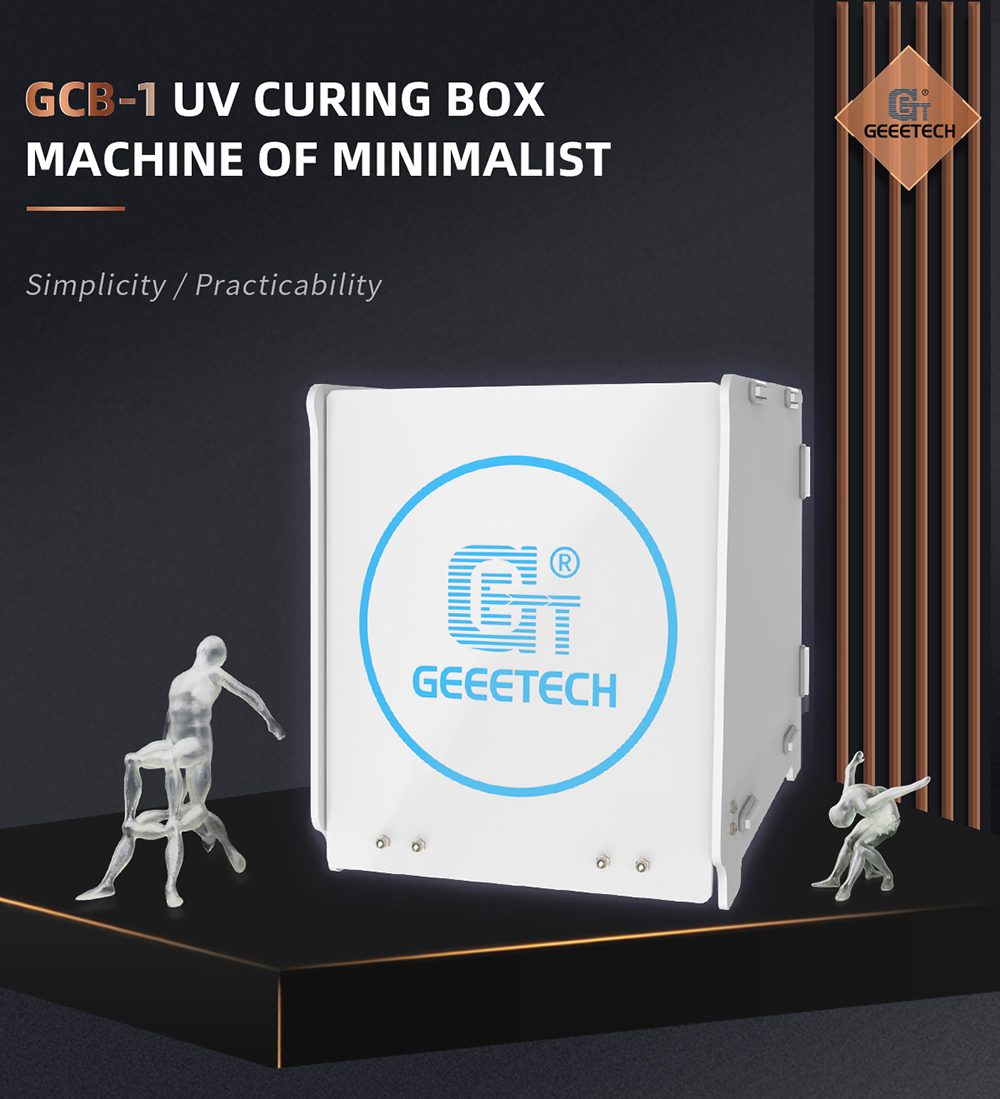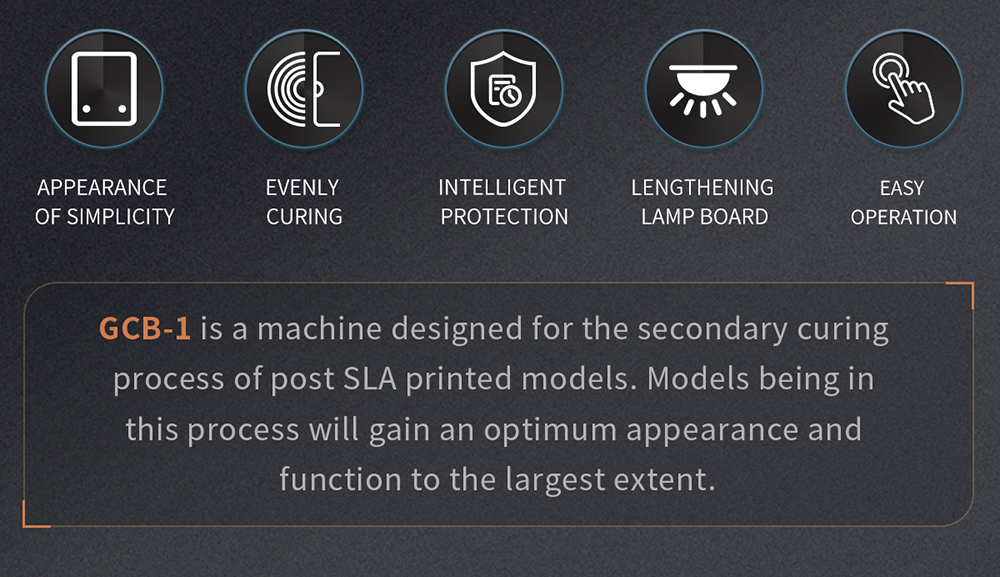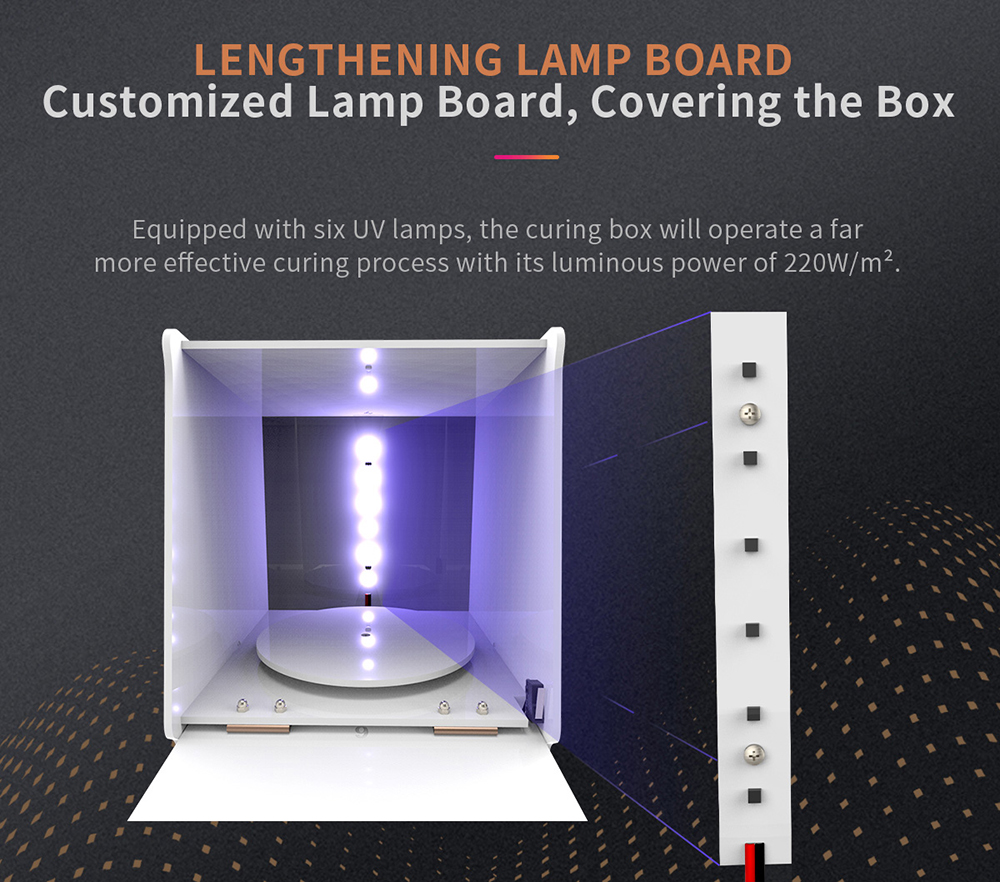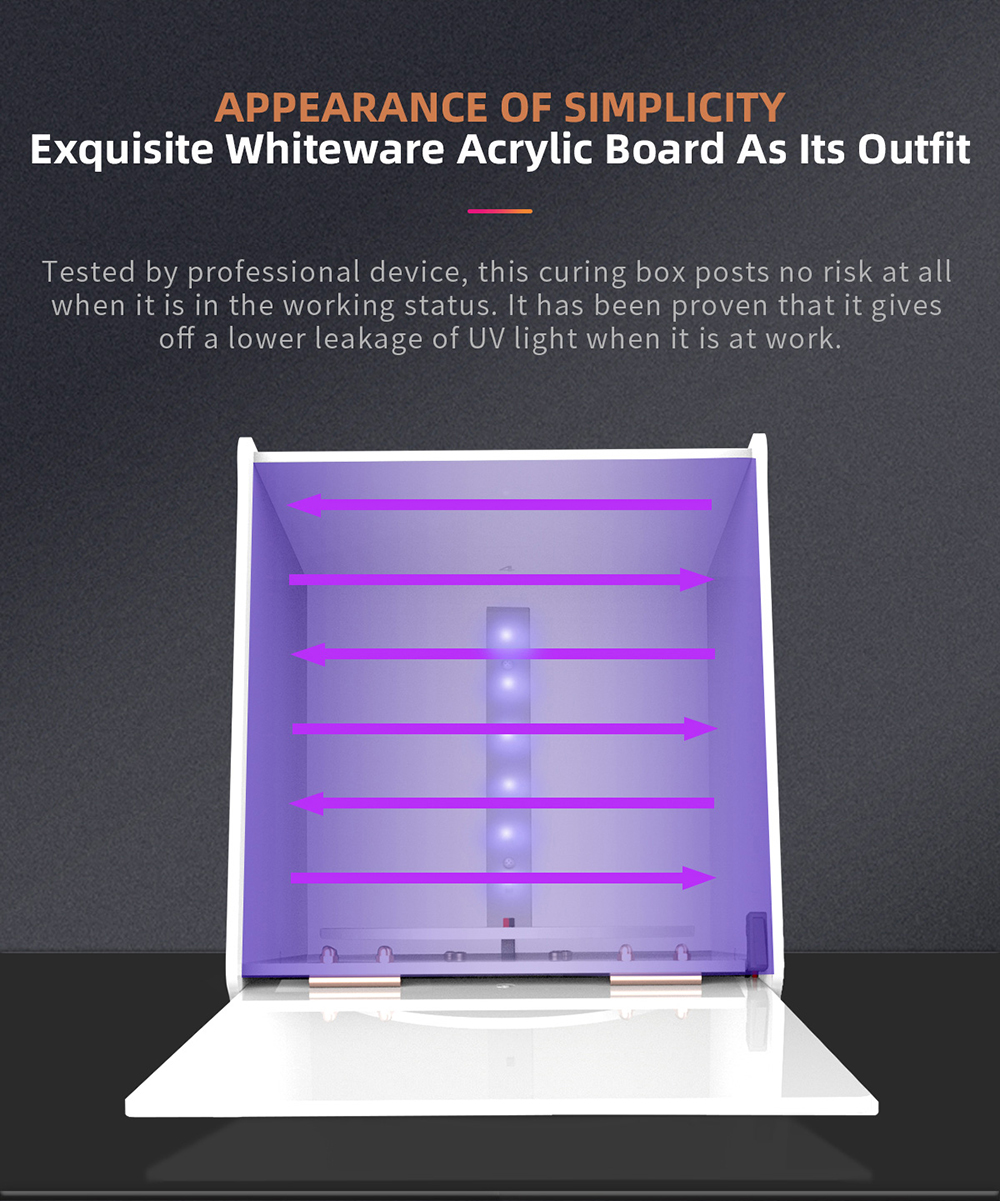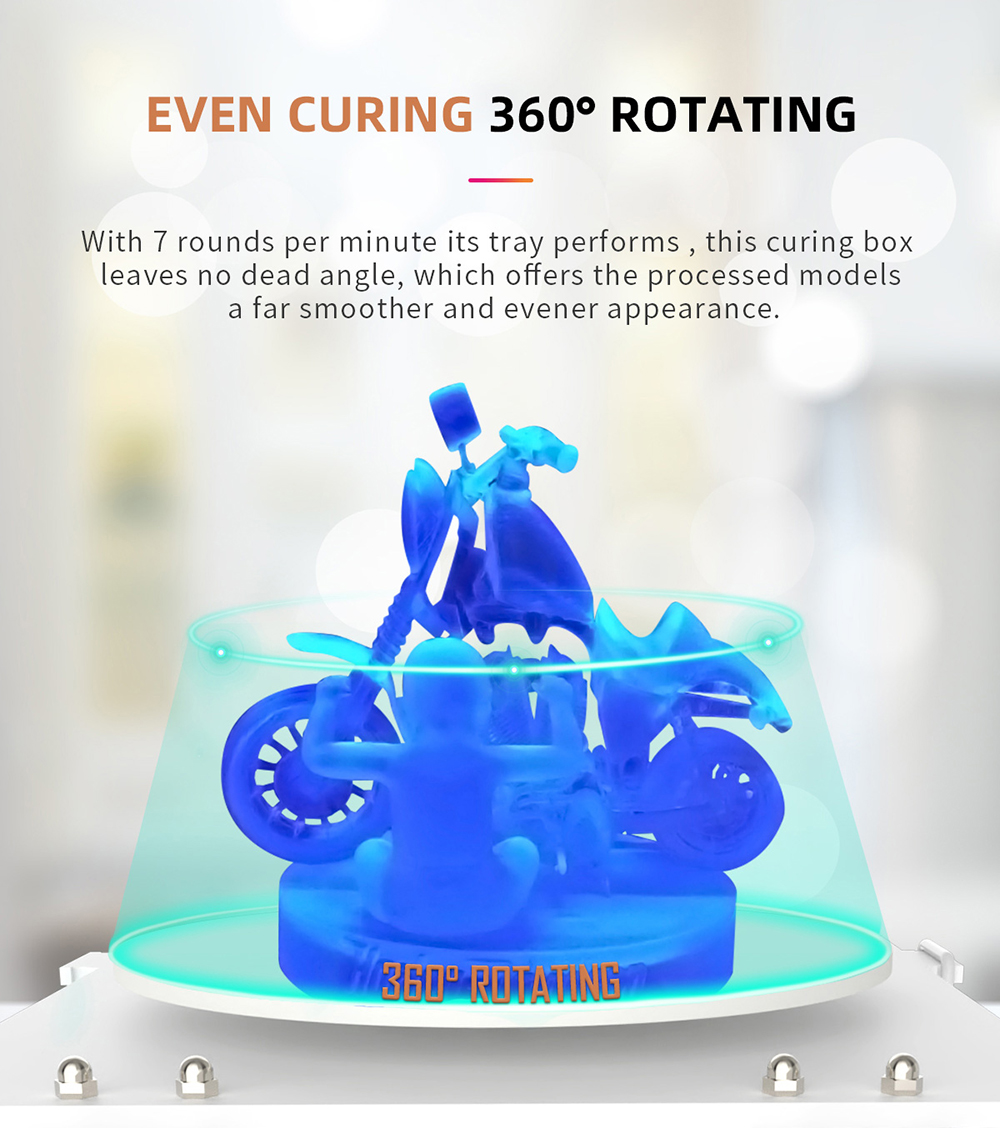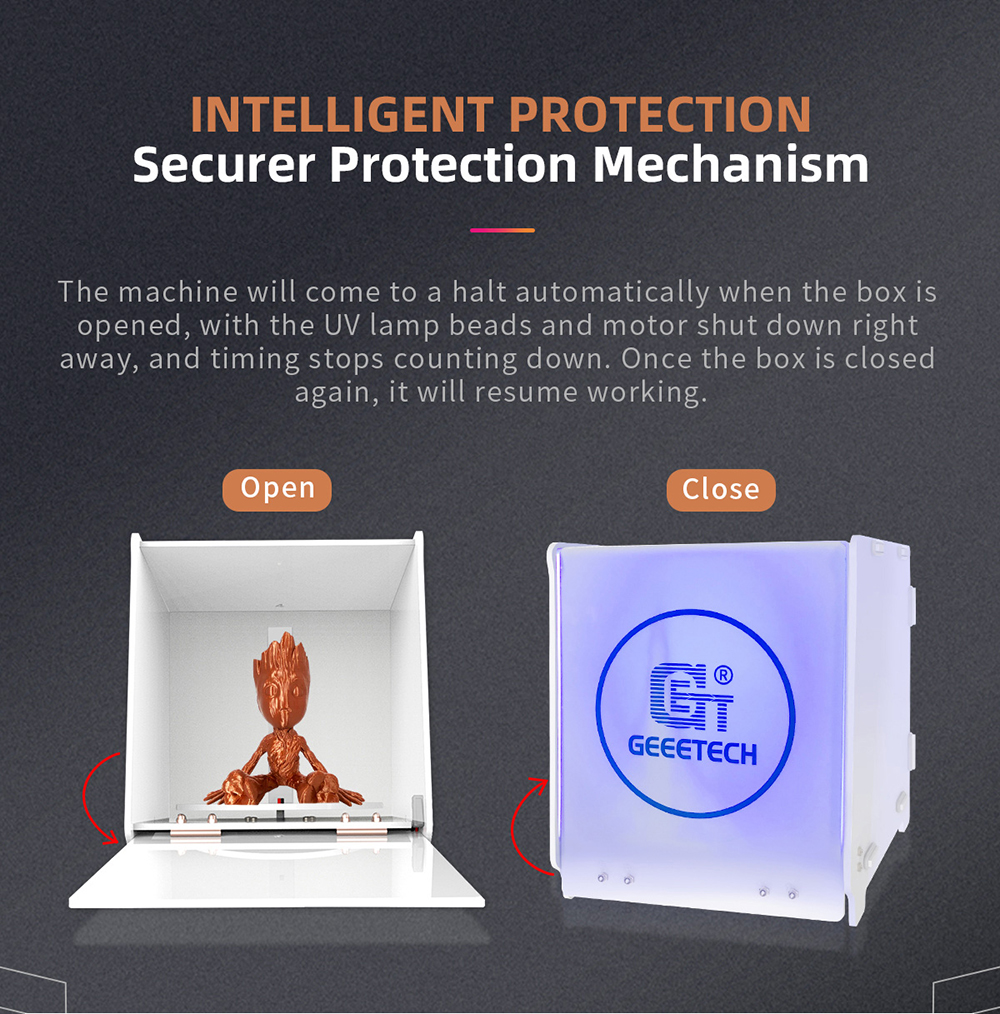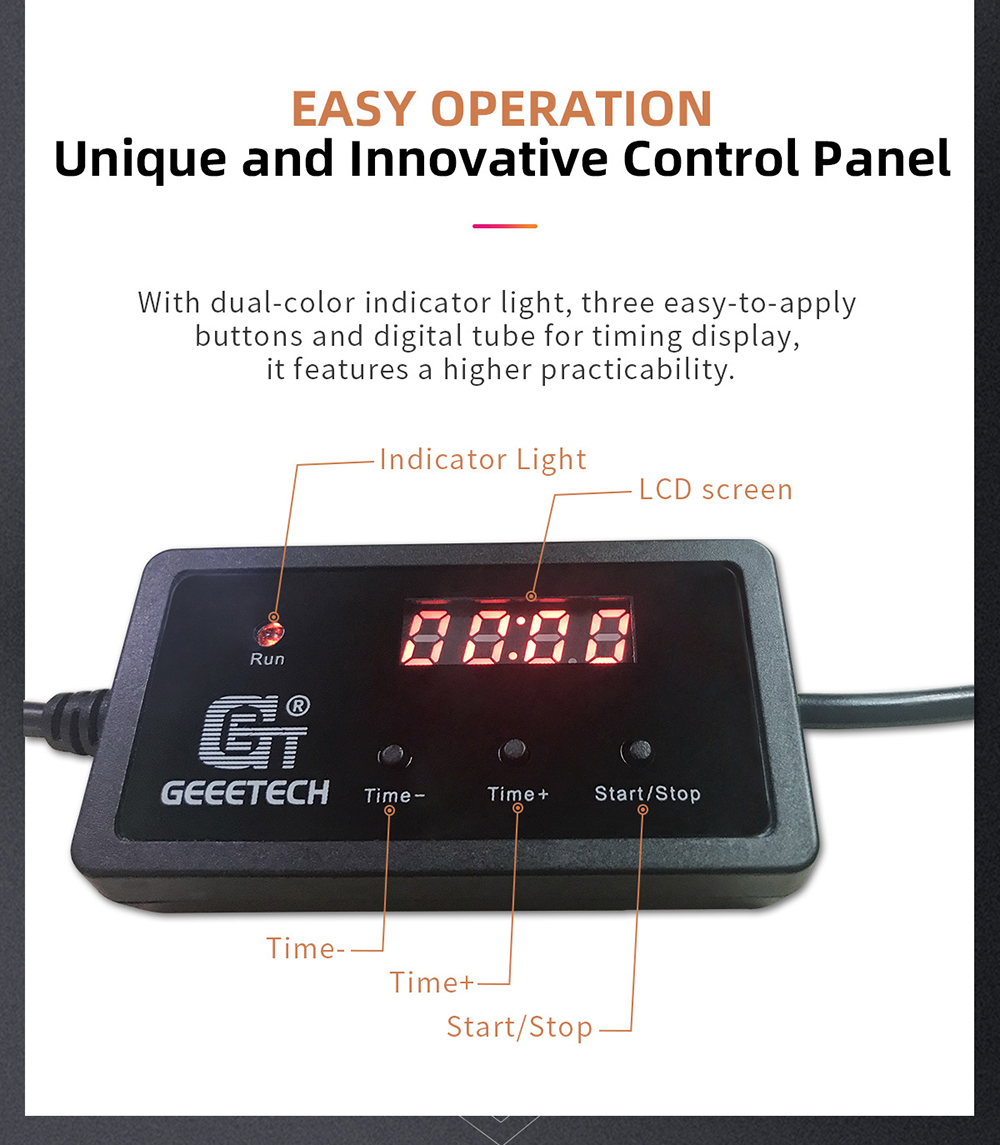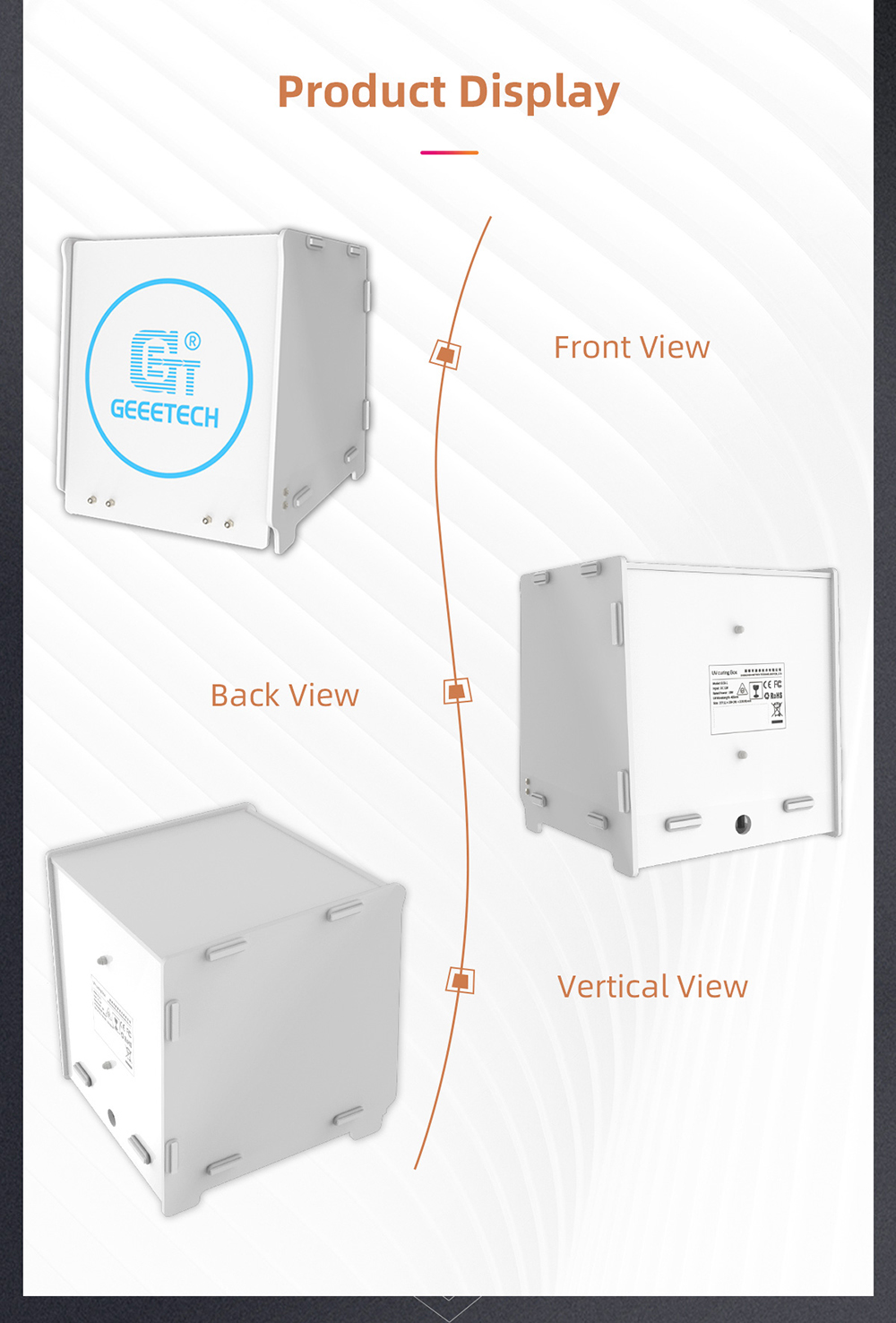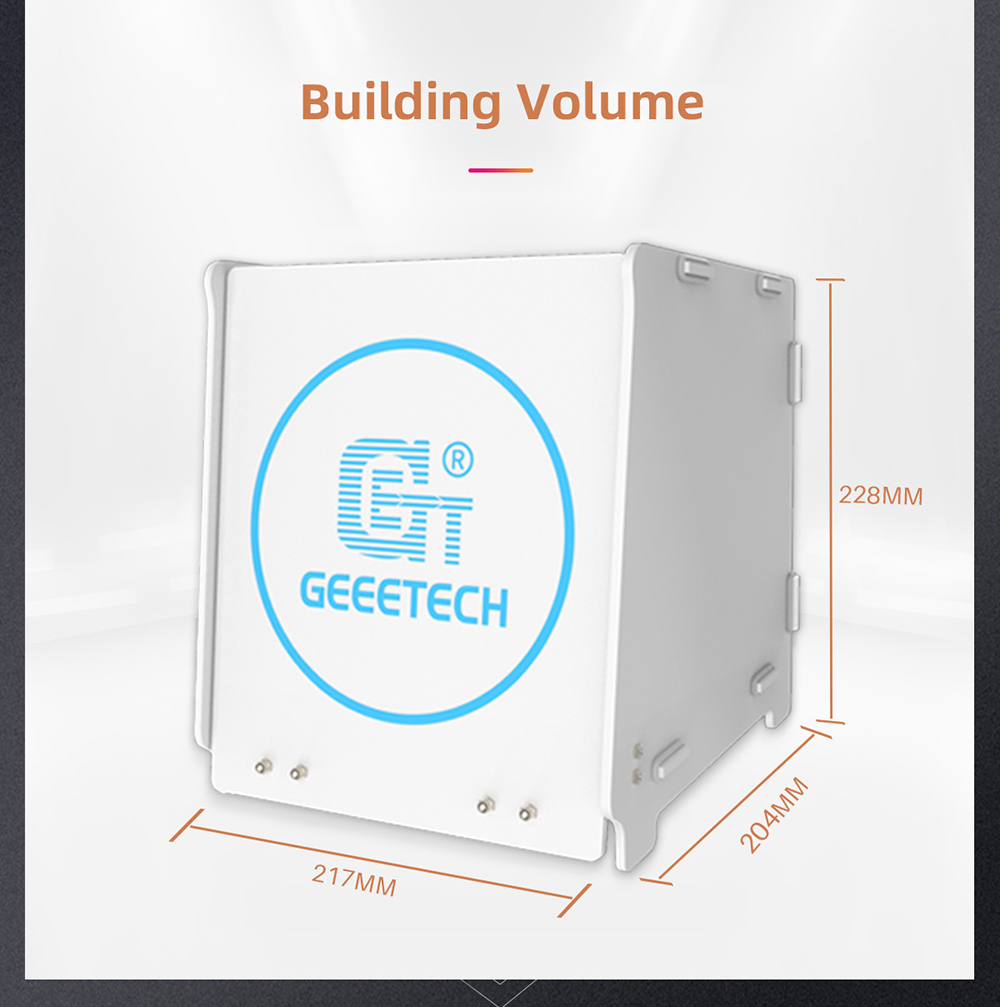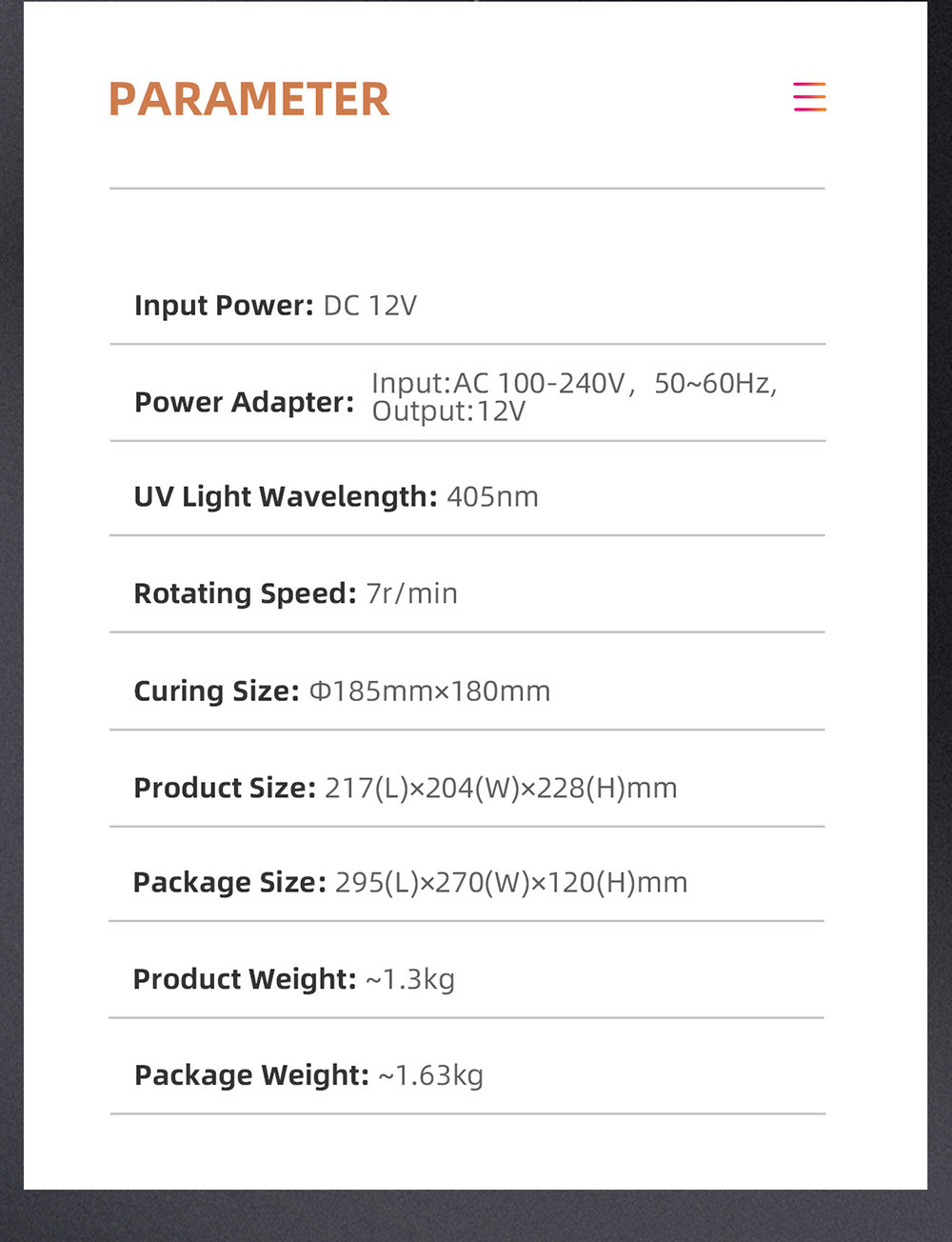 Specification:
Power Input: DC 12V
Power Adapter: Input: AC 100-240V,50~60Hz,Output:12V
UV Lamp Wavelength: 405nm
Rotating Speed: 7r/min
Curing Size: Φ185mm×180mm
Product Size: 217(L)×204(W)×228(H)mm
Packing Size: 295(L)×270(W)×120(H)mm
Product Weight: ~1.3kg
Package Weight: ~1.72kg
Packing List:
1. Control Panel *1
2. User Manual *1
3. After-sell Service Card *1
4. Power Adapter *1
5. Screw *8 (Two different kinds)
6. Nut *6
7. Screwdriver *1
8. Lever *1
9. Rubber Band *20
10. Acrylic Board Unit *6