Description:
GCW02 is a 2-in-1 washing and curing machine for the printed models. It is equipped with high-power UV light source, touch operation, and customized LCD screens. After processing models, the models can achieve the best appearance and performance.
Feature:
l 【Dual Function】Two functions are combined into one machine, two functions you can choose: washing or curing, easier operation process.
l 【High Curing Speed】16+3 405nm UV lamp beads, total power 66w. Equipped with high power UV lamps, the machine allows you to cure the models comprehensively leaving no dead corner.
l 【Updated LCD screen】With touch button and knob operation, the operation is more convenient;
l 【Anti-UV Light Hood】The transparent cover of this washing & curing machine can block up to 99.99%% of ultraviolet rays. Fully transparent design, you can see the whole working process of the machine more clearly.
l 【Ergonomic Design】The touch panel adopts an inclined surface design, which provides a better control experience compared to the 90° vertical control panel of other products;
l 【Intelligent Detection】Once the hood is removed, the UV lamp will be automatically turned off immediately, once the hood is reset, and the UV lamp resumes working.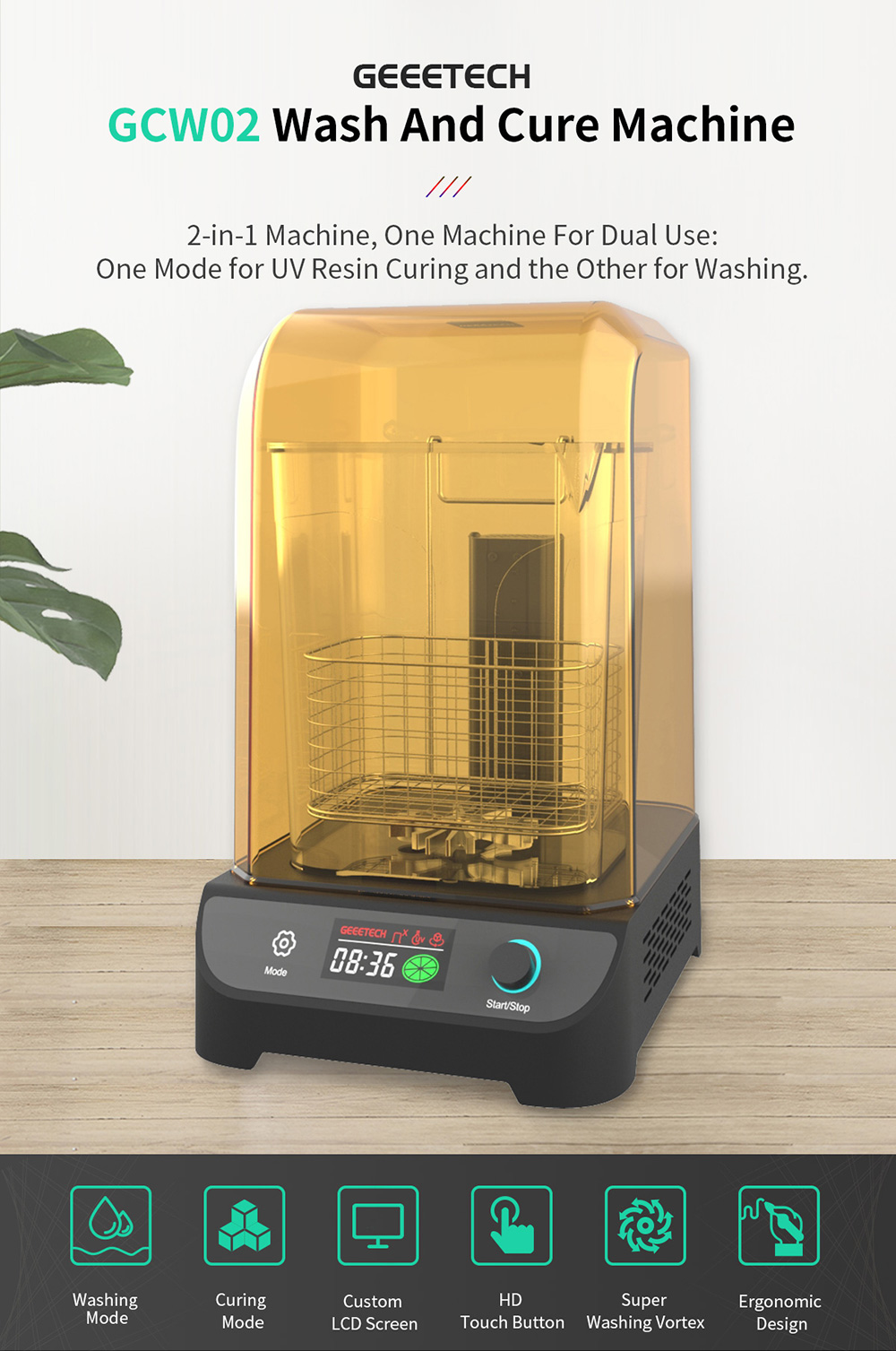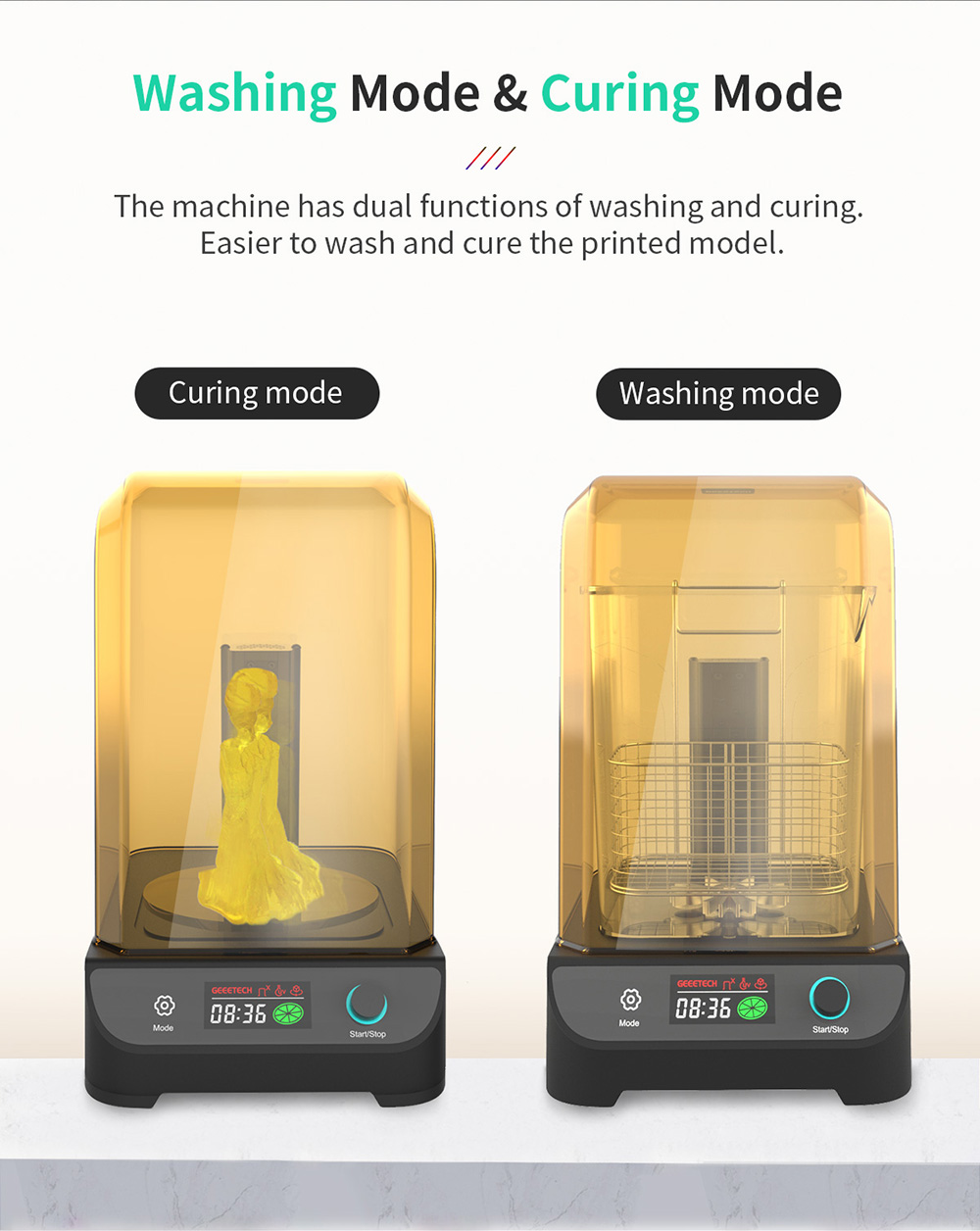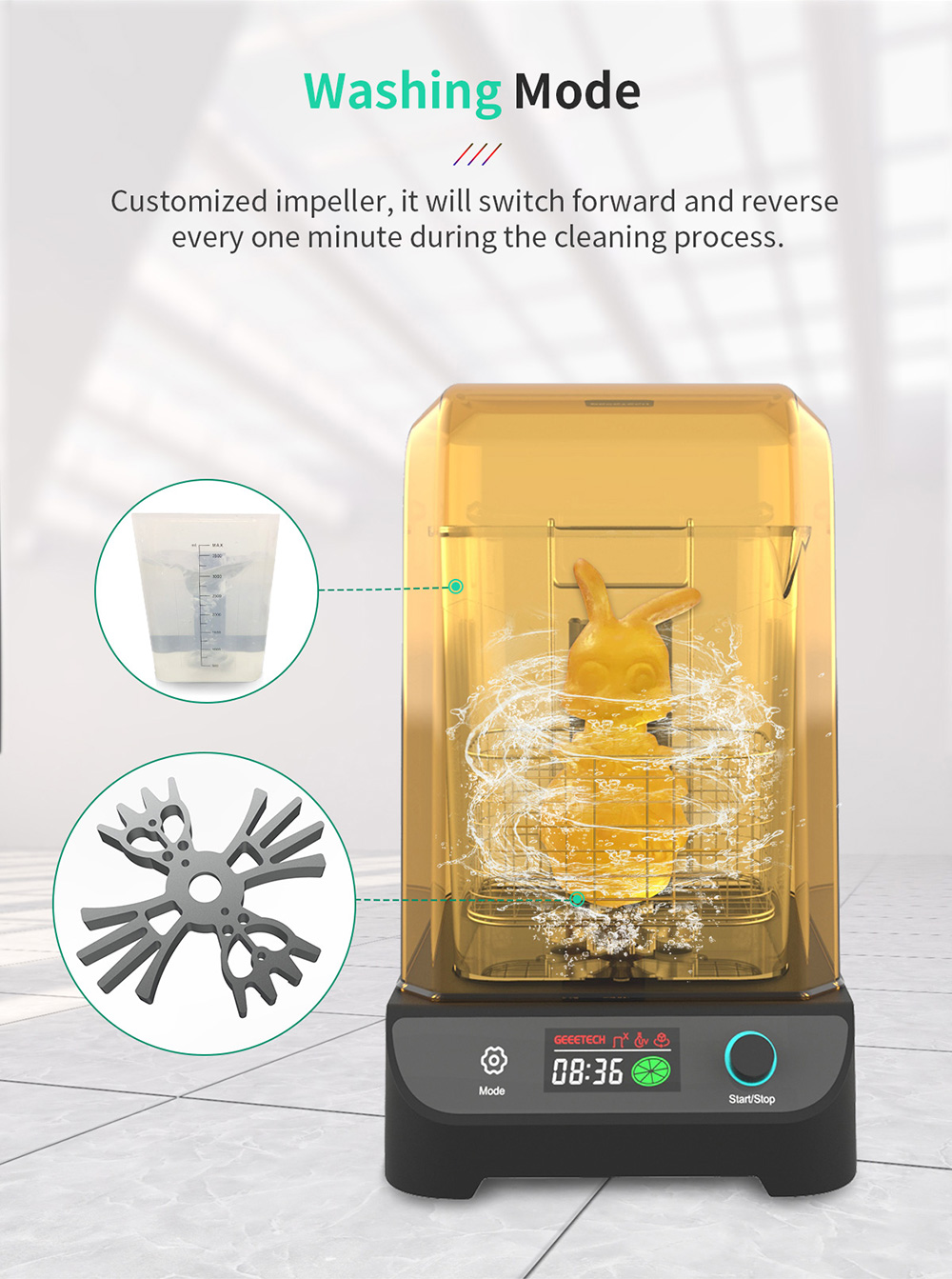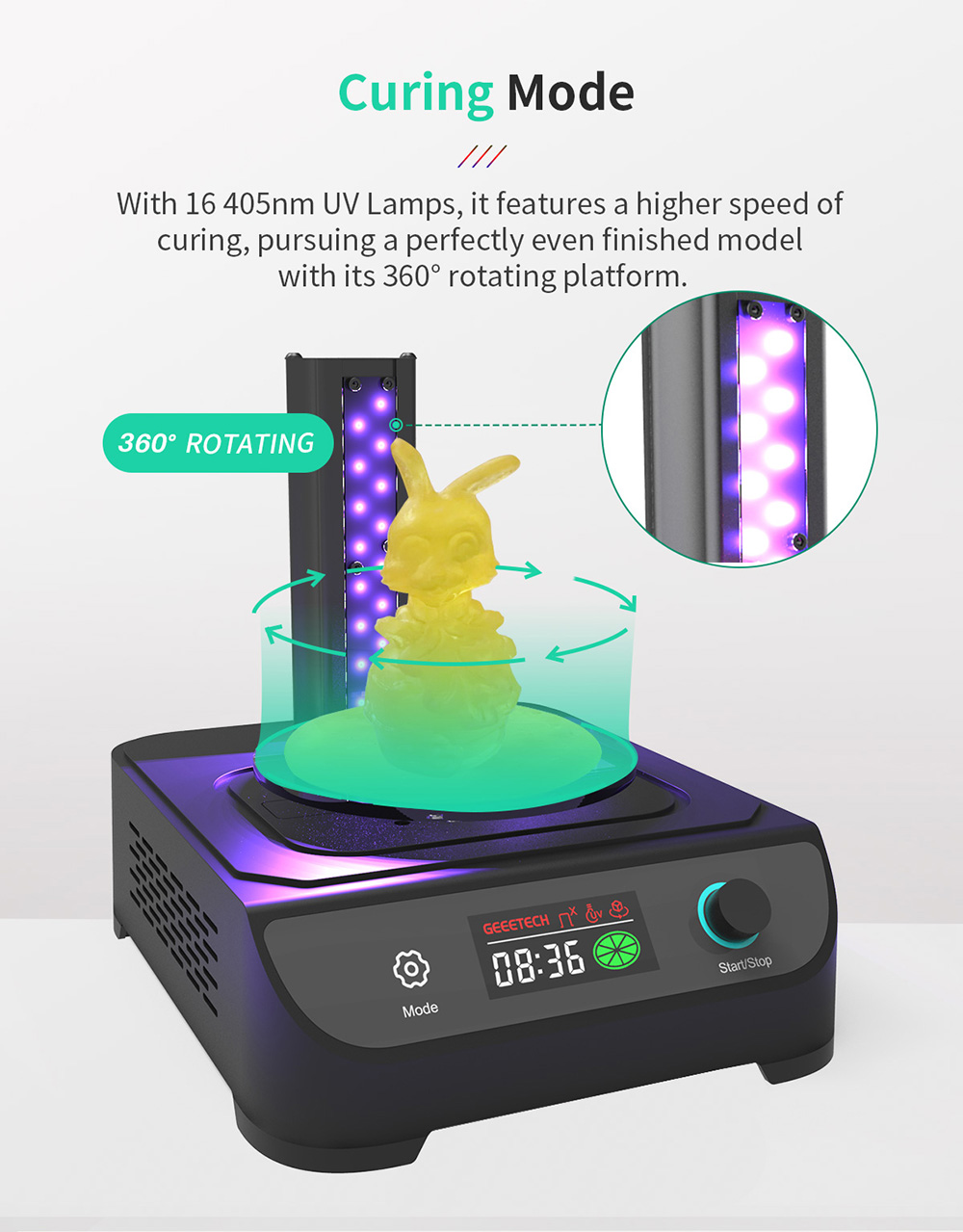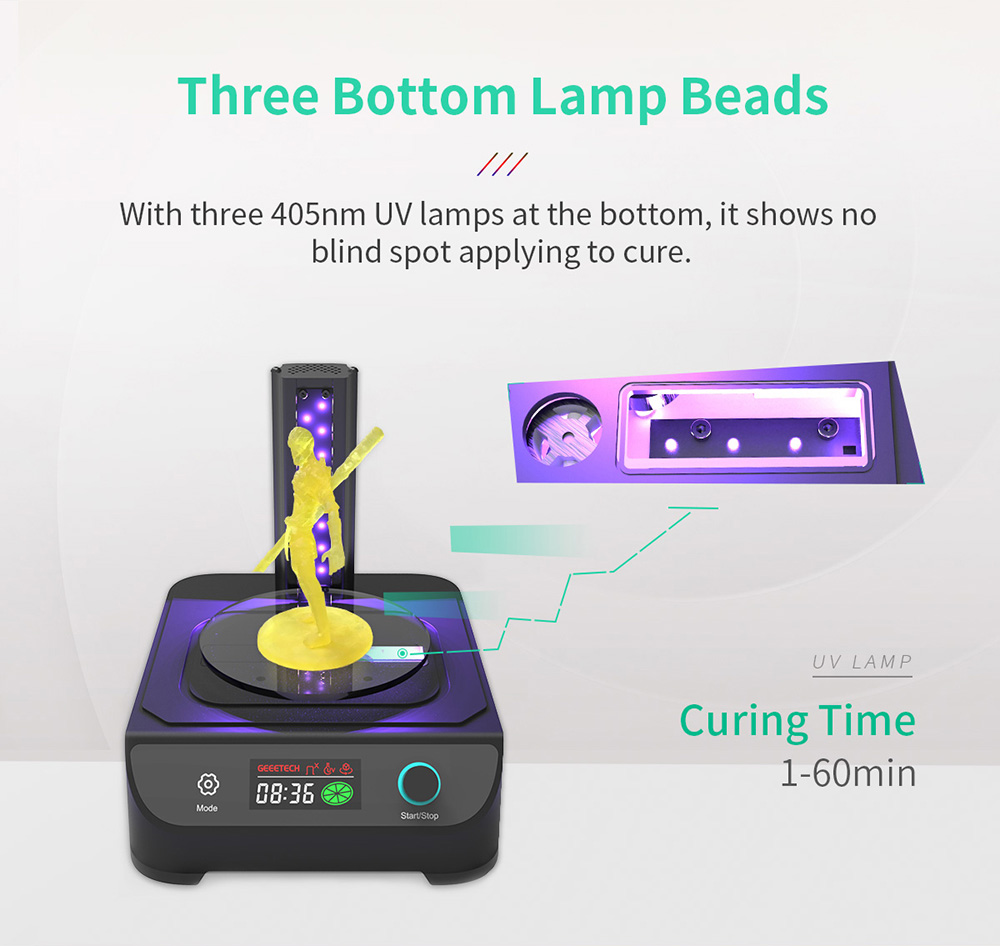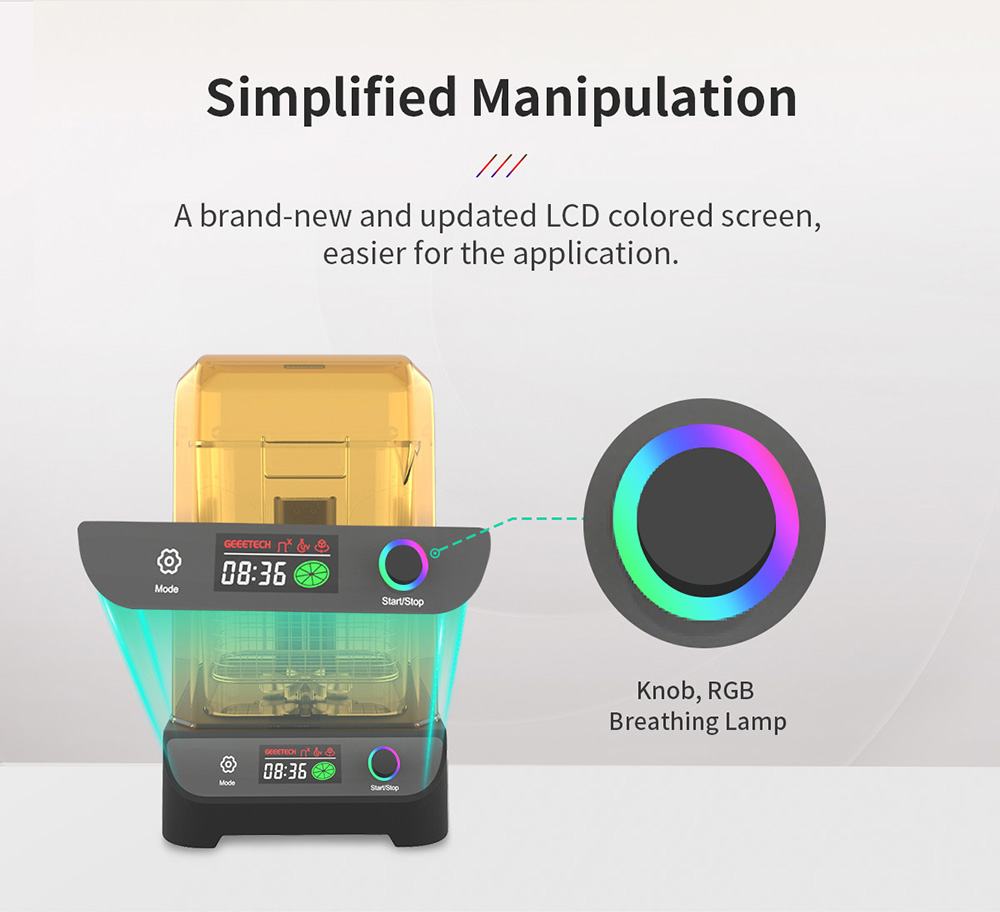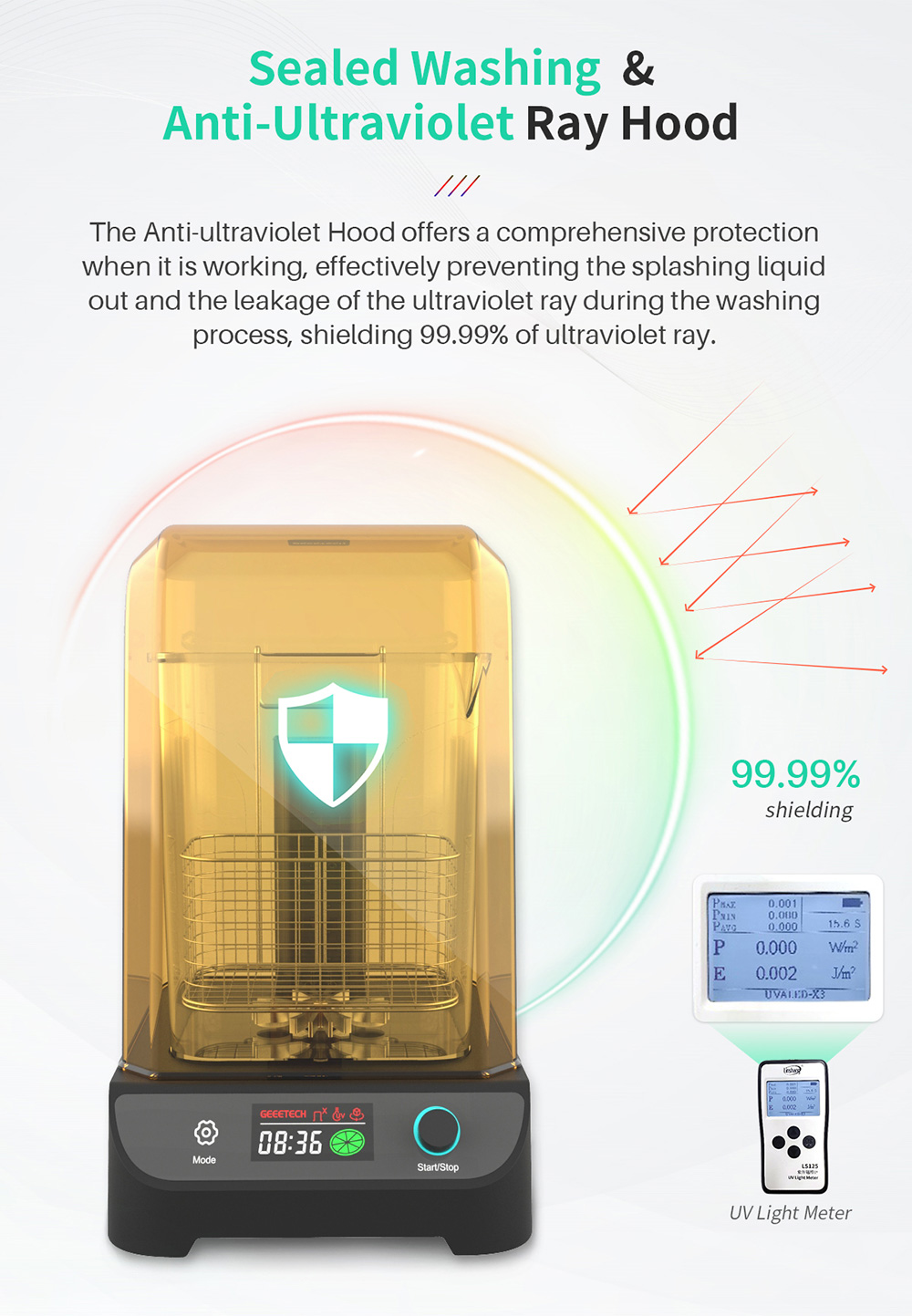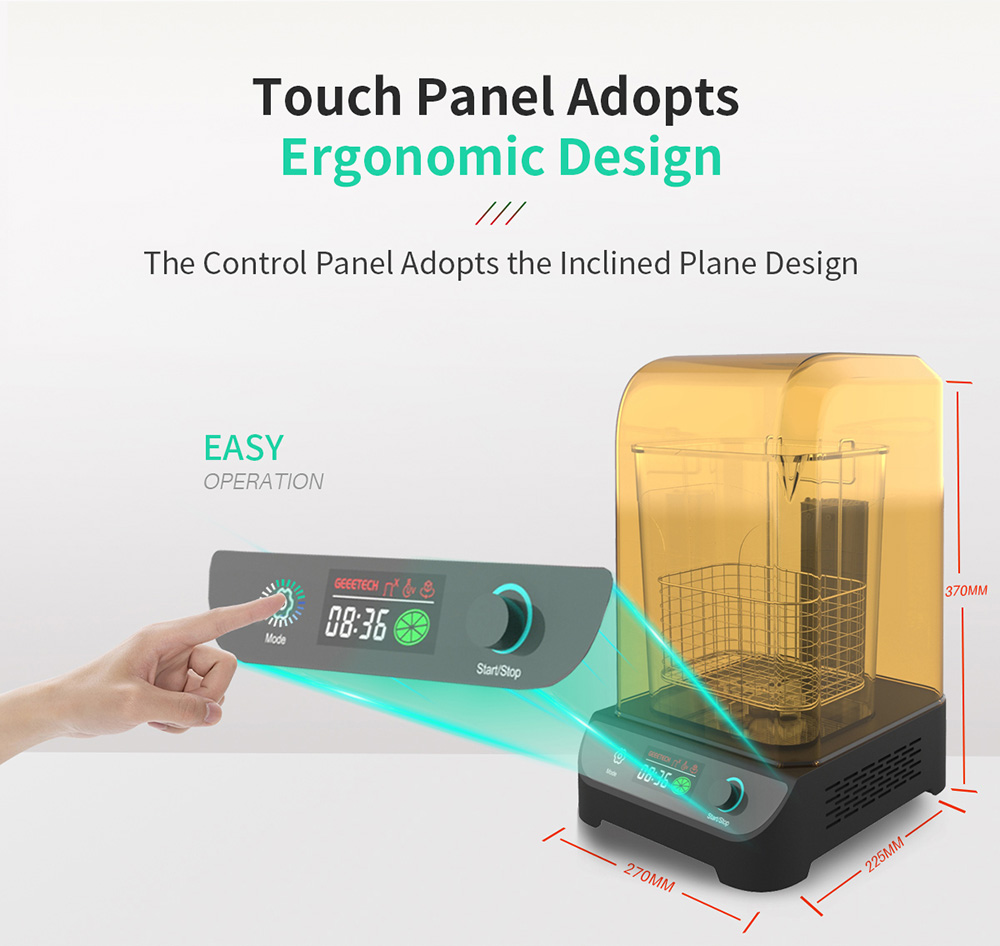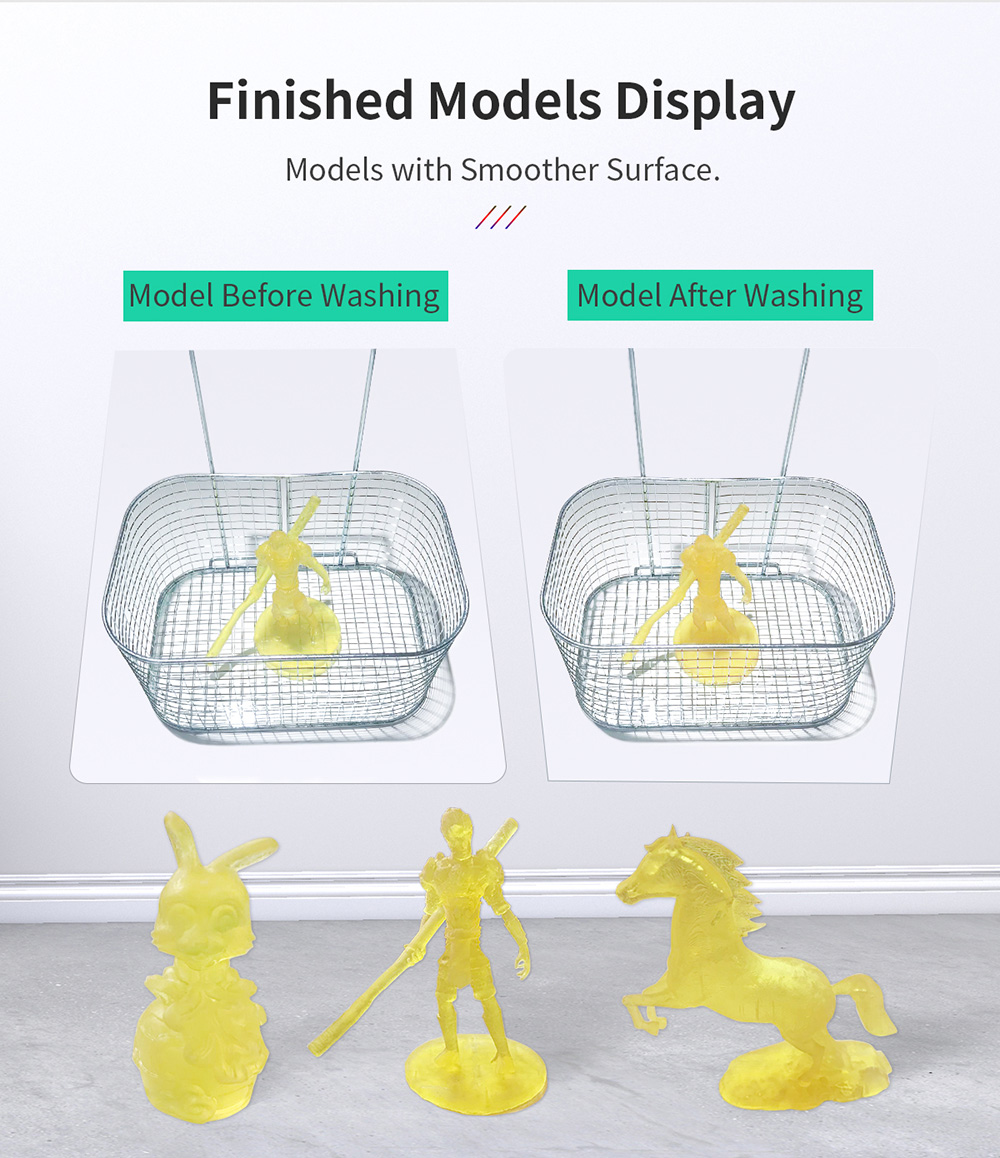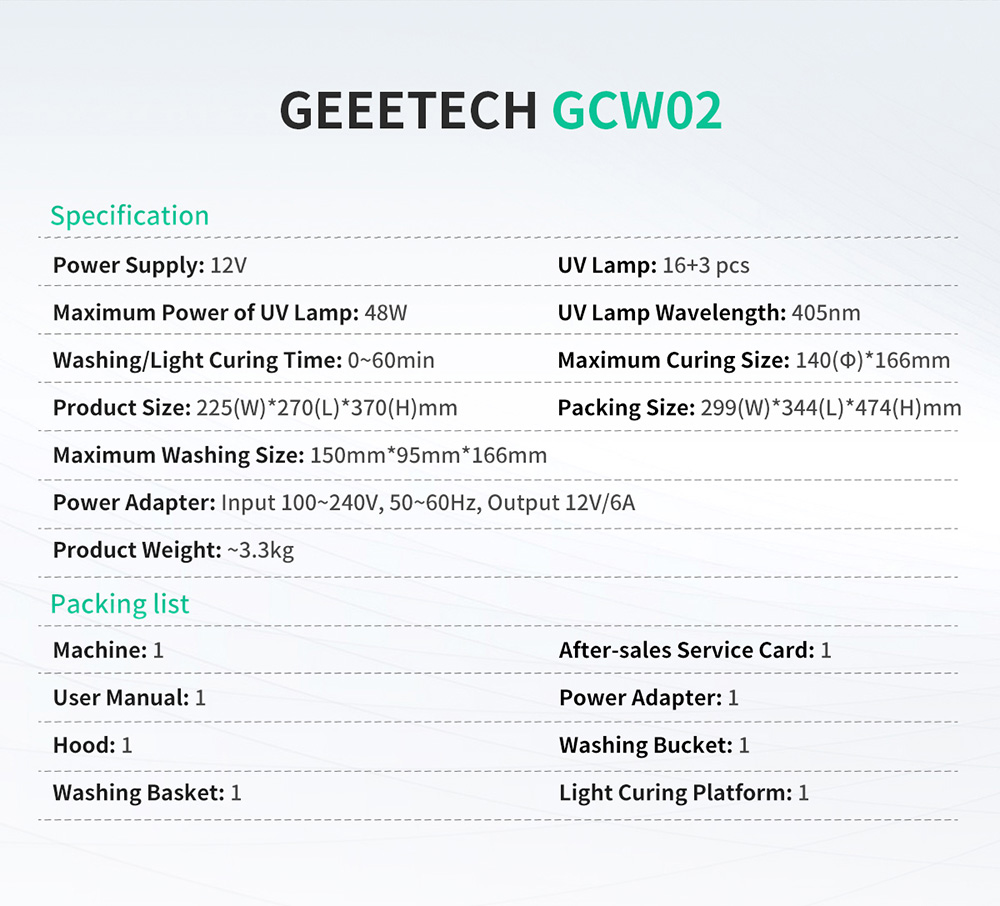 Power Supply: 12V
Power Adapter: Input 100~240V, 50~60Hz, Output 12V/6A
UV Lamp: 16+3pcs
Maximum Power of UV lamp: 66W
UV Lamp Wavelength: 405nm
Washing/Curing Time: 0~60min
Maximum Curing Size: 140(Φ)*166mm
Maximum Washing Size: 150mm*95mm*166mm
Product Size: 225(W)*270(L)*370(H)mm
Packing Size: 299(W)*344(L)*474(H)mm
Weight: ~3.3kg
1. Machine *1
2. After-sales Service Card *1
3. User Manual *1
4. Power Adapter *1
5. Hood *1
6. Washing Bucket *1
7. Washing Basket *1
8. Curing Platform *1