Geeetech A30T 3D printer supports ABS/PLA, delivers mix-color objects and greatly enriches your 3D printing life. Keeping the good performance of Geeetech 3D printers, it aims to provide users with quality printout and satisfactory printing experience.
The modularized design makes it easy to build the printer in 3 steps. Its classic white and black color combo imparts a touch of simplicity and excellence, embodying commitment of Geeetech to quality products.
With its build volume as 320mm *320 mm *420 mm; and the classic gantry structure of Prusa I3 3D printers, A30T makes the best of the building platform and enables you to view the printing details in 360° ; Printing at the accuracy of 0.1mm, it delivers objects with smooth surface finish, clear angles and strong structure. Besides, A30T comes with filament detector and break-resuming capability, greatly enhancing your 3D printing experience.
Its well-designed extruder greatly reduces the risk of clogging or leaking. A30T extruder cover features 360°,ventilation design, greatly enhancing the dissipation of heat and guaranteeing excellent printing quality.
A30T extruder motor uses a gear train of 3:1 speed ratio, amplifying input torque and improving your printing experience. Adopting the modularized design for extruder wiring, A30T makes it easy to exchange the wire.
The V-shaped wheels and rails on each axis, made from wear-resistant aluminum profile, could, in a large measure.
A30T heatbed is 3mm aluminum plate + 0.4mm mylar sticker platform.
In addition, A30T control board supports auto-leveling, an optional add-on. Just connect the auto-leveling sensor and adjust the related parameters. Save the time of manual leveling.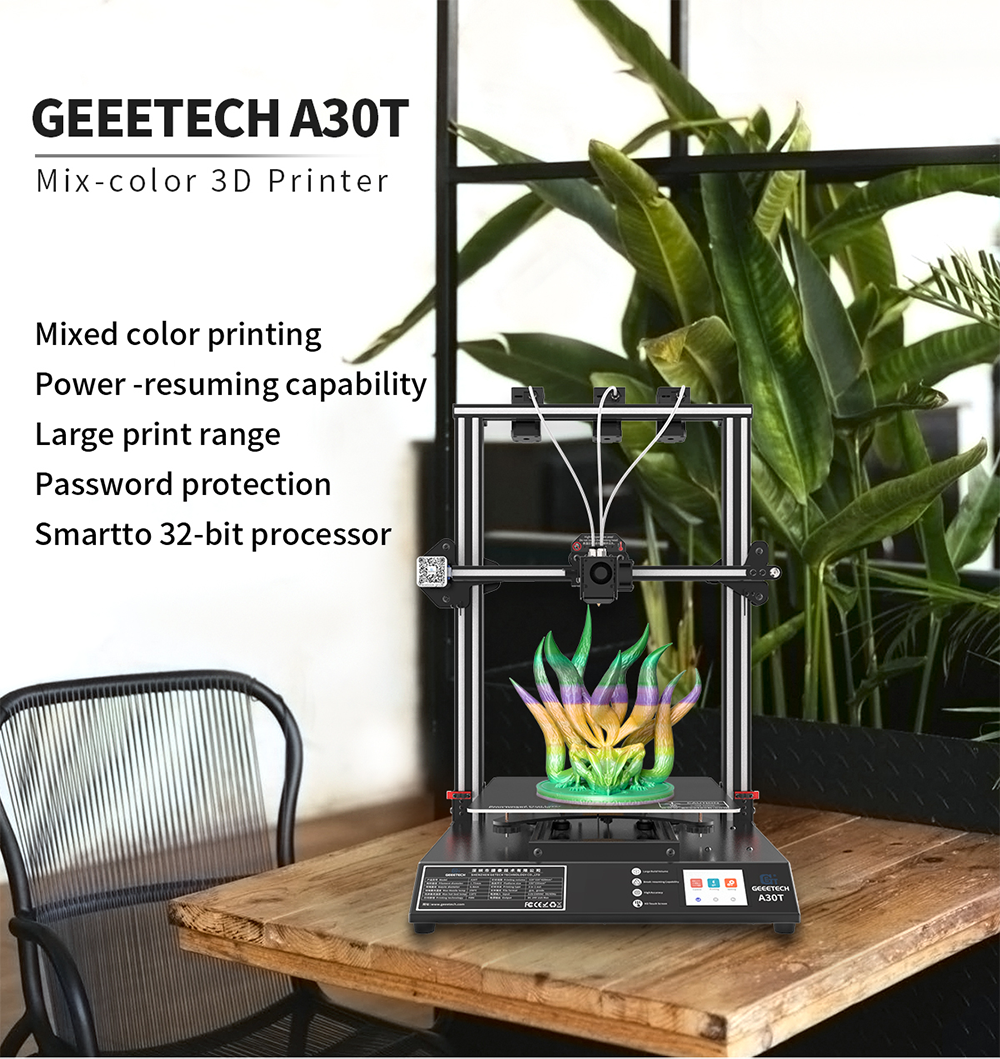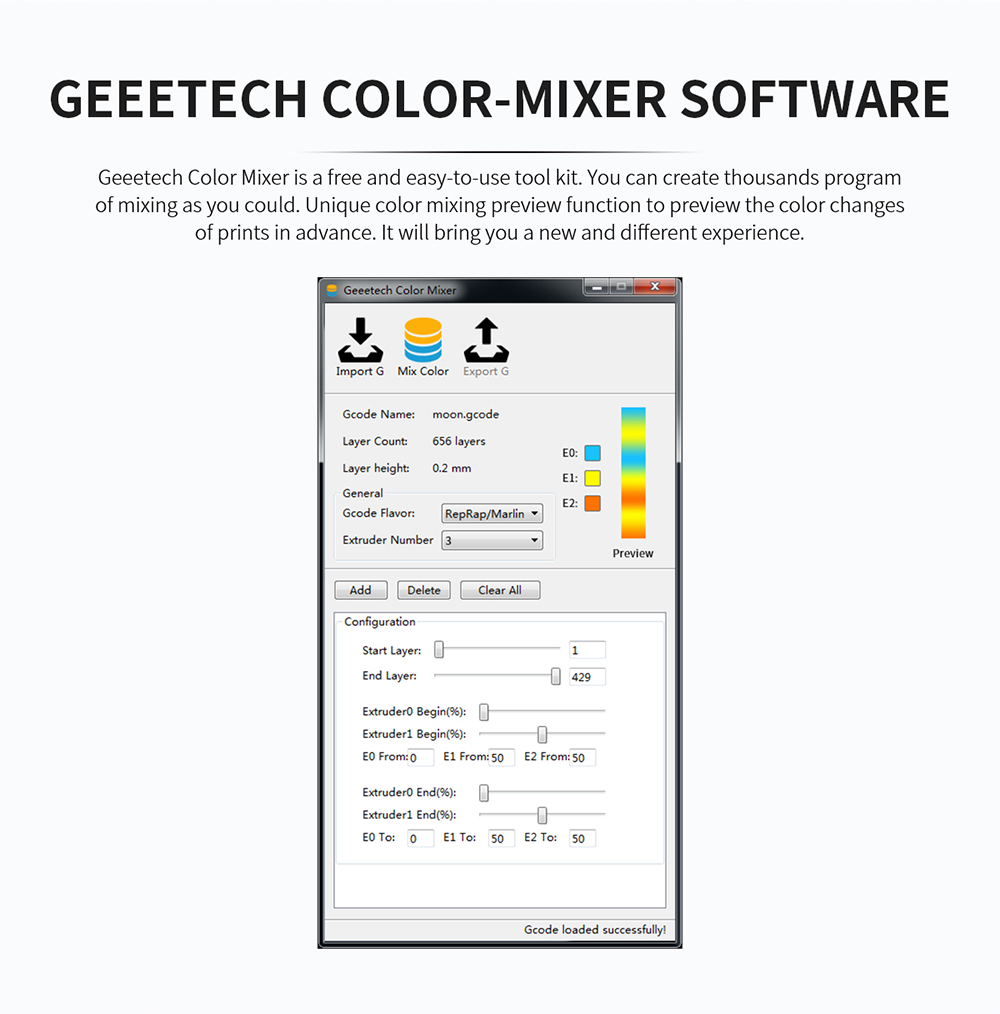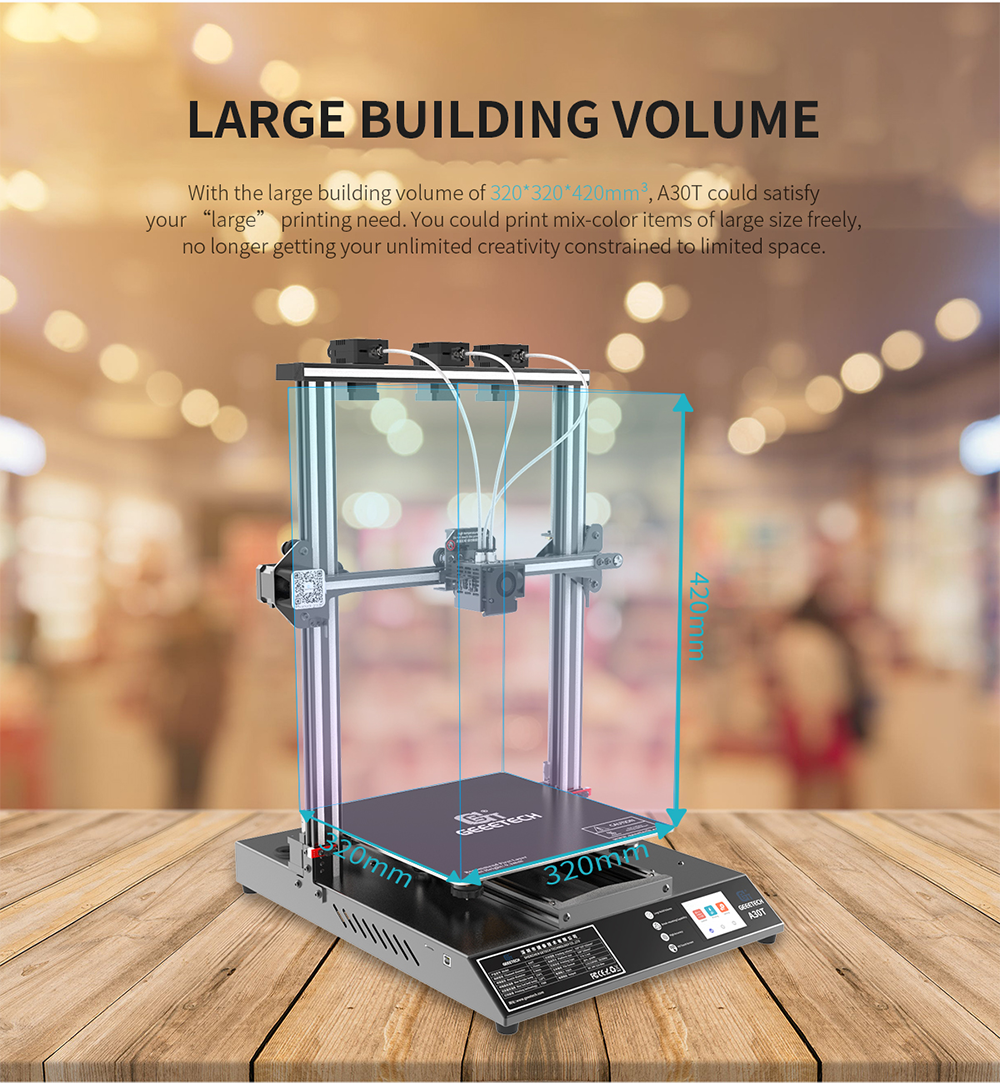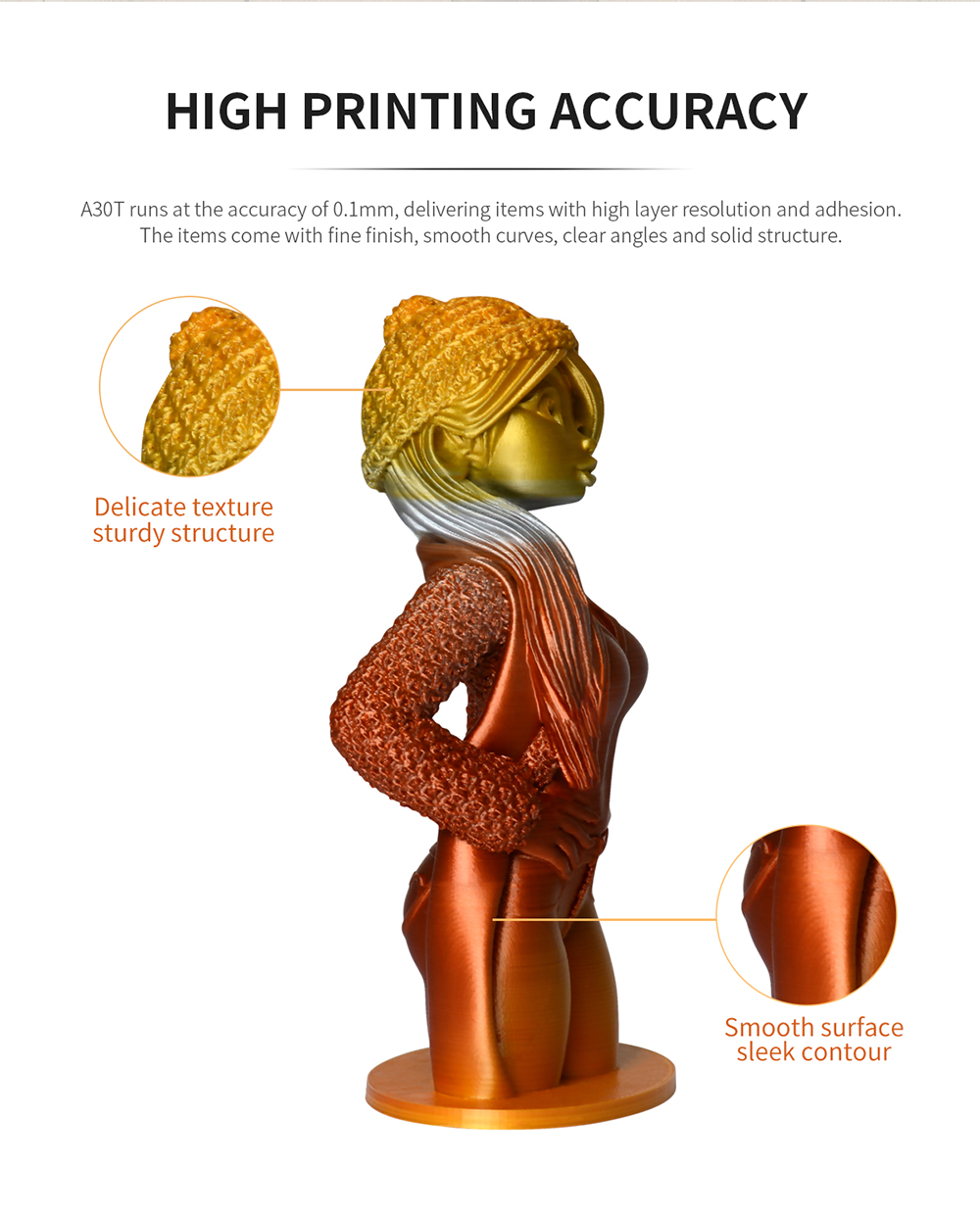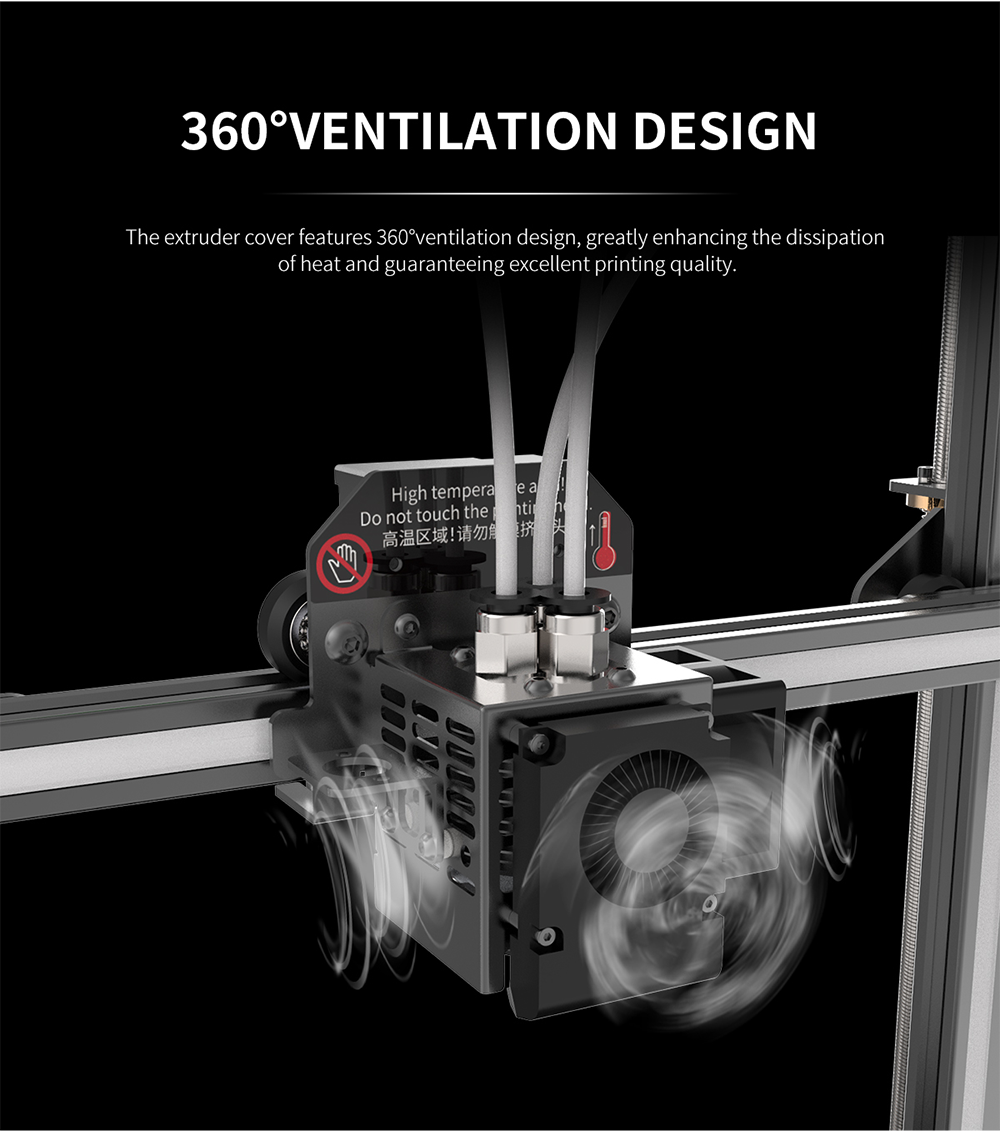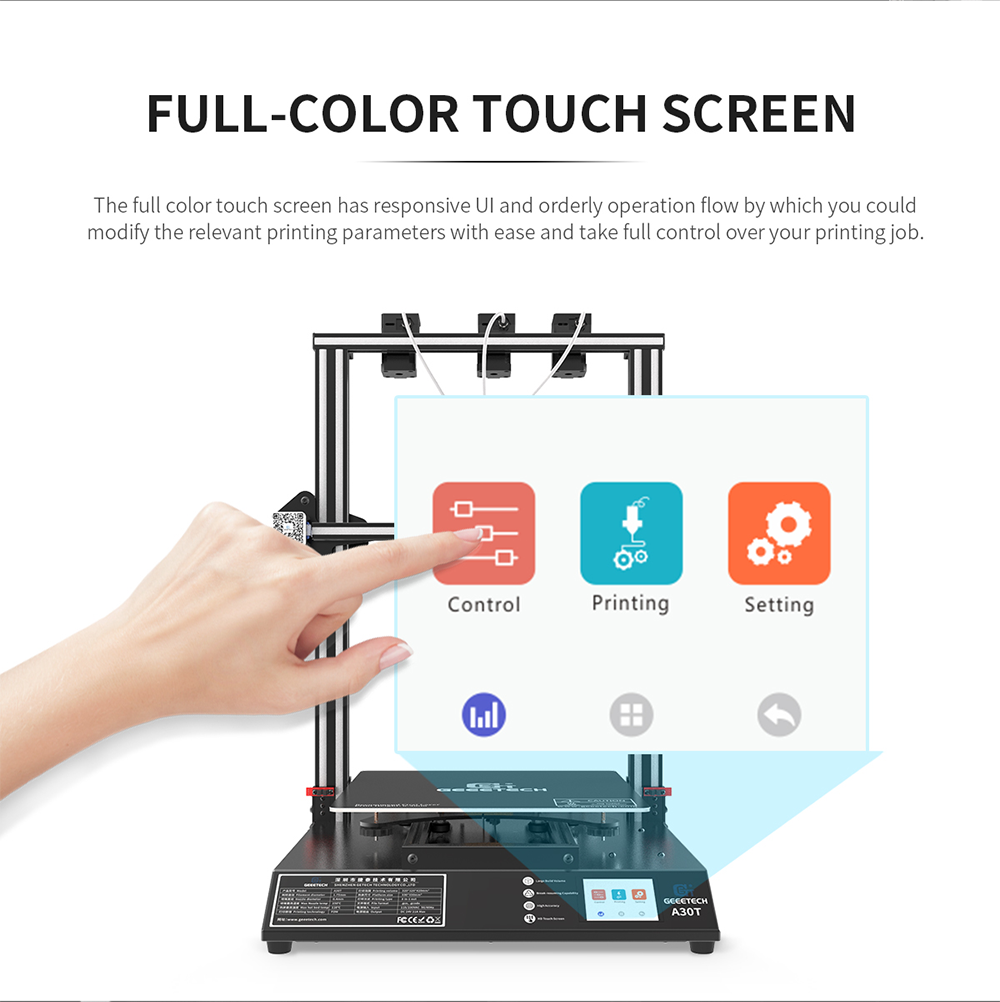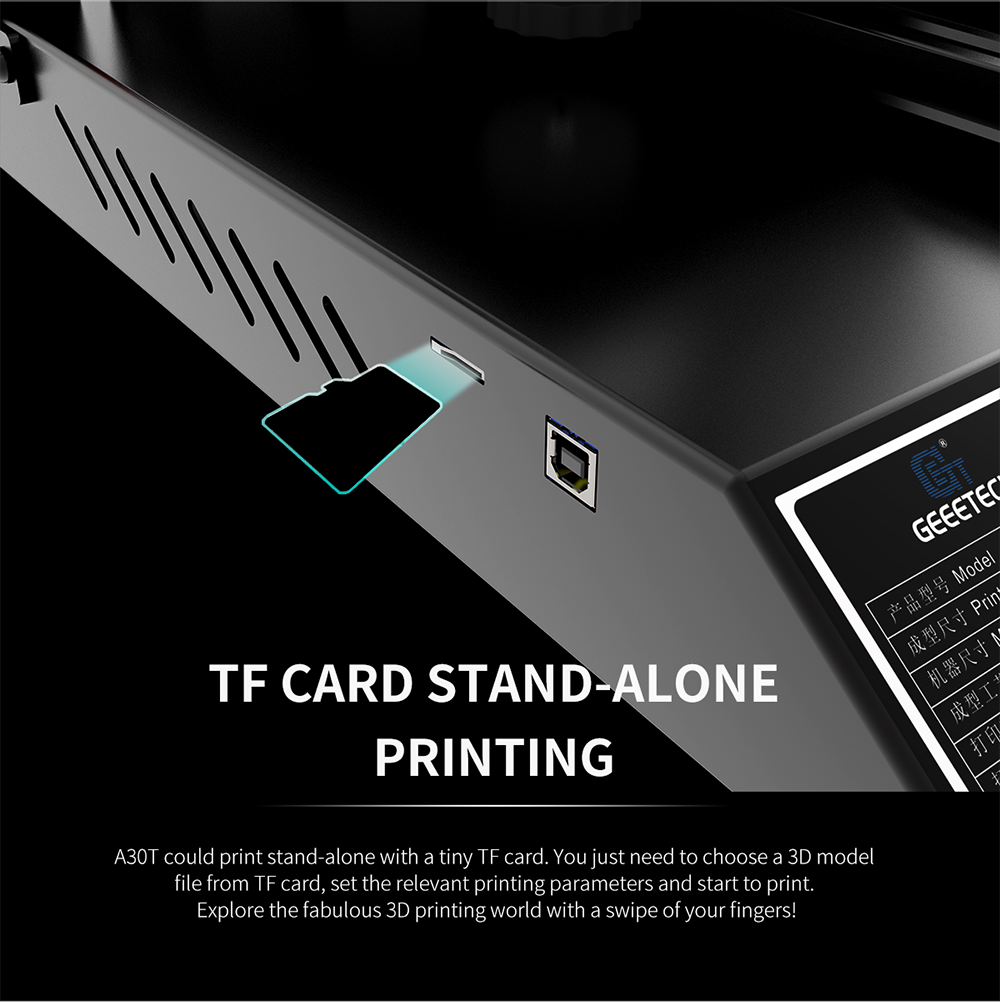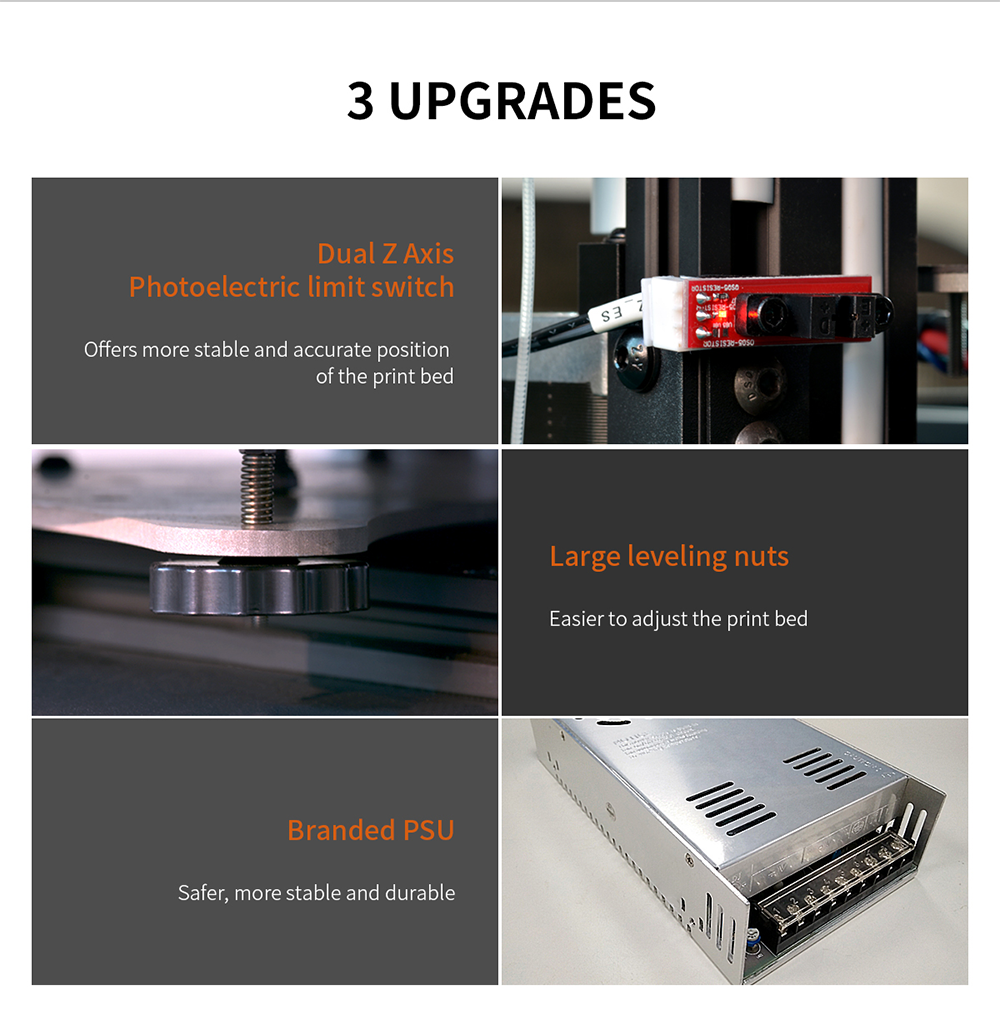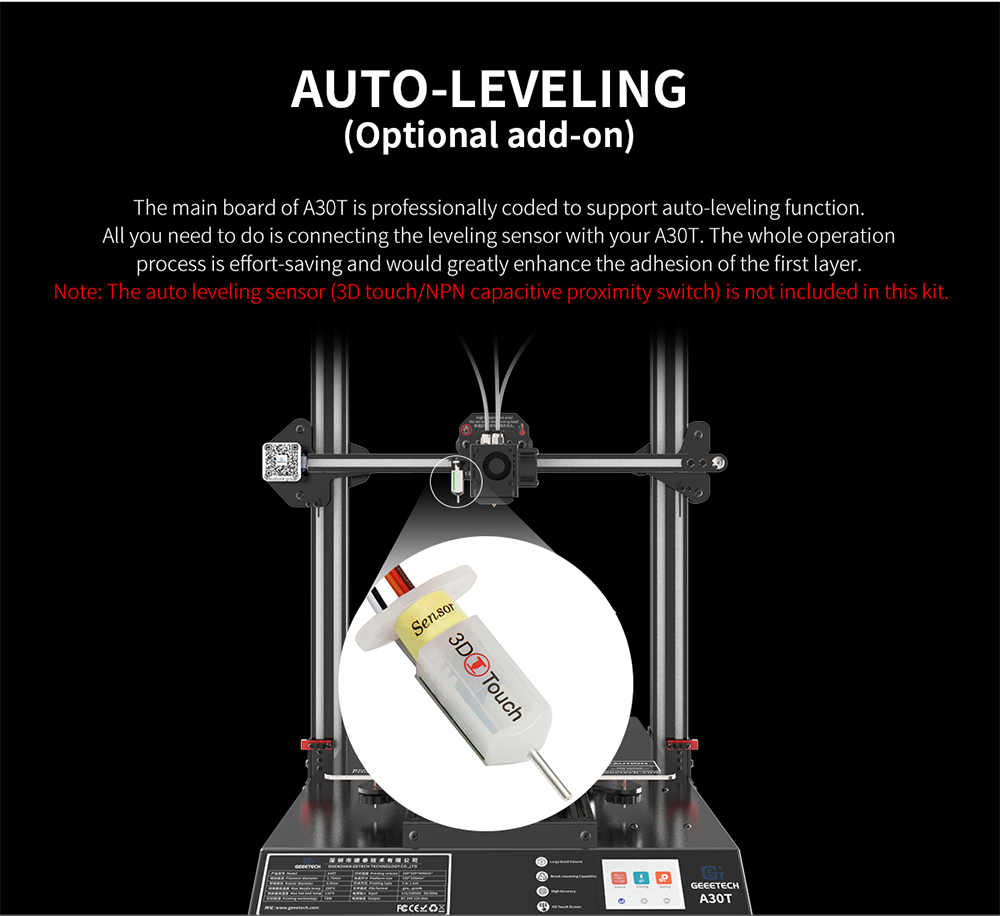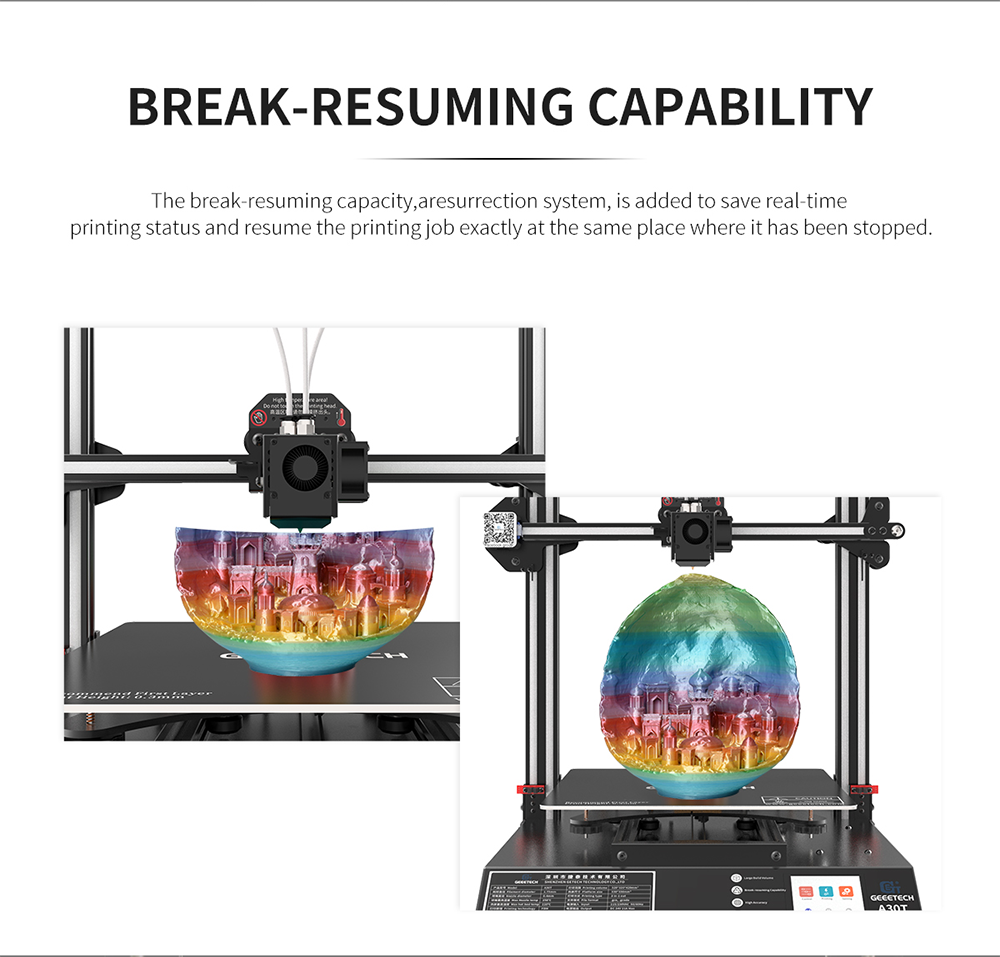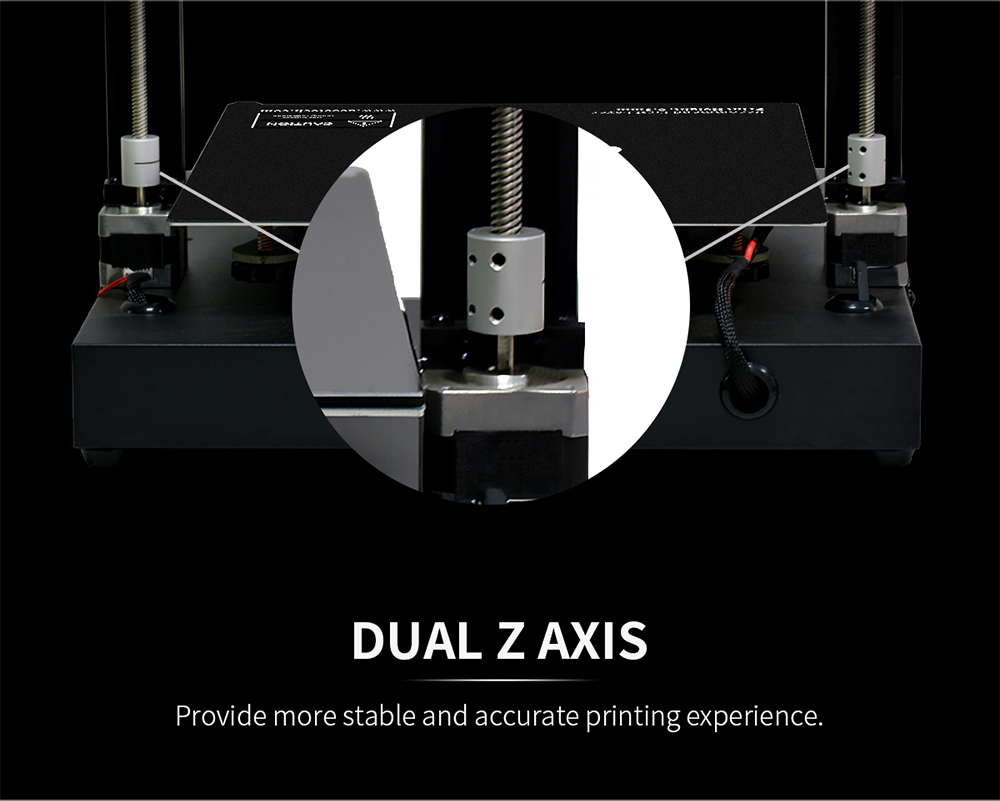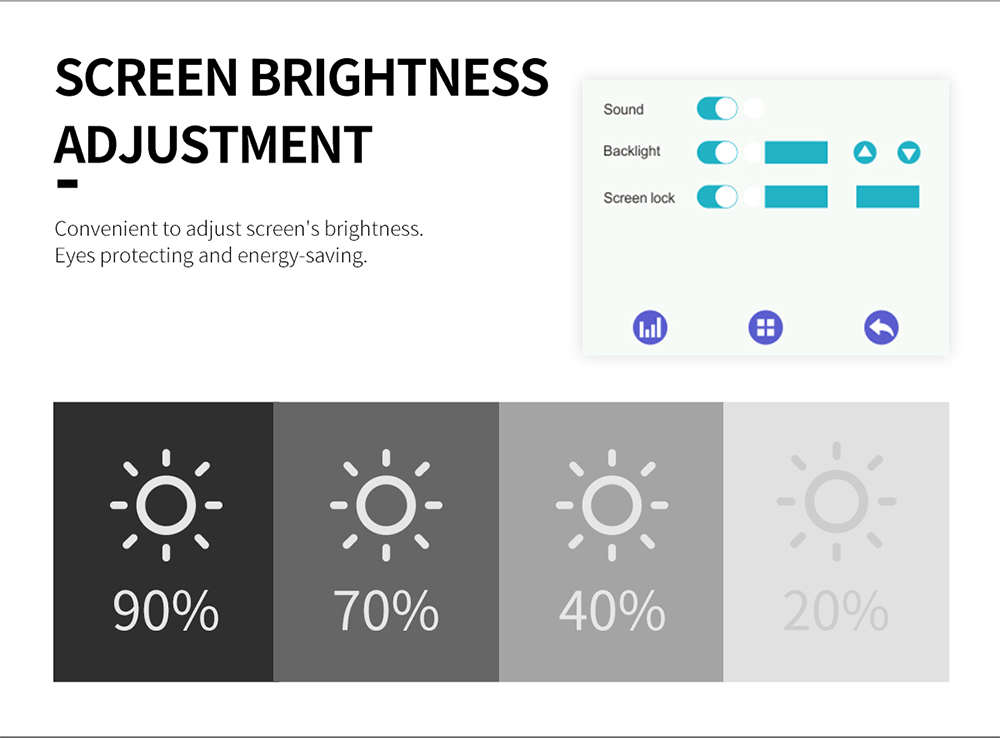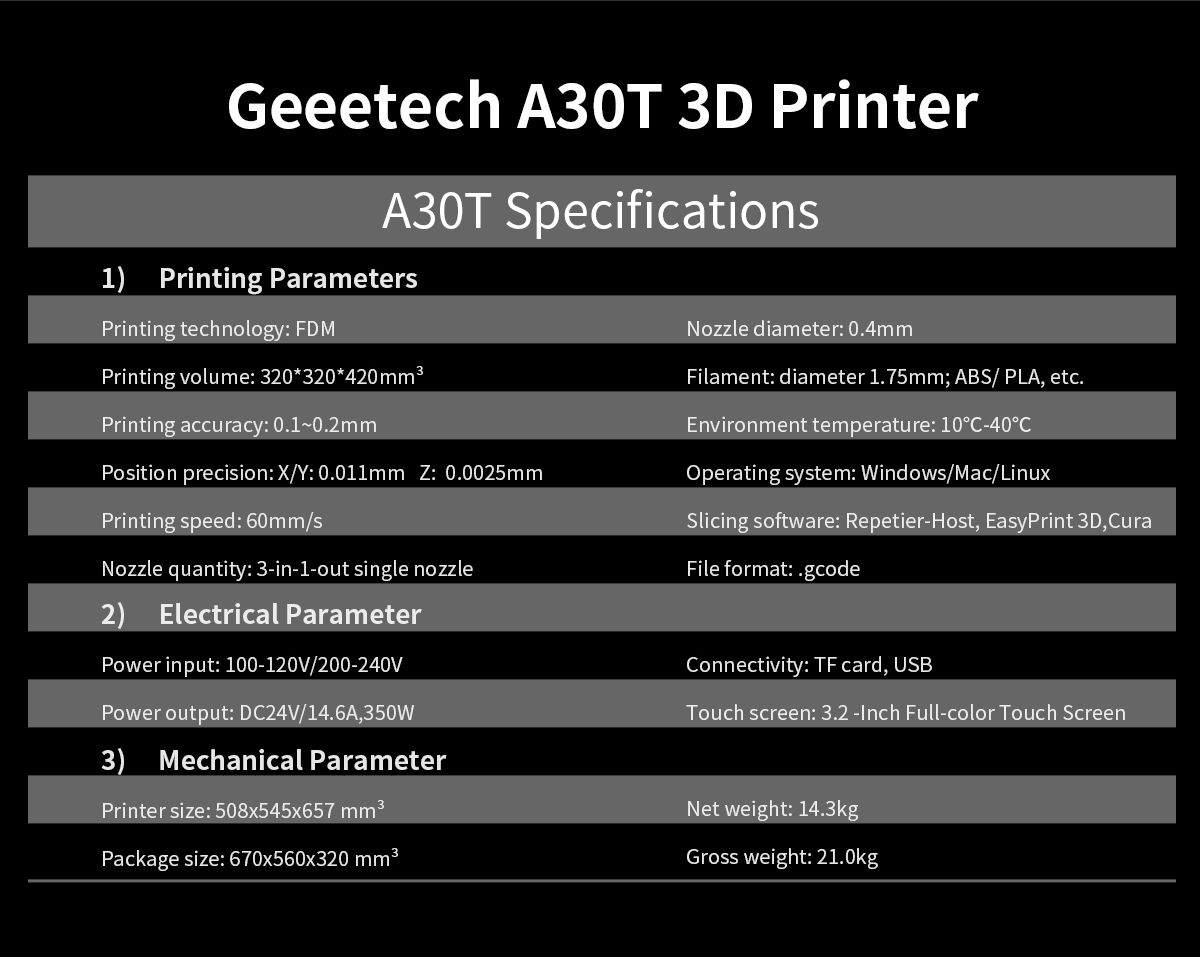 Printing Parameters
Printing technology: FDM

Printing volume: 320*320*420mm
Printing accuracy: 0.1~0.2mm
Position precision: X/Y: 0.011mm Z: 0.0025mm
Printing speed: 60mm/s
Nozzle quantity: 3-in-1-out single nozzle
Nozzle diameter: 0.4mm
Hotbed Max. Temperature (℃): 100℃
Extruder Max. Temperature (℃): 250℃
Filament: diameter 1.75mm; ABS/ PLA, etc.
Environment temperature: 10℃-40℃
Operating system: Windows/Mac/Linux
Slicing software: Repetier-Host, EasyPrint 3D, Cura
File format: .gcode
Electrical Parameter
Power input: 115/230VAC 50/60Hz

Power output: DC24V
Connectivity: TF card, USB
Touch screen: 3.2 -Inch Full-color Touch Screen
Mechanical Parameter
Printer size: 508x545x657 mm

Package size: 670x560x320 mm
Net weight: 14.3kg
Gross weight: 21.0kg