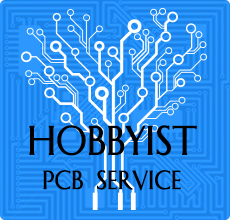 Introduction:
This Geeetech I3 pro B 3D printer is designed and manufactured by Shenzhen Getech Co., Ltd based on Geeetech I3 pro, except its simple assembly, easy debugging and more stable performance, compared with the I3 pro, I3 pro B features a newly added potential for 3D printing—support 5 types of filament: ABS, PLA, Wood-Polymer, Nylon and flexible PLA., create flexible hinges, joints, shaped parts; enable you to get the most out of your 3D Printer.
Features:
1.Multiple filaments compatible: ABS/PLA/Flexible/PLA/Nylon/Wood-Polymer, making 3D printing creativity more flexible.
2.New GT2560 control system, a perfect combination of Mega2560+Ramps1.4.
3.Further simplified structure means fast assembly and easy adjustment, which saves you both time and energy
4.Enhanced stability and reliability: 8- mm-thick acrylic plates and all metal carriages ensures more stable printing.
5.Paired with LCD 2004 panel & SD card reader ,support stand-alone printing.
Note that the firmware is pre-installed, if you need to do modifications, please download firmware here.
Note please:
1. This product is currently in stock in our US,UK,DE and AU warehouse. For customers from the above areas, your printer will be shipped from oversea warehouse directly.If it is out of stock, your printer will be shipped from China.there will have remote charges if shipping address is remote.
2. The specifics of this printer at oversea warehouse are unified: black color acrylic, 1.75mm filament diameter, 0.3mm nozzle diameter.
3.For the 3D touch sensor just have stock in Chinese warehouse , if you order together with the printer, the printer will be shipped from oversea warehouse while the sensor is shipped from China.
Please contact our sales if you have more enquiries: sales@geeetech.com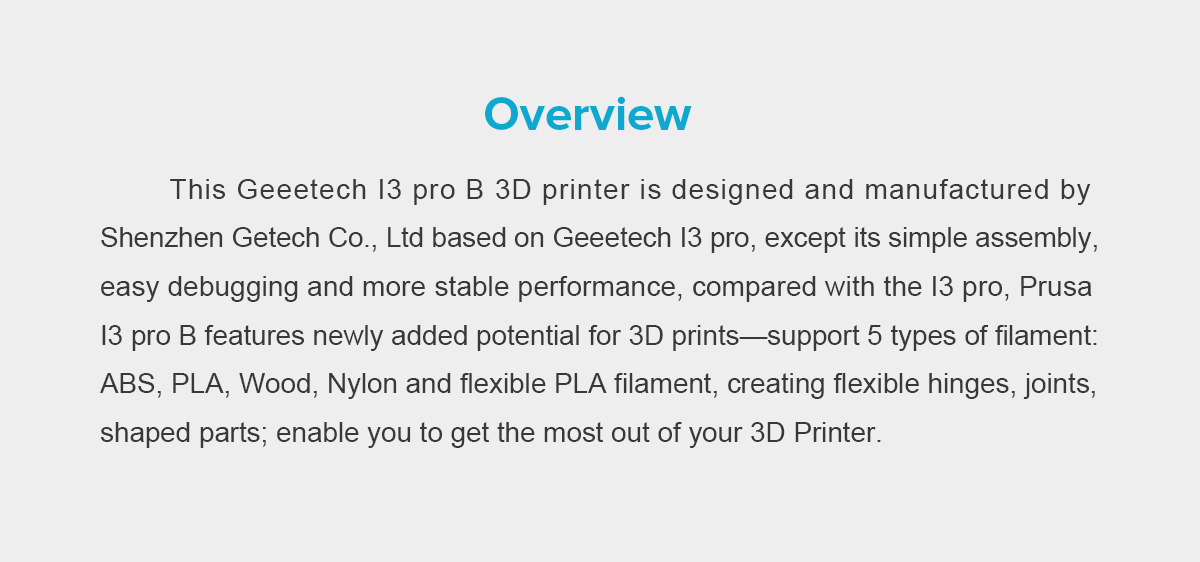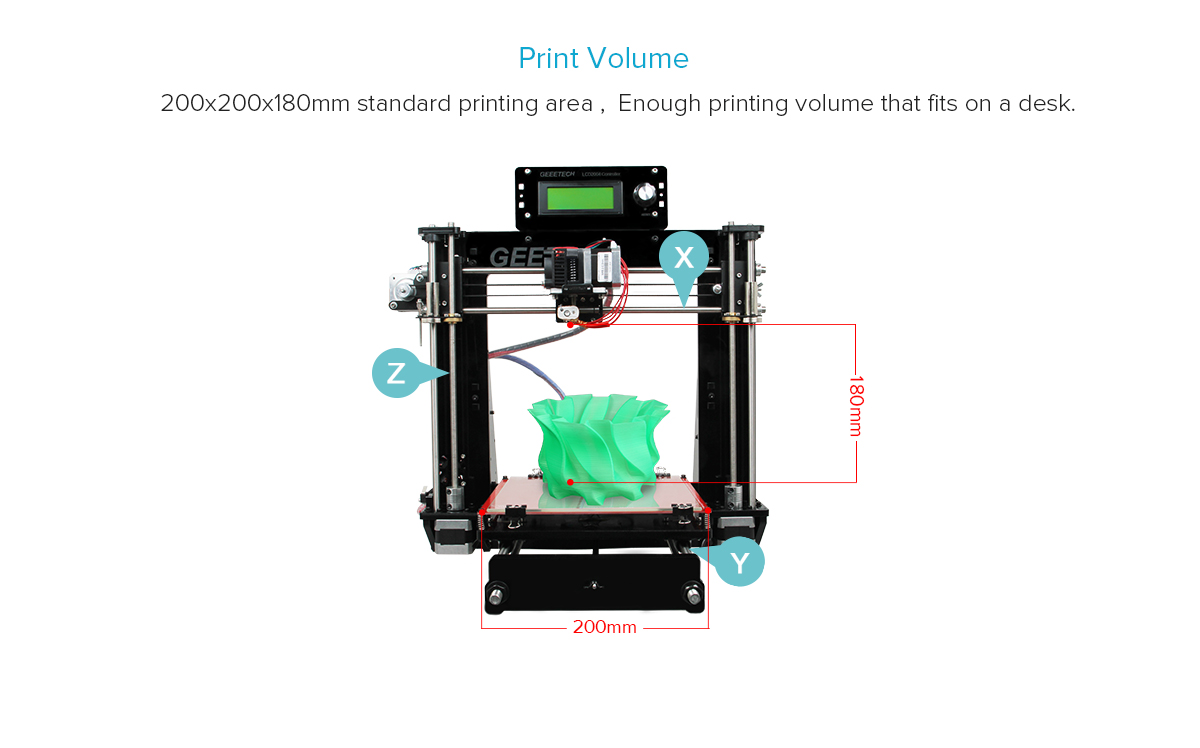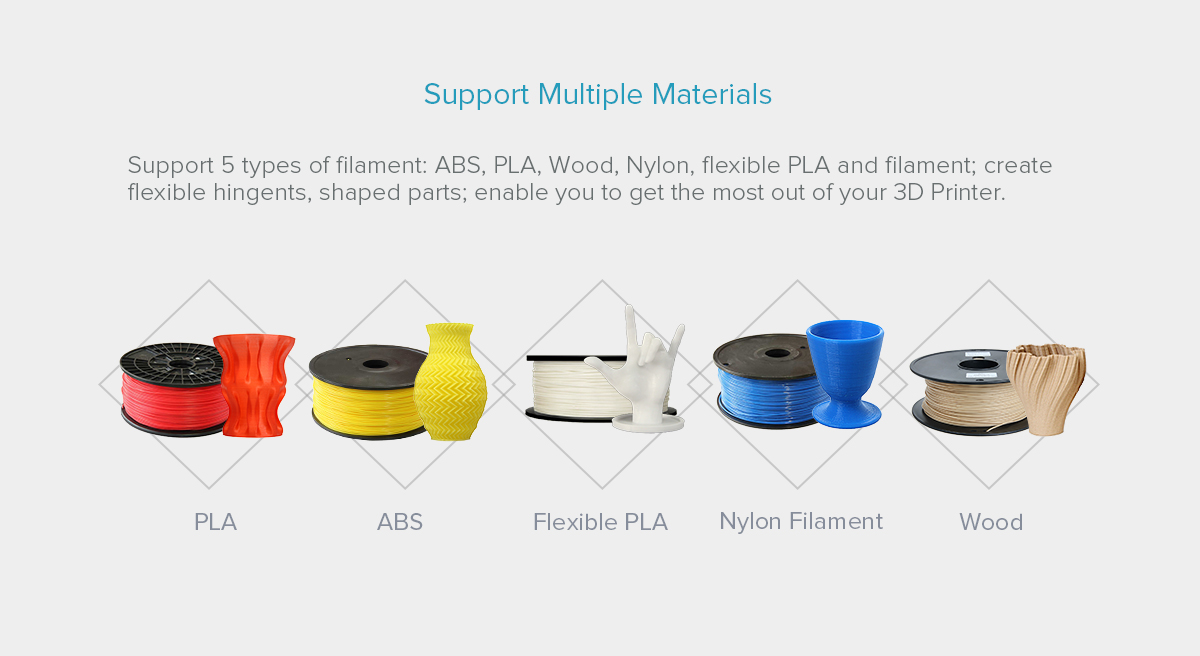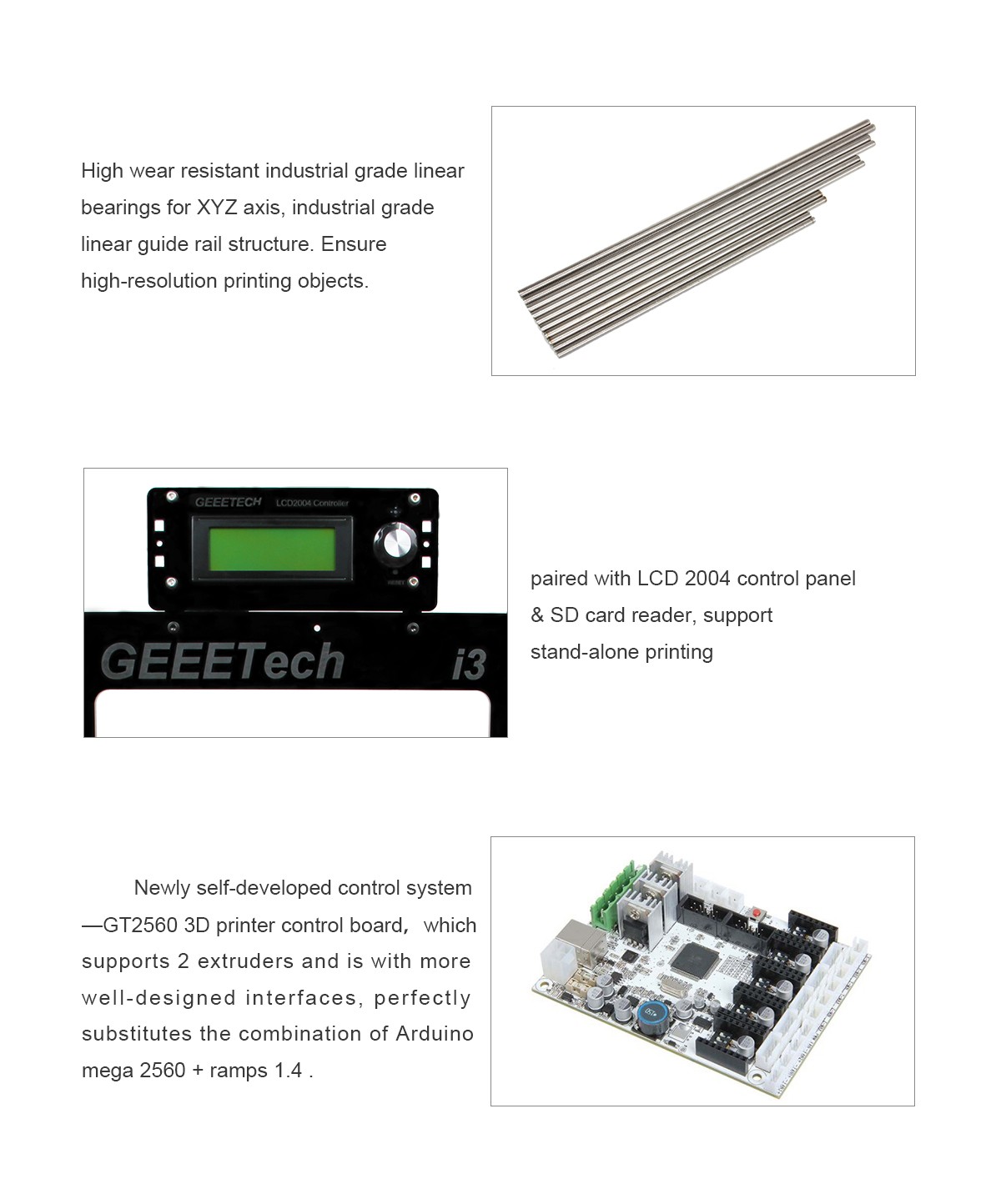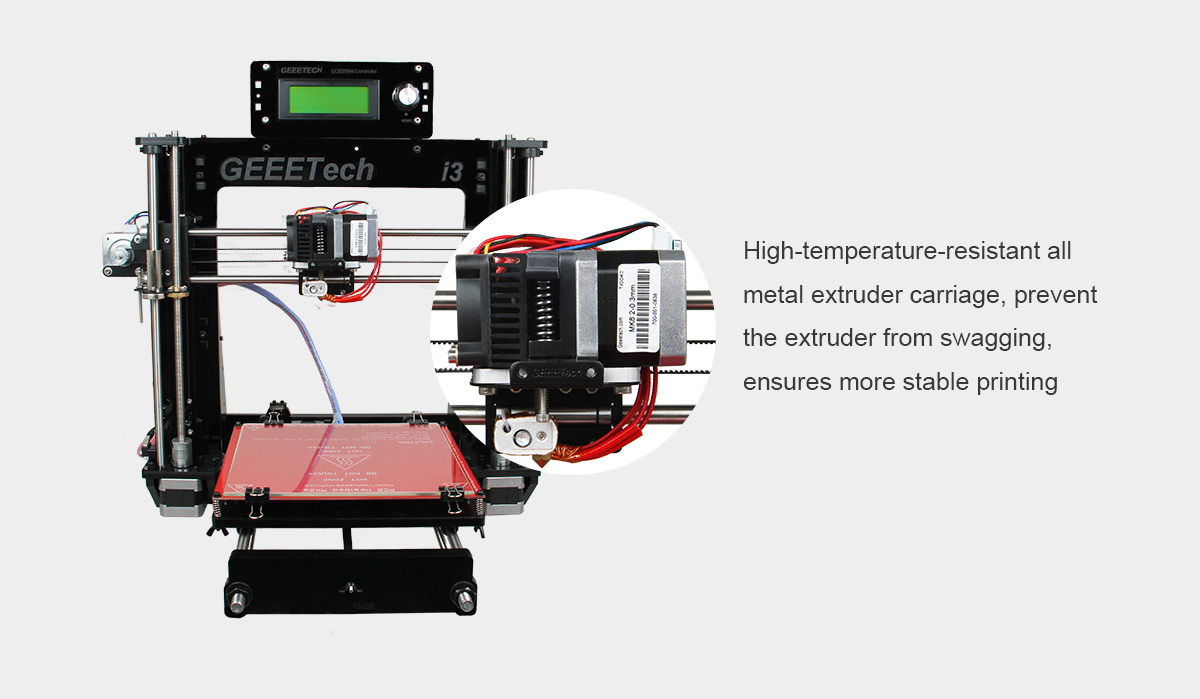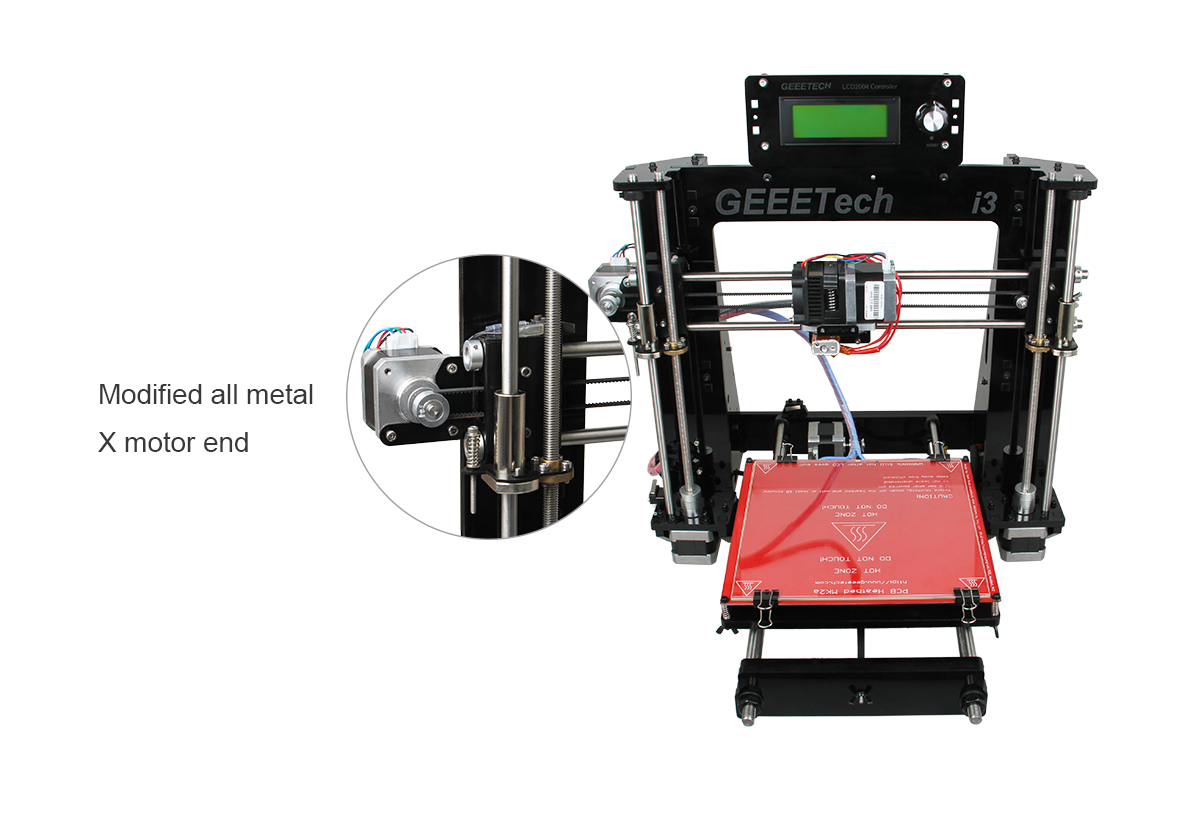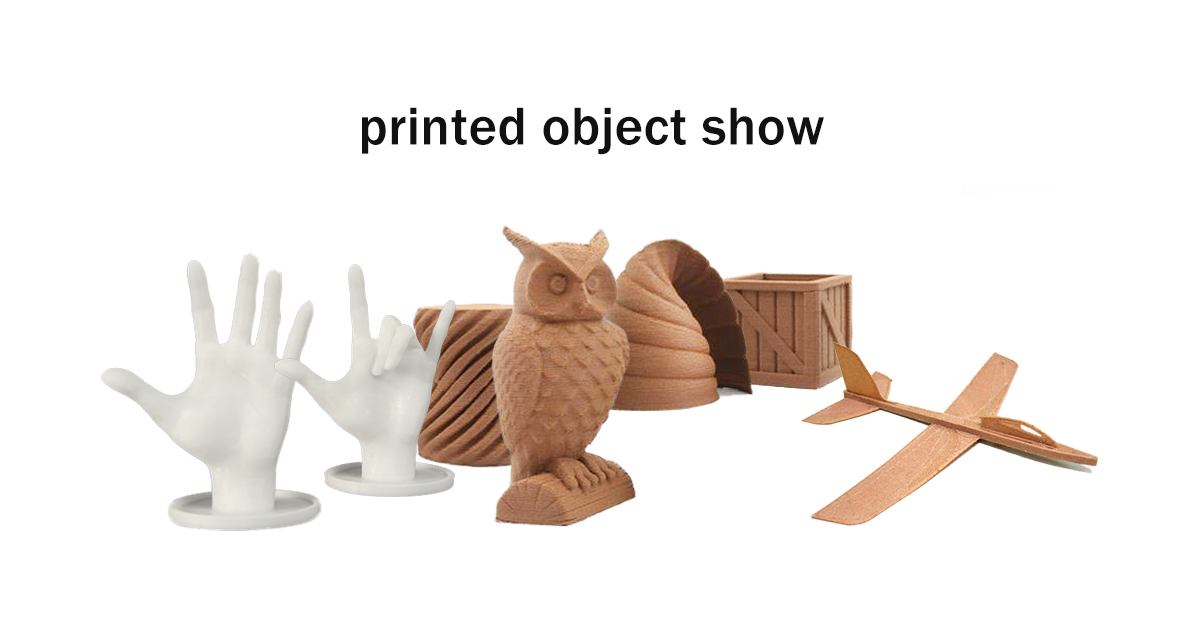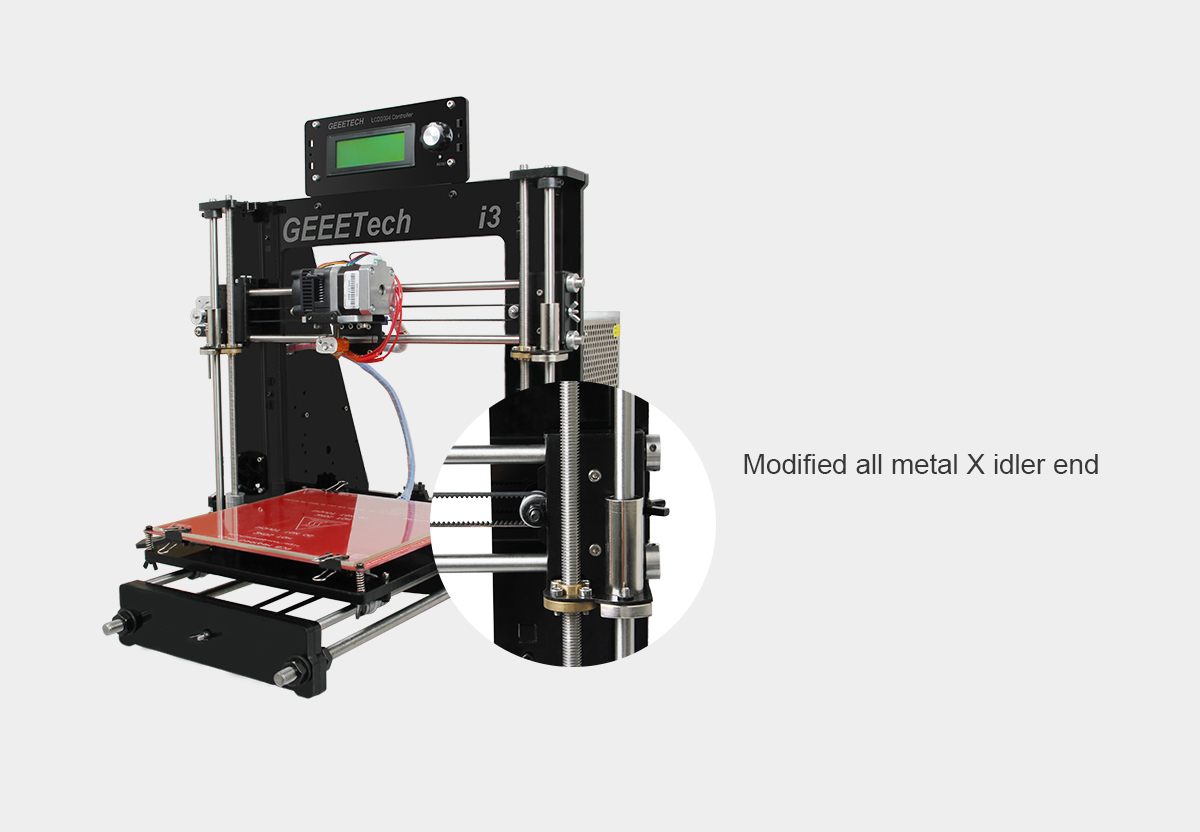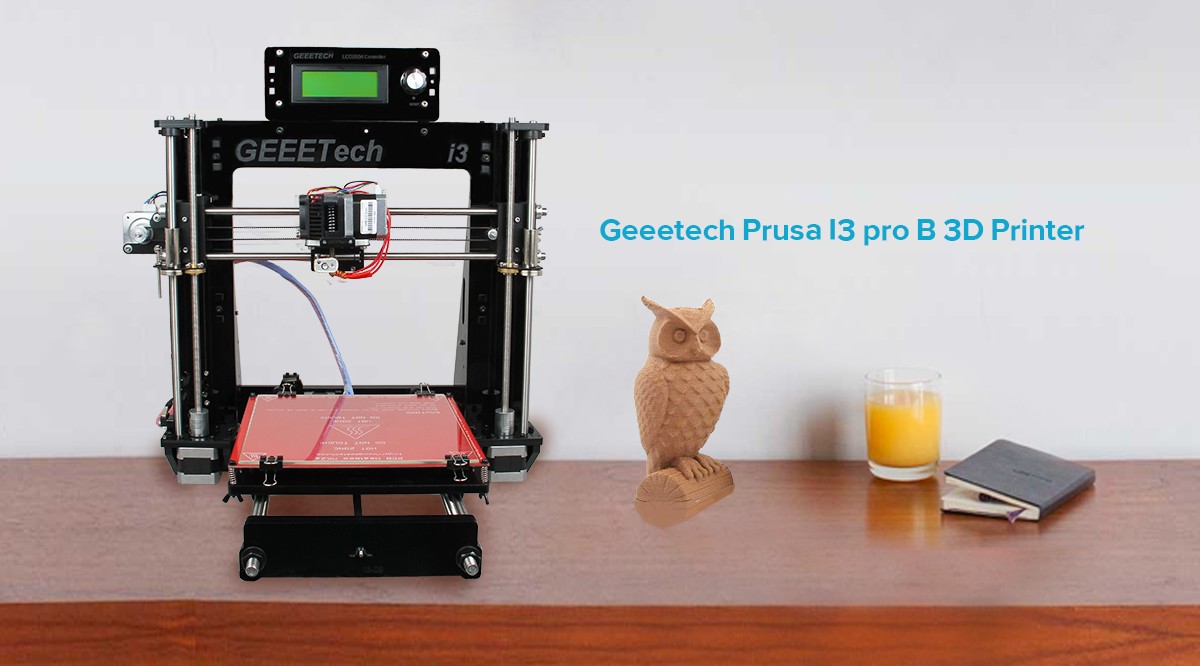 Printing specifications:
Print technology: FFF/FDM
Build volume: 200 x200x180mm
Layer resolution: 0.1-0.3mm
Positioning Precision: 0.1-0.3mm
Filament diameter: 1.75mm, 3mm
Nozzle diameter: 0.3mm, 0.35mm, 0.4 mm, 0.5mm
Filament type: ABS/ PLA/Flexible PLA/ Wood /Nylon
Software:
Operating system: Windows/Mac/Linux
Control software: Easy Print,Repetier-Host, Printrun
File format: .STL. G-code
Temperature:
Max heated bed temperature: about 110°C
Max extruder temperature: about 240°C
Electrical:
Power supply:
Input: 110V/1.5A 220V/0.75A
Output:DC12V/15A
Connectivity: USB, SD card (support off-line printing)
Mechanical:
Body: Acrylic plate of 8 mm thickness (black/ transparent)
Build Platform: Borosilicate glass + MK2A heatbed
XYZ Rods: Wear-resistant, stainless steel
Stepper Motors: 1.8° step angle with 1/16 micro-stepping
Physical structure: Reprap
Physical dimensions:
Without spool: 45 x 44 x 44 cm
With spool: 45 x 44 x 68 cm
Shipping box: 53 x 46x 18 cm
Net weight: 8. 5 kg
shipping weight :10.00KG
1 x geeetech I3 pro B DIY kit
1 x hand tool set (free add-on)
For detailed building instructions, please watch the video on youtube.