PCB Heatbed/Aluminium Bed Mount Plate/Borosilicate glass
From Geeetech Wiki
PCB heat bed
The Prusa designed PCB heat bed is a great addition to your Reprap printer to help your printing platform to be a heated surface perfect for minimizing warping of larger prints.The heating element is on the bottom side. The heating is done by long traces of copper.The top side is solid copper to keep the PCB flat enough.
Borosilicate glass
If you want to make your printing platform flat enough, ideal stuff is glass sheet. Borosilicate glass is rated for higher temperatures than normal sheet glass making it a better material for use as a heated bed. After cracking a few sheets of normal glass from rapidly cooling or heating, borosilicate glass will quell your frustrations.
Aluminium Plate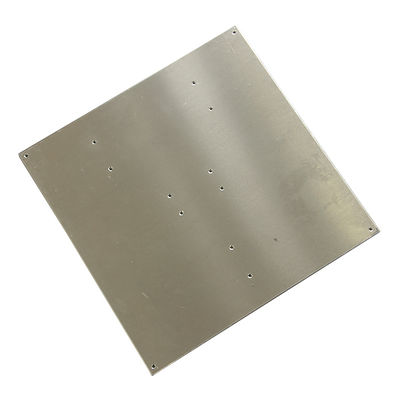 The Aluminium Bed Mount Plate design is pre-drilled and tapped to mount boltable bushings, the PCB heated print bed, belt standoffs, belt clamps. This mount plate is designed to fit onto a Reprap Prusa Mendel lm8uu 3D printer.
Round PCB heatbed for Delta Rostock mini
Round PCB heatbed is the new product of Geeetech. The heatbed improves print quality, especially when printing ABS by reducing thermal warping. The diameter of the total heatbed is 215mm, and the diameter of the active heated area is 200mm. It's as the width as 1.6mm. The allow temperature is from room temperature to 120°C. The heatbed can take both 12V and 24V input and the power is 144W. Moreover, it only takes 4 minutes to heat up the heatbed to 110°C.
How to buy
Click here to buy: 3D printer set-MK2,Aluminium Bed Mount Plate,Borosilicate glass