5 Amazing Features Of Geeetech A30 3D Printer where Bigger is Better-Part I
As attractive it is, 3D Printing has seriously changed the way we look at life and made things simpler. We're all looking for a way to make the process of 3D printing easier, so its no surprise that Geeetech delivers the best of 3D Printers. Get ready for the biggest printer Geeetech A30- Bigger is Better. Not just a printer, but a life in itself.
The Best Features of Geeetech A30 are:
1.Coloured Touch Screen     Intuitive & Easy to Use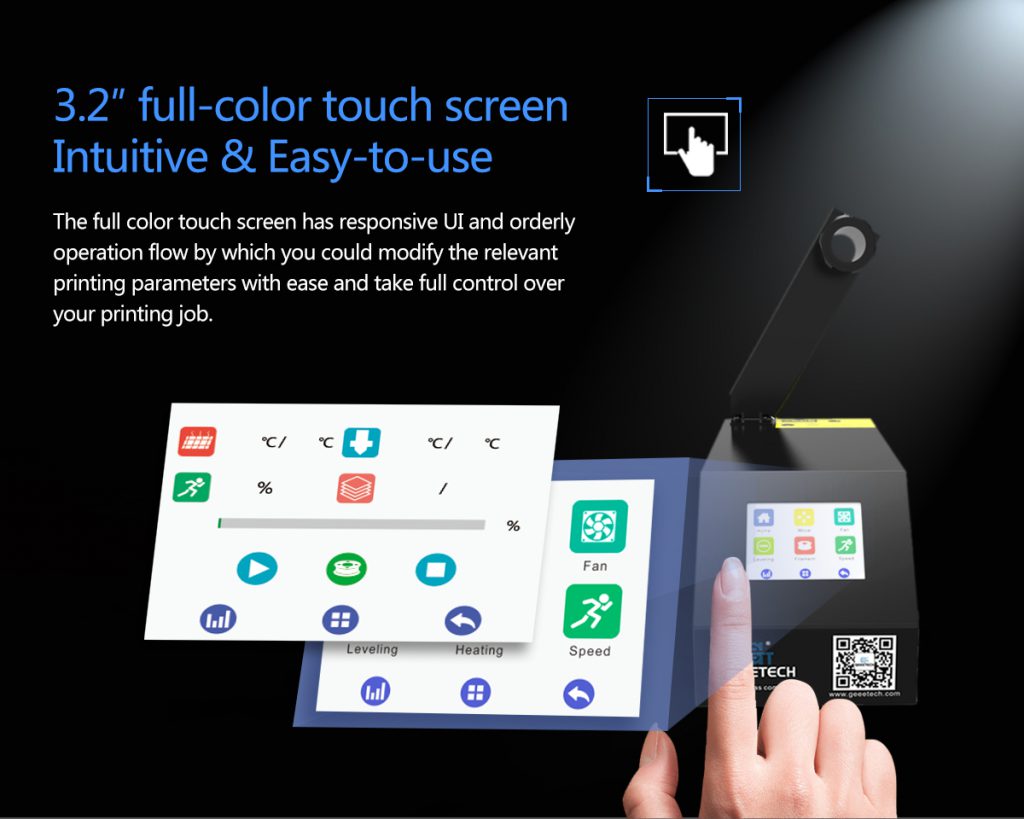 A user-friendly Printer which helps you to control the overall workflow orderly just by a swipe of your fingers. You can fully modify the relevant parameters and operations that you are performing and get better results as it responds to the actions faster.
2. High Printing Accuracy and Speed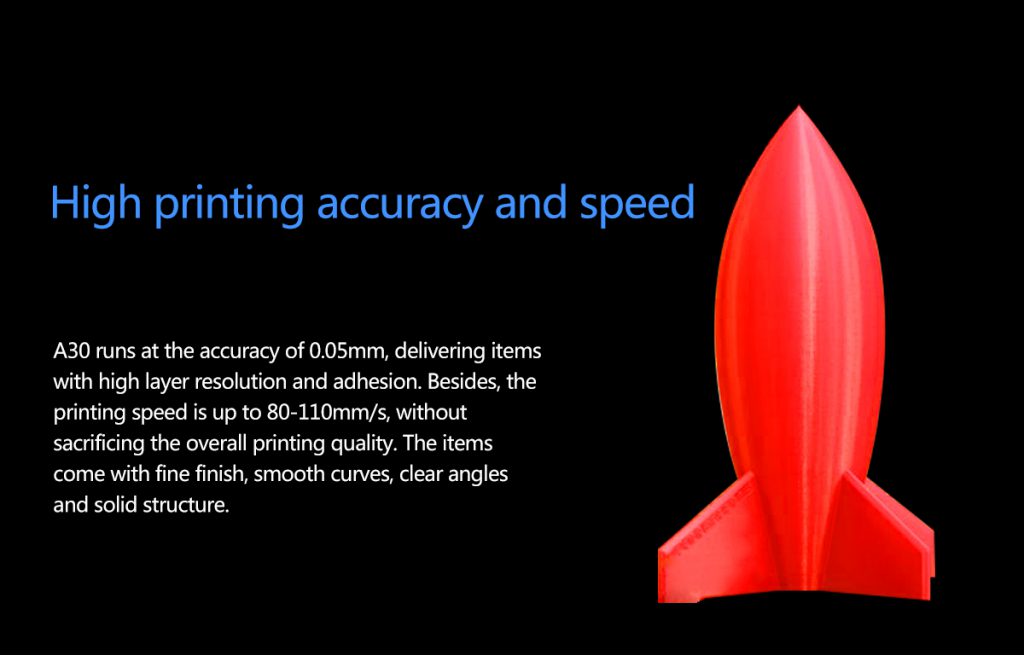 In 3D Printing the most important parameter every person searches for is Speed without degrading the quality of the end product. Thus we have bought to you just what is needed. When it comes to the printing performance, A30 prints at the accuracy of 0.05mm and at the speed of 80-110mm/s, able to deliver items with a nice surface and strong structure. Reliable quality is inseparable from good printing settings.
3. TF Card Stand-Alone Printing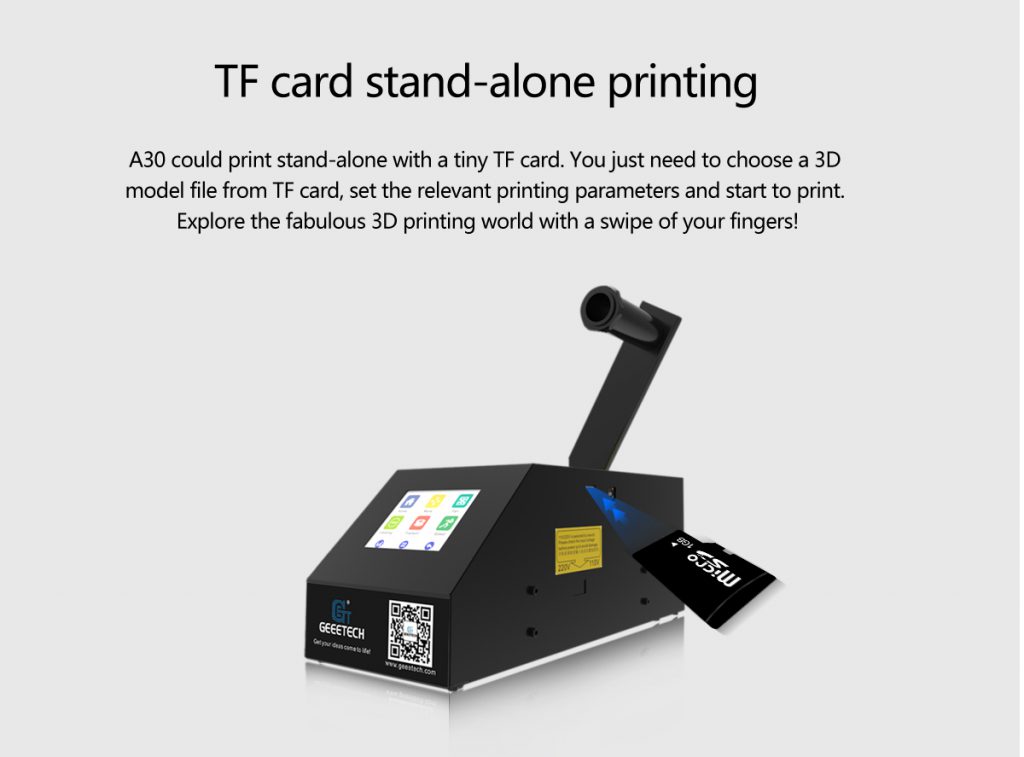 The A30 supports stand-alone printing where you just need to select a 3D model from your TF card, set the parameters that are suitable and order your A30 to print. Totally free you from being bound to your PC. You will get the desired results as accurate as you wish.
4. Self-Developed EasyPrint 3D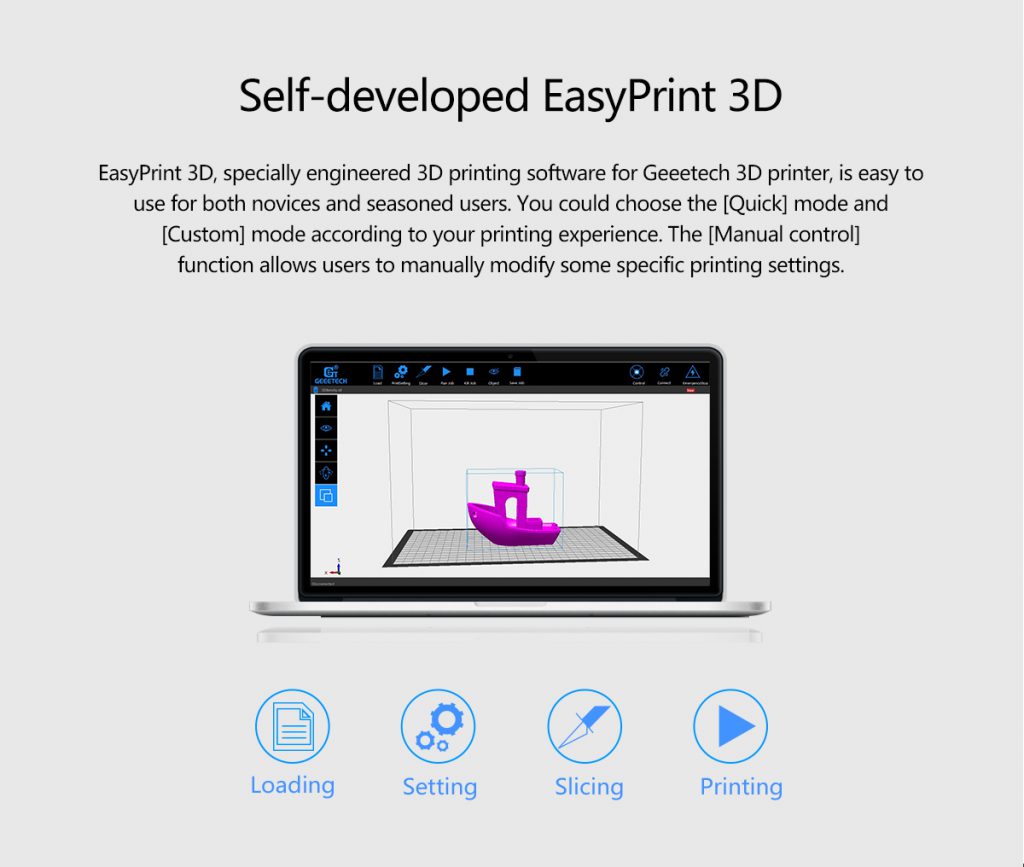 The A30 operates within the control of  Geeetech's  self-developed EasyPrint 3D which has different modes. You can select the one which you are comfortable with, depending on your experience in 3D Printing. The modes include quick, custom and manual. The quick mode caters to the need of beginners, while the custom one is developed for pros to adjust sophosticated settings during printing. The manual mode allows you to adjust the slicing settings, the positions of each axis, printing speed and temp, etc. at ease.
Besides, A30 is also compatible with other popular 3D printing software, such Cura, Simplify 3D, Repetier-Host, etc.

Constant and automatic upgrading of the latest firmware on EasyPrint 3D  ensures that your printer keeps running at and delivers the best performance and provides you with satisfactory prints.
5. Bowden Extruder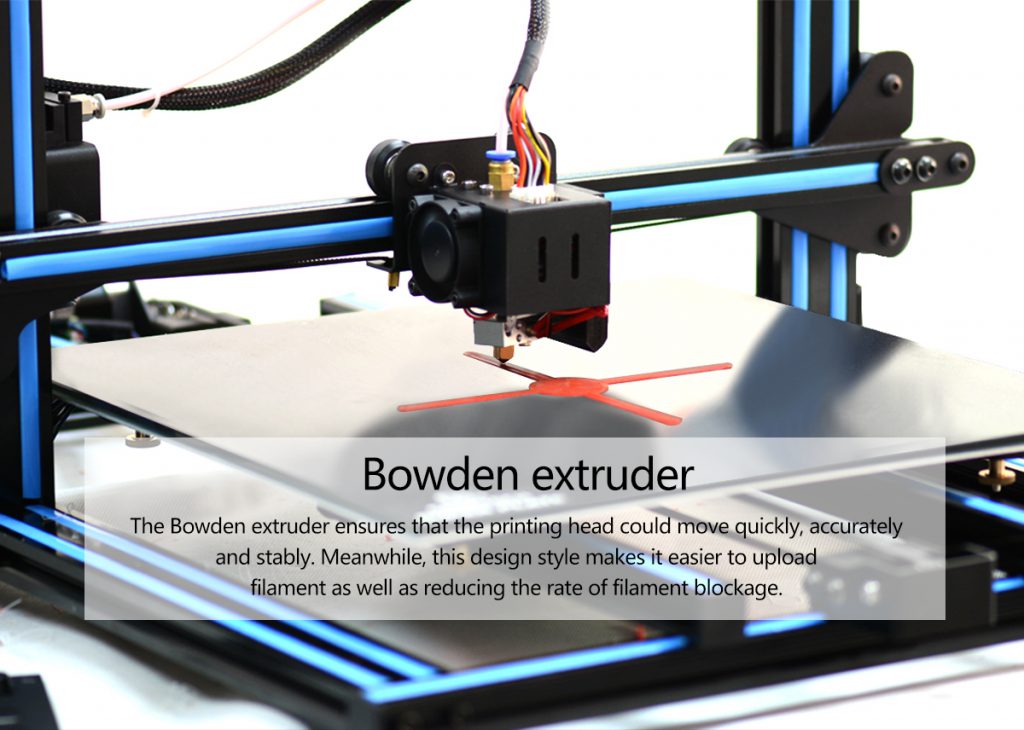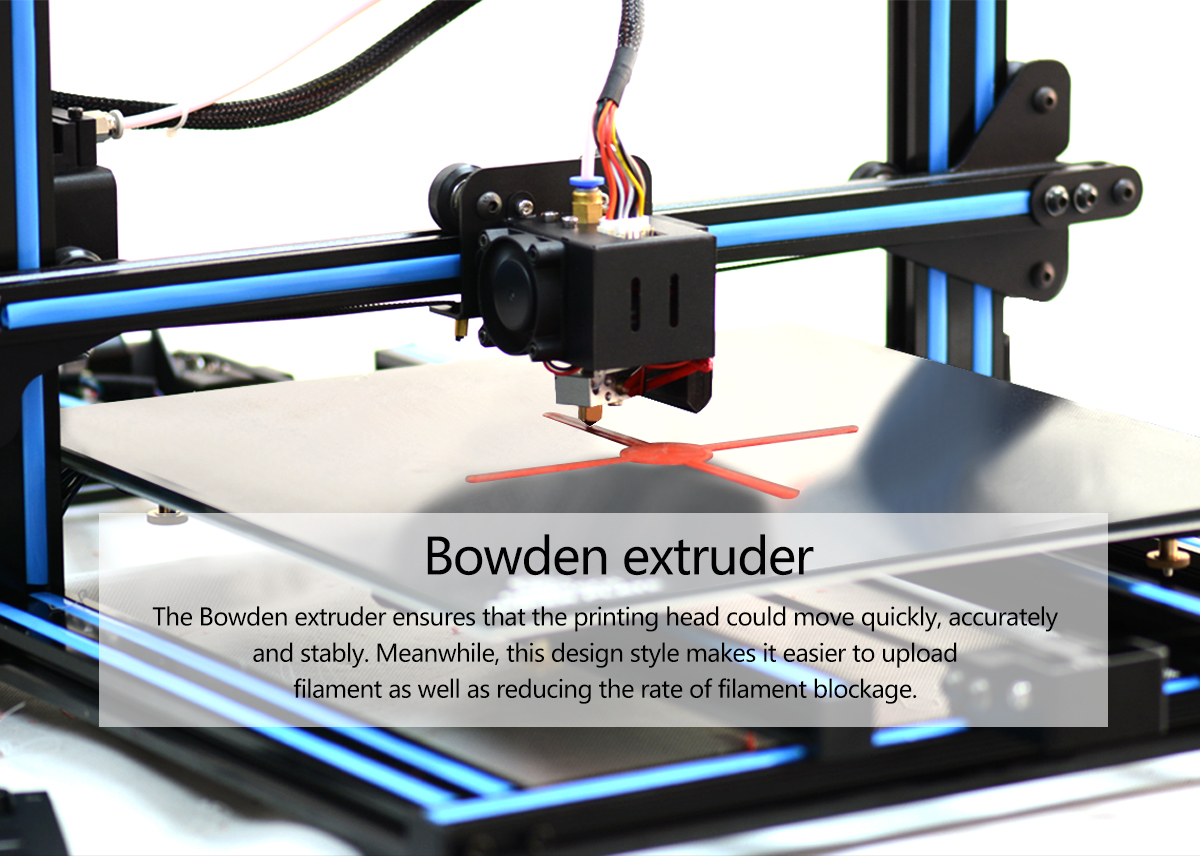 The remote design of A30 extruder empowers the printing head  to moves quickly, accurately and stably. Besides, The A30 supports auto-leveling function with 3D touch (optional add-on), ensuring that the printout has a flat first layer and strong structure.
Get the best of Geeetech A30 3D Printer only @ Geeetech Official Site