Introducing Geeetech Aluminum Prusa I3 3D Printer kit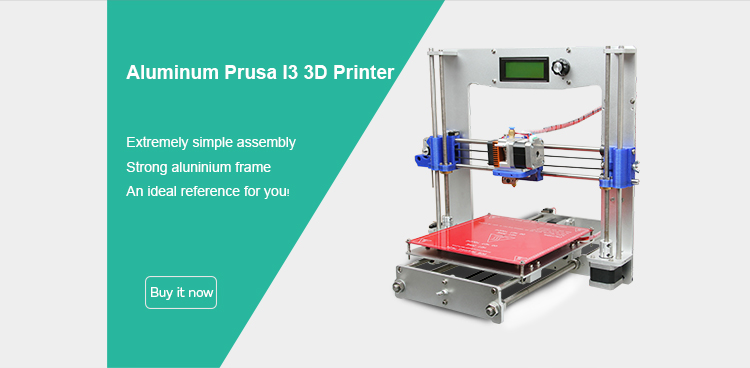 This Aluminum Prusa I3 3D Printer is modified and manufactured by Shenzhen Getech Co., Ltd., based on Prusa i3. With features of extremely simple assembly, easy debugging and more stable performance, the Aluminum Printer is an ideal reference for you. The new frame is made from aluminum for durability and extending service life. In addition, a LCD panel is added as an integrated component of the printer, setting in the front top frame.
In sum, this Aluminum Prusa I3 3D Printer DIY kit offers a significant experience for you to learn 3D printing from scratch, this kit that includes all the parts you need to build your first 3D printer will be the best valued purchase for you. If you are a starter, we have manuals and videos for step-by-step assembly and an active support service via forum to help with any queries you might have.
Improved Features:
1.Simplified structure means super fast assembly and easy adjustment.
2.6mm -thickness aluminum chasis for high strength and durability.
3.In-built LCD control panel for easy operating, SD Card Reader support stand-alone printing
4.Standard printing area: 200 x 200 x 180 mm.
5.Multi filaments compatibility: PLA, ABS, Nylon, Wood and Flexible PLA.
6.Constructed with MK8 extruder to provide high-resolution printing.
7.No soldering required for assembly.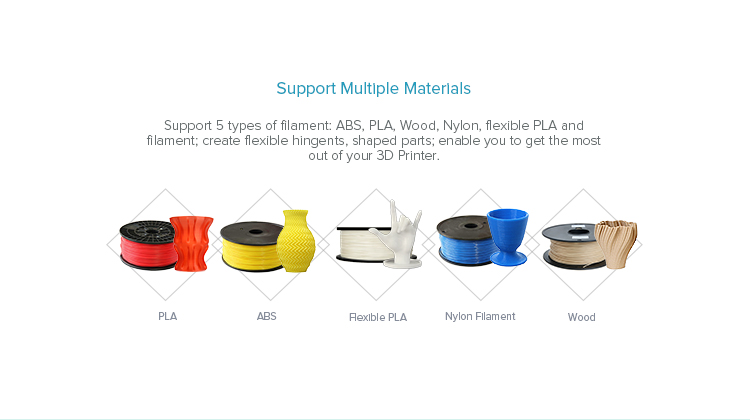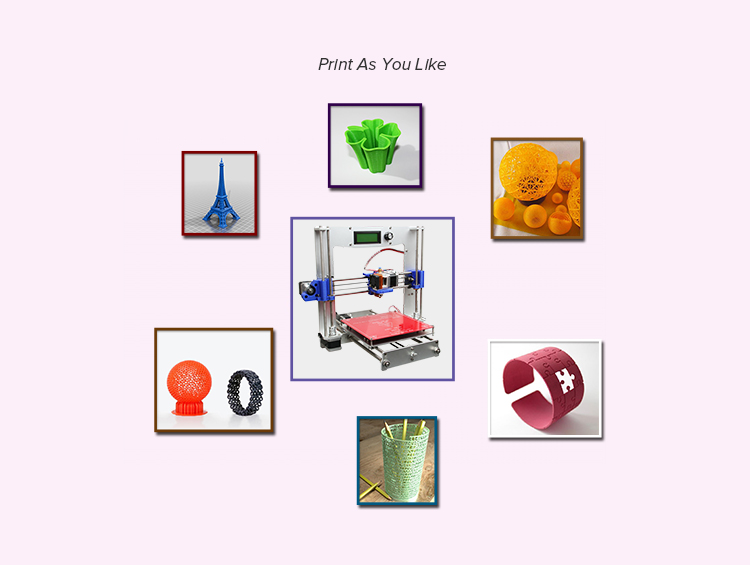 Printing specifications:
Print technology: Fused Filament Fabrication.
Build volume: 200 x200x180mm
Layer resolution: 0.1-0.3mm
Positioning Precision: 0.1-0.3mm
Filament diameter: 1.75mm,
Nozzle diameter: 0.3mm, 0.35 mm,0.4mm
Filament type: ABS/ PLA/Nylon Filament/Flexible PLA/Wood
Software:
Operating system: Windows/Mac/Linux
Control software: Repetier-Host, Printrun
File format: .STL , G-code
Temperature:
Max heated bed temperature: about 110°C
Max extruder temperature: about 240°C
Electrical:
Power supply:
Input: 110V/4.8A 220V/2.4A
Output:DC12V/15A
Connectivity: USB, SD card (support stand-alone printing)
Mechanical:
Body: aluminum plate of 6 mm thickness (silver-grey)
Build Platform: Borosilicate glass + Aluminium plate
XYZ Rods: Wear-resistant, stainless steel
Stepper Motors: 1.8° step angle with 1/16 micro-stepping
Physical structure: Reprap
Physical dimensions:
Machine size: 450x380x435mm
Shipping box: 520 x 420 x 230 mm
Net weight: 7.2 kg
Shipping weight: 11.5kg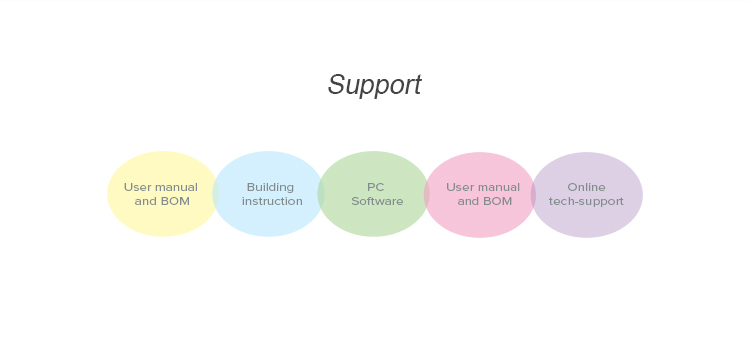 for detailed building instructions, please download here .
this model of prusa I3 is under pre-order, you can go and add one to your cart.