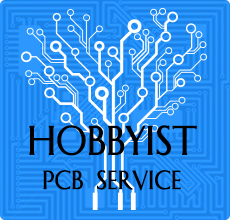 It is something that knows exactly what you were saying. It differs from Sound Control, which means controlling the light on and off by making a sound.
We've been thinking about a low-cost module which helps to control other devices by voice. Finally we designed this Geeetech Voice Recognition Module, which can recognize as much as 15 voice instruction and be suitable for most cases involving voice control.
This Voice Recognition Module could recognize your voice. It receives configuration commands or responds through serial port interface. With this module, we can control cars or other electrical devices by voice.
It can store 15 pieces of voice instruction. Those 15 pieces are divided into 3 groups, with 5 in one group. First we should record the voice instructions group by group. After that, we should import one group by serial command before it could recognize the 5 voice instructions within that group. If we need to implement instructions in other groups, we should import the group first. This module is speaker independent. If your friend speaks the voice instruction instead of you, it may not identify the instruction.

Please note that speaker independence requires strictly good MIC. The MIC we supply may be not good enough for it to be speaker-independent.
Features:
Voltage:4.5-5.5V
Current:Less than 40mA
Digital Interface: 5V TTL level UART interface,Recognition accuracy: 99% (under ideal environment)
Analog Interface: 3.5mm mono-channel microphone connector + microphone pin interface
Size: 30mm x 47.5mm

USB to RS232 TTL module:
The USB to RS232 TTL module,based on TTL PC-PL2303 Chip,provides the best and convenient way to connect your RS232 TTL Devices or board to your PC via the USB port.
For more information, please kindly check wiki page.
Package List:
1 x Geeetech Voice Recognition Module
1 x Microphone
1 x USB to RS232 TTL Module
5 x 30cm 1pin Female to Female jumper wire