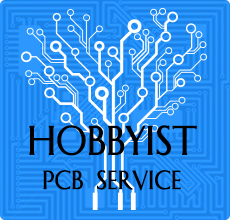 Generic product (Not Original Apple Product).
Best replacement for original charger.
Home charger adapter allows charging at home or in the office via USB cable connection. Simply plug in the USB cable, and plug the adapter into the wall. Compact, lightweight, portable, stylish, easy to store.
Charger: Input: 100V - 240V (U.S. & World Standard).
AC pins: U.S
USB cable: 2-In-1 Features: Hotsysnc & Charging. Connect your iPhone with your PC/Laptop by USB port.
Condition: Brand new
Color: White
Package Included:
1 x Wall Charger Adaptor
1 x USB Data Cable
Compatible with Apple:
Please Note: This is not for iPod shuffle.
iPhone 1st Gen: 16GB / 4GB / 8GB
iPhone 3G 16GB / 8GB
iPhone 3GS 16GB / 32GB
iPhone 4
iPod 3rd Gen. 10GB / 15GB / 20GB / 30GB / 40GB
iPod 4th Gen. 20GB / 20GB (Color Display) / 30GB (Color Display) / 40GB / 40GB (Photo) / 60GB (Color Display) / 60GB (Photo) / U2 Special Edition
iPod Classic 120GB / 160GB / 80GB
iPod Mini 4GB / 6GB
iPod Nano 1st Gen. 1GB / 2GB / 4GB
iPod Nano 2nd Gen. 2GB / 4GB / 8GB
iPod Nano 3rd Gen. 4GB / 8GB
iPod Nano 4th Gen. 16GB / 8GB
iPod Nano 5th Gen. 16GB / 8GB
iPod Touch 1st Gen. 16GB / 32GB / 8GB
iPod Touch 2nd/3rd Gen. 16GB / 32GB / 8GB / 64GB
iPod Touch 4th Gen
iPod Video 30GB / 60GB / 80GB / U2 Special Edition