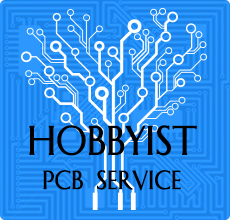 CPU: STMicroelectronics High-density performance line ARM-based 32-bit MCU with 256k Flash,48k RAM (on chip 12Bit A/D,D/A,PWM,CAN,USB,SDIO,FSMC……)
(ARM Cortex-M3 running at up to 72 MHz
Thumb-2 instruction set
72 MHz maximum frequency,1.25 DMIPS/MHz (Dhrystone 2.1)performance at 0 wait state memory access
Single-cycle multiplication and hardware division)
(support 8-bit/16-bit parallel bus interface
IO control mode, TSC2046 touch panel controller onboard directly compatible with ADS7843 on TFT Color LCD module, Support a SD card interface (SPI mode)
Support a ATMEL DataFlash AT45DBxxx series device)
Support 1.5Mbps Low Speed and 12Mbps Full Speed USB, compatible USB 2.0
Support USB-host interface and USB-device interface, support dynamic switch USB-host and USB-device mode
Support USB device Control Transfers, Interrupt Transfers, Bulk Transfers
Support a 2.8" TFT Color LCD module or a 3.2" TFT Color LCD module (Default) , 240*RGB*320 pixels 262k color
128M or 256M NAND FLASH on board, IO control mode, can replacing more by yourself, for example: 1Gb 2Gb 4Gb and so on.
VS1003B MP3 decoder device on board.VS1003 is a single-chip MP3/WMA/MIDI audio decoder and ADPCM encoder. It contains a high-performance, proprietary low-power DSP processor core VS DSP4, working data memory, 5 KiB instruction RAM and 0.5 KiB data RAM for user applications, serial control and input data interfaces,4 general purpose I/O pins, an UART, as well as a high-quality variable-sample-rate mono ADC and stereo DAC, followed by an earphone amplifier and a common buffer.
USB host interface, driver IC is CH376.CH376 is file manage and control IC. Application for MCU read USB disk or SD Card file system.CH376 support USB device andUSB host mode, integration USB communications protocol firmware, integration Mass-Storage device protocol firmware, integration FAT12 FAT16 FAT32 file manage system, support any USB Storage device (include U disk, USB hard disk, SD Card……)
A MicroChip ENC28J60 10Mbit Ethernet controller IC , IEEE 802.3 compatible Ethernet controller,Integrated MAC and 10BASE-T PHY ,Supports one 10BASE-T port with automatic polarity detection and correction,Supports Full and Half-Duplex modes,on-board RJ45 connector with build in Ethernet transformer and two status LEDs easy interface to any microcontroller via SPI.
One USB device interface (STM32F103VCT6 inside)
One CAN communications interface, driver IC is SN65VHD230
One RS485 communications interface,driver IC is SP3485
Two RS232 interface
One SD Card interface (SPI conterll mode)
One I2C interface (connect 24LC02 EEPROM)
One SPI interface (connect AT45DB161D data flash)
One way ADC adjust input
Two way ADC socket input
One way DAC socket output
One beep,four programmable user LED, one power show LED, one USB show LED, three programmable user key, a five direction jockey, one RESET key
Support 5V Power Supply and USB Power Supply input
All IO port all the leads, user-friendly expansion of functionality, secondary development
Dimensions: 15cm x 11cm