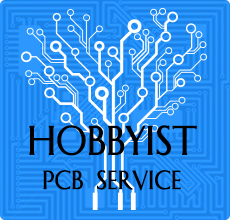 This board is the brains behind the Generation 3 Electronics. The heart is a Sanguino which is an Arduino-compatible board that is powered by an ATMEGA1284P chip. It has connectors to hook up all the various peripherals that you'll need to drive a RepRap machine. It has headers for three stepper drivers, as well as 4 RJ45 connectors for Extruder Controller Boards. Not only that, but it has an SD card and a connector to hook it up to an ATX power supply.
Features:
I2C headers for simple hookup of external peripherals.
On/Off switch for instant-kill and simple control of the entire system.
Onboard ATMEGA1284P - 64K flash space, 4k ram, 32 I/O pins, Arduino compatible.
Built-in SD card socket for printing from file and buffering large print jobs.
RS485 connection for noise-free communications with extruder / toolhead controllers.
ATX power connector for power. It can also turn the power supply on and off.
3 x Stepper driver connectors with min/max inputs.
Headers to allow existing Sanguinos to plug straight in.
For more information,please check out WIKI Page
Documents:
Reprap Motherboard V1.2sch.pdf