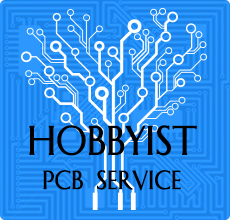 Sometimes the Raspberry Pi seems too big for us if we don't have much room for it. At this time, we may desire for a smaller Pi. The Raspberry Pi compute module is a small compact module which has the same key ingredients and performance as a regular Pi. It's so slim that can fit into a DDR2 memory slot. The compute module contains the BCM2835 processor and 512Mbyte of RAM as well as a 4Gbyte eMMC Flash device. This module is designed for people who want to create their own PCB.
The compute module IO board is a board produced for the compute module. The board provides the power to the module, the HDMI and USB connectors to make up an entire system. You can program the module's Flash memory; access the interfaces via the board.
So if you are going to create your own PCB, this kit must be your best choice.
Feature:
• Full flexibility of the BCM2835 SoC
• many more GPIOs and interfaces are available as compared to the Raspberry Pi
• 32 bits
• Flexible & Rapid Prototype Development
• Aimed at business and industrial users
• Large Range of GPIOs & Interfaces,
• On board 4GB eMMC Flash memory
Specification:
• BCM2835 processor and 512Mbyte of RAM
• 67.6x30mm board
• 4GB of eMMC Flash
• micro USB connector type B
• 2 x CSI ports for camera boards
• 2 x DSI ports for display boards
• standard DDR2 SODIMM connector
• Full size HDMI port
• Micro USB power connector
Includes:
• 1x Raspberry Pi Compute Module IO Board
• 1x Raspberry Pi Compute Module
• 1x Raspberry Pi Display Adapter
• 1x Raspberry Pi Camera Adapter
• 1x 5V Micro USB Power Supply
• 1x Micro USB Data Cable
• 3 x Power Supply Plug Adaptor for AUS, USA and EU respectively
Resource:
For more information, please kindly check our wiki page.