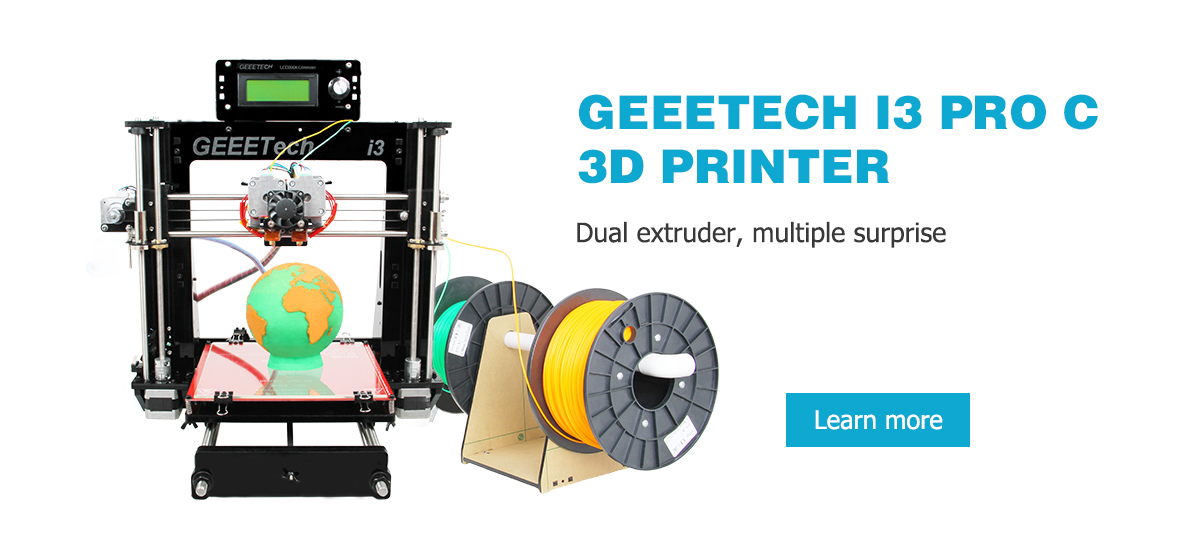 The Geeetech I3 pro C is a dual extruder 3D printer with laser-cut acrylic frame. To maintain the garage-built feel and the handmade charms, Geeetech I3 pro C is also a build-it-yourself kit, which provide you an unforgettable step-by-step learning experience of 3D printer.
Geeetech I3 pro C support 5 types of filament: ABS, PLA, Wood-Polymer, Nylon and flexible PLA. Now, with the dual-extruder, you can print a single two-color object, or you can print two objects in one print job, each made from a different color. You can also print one single-color object, as with other single-extruder 3D printers. Or you can use one extruder for infill or support. The 2 extruder motors push filament through 2 head separately, so mixing colors printing is not applicable for the moment.
As a consumer-level 3D printer, this dual-extruder i3 printer totally deserves your choice.
Features:
1.Multiple filaments compatible: ABS/PLA/Flexible/PLA/Nylon/Wood-Polymer, making 3D printing creativity more flexible.
2.Dual extruder, multiple filament compatible, multiple ways of printing expression.
3.New GT2560 control system, a perfect combination of Mega2560+Ramps1.4.
4.Further simplified structure means fast assembly and easy adjustment, which saves you both time and energy
5.Enhanced stability and reliability: 8- mm-thick acrylic plates and all metal carriages ensures more stable printing.
6.Paired with LCD 2004 panel & SD card reader ,support stand-alone printing.
Firmware
Note that the firmware is pre-installed, if you need to do modifications, please download firmware here.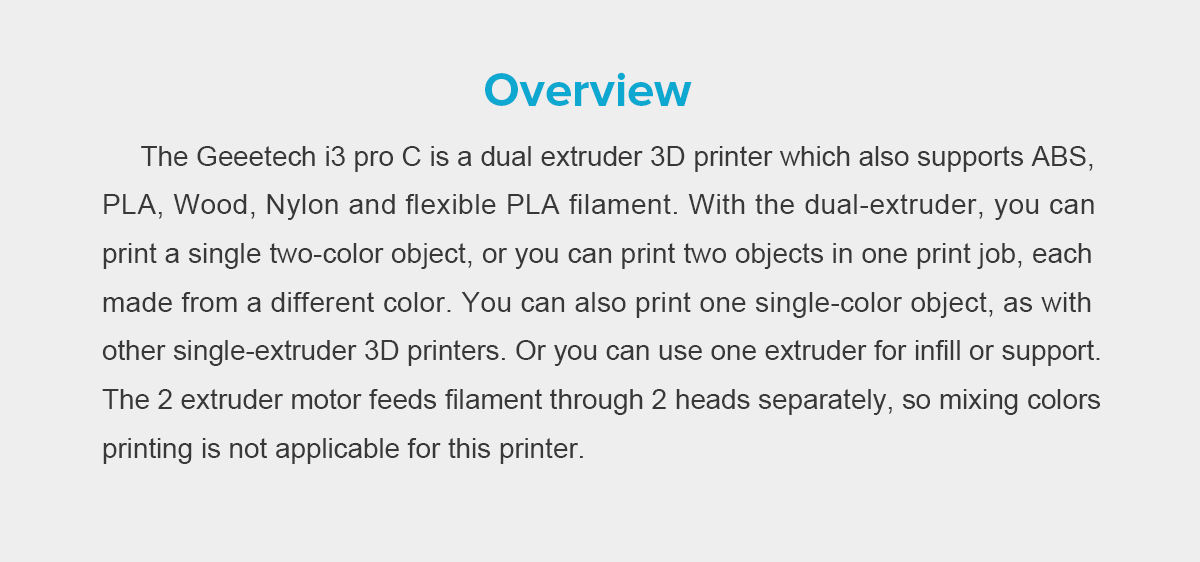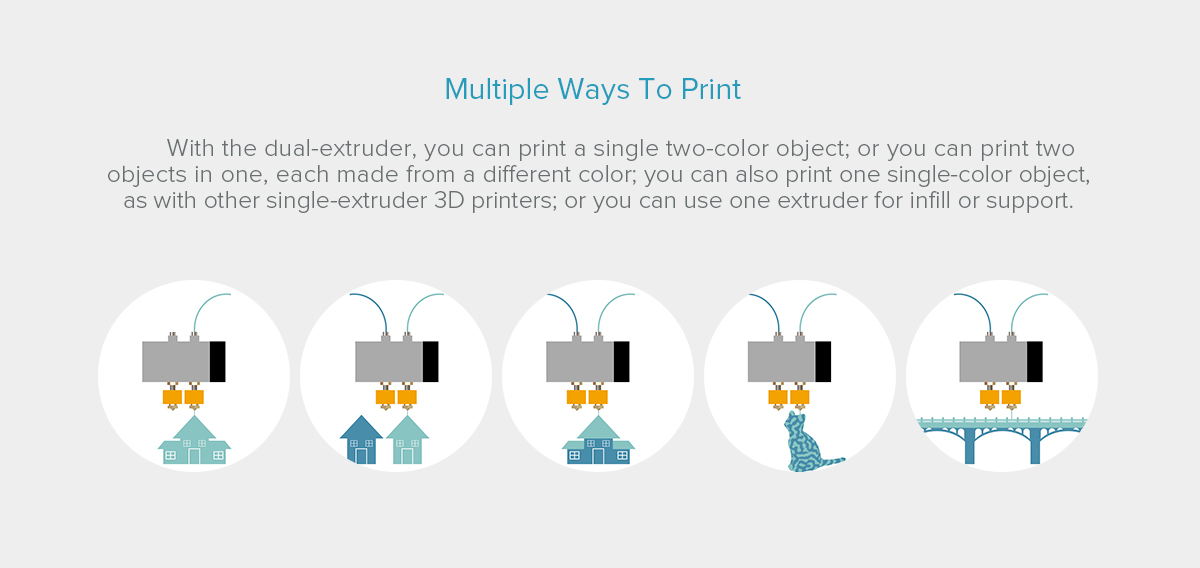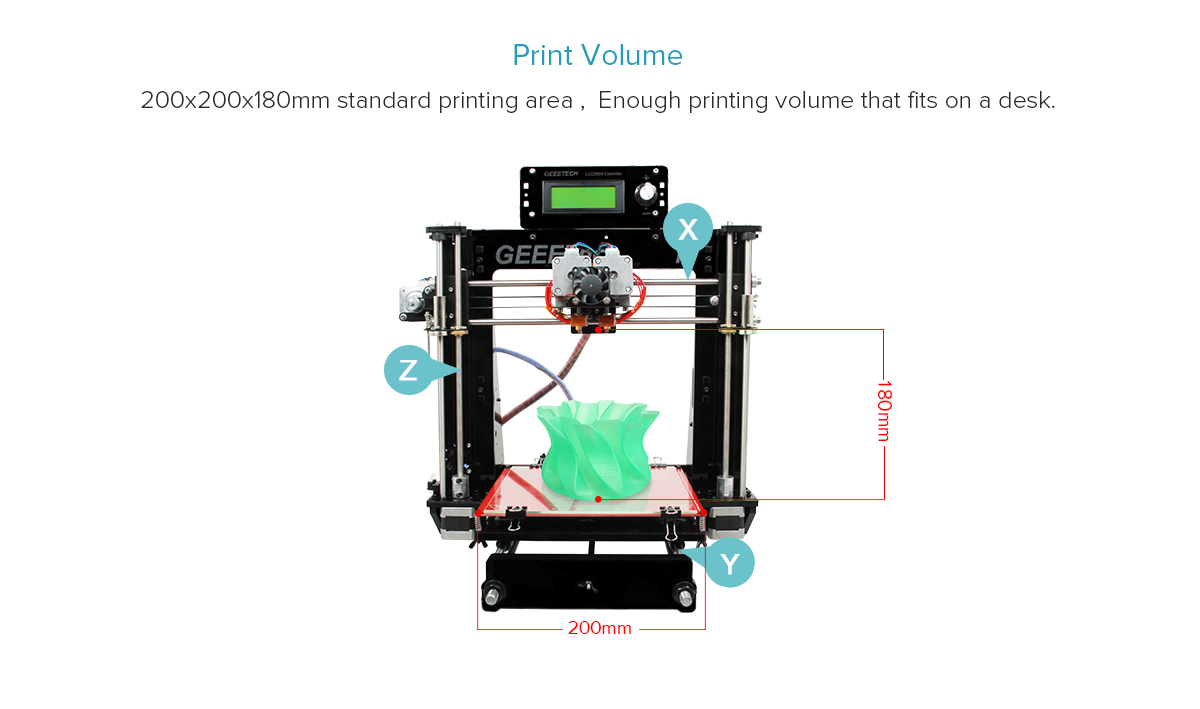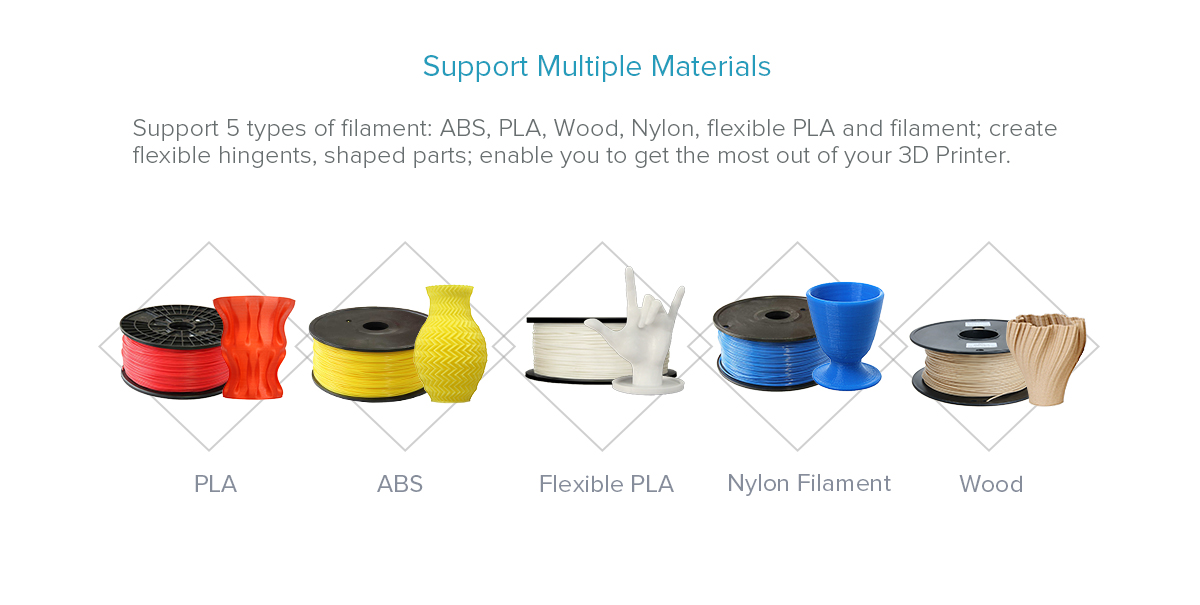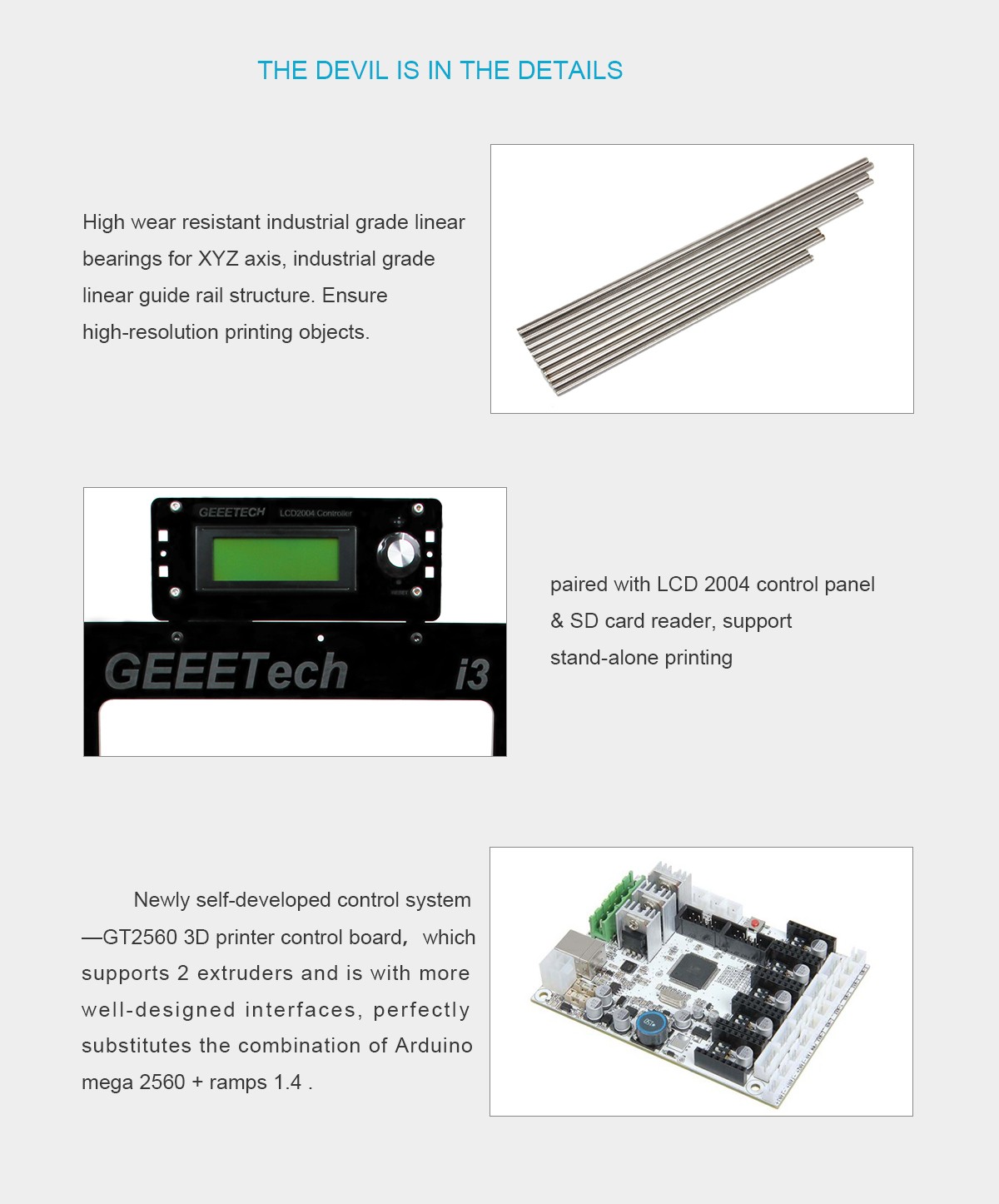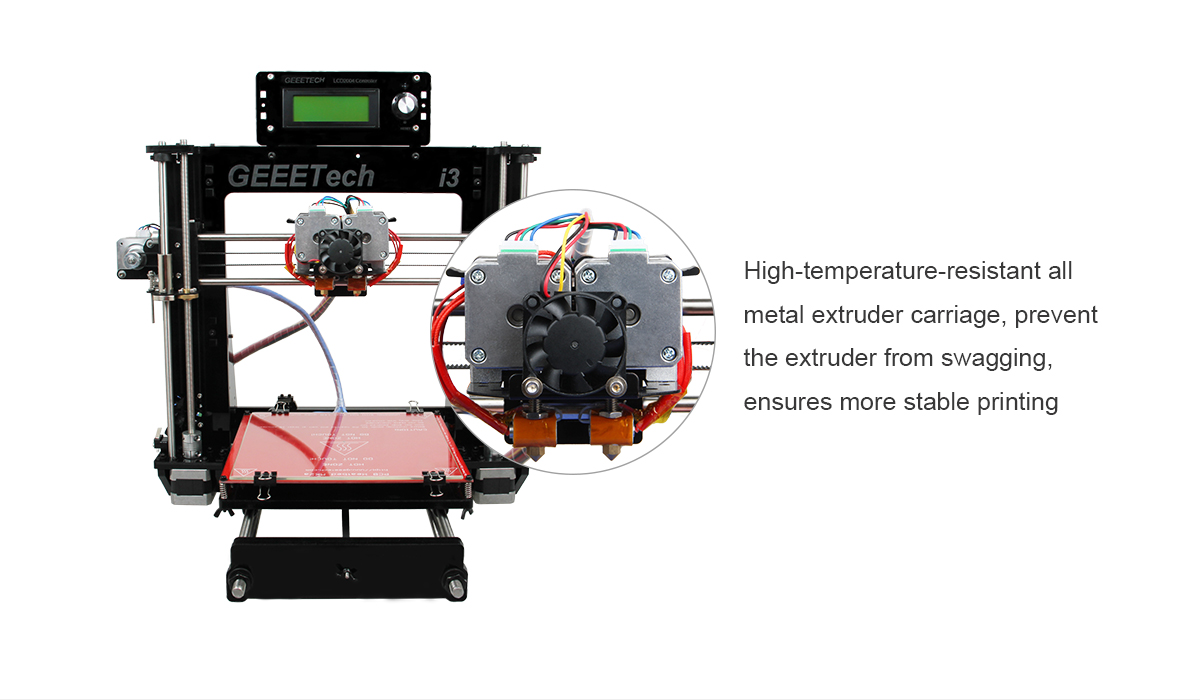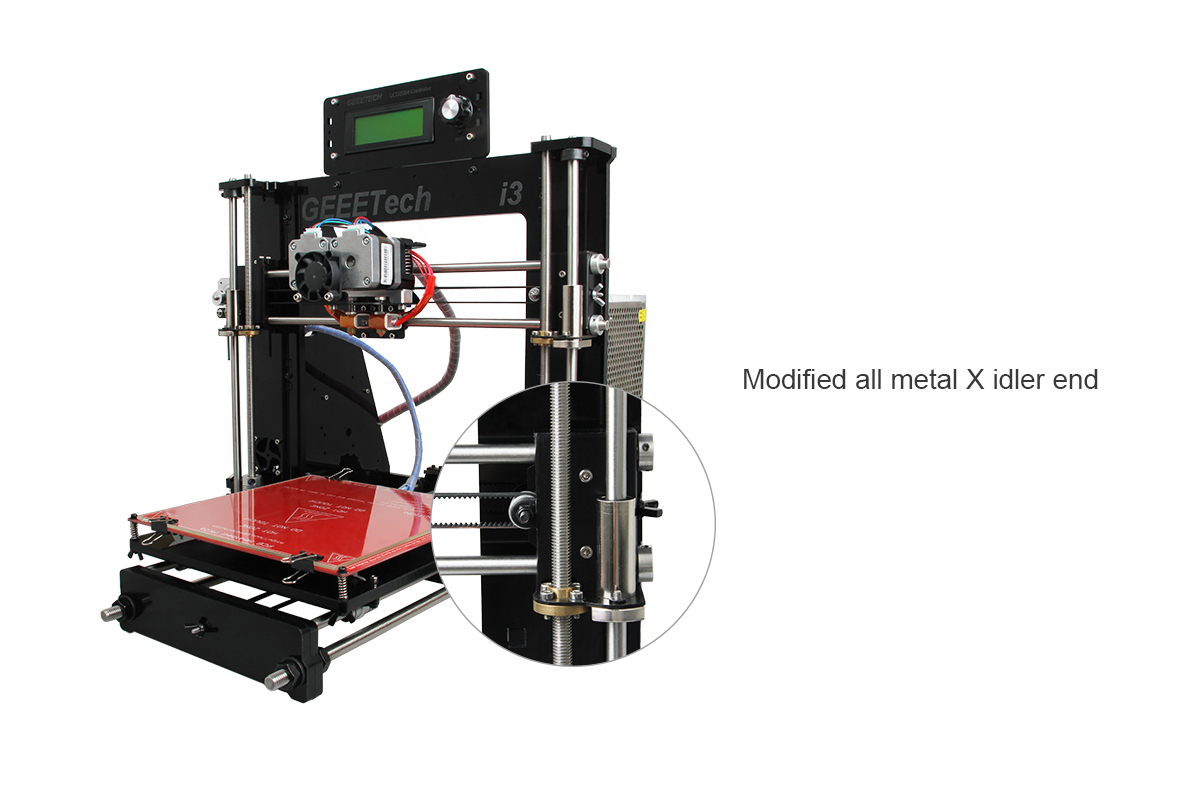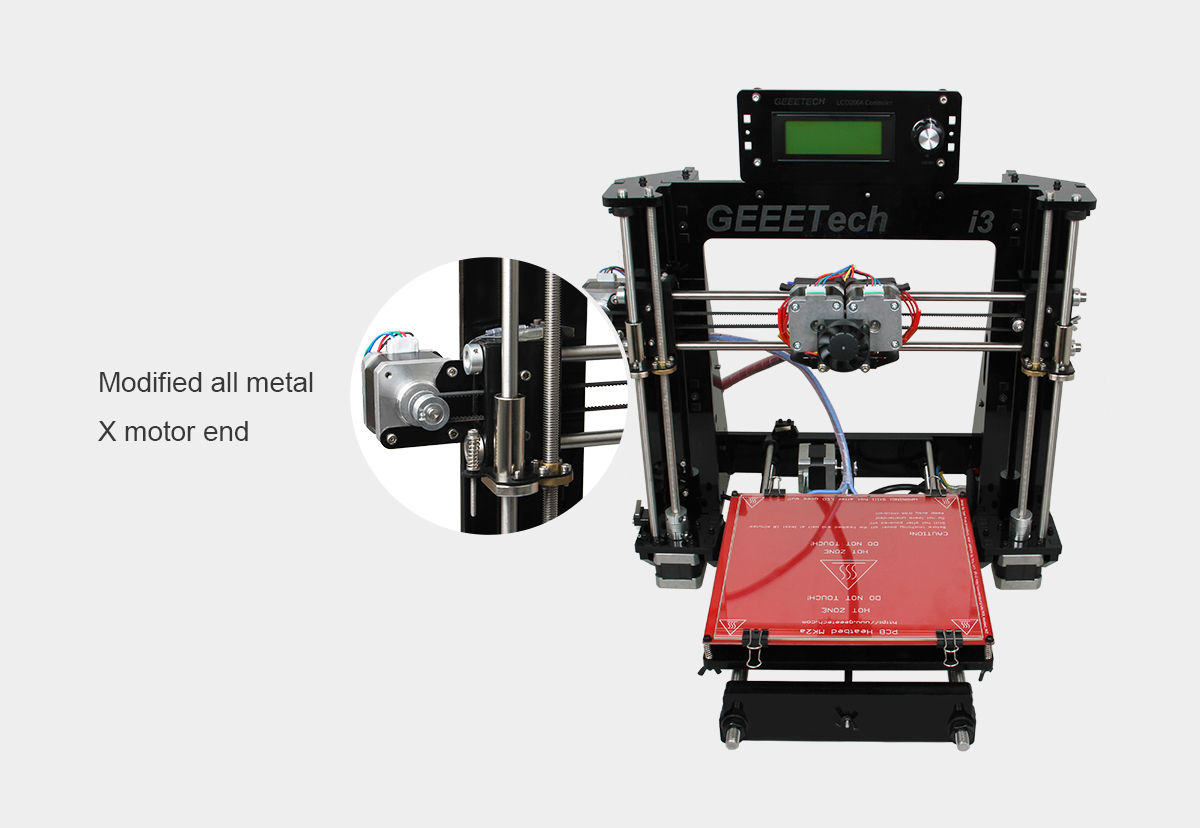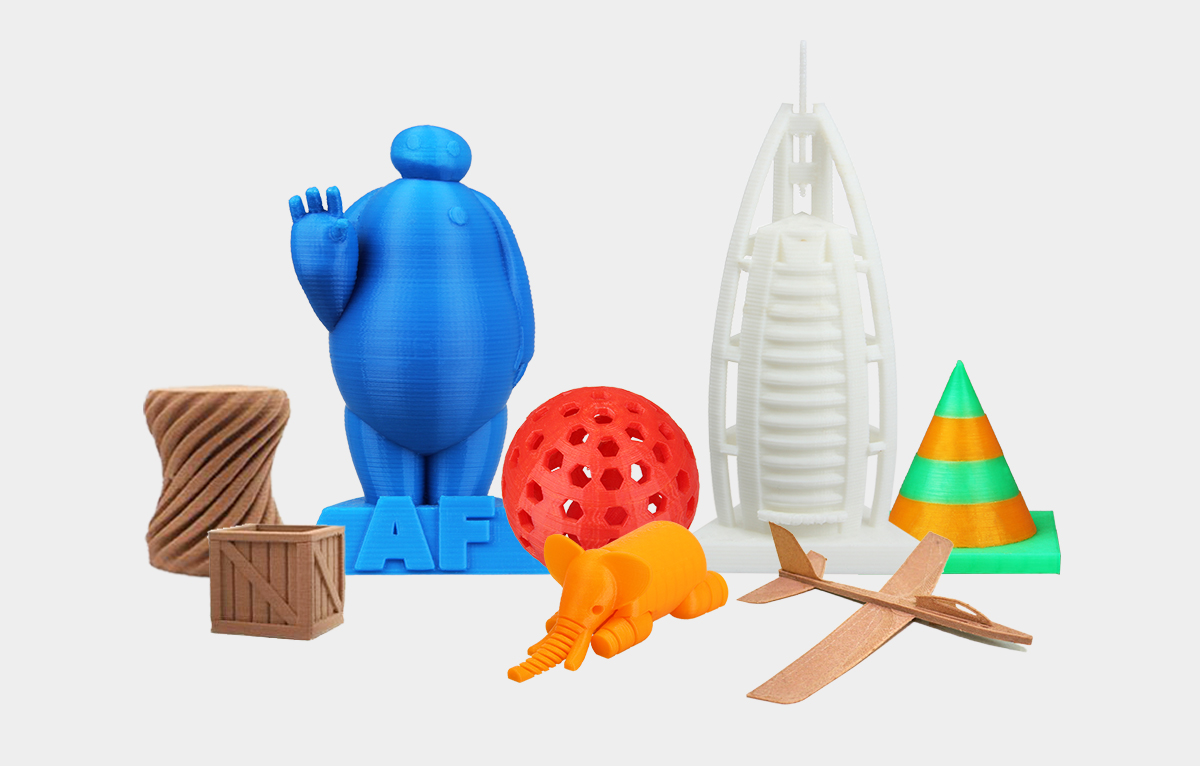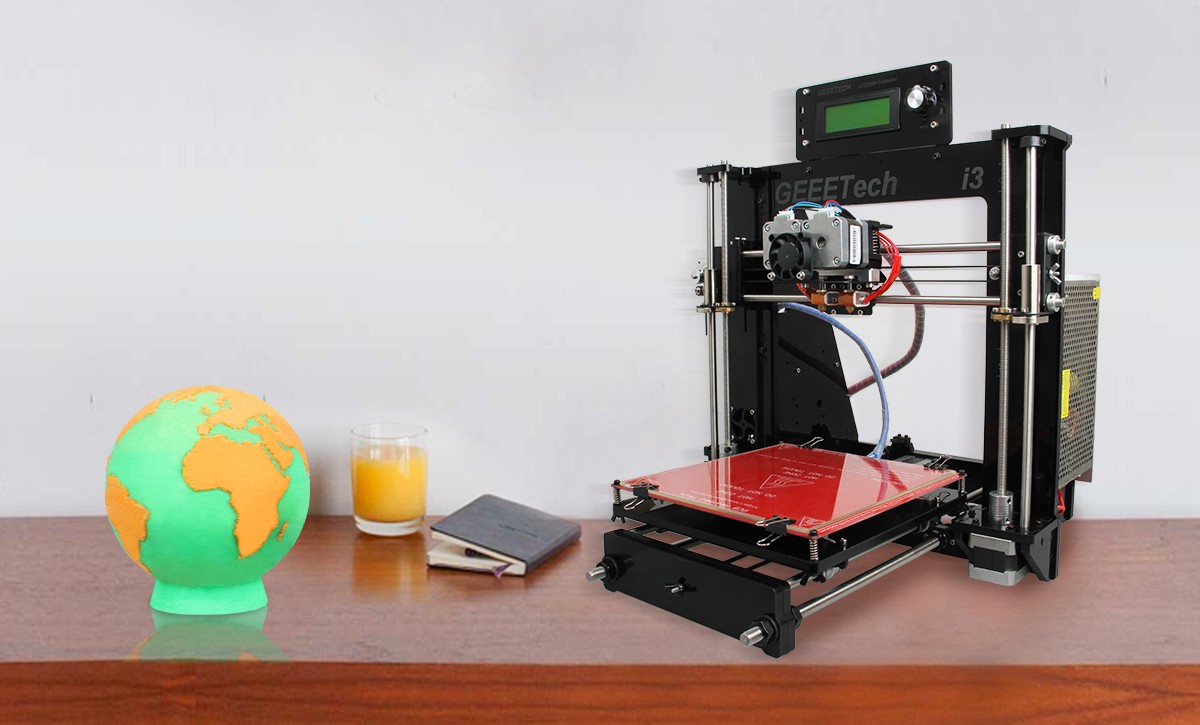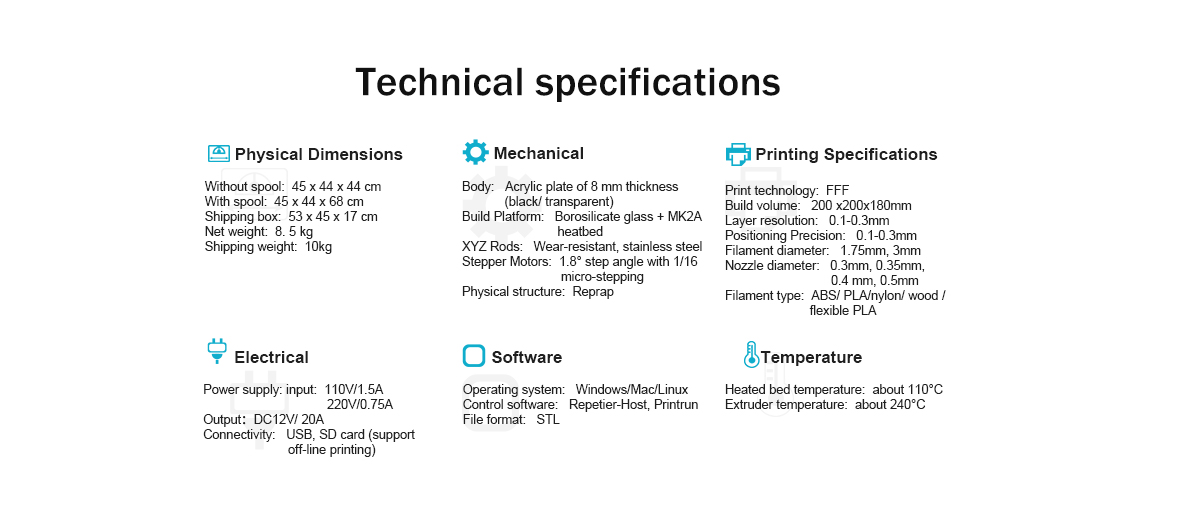 Printing specifications:
Print technology: Fused Filament Fabrication (FFF).
Build volume: 200 x200x180mm
Layer resolution: 0.1-0.3mm
Positioning Precision: 0.1-0.3mm
Filament diameter: 1.75mm, 3mm
Nozzle diameter: 0.3mm, 0.35mm, 0.4 mm, 0.5mm
Extruder: 2
Filament type: ABS/ PLA/Wood-Polymer/Nylon/Flexible PLA
Software:
Operating system: Windows/Mac/Linux
Control software:Easy Print, Repetier-Host, Printrun
File format: .STL, G-code
Temperature:
Max heated bed temperature: about 110°C
Max extruder temperature: about 240°C
Electrical:
Power supply:
Input: 115V/2.2A or 230V/1.1A
Output:DC12V/20A
Connectivity: USB, SD card (support off-line printing)
Mechanical:
Body: Acrylic plate of 8 mm thickness (black/ transparent)
Build Platform: Borosilicate glass + MK2A heatbed
XYZ Rods: Wear-resistant, stainless steel
Stepper Motors: 1.8° step angle with 1/16 micro-stepping
Physical Dimensions & Weight
Dimensions: 45 x 44 x 44 cm
Shipping box: 53 x 46 x 18 cm
Net weight: 9 kg
shipping weight:10.5KG