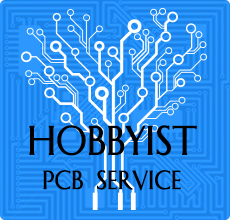 Printrboard, a development board, originally based on sanguinololu, is one of the lasted versions of control board for 3D printer. Compared with sanguinololu, what makes Printrboard special is the on-chip USB, removing the need for the FTDI UART (USB-to-serial) IC. On-chip USB means dramatically faster firmware upload times and communication. What's more, the Printrboard is equipped with a micro SD slot, which means you can paste the print file to the SD card to implement off-line printing. Printrboard is highly integrated, all our Printrboard has been tested rigorously and preassembled before shipping, including the four integrated Allegro A4982 Stepper Drivers (no Pololus needed), which is on the one hand a good thing for a lay man of electronics, but on another hand, it will be difficult for them to repair by themselves if there is some damage. On the whole, the Printrboard is of high capacity-price ratio and friendly to use.
Note: the bayonet sockets of ATX-4 on this new version is inwards.
Features:
1. 4 Non-replacement integrated Allegro A4982 Stepper Drivers.
2. 2 channel high current (30A) device interface for heaters
3. Controllable fan
4. Four endstop connectors supplied 5V. Includes X, Y, Z, and fourth endstop called E-Stop to be used as an emergency stop, or extruder stop (to be added in firmware).
5. 2 thermistor connectivity
6. Power supply (12-20V 120W minimum)
7. Integrated USB interface and on-board SD card slot
8. Expansion headers supporting I2C, SPI, UART, and ADC pins.
9. Support one extruder only
10. Highly integrated and high capacity-price ratio.
For more information about this item, please click wiki Page
Video : Review of GeTech PrintrBoard from Paul Estep