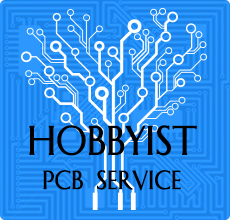 The Mini210S development board is a powerful Cortex-A8 board offering a Comprehensive solution integrating both hardware and software. It uses Samsung's S5PV210 microprocessor whose maximum frequency is up to 1GHz.
The S5PV210 integrates the PowerVR SGX540 graphic engine, supports 3D and can drive video playing on screens up to 1080P. The Mini210S inherits all the features and benefits of our popular Mini2440 and Mini6410 excelling in quality and easy to use with low cost.
It is equipped with a 7" LCD, 512M DDR2, 1G SLC NAND Flash, SD WiFi, D type WM8960 audio which supports 8Ω 1W speakers. In addition it has a miniHDMI output, USB2.0 camera and 8x8 matrix keyboard. It also supports power idle mode. These features make it easily and widely used in MID development, Android notepads, auto electronic devices, industrial applications, GPS systems and multimedia systems. It is very easy and convenient for users to refresh the system with various OS via a TF card with our specially developed Superboot
System
CPU: 1 GHz Samsung S5PV210 with PowerVR SGX540 graphics engine (smooth 2D/3D, up to 1080p @ 30 fps decoding and encoding)
RAM: 512 MB DDR2 RAM, 32-bit bus
Flash: 1G SLC NAND Flash
EEPROM: 256 Byte (I2C)
Ext. Memory: microSD card slot
RTC: Real-Time Clock with battery
Video & Audio
LCD Interface: 41-pin (1.0 mm) connector for FriendlyARM Displays (three sizes available; see below)
Monitor: mini-HDMI (type C)
Camera: 2x 20-pin (2.0 mm) CMOS Camera interface, supports two camera modules
Audio Output: 3.5 mm stereo jack, connector for a speaker (Class D Amp)
Audio Input: Condenser microphone
Network
Ethernet: RJ45 10/100M (DM9000)
Multi-IO
Serial Ports: 1x DB9 connector (RS232), total: 4x serial port connectors
USB: 1x USB-A Host 2.0, 1x mini-USB Slave/OTG 2.0
Beeper: PWM buzzer
User Inputs: 4x push buttons and 1x A/D pot
User Outputs: 4x LEDs
Mobile Industry Processor Interface (MIPI): 24-pin (2.0 mm) header
SDIO Interface: 20-pin (2.0 mm) header, supports SD WiFi module, contains 1x SPI and 2x I2C
8×8 Keypad Interface: 20-pin (2.0 mm) header
GPIO Interface: 10-pin (2.0 mm) header, contains ADC, I2C, I2C, SPI, PWM, IO...
Debug: 10-pin JTAG (2.0 mm)
Mechanical
Dimensions: 110 × 110 mm
Temperature: 0°C to 70°C
Power: Regulated 5V (DC-Plug)
Weight: 98g
The board ships with Linux 2.6.28 BSP, WinCE BSP, and Android 2.3 source code, as well as an Android 4.0 test demo.
Android
Bootloader
Version: Superboot-210
Function: Supports boot and system update by microSD/TF-card (Superboot)
Linux kernel
Version: Linux-2.6.35
Compile: arm-linux-gcc-4.5.1-v6-vfp
Android system
Android 2.3 (source code)
Android 4.0 (test demo)
Device Driver
TFT LCD/Touchscreen, HDMI, Audio Out, MMC/SD card, Net, Serial port, Watchdog, RTC, Keyboard
WiFi, USB Host/Device, FIMC/JPEG/MFC/3D/2D, Camera, 3G driver
File System support
Ubi filesystem, yaffs, ext2/3
Function use examples
Ethernet, Support DHCP, Audio in/out, SD WiFi support, HDMI support
CMOS Camera support, 3G support (WCDMA, CDMA2000)
USB Disk support, USB Bluetooth support, Switch horizontal and vertical screen
Dynamic Wallpapers
Linux
Bootloader
Version: Superboot-210
Function: Support boot and system update via microSD/TF-card (Superboot)
Linux kernel
Verison: Linux-2.6.35
Compile: arm-linux-gcc-4.5.1-v6-vfp
Device Driver
TFT LCD/Touchscreen, HDMI, Audio Out, MMC/SD card, Net, Serial port, Watchdog, RTC, Keyboard
WiFi, USB Host/Device, FIMC/JPEG/MFC/3D/2D, Camera, 3G driver
File System support
Ubi filesystem, yaffs, ext2/3
Graphics system
Qtopia-2.2.0/Qt-4.4.3/Qt-4.7
WinCE 6.0
Bootloader
Version: Stepldr and EBOOT (source code provided)
Function: Supports download and system update via SD and USB-Quickboot
WinCE NK
Version: WinCE 6.0 R3
Function: HIVE register support, BINFS support, SLEEP
Device Drivers
TFT LCD/Touchscreen (supports 3.5", 4.3", 7.0", 8.0", 10.4" LCD)
CMOS camera, user key driver, PWM driver, RTC driver, DM9000 driver
SD card support, touch screen support, audio in/out
Serial driver, media support (JPEG, FIMC, MFC, 2D/3D, TVENC,TVSCALER)
WiFi, GPS, GPRS, Camera
USB Bluetooth, USB WiFi, USB mouse, USB key, IE6 explorerD
Documents:
Click here to download usermanual