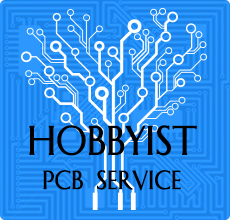 In virtue of the integrated control board which is based on ATmega's AVR processor, Rumba is the core of a 3D printer, carver, laser cutter and other CNC.The integrated design makes it easy to install and debug. Compared with other 3D Printer control board, Rumba has one more motor driver and less plug-in part so that it can improve the connectivity and stability of printing.
Specifications:
1 the same CPU with that of Arduino MEGA as main control chip, laced with the high-performance USB chip- Atmega2560, it is compatible with all relevant firmware of RAMPS.
2 Five interfaces as input for temperature sensor.
3 All pins being broken out for more extended development..
4 With expanding interface, it can connect the LCD display and the development board.
5 Servo's expanding interface makes it easier to add the automatic leveling.
6 Supporting 6 pieces of 16 micro stepping drivers of A4988。
7 PWM DC output( heating pipe ,fan), six channels of output( 1 channel of high current, 3 channels of medium current and 2 channels of low current). Use low on-resistance MOS Varactor as driver and can LED tests each output.
8 Power-supply: power input range from12v-35v, dual power supply to avoid collision; hot bed connects 11A, 12V, other sections connect 5A, 12V. a 12V cooler to reduce the high temperature from the high current of Mega controller.
9 Adopt the popular control board firmware-Marlin, which has good stability, usability and function.
NB: Rumba can not be used to controll the 3D printer alone, it must work with A4988 driver board.
Package list
1 x Geeetech Rumba
1 x USB cable for Rumba
6 x Heatsink
3 x sticker
For more information , please kindly refer to
wiki page