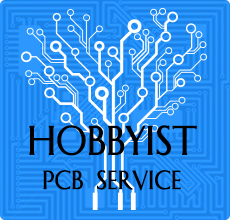 Note please:
1. This product is currently only in stock in our UK,BEL AU warehouse. For customers from the above areas, your printer will be shipped from oversea warehouse directly. If it is out of stock, your printer will be shipped from China.there will have remote charges if shipping address is remote.
2. please choose express delivery shipping method for this product.
* Please contact our sales if you have more enquiries: sales@geeetech.com
This Prusa I3 A pro 3D printer is streamlined and optimized based on the previous Geeetech Prusa Aluminum I3 3D printer. This Prusa I3 A pro has the following features.
3-in-1 3D printer control box
As you can see, the most obvious modification is that we add a 3-in-1 3D printer control box for this Prusa I3 A pro which gathers the motherboard, power supply and LCD Cpanel in one box, saving the space taken by the printer and bringing you a neat and organized desktop, most importantly, the power supply is installed inside the control box now, which is not only for protecting the power supply, but also for eliminating unnecessary dangers, protecting your family and your pets.
Higher transmission accuracy of Z-axis
Z-axis adopts high-precision lead screw which is able to convert rotary motion to linear motion. The lead screw features high accuracy, reversibility and high efficiency. It can achieve accurate micro-feeding to ensure printing precision, and high-speed feeding to ensure fast printing speed.
Easy assembly, easy debugging
High precision machined parts and well-designed mounting holes make the installation process simple and fast. The control box is already assembled by us, what you need to install is only the body, which saves a lot of time for you. The detailed assembly manual makes your DIY assembly easy and time-saving. Detailed instructions provide you with convenient debugging guidance.
Reserved design for upgrading
In consideration of your need to upgrade the extruder in the future, we use reserved design on this printer and you can upgrade any part. This kind of design provides you with more choices of revamping this printer and more ways to use it.
Visible parts, convenient for trouble shooting
Compared with the box-type printer, Prusa I3 3D printer DIY kit is more suitable for starters. All the parts are visible, and you can easy access to those parts. It is very convenient for for trouble shooting when you are using the printer.
For more information, please visit wiki.
*please choose express delivery shipping method for this product.
Printing specifications:
Print technology: FFF/FDM
Build volume: 200 x200x190mm
Printing resolution: 0.1-0.3mm
Filament diameter: 1.75mm
Nozzle diameter: 0.4mm
Filament type: ABS/ PLA/Flexible PLA/Wood-polymer
Software:
Operating system: Windows/Mac/Linux
Control software: Easy Print,Repetier-Host, Printrun
File format: .STL , G-code
Temperature:
Max heated bed temperature: about 110°C
Max extruder temperature: about 240°C
Electrical:
Power supply:
Input: 115V or 230V
Output:DC12V/20A
Control board: GT2560
LCD: LCD12864
Connectivity: USB, SD card (support stand-alone printing)
Mechanical:
Body: Aluminum plate of 6 mm thickness
Build Platform: aluminum plate + heated bed
XYZ Rods: Wear-resistant, stainless steel, lead screw for Z axis
Stepper Motors: 1.8° step angle with 1/16 micro-stepping
Physical structure: Reprap
Physical dimensions:
Machine size: 450x380x435mm
Shipping box: 520 x 420 x 230 mm
Machine Net weight : 9.5 kg
Shipping weight: 11.5kg