Notes:
Only available in EU warehouse now.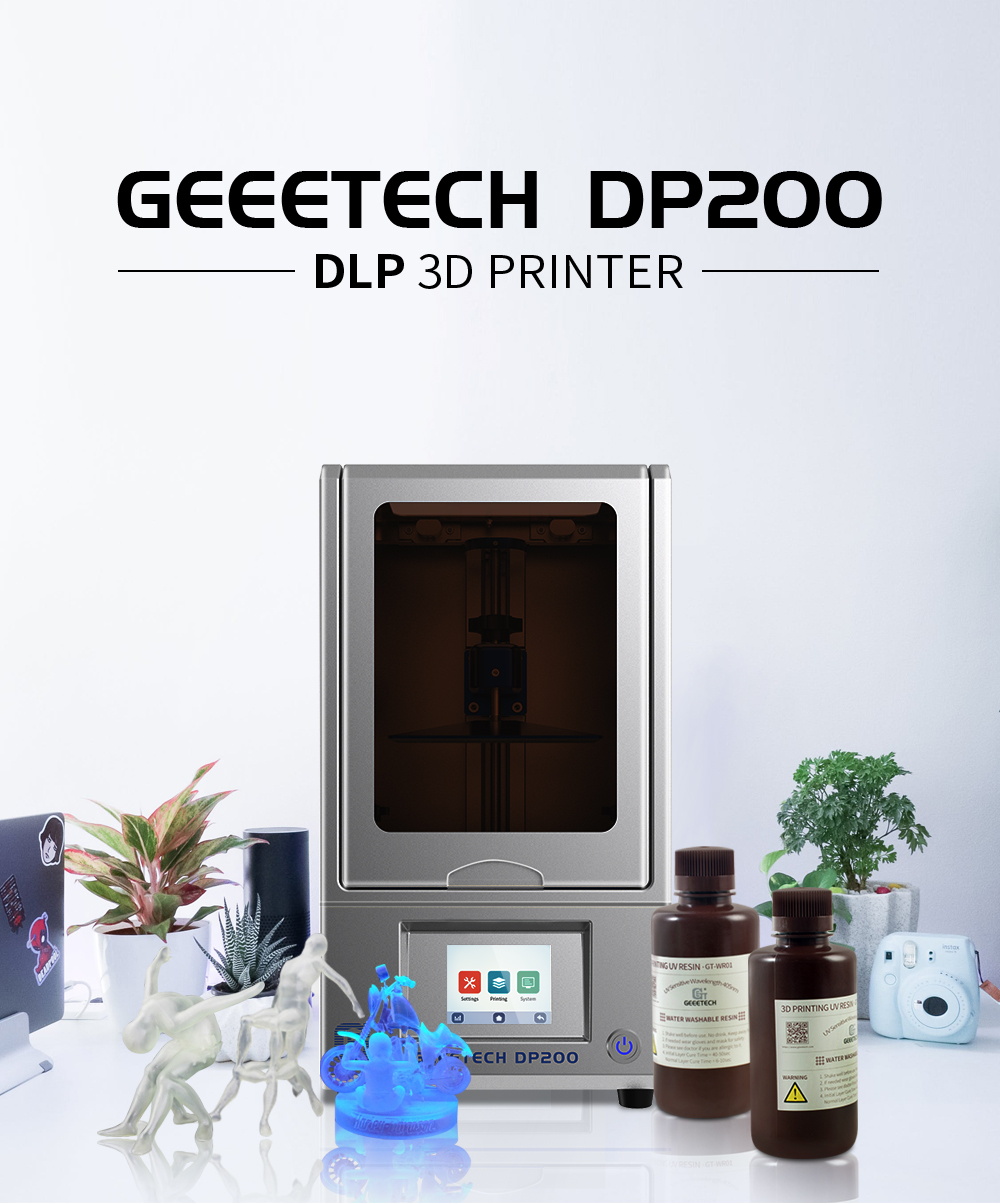 Geeetech DP200 DLP 3D Printer is a cost-effective LCD light curing 3D printer with 2G RAM and 8G storage spaces, Get high quality print models at low prices. LCD light-curing printing technology is more accurate, simpler in structure and faster in printing speed. DP200 comes with a slicing function, support for printing by device side and web side, also has model preview, editing, zooming function, with its build volume as 115*65*150mm3, in order to fully meet the needs of customers. Not only that, but also has the function of pausing printing, which is more user-friendly and more convenient.
Main Features:
1. Built-in slice: Supports and direct reading of the STL file. It can directly print the model by clicking the quick slicing button.
2. Print pause: The unique print pause function makes it easy to check the print at any time during the printing process, and hence makes your printing process timesaving and efficient.
3. Easy leveling: No more leveling trouble, just do the leveling once and no need to level again.
4. Touch screen: 3.2 -Inch Full-color Touch Screen, quickly select the file, the operation is simpler and more intuitive.
5. Web side cross-platform operation: Monitor status of printing and control printing by wireless remote, WIFI automatic matching, easy to connect.
6. One button to complete base support: Support at the bottom to ensure print success rate.
Notes: 2k screen warranty for 3 months, release film is not under warranty
Please download document here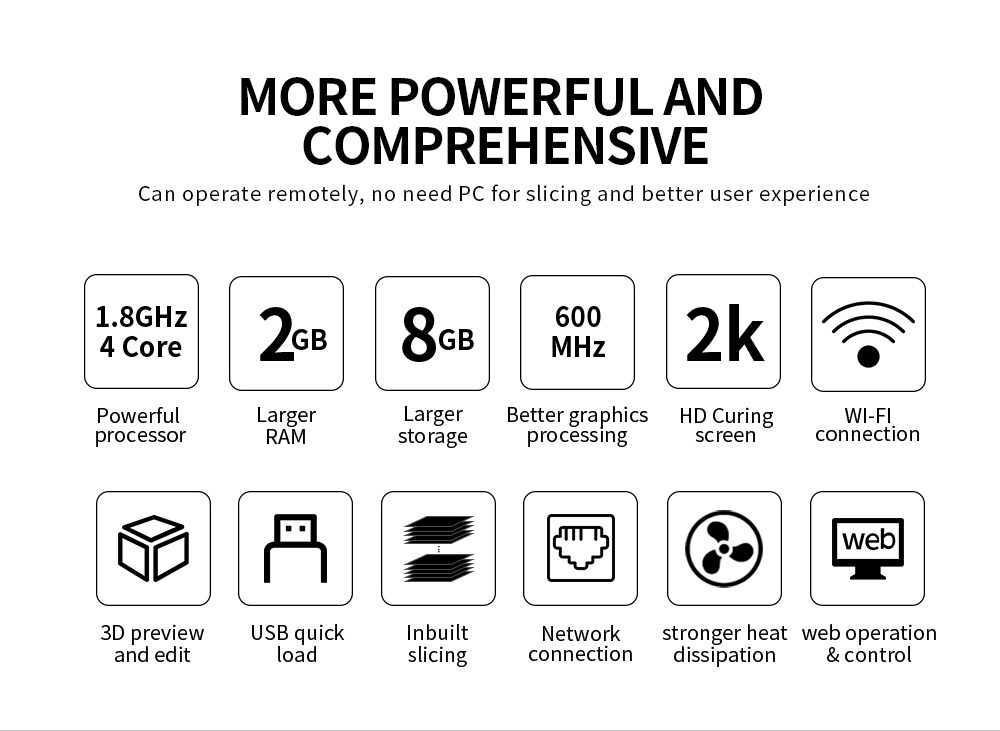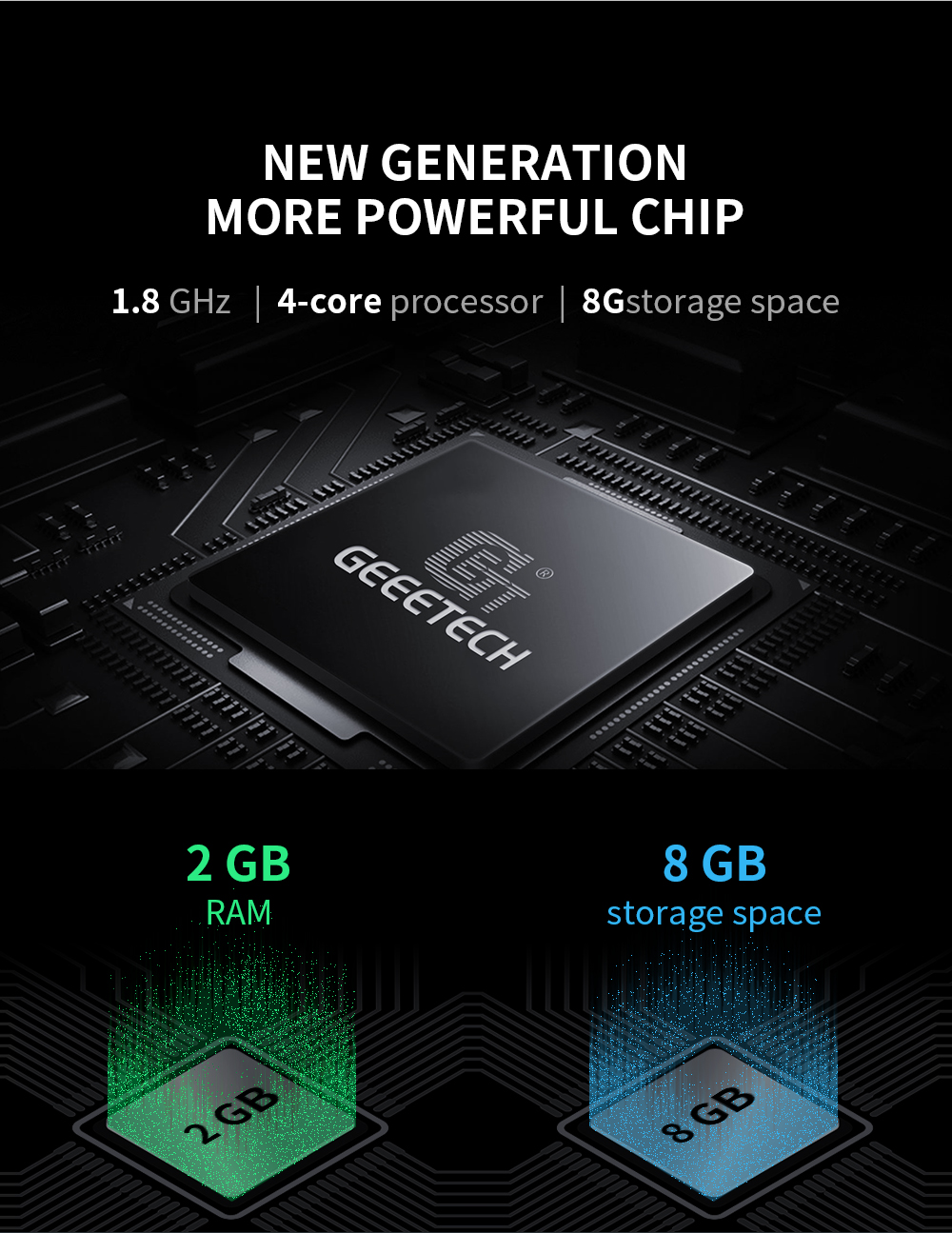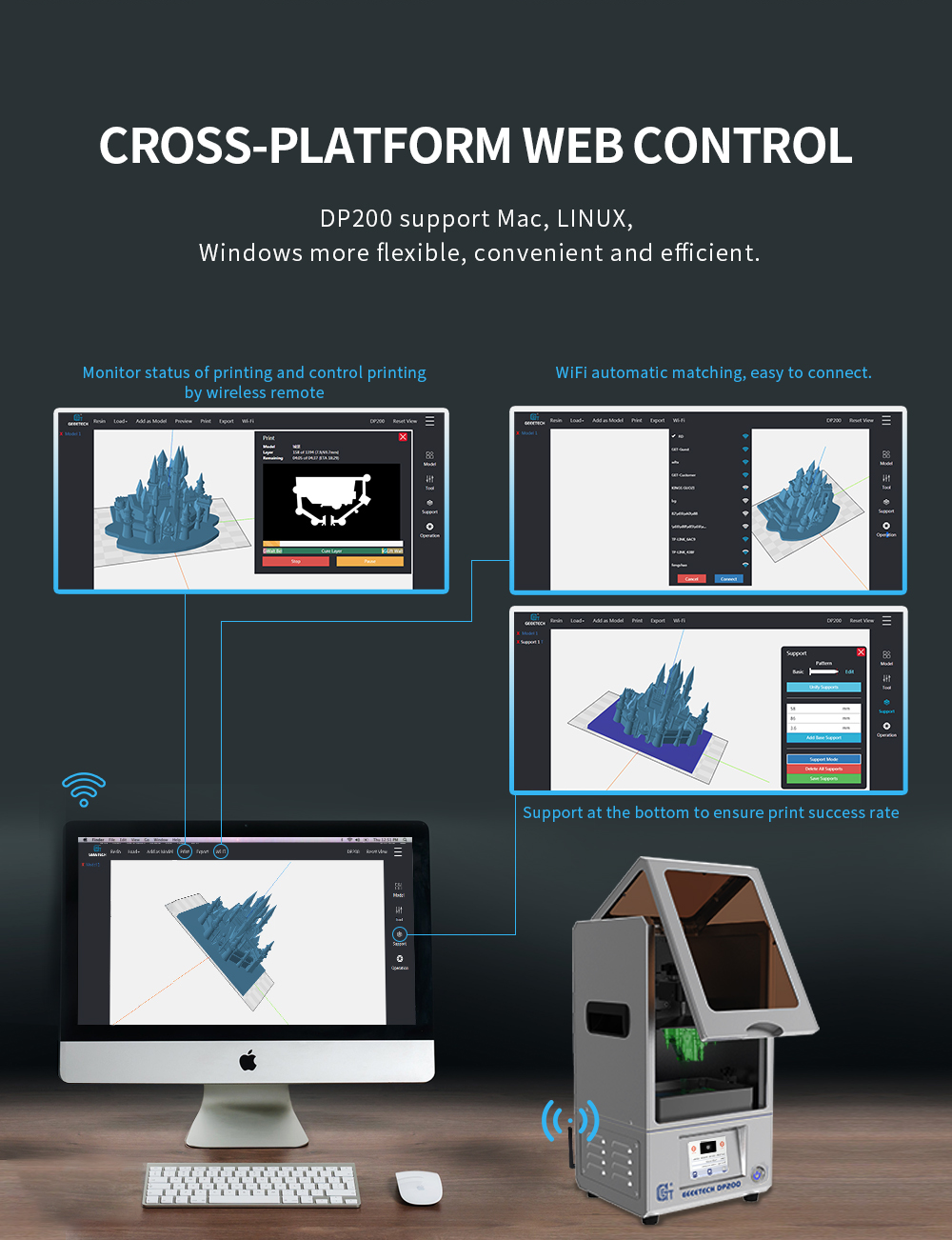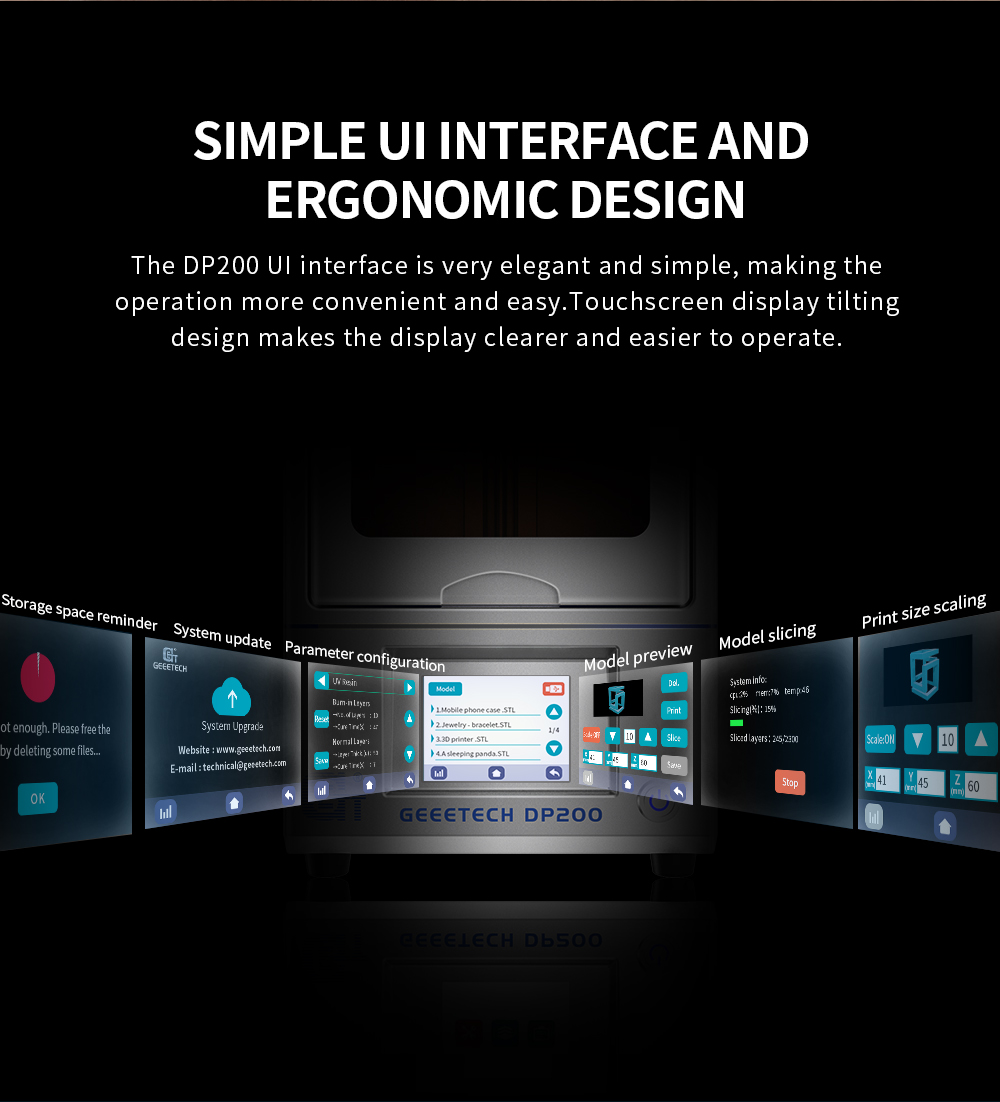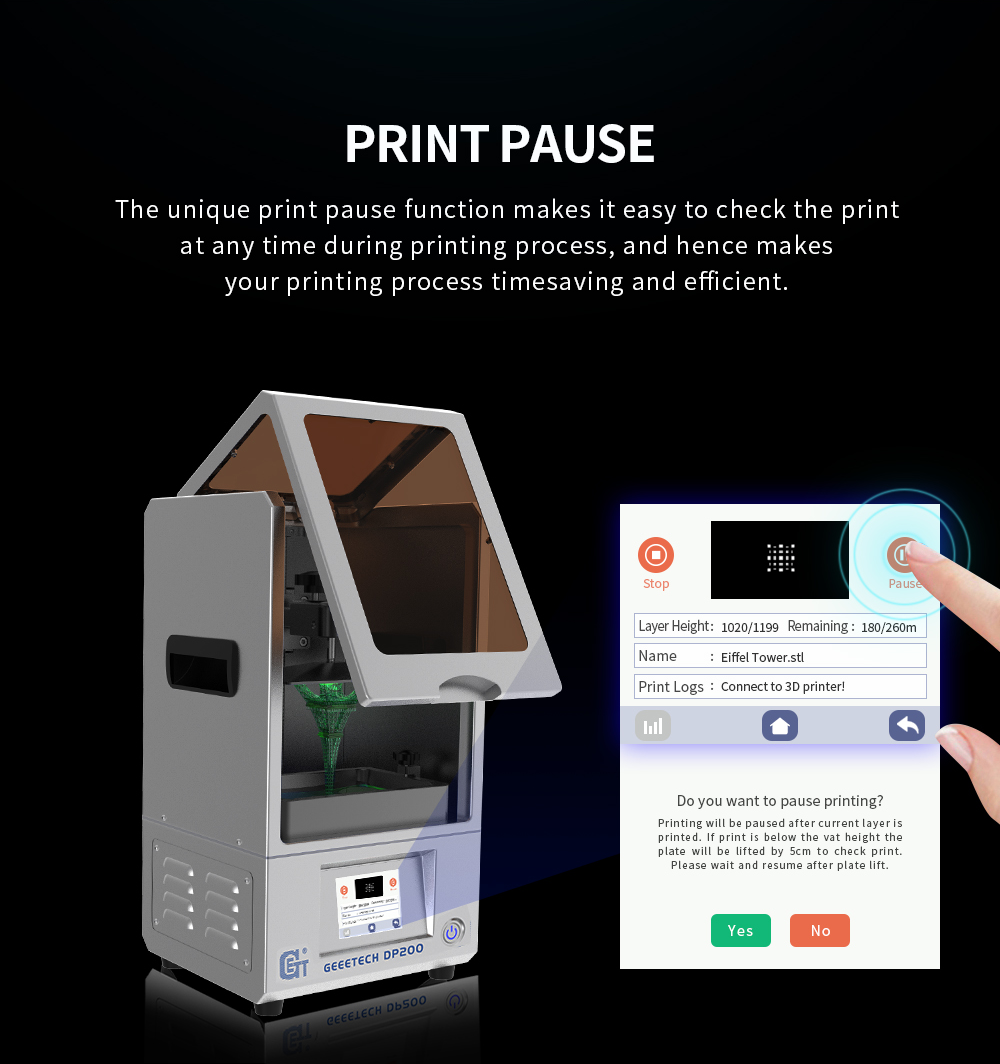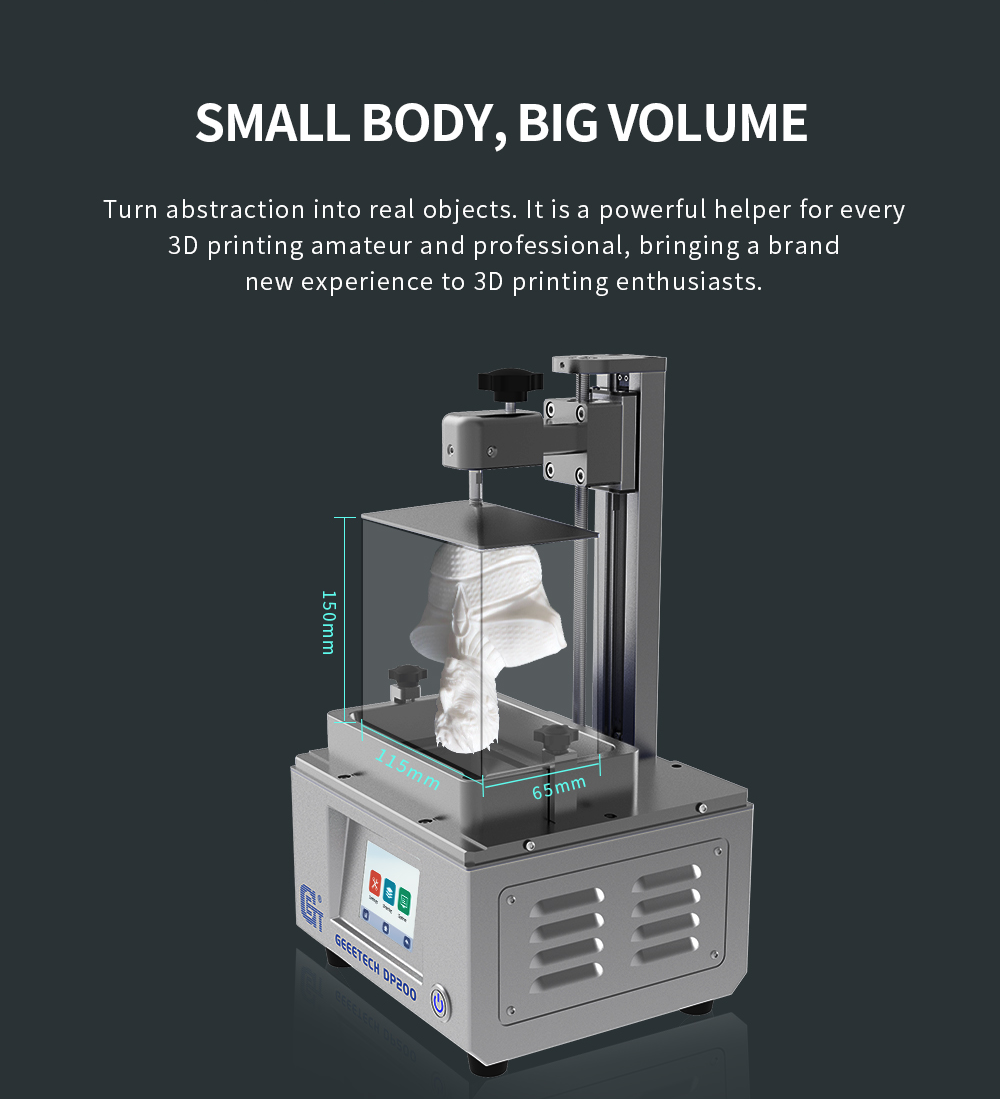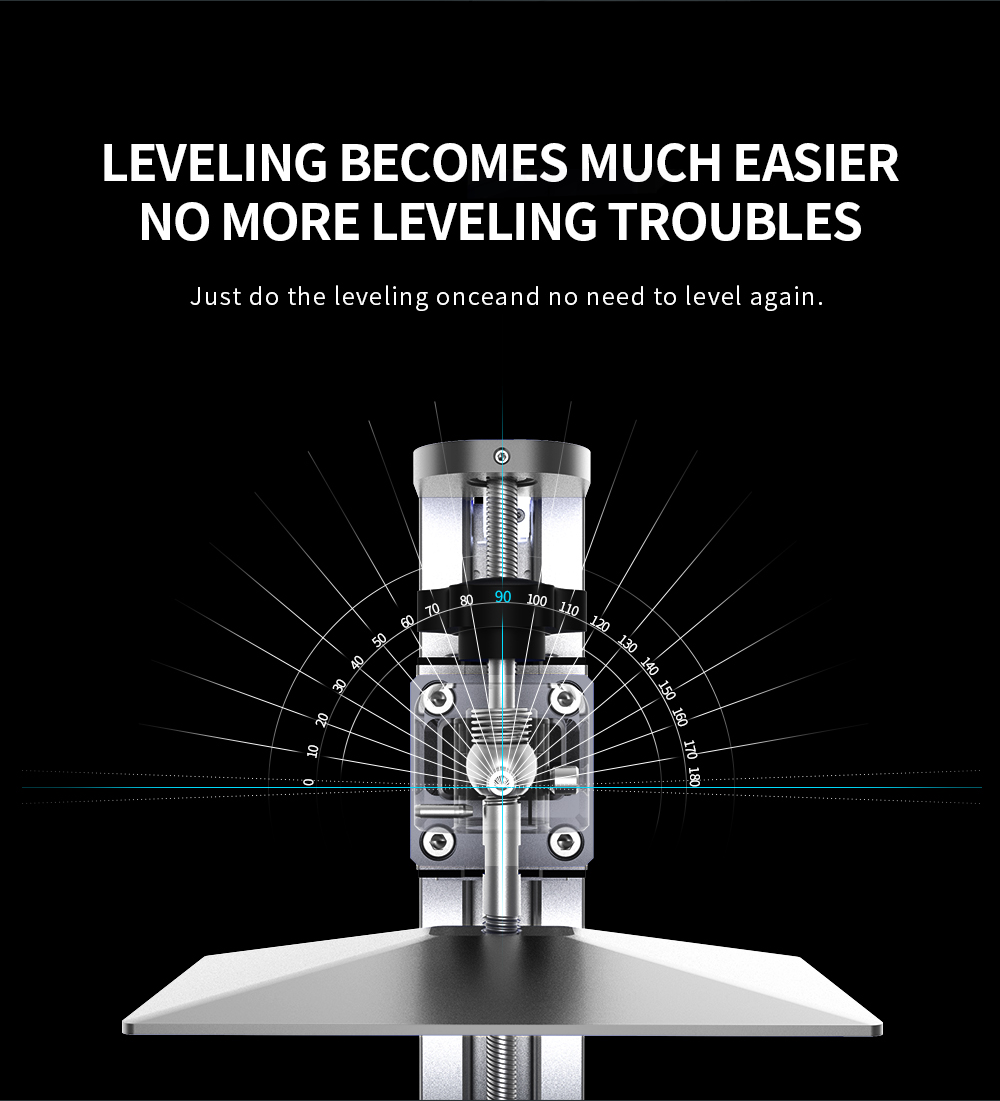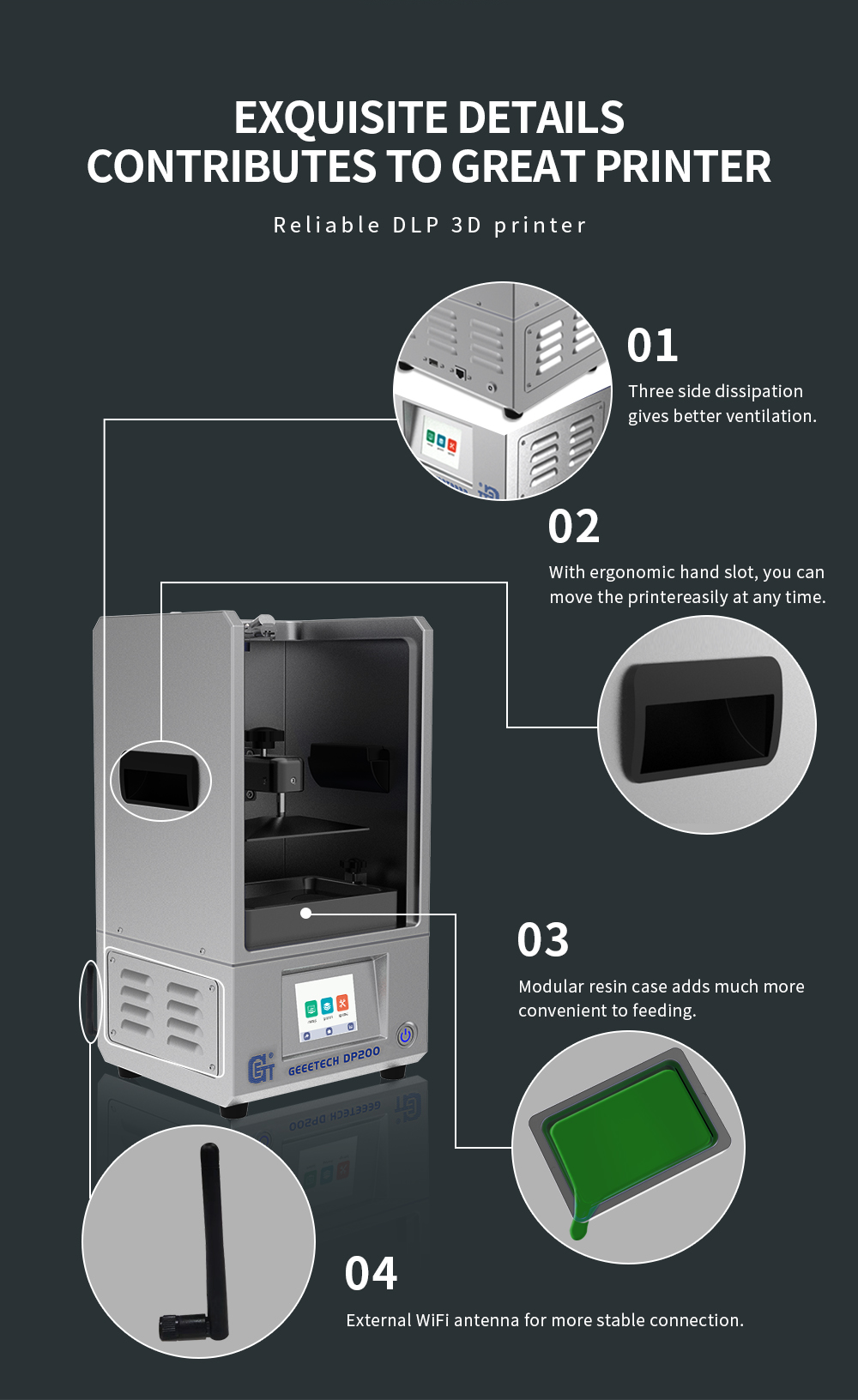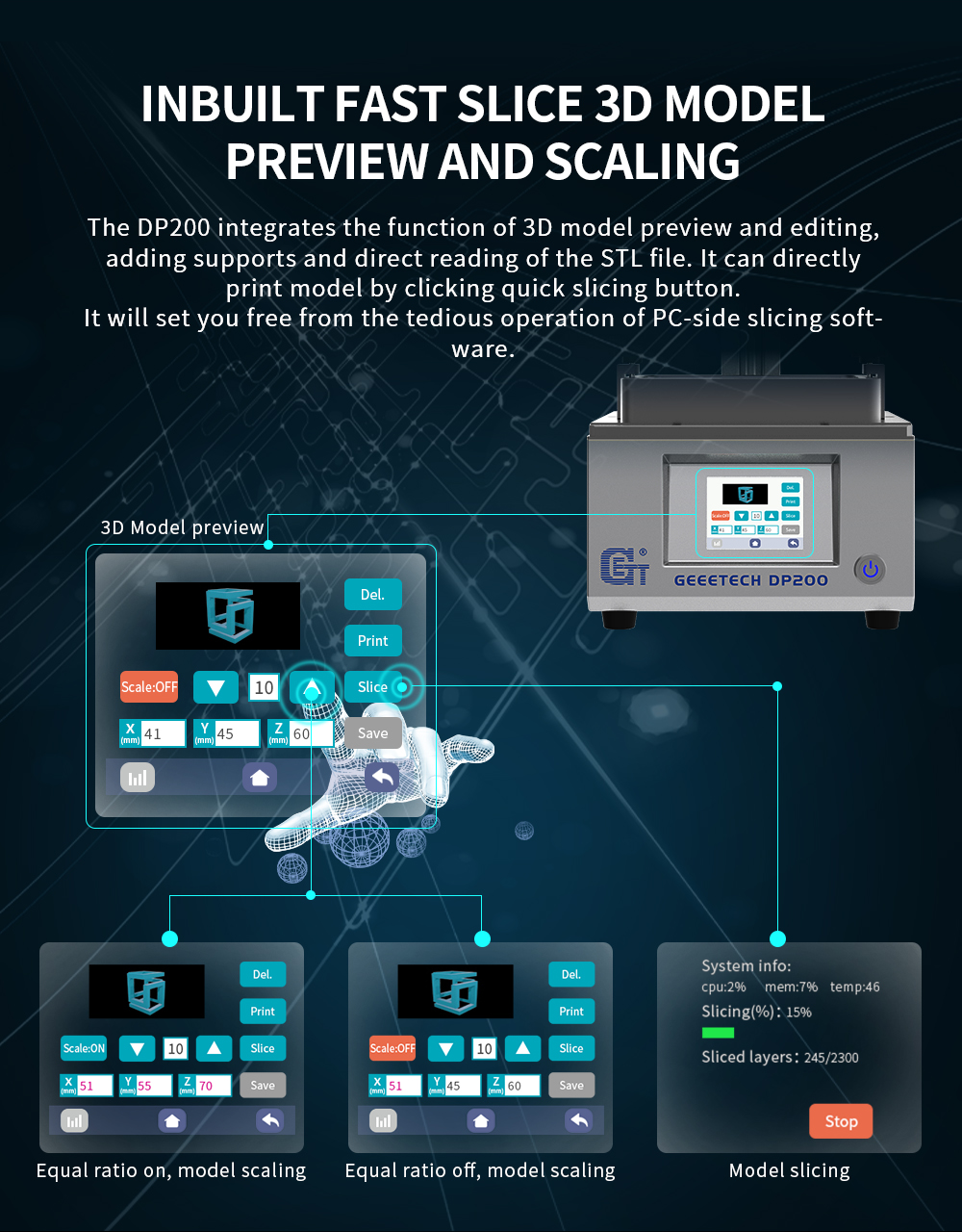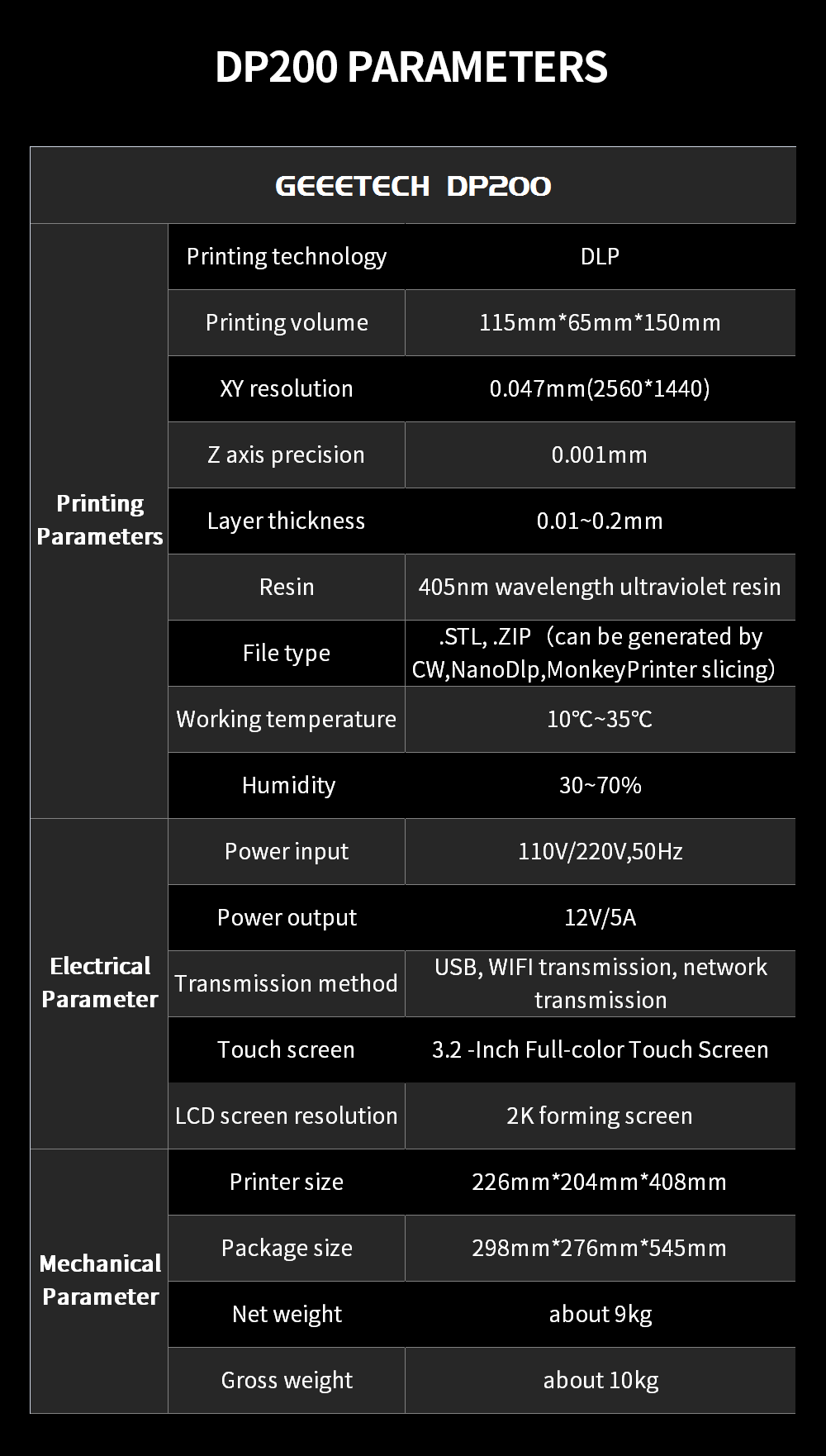 Printing Parameters
Printing technology:LCD light curing surface forming technology
Printing volume:115mm*65mm*150mm
XY resolution:0.047mm(2560*1440)
Z axis precision:0.001mm
Layer thickness:0.01~0.2mm
Printing speed:20mm / h
UV lamp rated power:40W
Filament:405nm wavelength ultraviolet resin
File type:.STL, .ZIP (can be generated by CW, nanodlp, MonkeyPrinter slicing)
Working environment temperature:10℃~35℃
Working environment humidity:30~70%
Electrical Parameter
Power input:110V/220V, 50Hz
Power output:12V/5A
Connectivity:USB, WIFI transmission, network transmission
Touch screen:3.2 -Inch Full-color Touch Screen
LCD screen resolution:2K forming screen
Mechanical Parameter
Printer size:226mm*204mm*408mm
Package size:298mm*276mm*545mm
Net weight:about 9kg
Gross weight:about 10kg