A30 Pro is available in US warehouse now. Can ship from US warehouse to US customer.
A30 Pro is available in Australia warehouse now. Can ship from AU warehouse to Australia customer.
A30 Pro is available in EU warehouse now, can ship from EU warehouse to European Union countries,
UK, France, Germany, Italy, Spain, Ireland, Netherlands, Belgium, Luxembourg, Denmark, Greece, Portugal, Spain, Austria, Sweden,
Finland, Malta, Cyprus, Poland, Hungary, Czech Republic, Slovakia, Slovenia, Estonia, Latvia, Lithuania, Romania, Bulgaria, Croatia.
For other countries customer, we can ship from China warehouse to you , need about 1-3 working days to process the order, 5-7 days to arrive after ship out.
Notes:

- 3d touch and Capacitive Proximity Switch have the same function, just need choose one of them depend on your needs.
- Please also note that the printer need buy wifi module and auto leveling sensor separately if you need.
Geeetech A30 Pro 3D printer, adopting GTM32 control board, greatly enriches your 3D printing life. Keeping the good performance of Geeetech's portfolio of 3D printers, it aims to provide users with quality printout and satisfactory printing experience.
With its build volume as 320*320*420mm³, and the classic Prusa I3 3D printers' gantry structure, A30pro makes the best of the building platform and enables you to view the printing details in 360°. Printing at the accuracy of 0.1mm, it delivers objects with smooth surface, clear angles and strong structure.
Besides, A30 pro comes with filament detector and break-resuming capability, greatly enhancing your 3D printing experience. Different from other models, the A30pro uses brand PSU, longer life time, more stable and safe to enrich your printing experience.
Features:
● Low noise, silent printing
● Password protection
● Full touch screen
● Screen brightness adjustment
● Dual Z axis optical limit switch`
● Dual Z axis
● TF card stand-alone printing
● Filament sensor
● Power -resuming capability
● Auto bed leveling
● 360°ventilation design
● Large volume
● High accuracy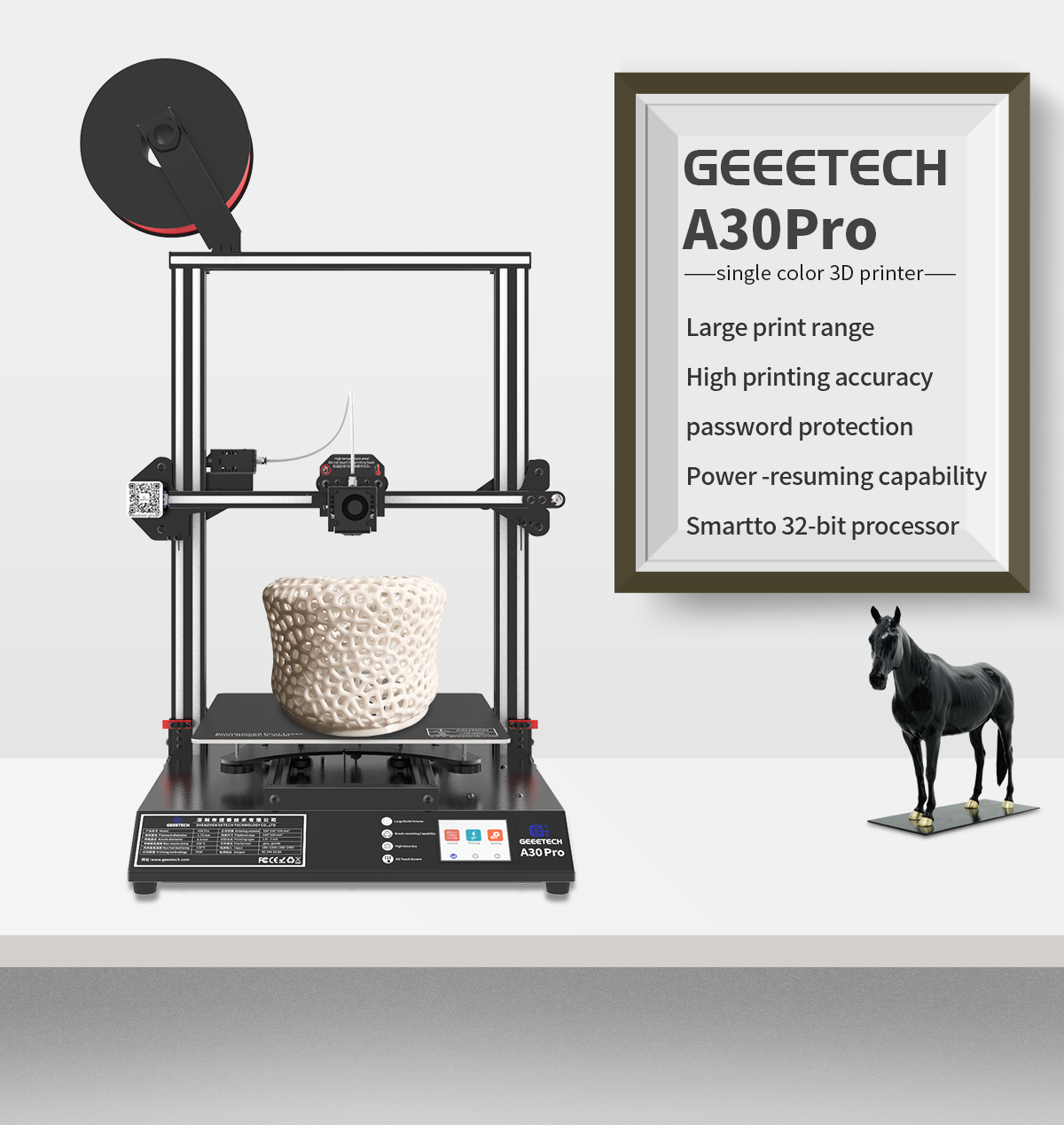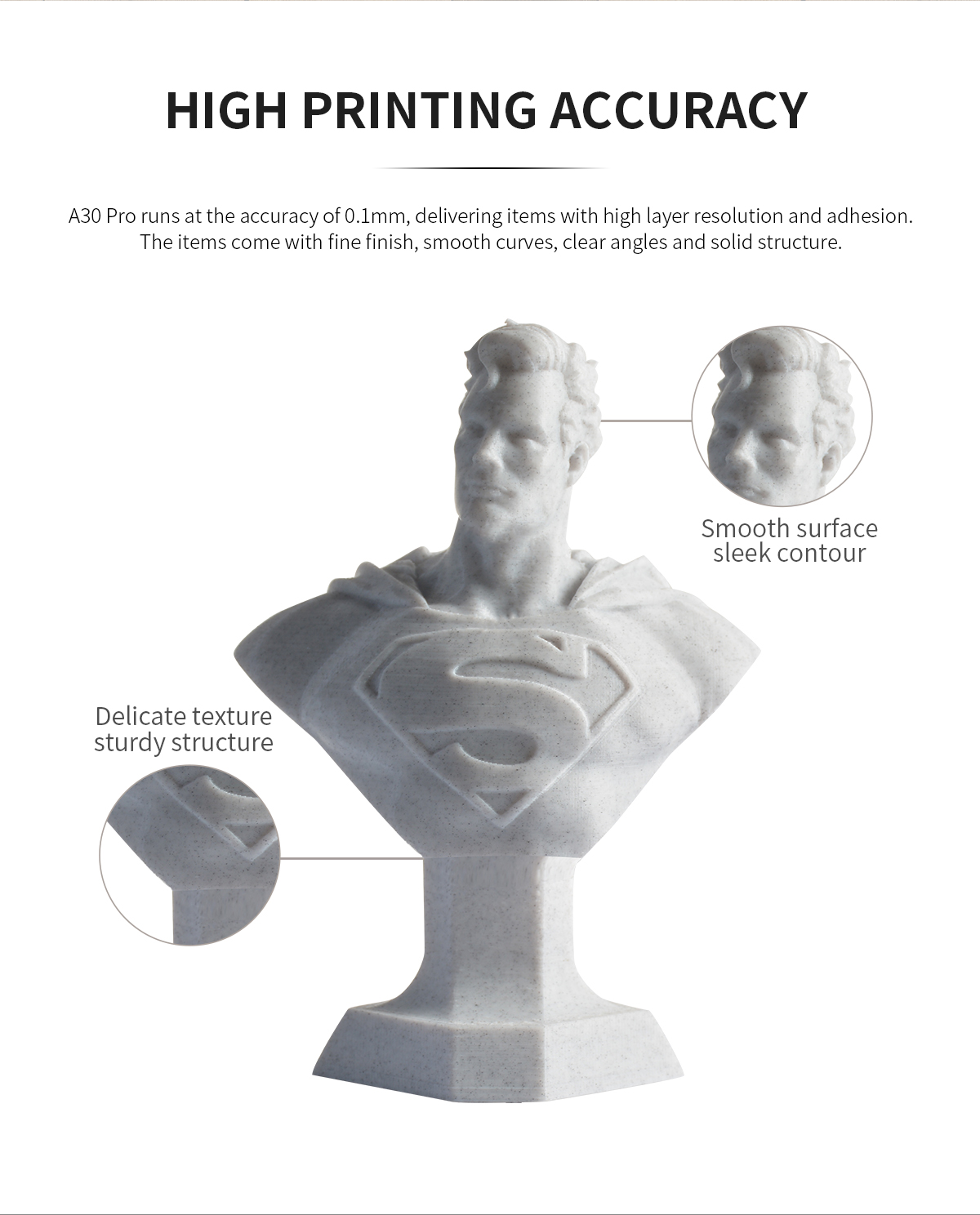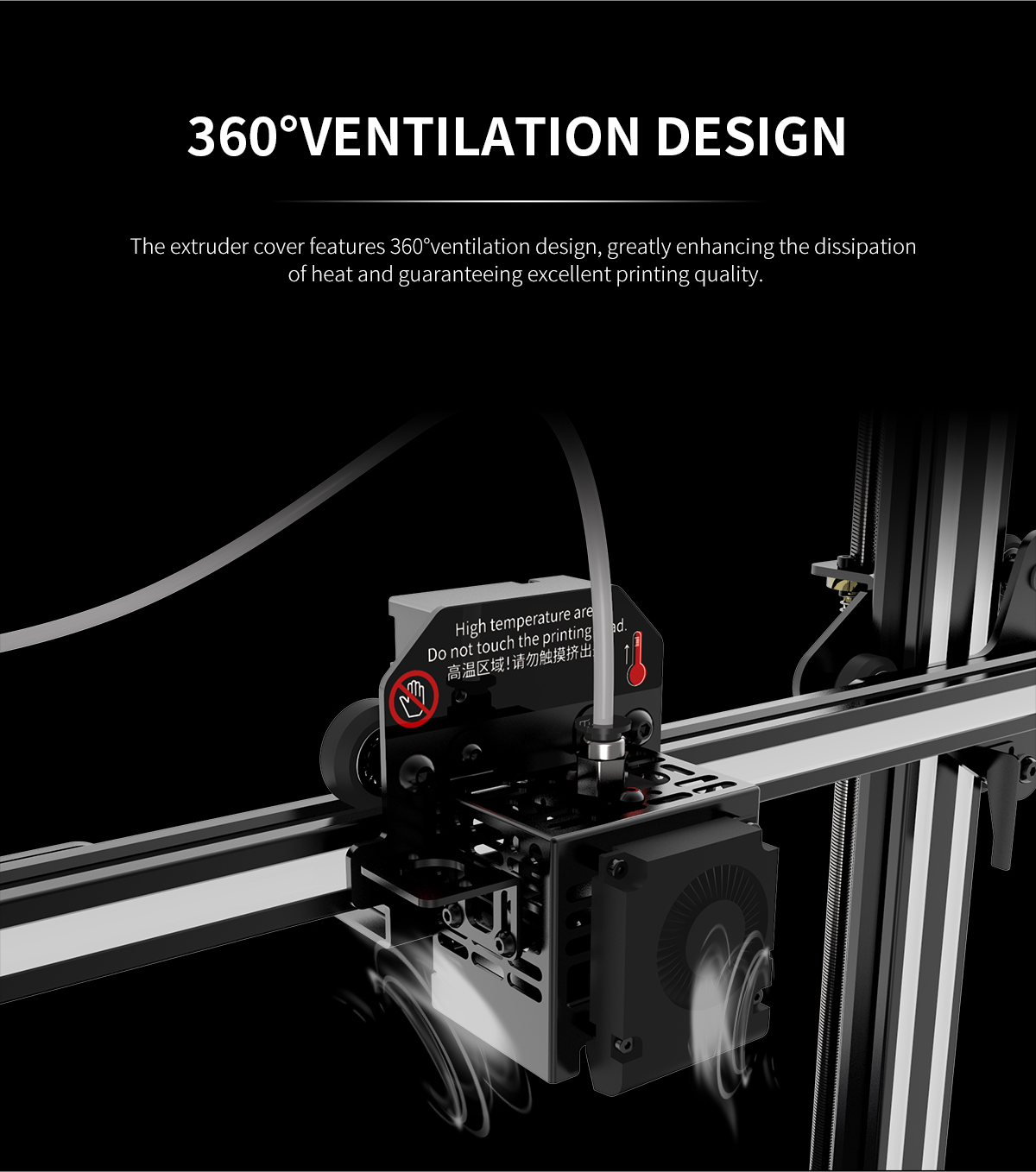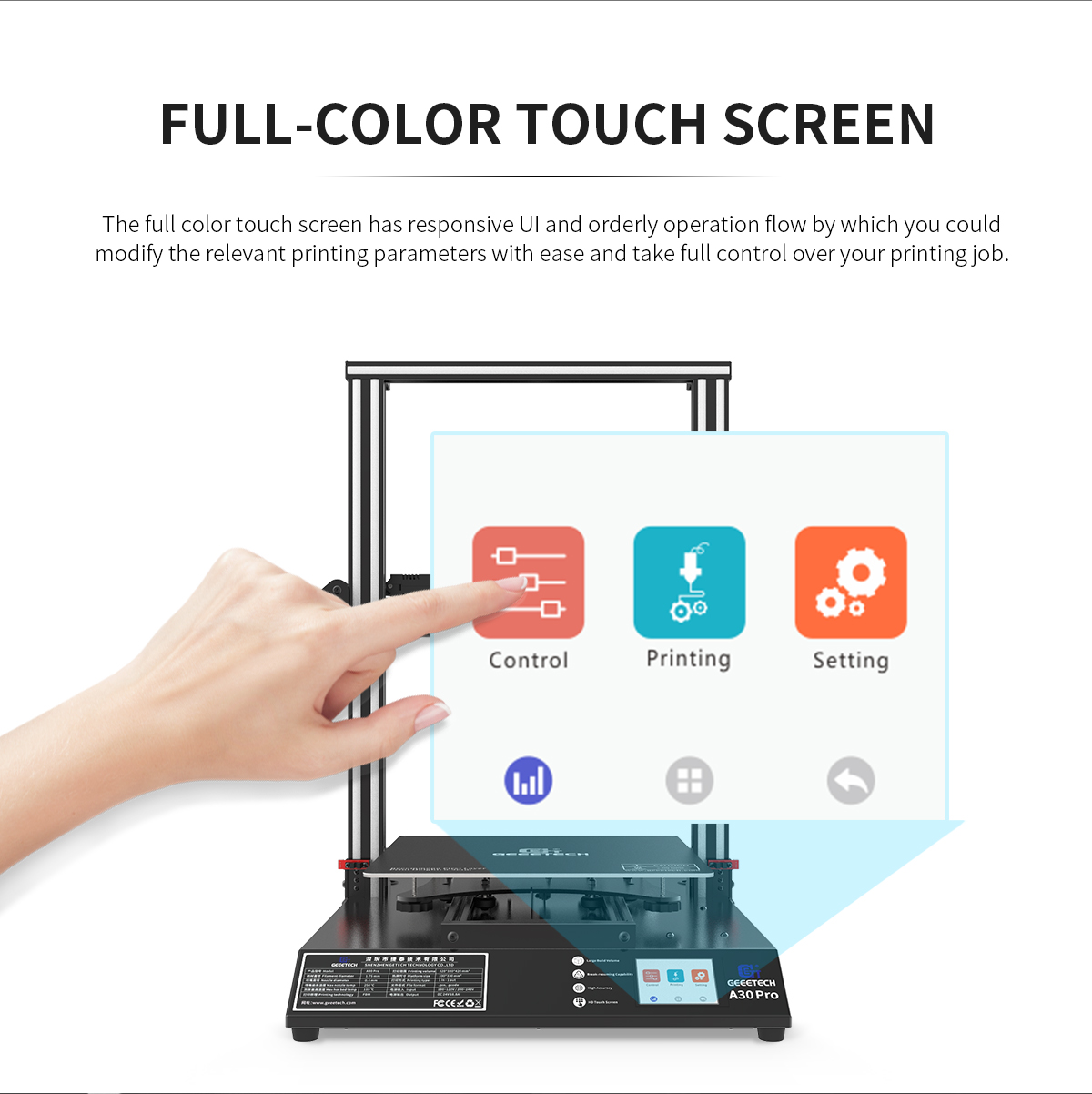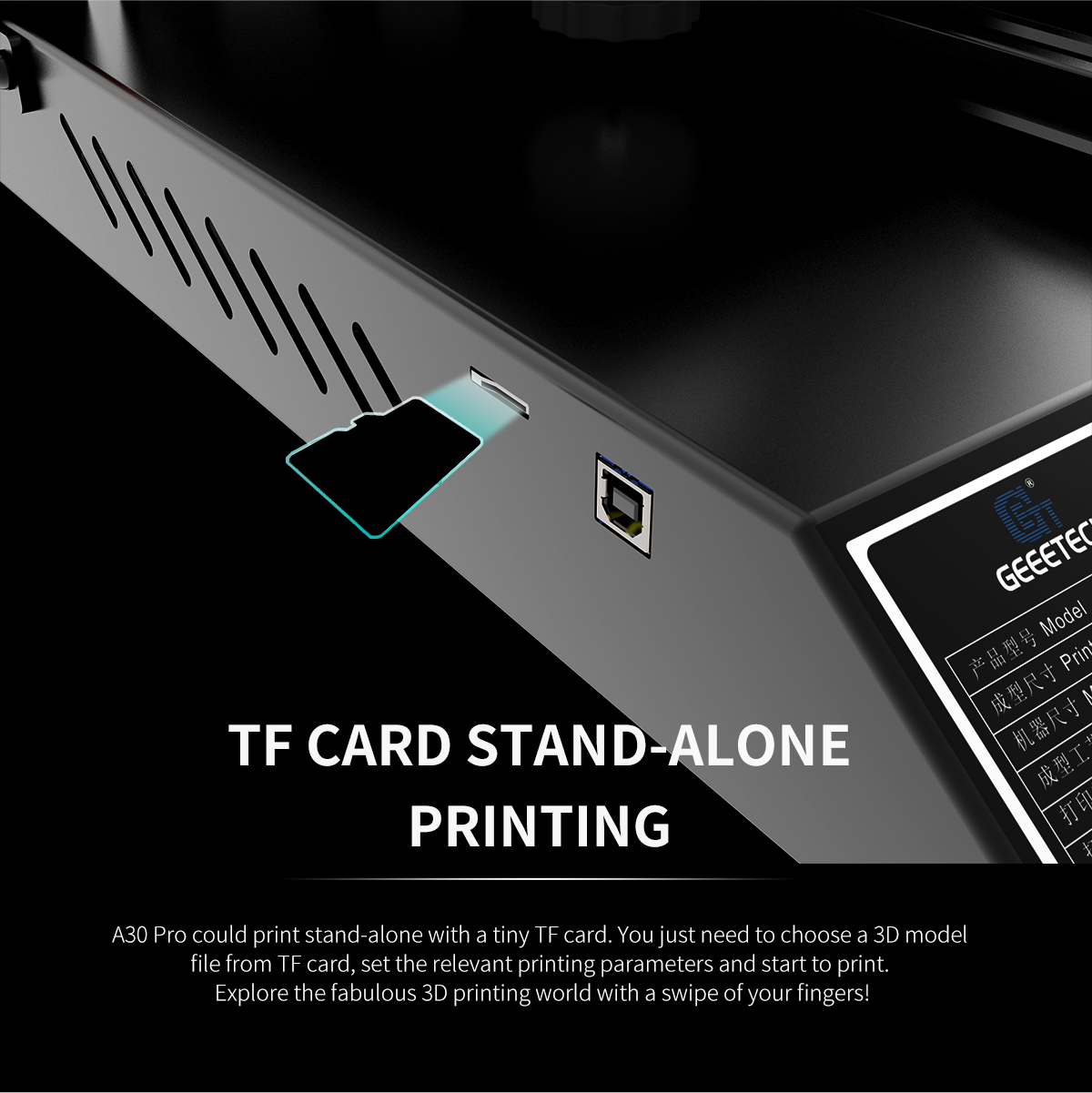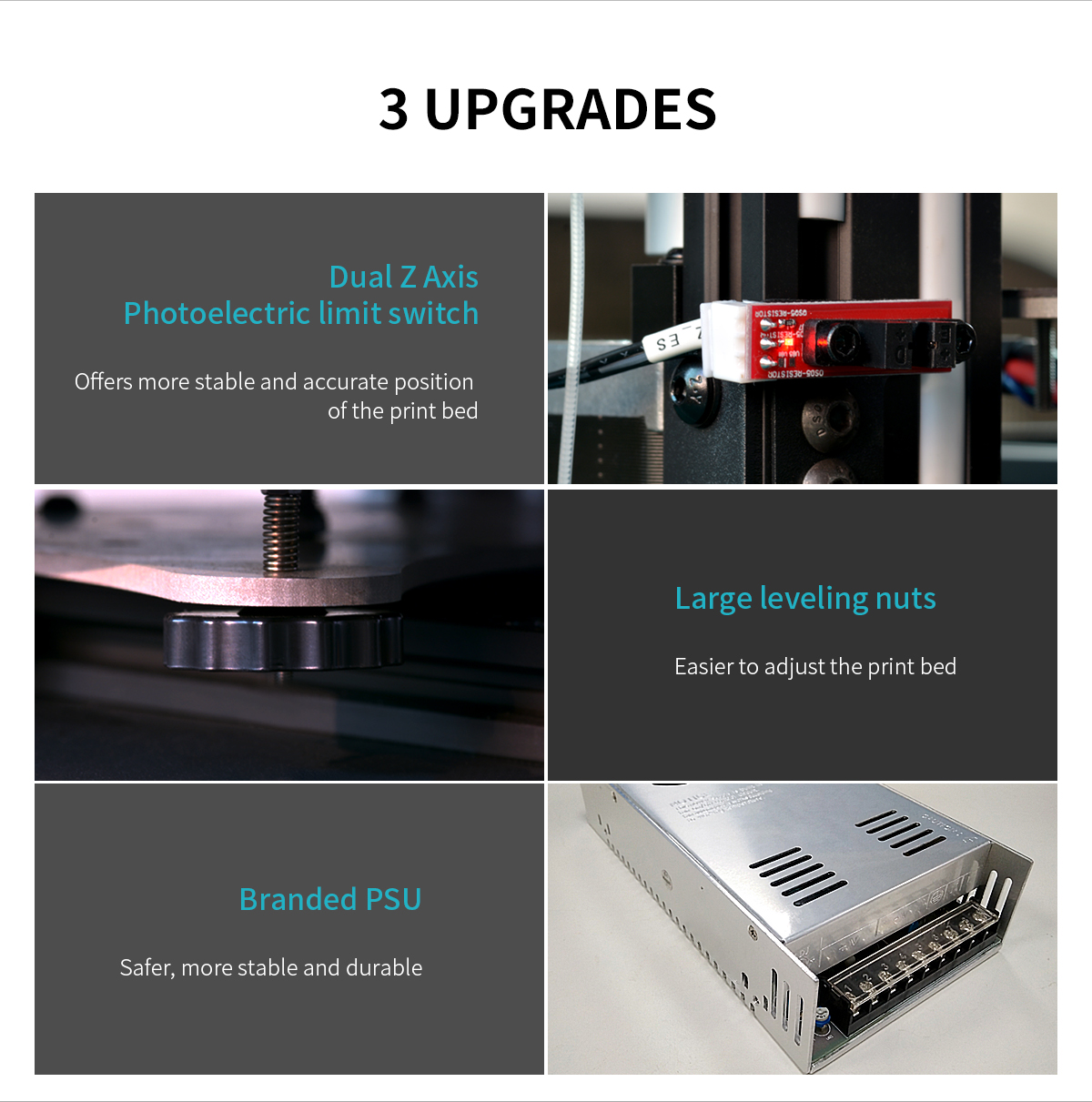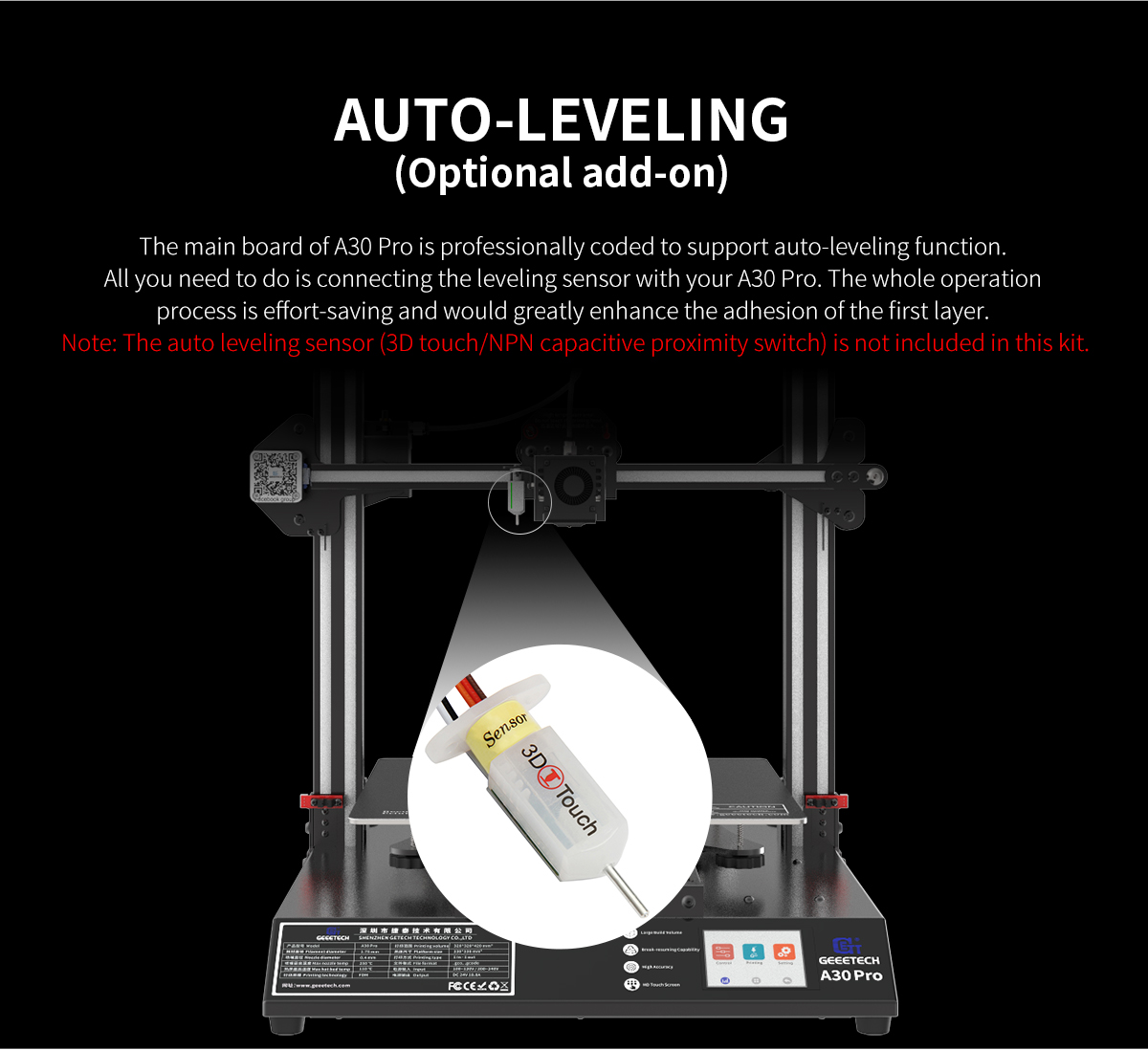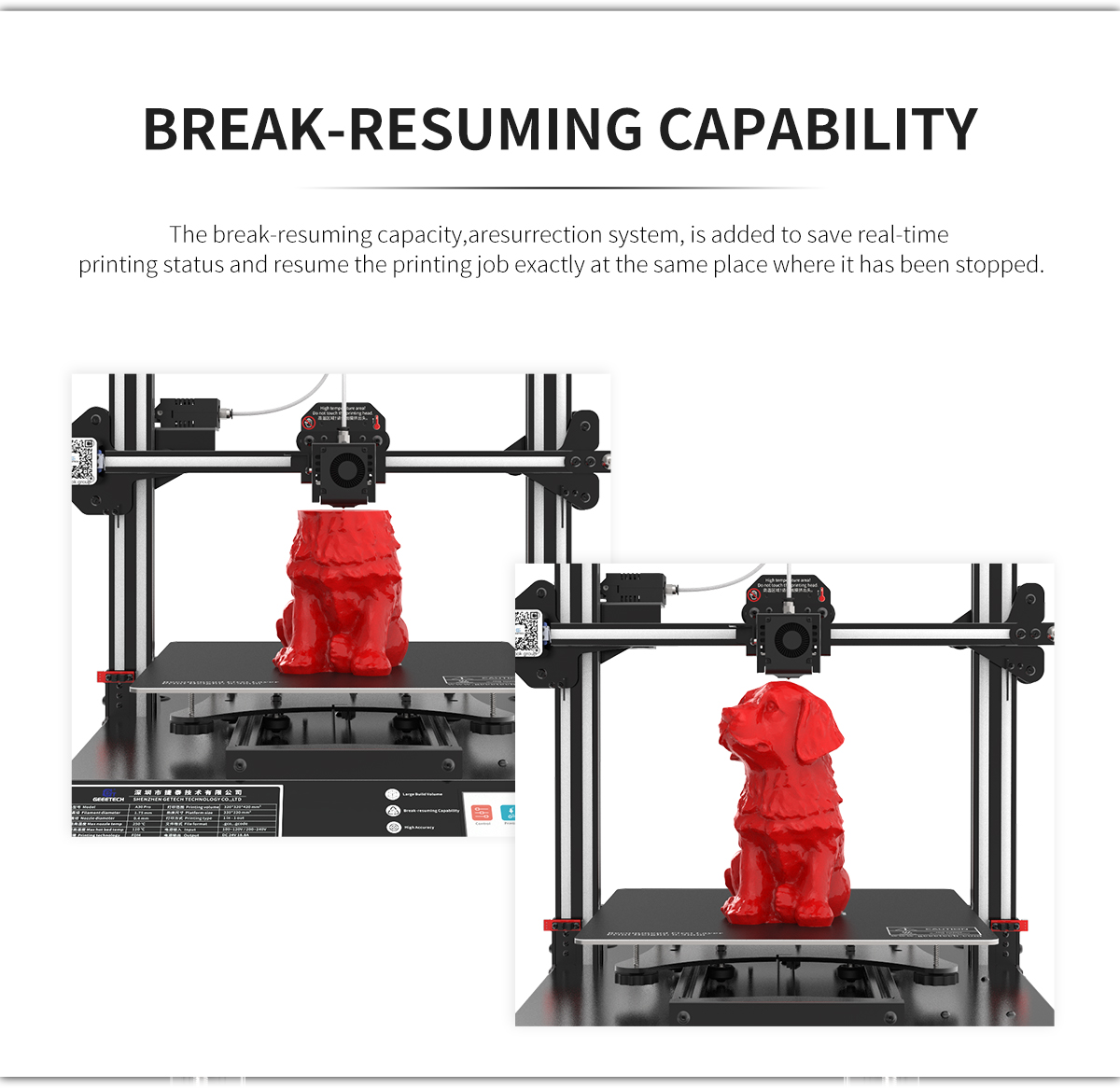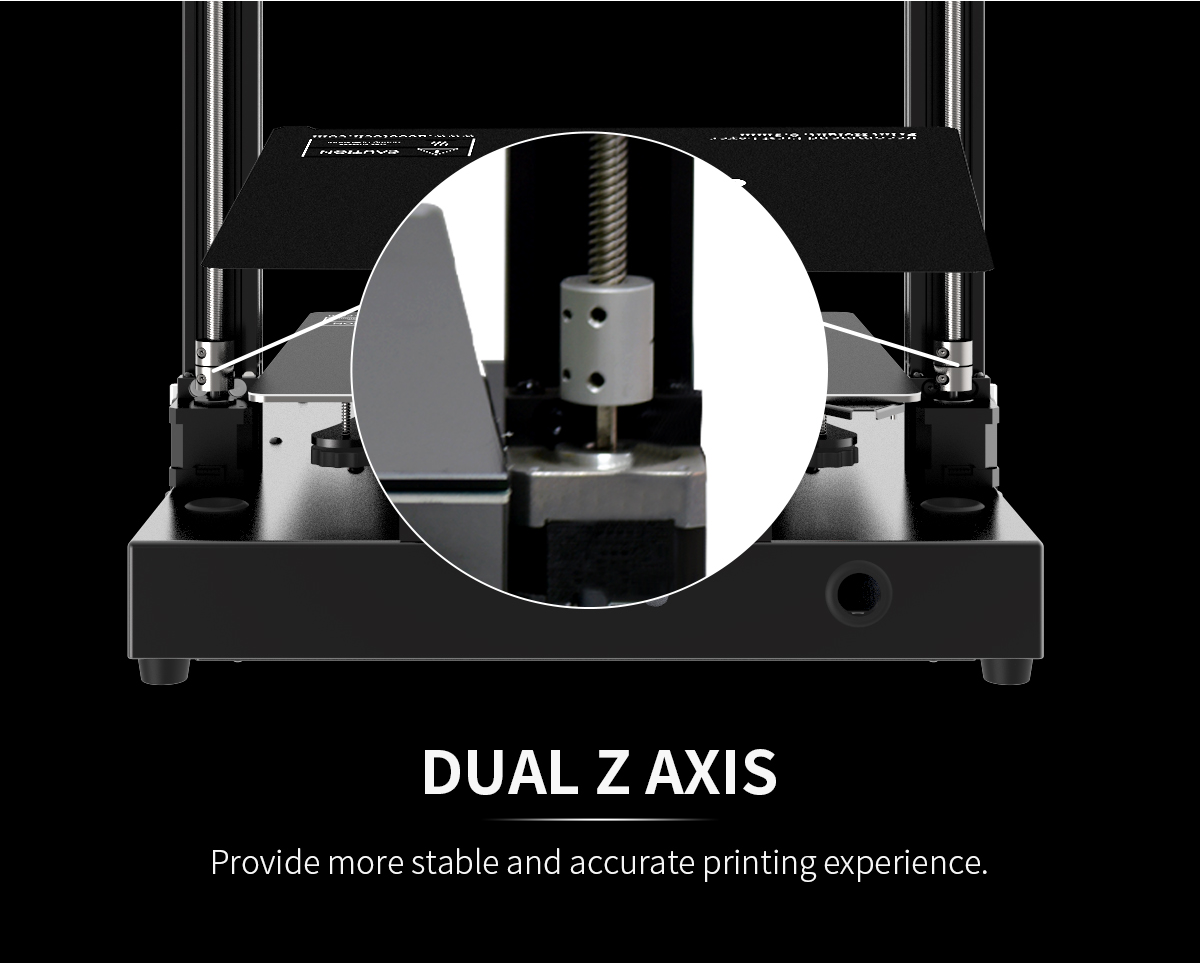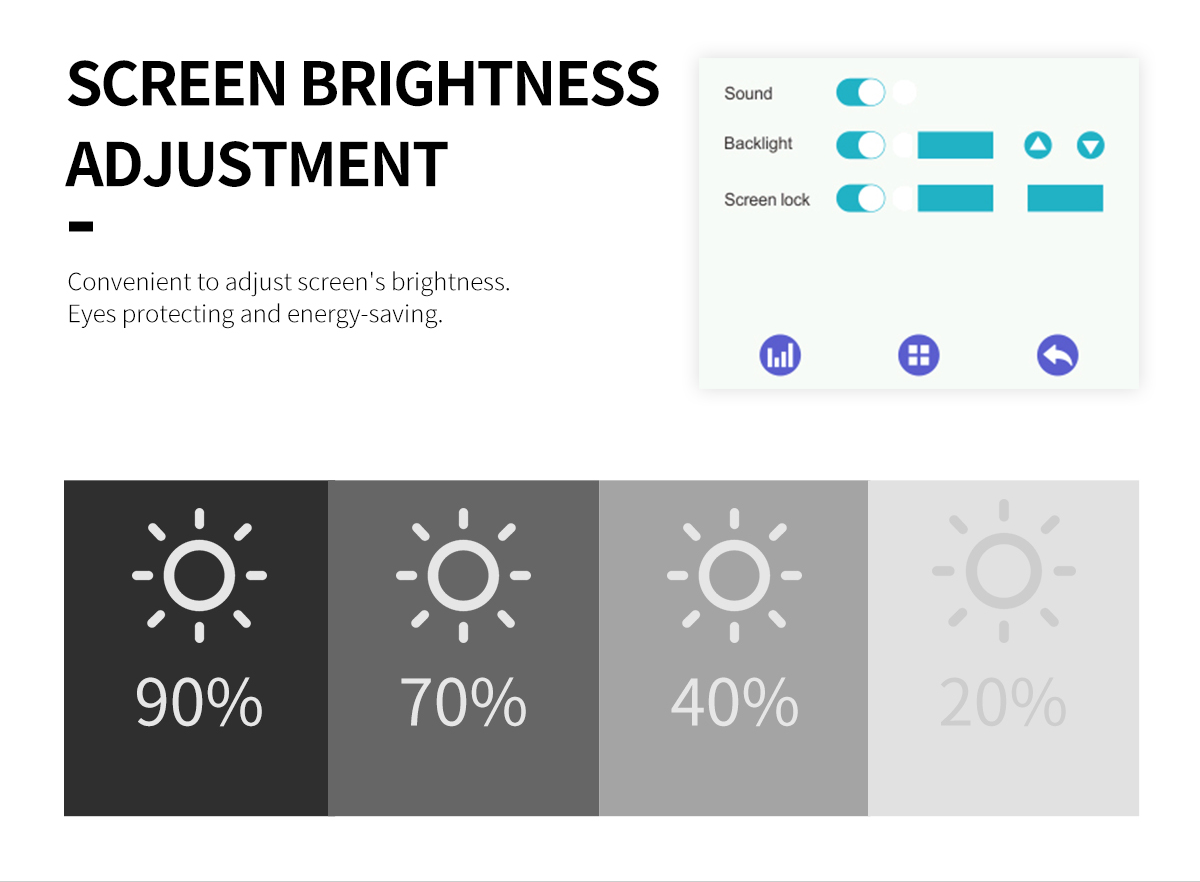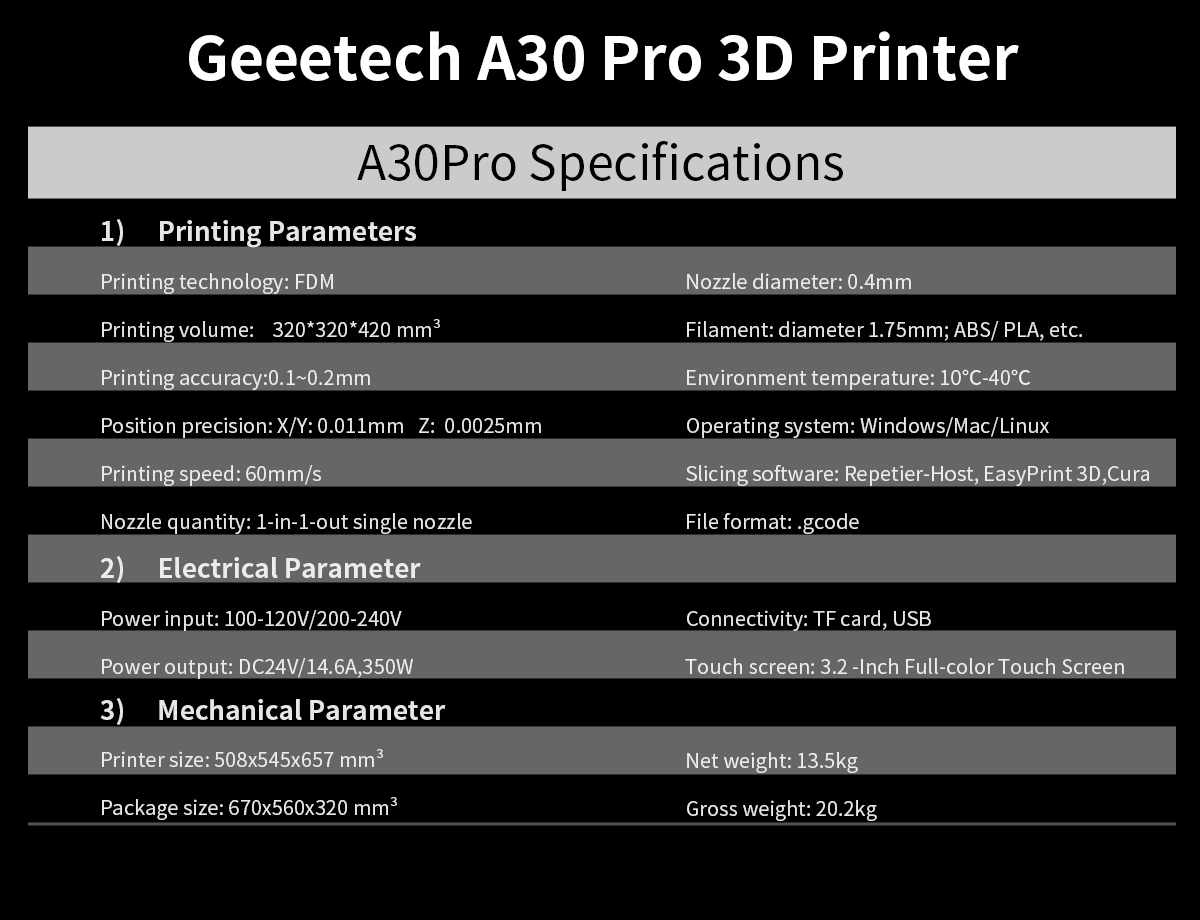 Printing Parameters
Printing technology: FDM
Printing volume: 320*320*420mm
Printing accuracy: 0.1~0.2mm
Position precision: X/Y: 0.011mm Z: 0.0025mm
Printing speed: 60mm/s
Nozzle quantity: 1-in-1-out single nozzle
Nozzle diameter: 0.4mm
Filament: diameter 1.75mm; ABS/ PLA, etc.
Environment temperature: 10℃-40℃
Operating system: Windows/Mac/Linux
Slicing software: Repetier-Host, EasyPrint 3D, Cura
File format: .gcode
Electrical Parameter
Power input: 115/230VAC 50/60Hz
Power output: DC24V/15A , 360W
Connectivity: TF card, USB
Touch screen: 3.2 -Inch Full-color Touch Screen
Mechanical Parameter
Printer size: 508x545x657 mm
Package size: 670x560x320 mm
Net weight: 13.5kg
Gross weight: 20.2kg