Based on customers' feedback, Geeetech A20 3D printer is designed to be reliable, cost-effective and easy-to-assemble. Running stably, it delivers quality prints and provides you with satisfactory printing experience.
Keeping Prusa I3 3D printers' gantry structure, its modularized design provides you with an easier assembly experience. The electronic parts are integrated into its bottom frame, making A20 steady and enhancing its print results.
With its build volume as 250*250*250mm, A20 makes the best of the building platform and gives you a full view of the printing details. Its well-designed extruder greatly reduces the risk of clogging or leaking. The Bowden design of the extruder makes the printing head move lightly and stably, greatly enhancing the printing efficiency. The V-shaped wheels and rails on each axis, made from wear-resistant aluminum profile, could, in a large measure, reduce the printing noise and offer you a quiet 3D printing environment. The hotbed heats uniformly and could rapidly reach the target temp. Besides, it is a piece of cake to take the print down the platform when the hotbed cools off.
Featuring printing accuracy of 0.1 mm, A20 delivers exquisite prints with delicate texture, sleek contour and stable structure. The break-resuming capability and filament detector are two practical features to escort your printing journey.
A20 comes with OPEN SOURCE GT2560 control board, providing limitless space for you to modify the firmware and tinker with your printer. Combined with 3D Wi-Fi module, A20 invites you to enjoy the convenience of cloud 3D printing solution, via which you could enjoy 50,000+ free 3D models, cloud slicer and remote control over your printer on EasyPrint 3D App. This self-developed App is responsive and user-friendly.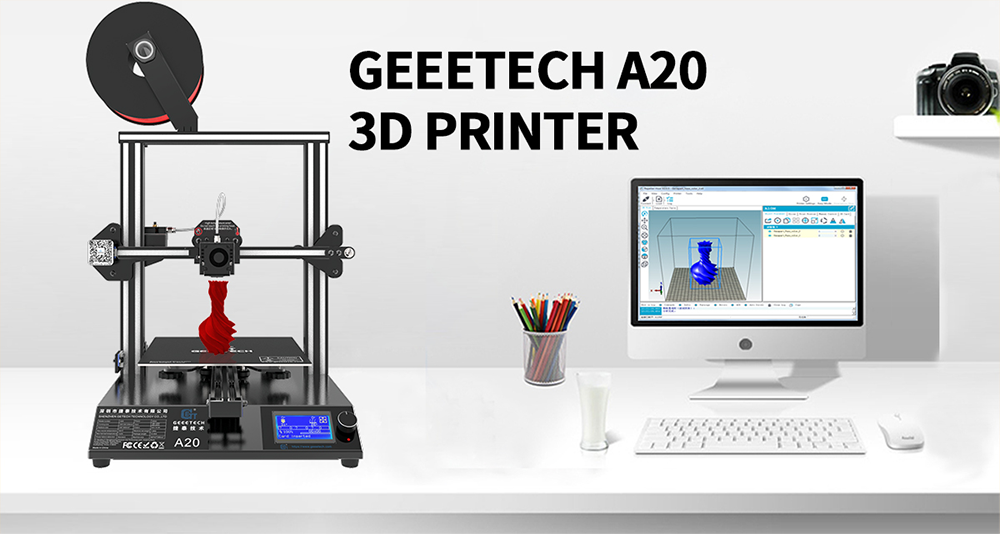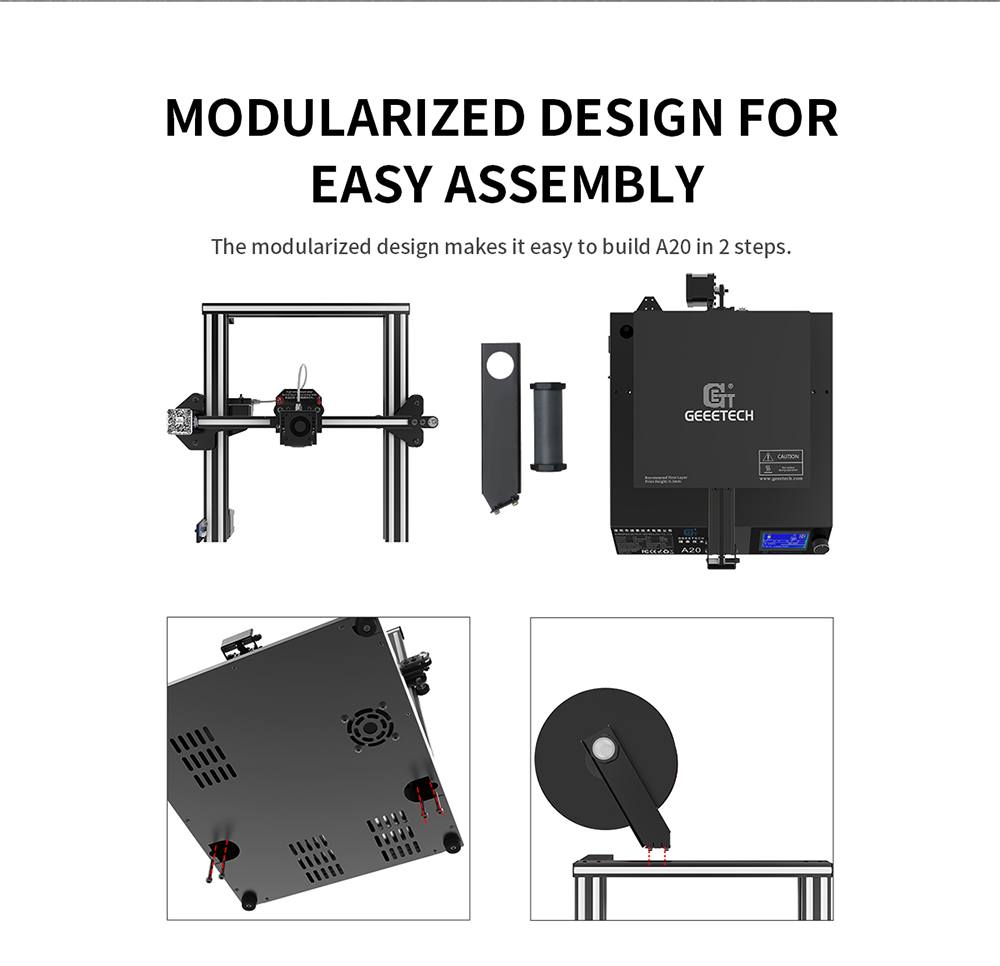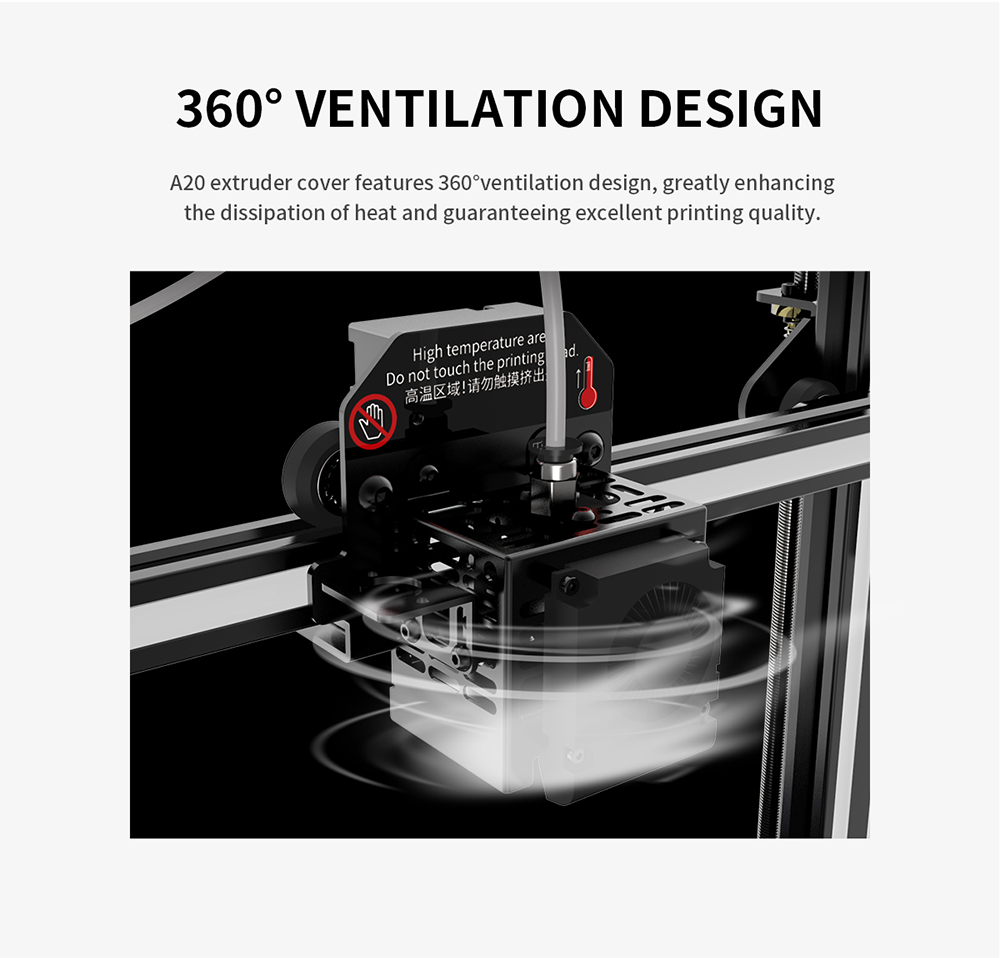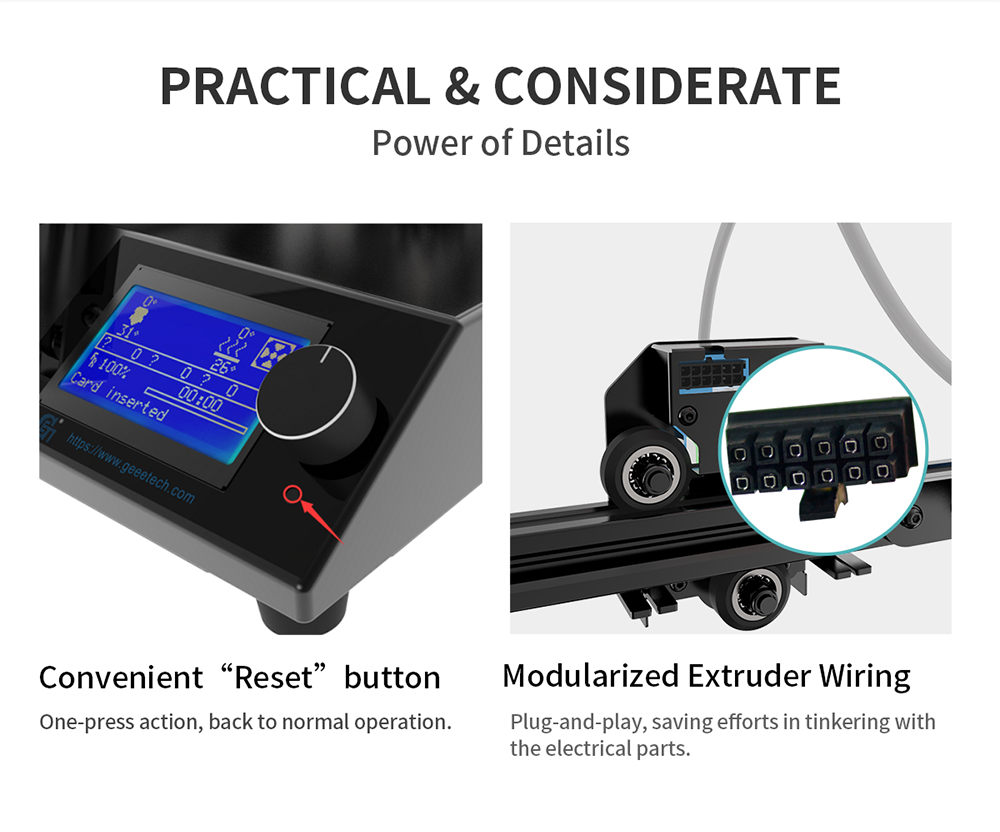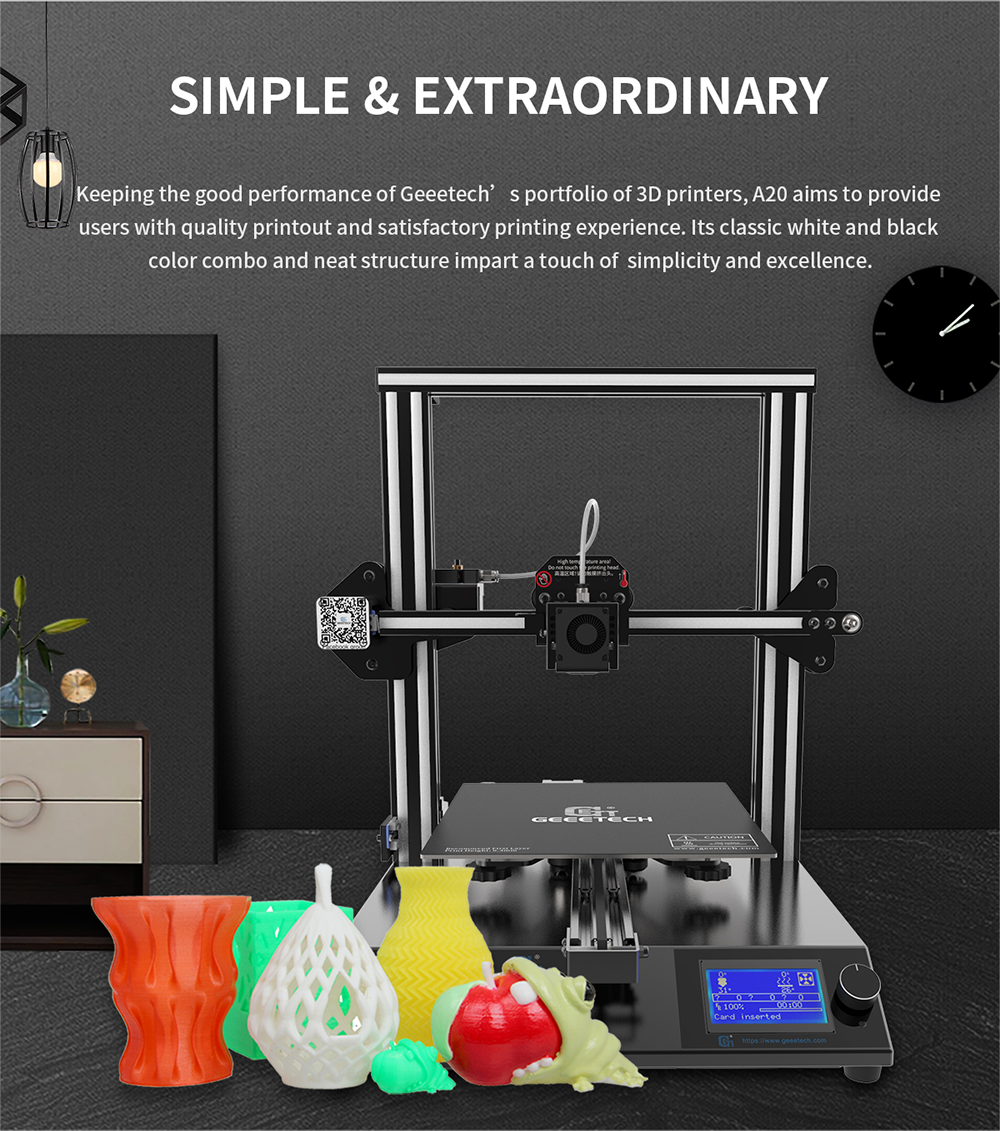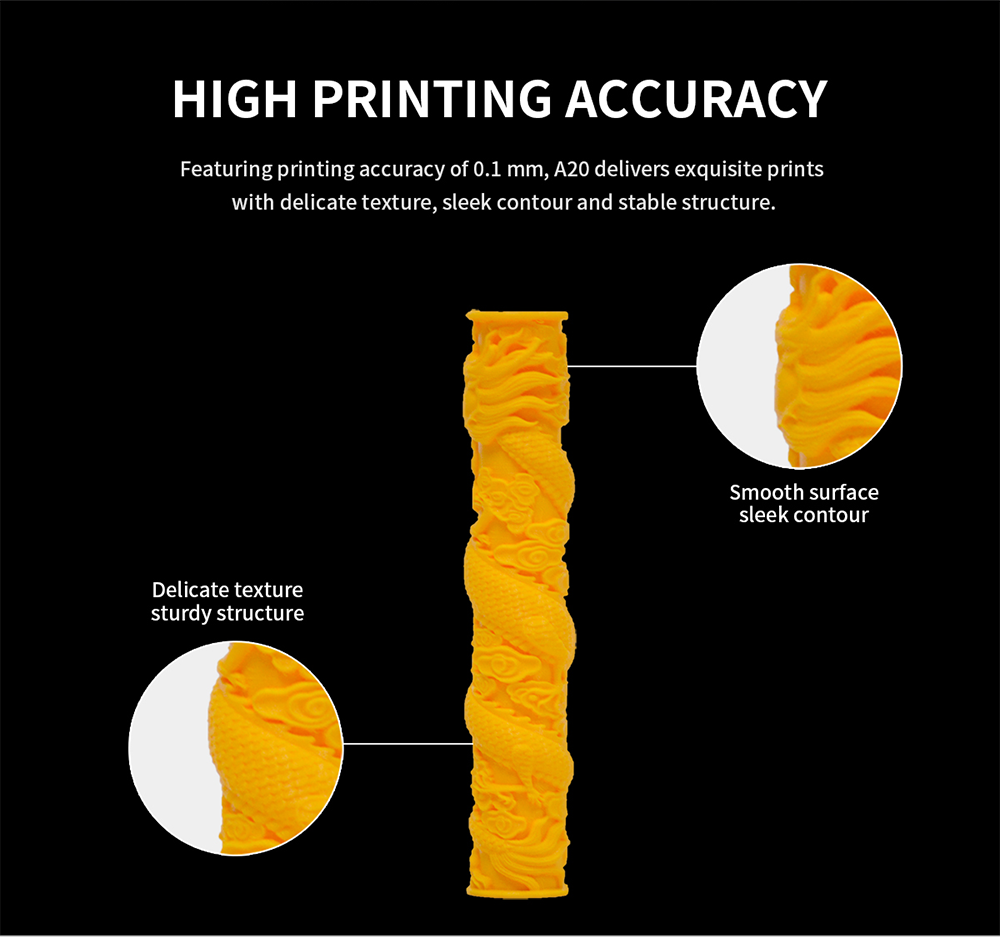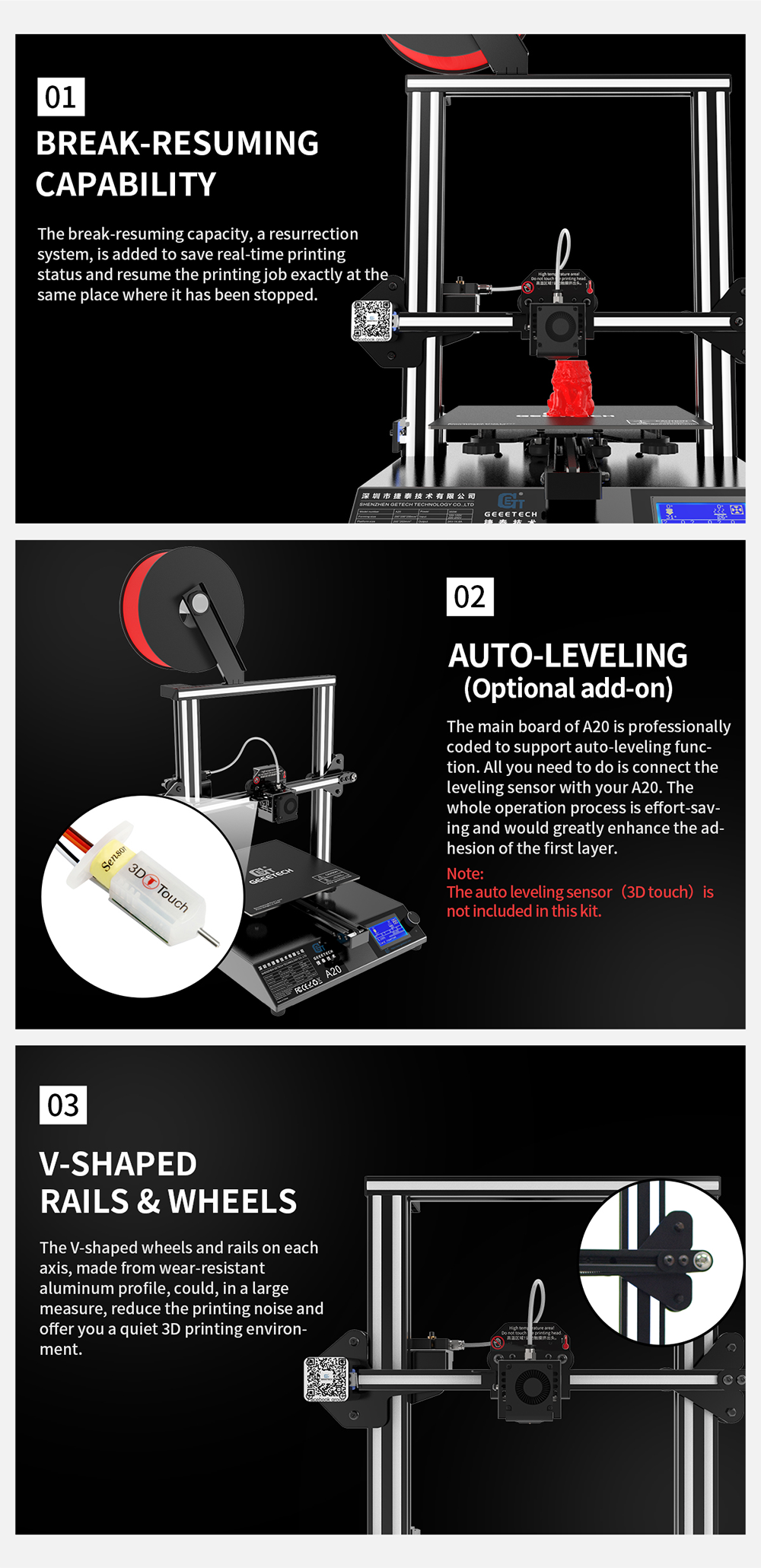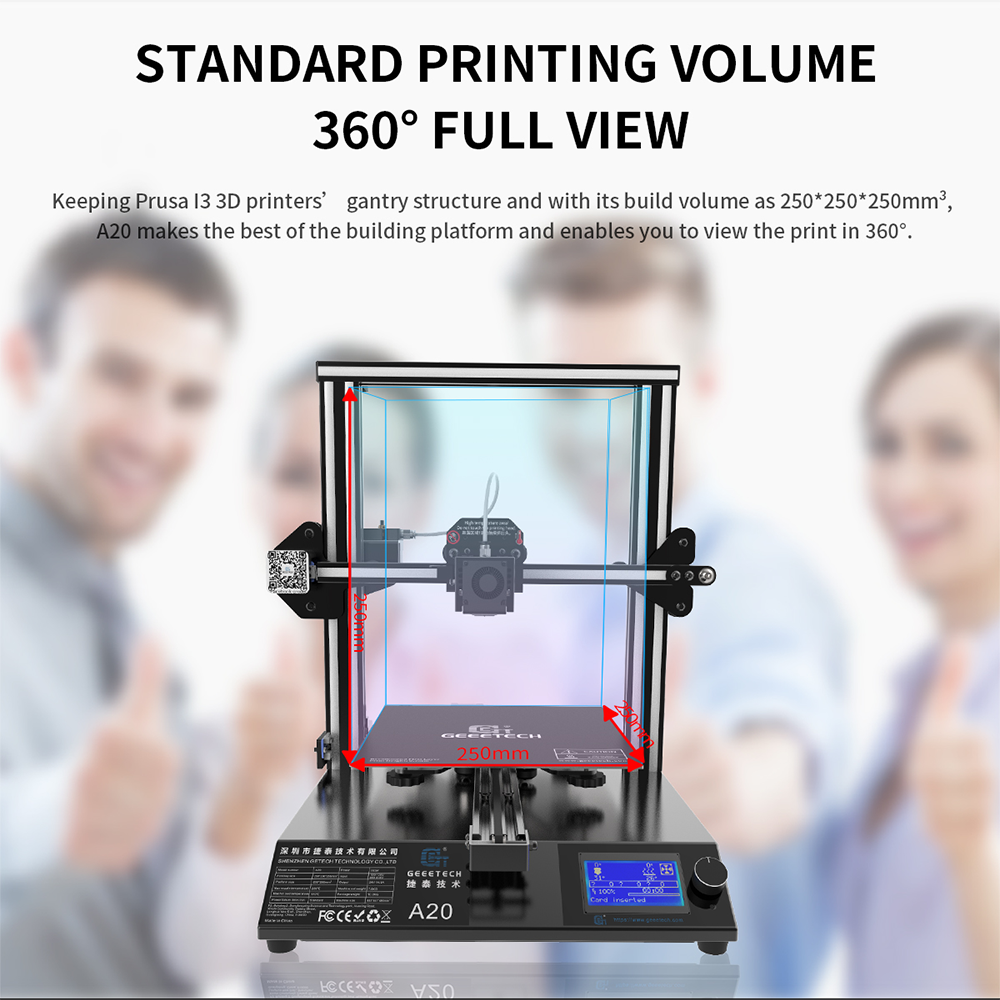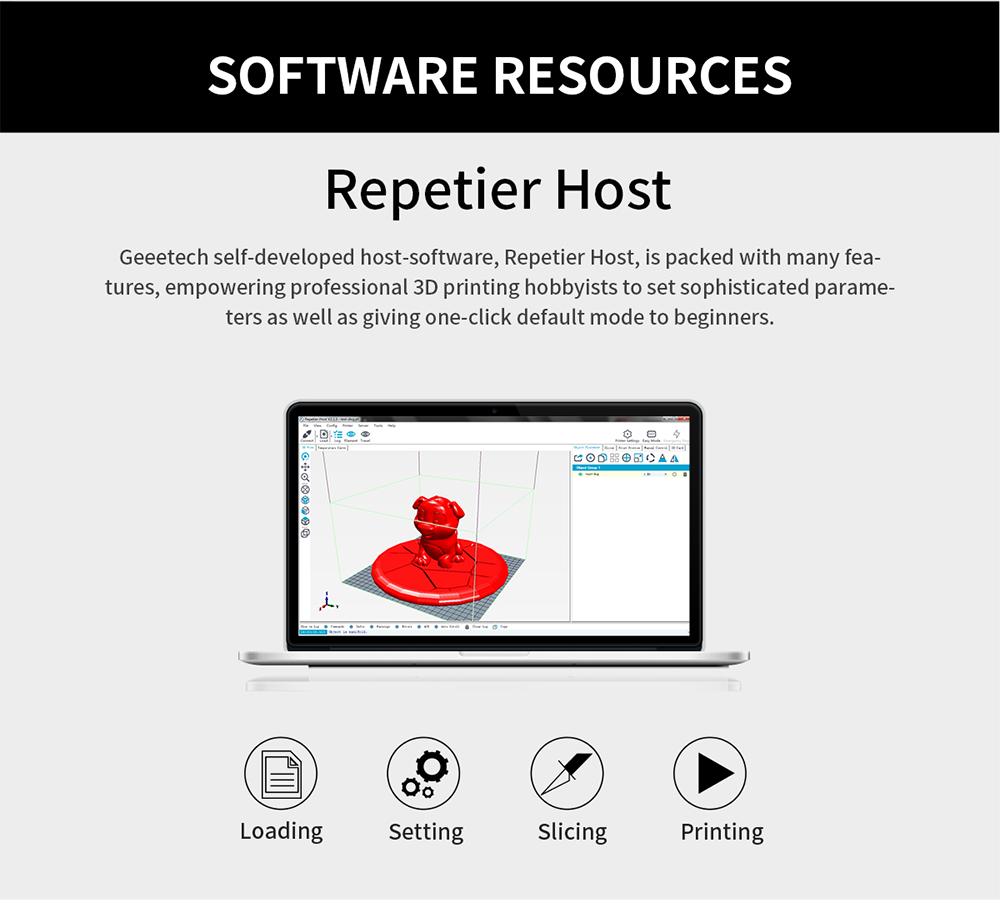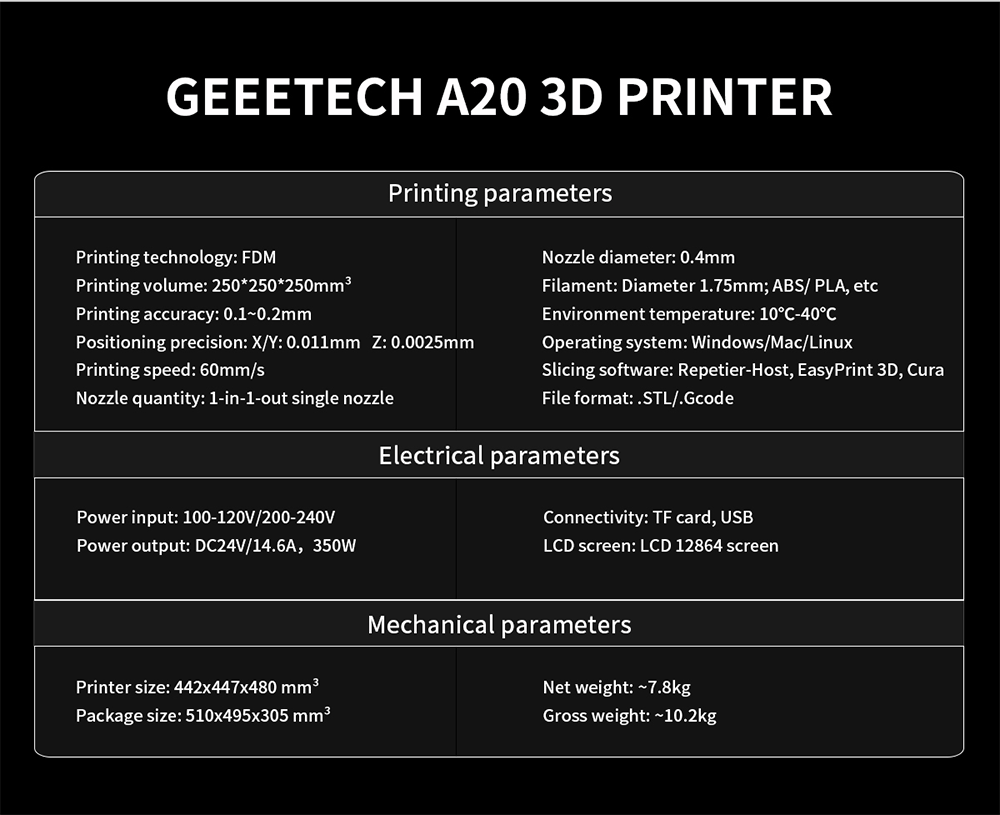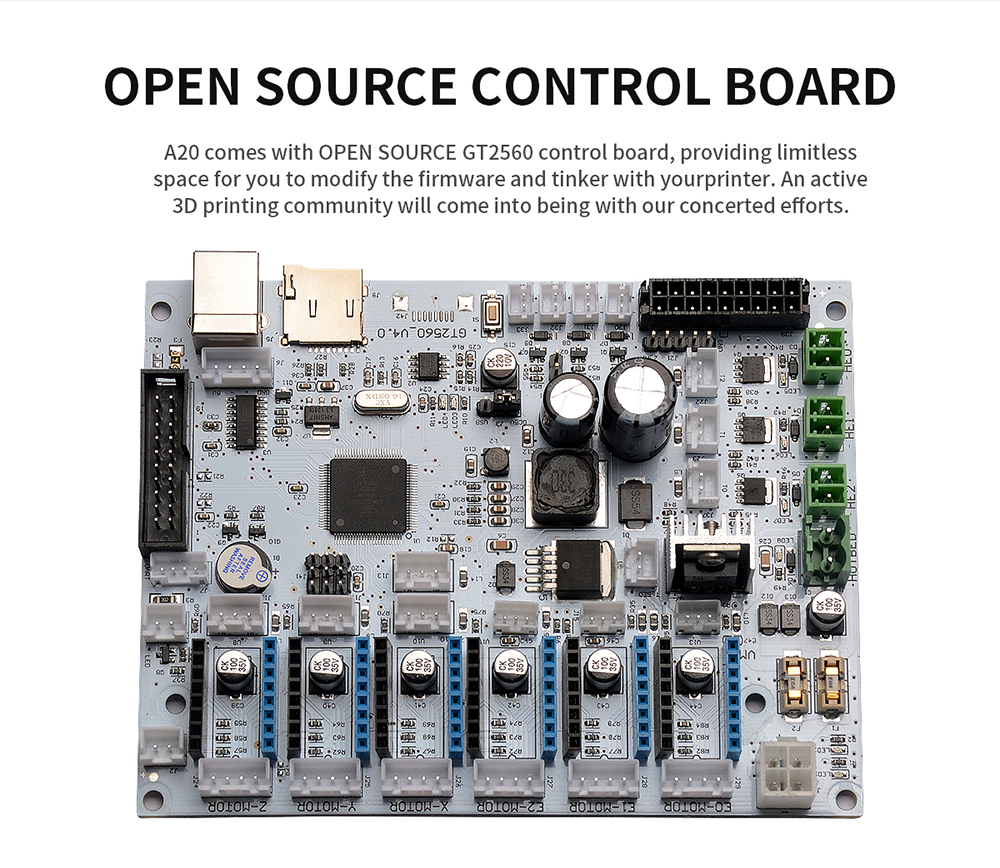 Printing parameters
Printing technology: FDM
Build volume: 250*250*250 mm ;
Printing accuracy: 0.1mm
Positioning precision: X/Y:0.011mm. Z: 0.0025mm
Printing speed: 180 mm/s (max)
Filament diameter: 1.75mm
Nozzle diameter: 0.4mm
Filament: ABS / PLA /wood-polymer/PVA/HIPS/PETG, etc.
Temp:
Max temp for hotbed: 100℃
Max temp for extruder: 250℃
Software resources
Operating system: Windows, MAC, Linux
Control software: EasyPrint 3D, Repetier-Host, Simplify 3D, Cura, Slic3r, etc.
Remote App: EasyPrint 3D App (with an optional 3D WiFi module)
File format: .STL, G.code
Electrical
Power supply: Input: 110V/220V
Output: DC 24V/15A
Connectivity: Wi-Fi (with an optional 3D WiFi module), USB cable,
SD card (support stand-alone printing)
Display screen: LCD 12864
Mechanical:
Frame: Aluminum profile
Build Platform: Aluminum heatbed+ plastic sticker
XY Rods: Wear-resistant aluminum profile
Z axis: Lead screw
Stepper Motors: 1.8°step angle with 1/16 micro-stepping
Physical Dimensions & Weight
Machine Dimension: 442 x 447 x 480mm³
Shipping box Dimension: 510 x 495 x 295mm³
Machine Net weight: 7.8kg
Machine Gross weight: 10.2 kg