New Multi-color 3D Printers Mizar M is Officially Launched,  With Double Hotend Group Modules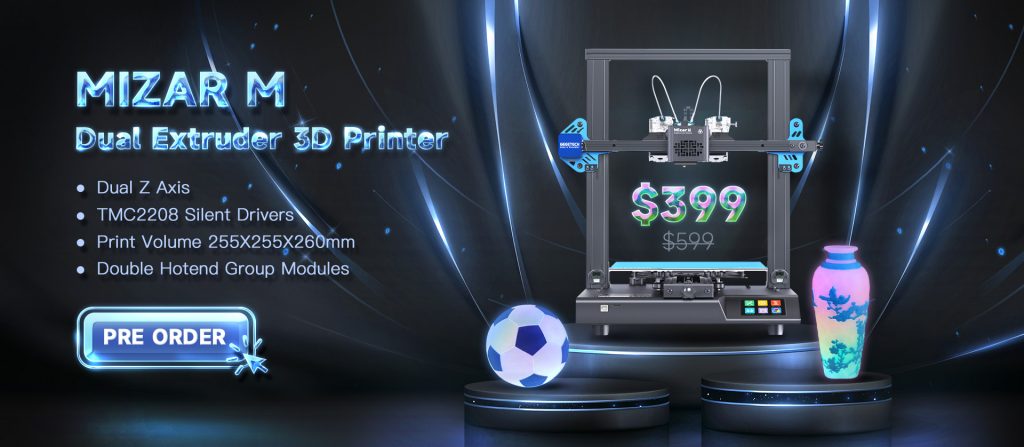 On October 28th CST, Geeetech released new generation color mixing 3D printer, Mizar M. Compared to Geeetech's previous multi-color 3D printers, Mizar M is equipped with two print head modules – "Separated Color Module" and "Gradient Color Module", corresponding to the two printing modes of "Separate Mode" and "Gradient Mode" respectively, allowing 3D printer enthusiasts to enjoy multi-color printing. At present, the official website has started pre-order, and the price is only from $399.
What makes Mizar M different?
Separate Mode VS Gradient Mode
Traditional monochrome printing has been difficult to meet the creative needs of 3D printing enthusiasts, and mixed-color printing has become the future trend. Mizar M has two print head modules, "Separated Color Module" and "Gradient Color Module", and is designed for quick replacement in structure. After replacing the print head module and inserting the hot end connector, the system will intelligently identify the print head module and enter the corresponding print mode.
Unique Separated Color Module
Compared with Gradient Color Module, the Separated Color Module of Mizar M can realize printing a single color without mixing another color when printing models with two color filaments. Besides, it gains a faster printing speed, which can better meet the needs of two-color printing.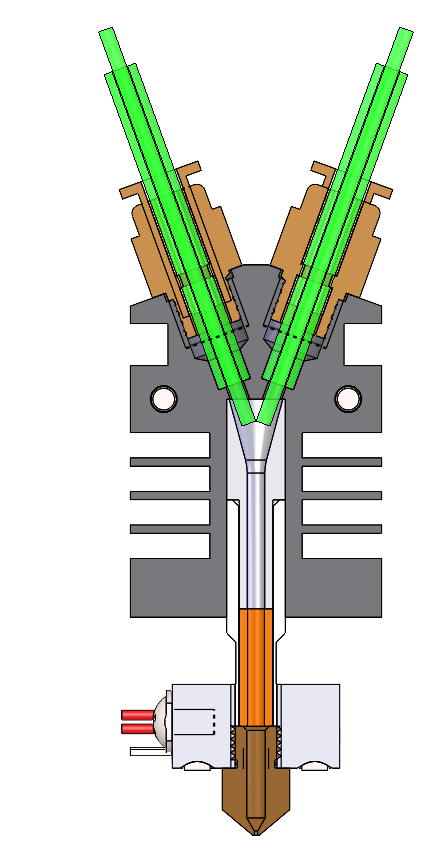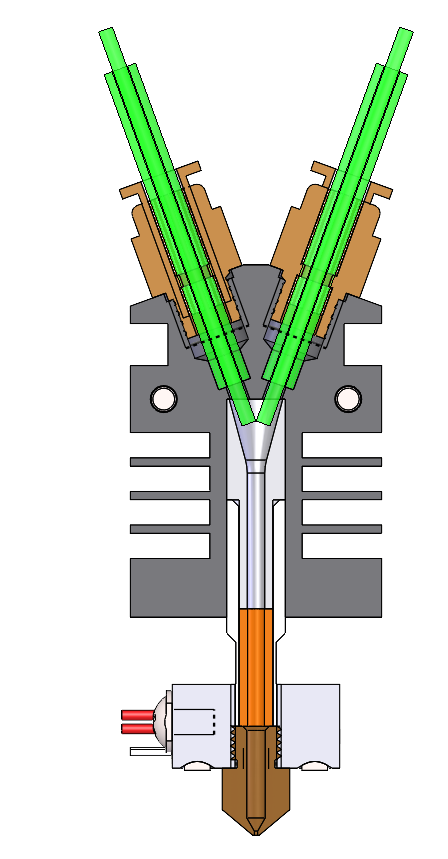 Patented gradient color technology
The Geeetech R&D team has optimized and upgraded Gradient Color Module of Mizar M. Compared with Geeetech's first-generation multi-color 3D printer, the Mizar M Gradient Color Module has redesigned the color mixing flow channel and a structure to prevent the reverse flow of melting filament. The filament is more uniformly mixed in the hot end. This special design effectively solves the problem of uneven color mixing, and the hot end blocked due to the reverse flow of the melting filament. At present, the gradient color structure has applied for a patent.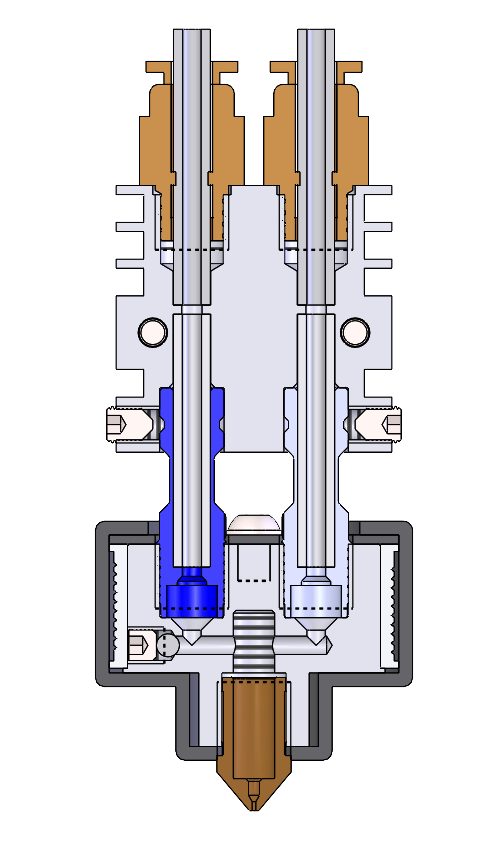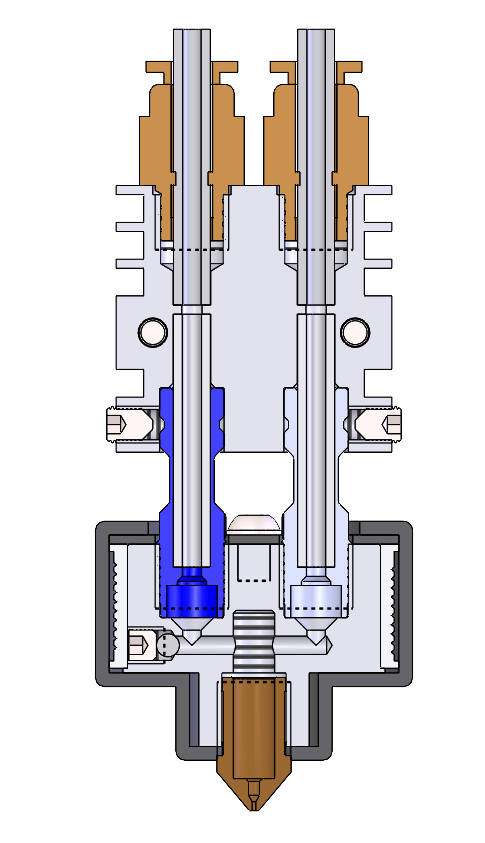 Mizar M with a printing size of 255 x 255 x 260mm, supporting auto-leveling and manual leveling, is equipped with fixesd hotbed and 32-bit silent motherboard. Responding to two printing modes, it comes with double UI interaction systems. The machine comes with dual-drive gear extruder and double Z-axis ensuring high printing quality. At the same time, Mizar M are designed with belt adjustment kit, nozzle LED light, filament detector and break resuming capability, etc.
Here is unboxing and assembly video of Mizar M:
If you want to know more info about Mizar M, please check Geeetech official website.