The Mildest Breeze Blown in 3D Printing | Introduction About e-NABLE
Various technologies, as we say, have packed into every piece of our daily life while greatly promoting the way how we live, the way how we think and even the way how we act. By and large, as the technologies keeps its influence on us offering us with a pack of benefits, we as human beings of the new century can't even live without the existence of technology.
3D printing technology, as a newly emerging innovation in most recent years, gained its momentum and is now undergoing a surprise shakeup in this huge market place. As 3D printing becomes more accessible, it is getting more common within the home, workplace and in public libraries, and moreover, it helps boost the charity career. In this article, I would love to get you informed about a non-profit organization- e-NABLE.
E-NABLE is an online global community of "Digital Humanitarian" volunteers from all over the world who are using their 3D printers to make free and low-cost prosthetic upper limb devices for children and adults in need. People who are suffering the loss of fingers, hands or even arms because of innate diseases, accidents or wars will gain their hopes from such an assistive technology out of 3D printing.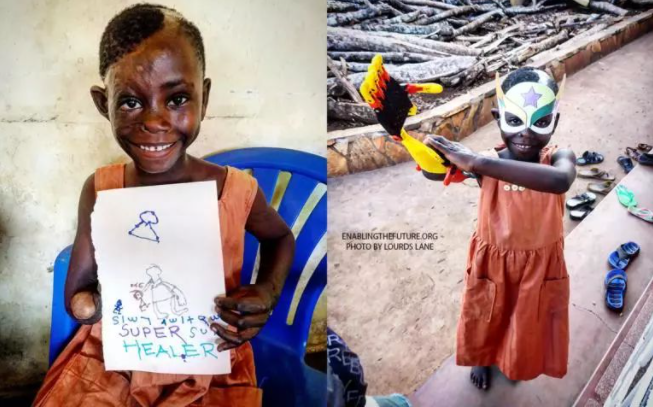 "Give the World a Helping Hand"
The positive shifts and mutual feedback from the child have had made everything come with love. This is what e-NABLE does, spreading love worldwide with every possibility.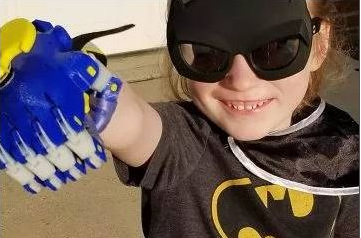 Cam, a 5-year-old boy who gets the brightest smile when he laugh, is confident and with outgoing mind, yet he would still hide his hand up subconsciously sometimes. His brightest-ever day came when he got his first 3D printed arm in his life. Such an artificial arm swept all his concerns and uneasiness while he felt even more confident and innovative in the inspiration of this printed hand in a copy shape from the one of iron-man. From then on, he became a volunteer of e-NABLE either, on behalf of the child spokesman. He is even more confident when he faces hundreds of people in front, adults or children.
"He has learned how to turn the printer and computer on, and he even knows how to edit a file with the assistance of other people." said Cam's mom, a volunteer of e-NABLE either.
Everyone is not a sage of perfection. We gain more love and hope from those imperfections.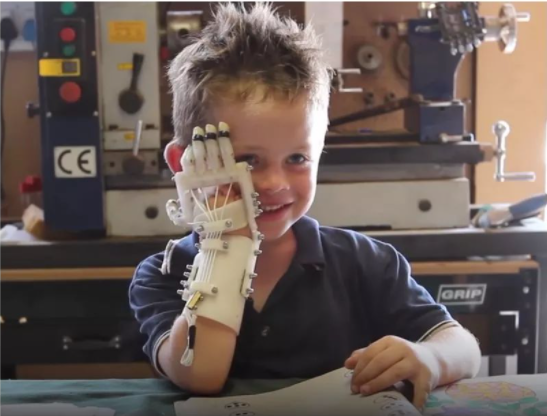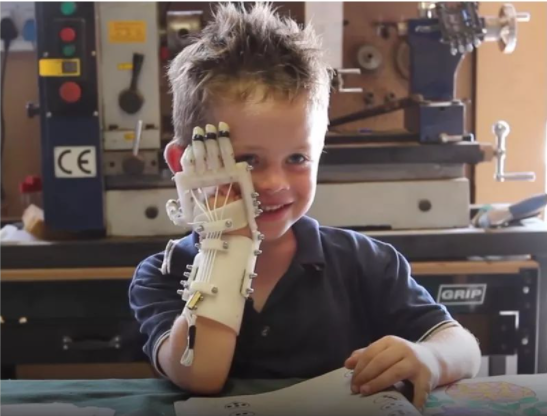 One day in December 2012, little boy Liam finally got an artificial hand for his own under the assistance of e-NABLE. After several tries and practices on handling his new printed plastic hand, he succeeded grabbing a ball up with that. His mom, who stood right aside, burst out crying with happiness.
As for the other people who possess a healthy physical situation, grabbing a ball is just a casual and simple movement. But for this little boy Liam and his mom, that is hope. The hope for the upcoming future and happiness for every piece in their life.
Richard Van As, a carpenter from South Africa met Ivan Owen, an engineer from Washington DC. in November 2012. They started running their 3D printing public welfare aiming to build more "Hands" for everyone who was in need of it. What they had done was also posted on YouTube. As the video went viral, more and more people started paying close attention to such a group.
"If you're willing to receive inquiries from people who need a robohand, put yourself on the map! I've put a user-editable map on Robohand's Facebook and Thingiverse pages."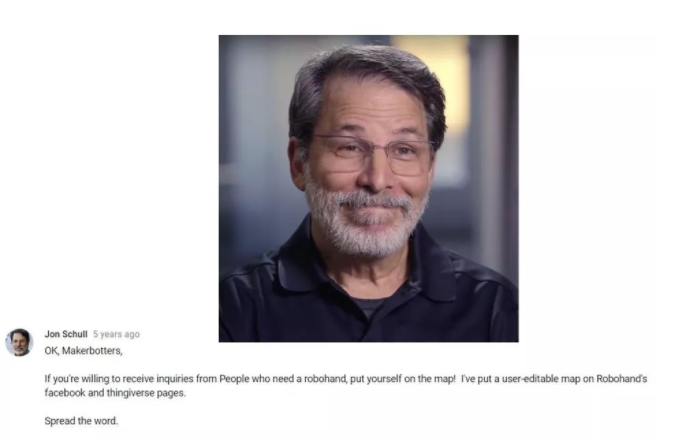 Dr. Jon Schull is a scientist from Rochester Institute of Technology, he had built up a map which connects the volunteers all around the world. It was the map which triggered a grassroot movement. And more than 70 volunteers marked their own position on the map within six weeks. That's how the e-NABLE platform formed.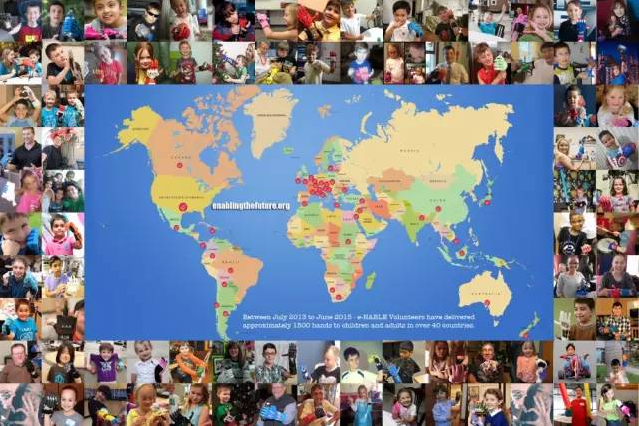 All volunteers nursed the same ambition, they gathered together on the platform, shared their own ideas while striving for designing various robohands for different kids.
What's the most surprising thing is that e-NABLE not only offers a "hand", but lets those kids in need liberate their own imaginations. They allows kids to choose the color and texture by their own. Red or blue? Smooth or carved? They get what they want.
"Can I get my new hand glow in the dark?"
"I want it to be a Spider-man type!"
Their lives aren't of darkness, they shine thanks to e-NABLE. They glitter thanks to the great 3D printing technology.
This week in Geeetech 3D Maker Salon LIVE TALK #33, we will invite Maria Esquela who is an active e-NABLE volunteer and leader from enablingthefuture.org, a 501c3 non-profit organization to share some of projects she had done so far.
Let's stay tuned!