Geeetech's Christmas Shopping Carnival(Official web/Amazon/AliExpress)
It's been an unusual year to say the least, and with the big day coming up, everybody has something they want for Christmas! Now it's time to pick out the best Christmas gifts for your loved ones.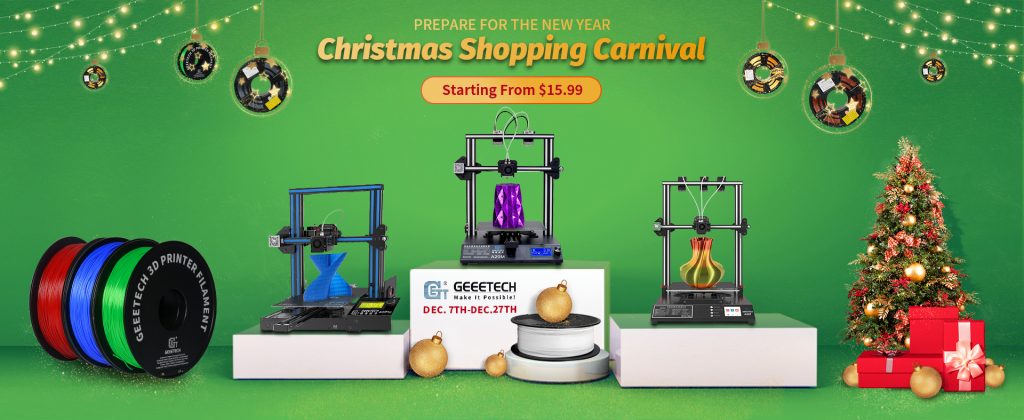 Here are our Geeetech products at fantastic discounts that you can add to your Christmas wishlist.Geeetech's Christmas Carnival 2020 Promotion is available from Dec.7th to Dec.27th,starting from $13.25 on both our official website and online stores(Amazon/ AliExpress)
Click the link below to check out all of the fabulous deals we have for the last sale of the year!Let's get right into it!
https://www.geeetech.com/specialpage/christmas2020/promotion-merry-christmas-special.html