The Constantly Evolving New 3D Printing Technology V.S. Traditional Surgery
Instead of oral medication, an in-time, effective and direct drug delivery on the certain cavity will always post a more promising and faster healing effect when it comes to some treatments of severe recurring illness. For instance, it requires an urgent surgery for any form of organ cancers, including a stubborn bladder illness. Yet concerns persist while the traditional surgery possessing some operative risks, their cases are often complex with many factors to consider. To that end, it is imperative to call out an innovation, technically.
Drug-delivery System of 3D Printer
Recently, researchers at the University College London (UCL) have developed an innovative 3D printer cooperating with the FabRx, a leading expert in pharmaceutical 3D printing area. The printer, as it is reported, will offer an constant delivery of medicine into the bladder. Using stereolithography (SLA), the researchers have created the device for intra-bladder treatment – administering drugs to the bladder through a catheter – to provide an alternative to oral medication for the treatment of severe bladder disease.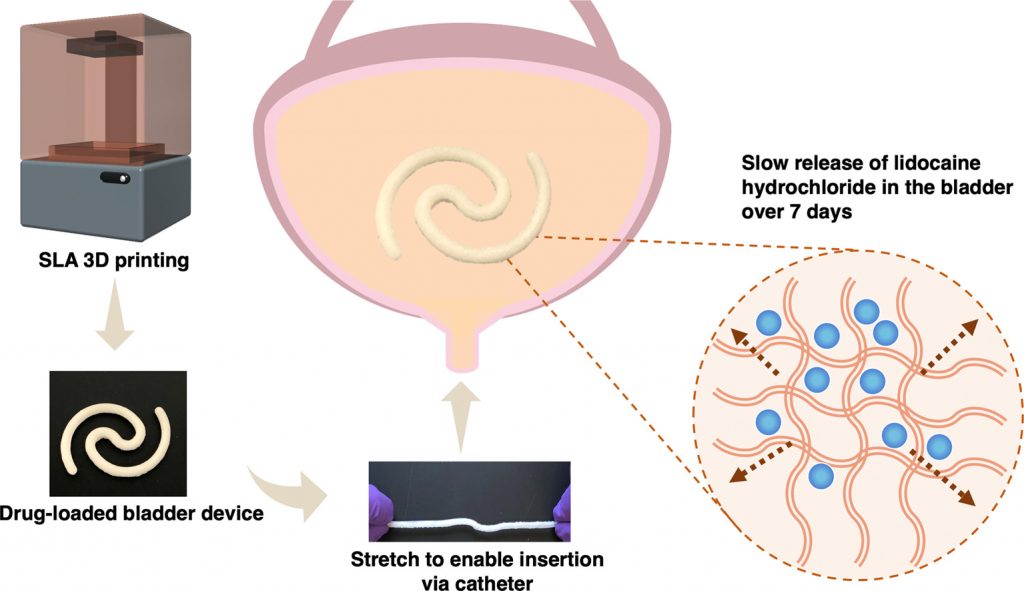 3D Printing Devices for the Intravesical Drug Delivery
The scientists used SLA and an elastic resin to create two bladder devices, one solid and the other hollow, which were designed to be inserted into the bladder through a urethral catheter. Prior to printing, the resin was loaded with three drug loads of lidocaine hydrochloride, a drug commonly used to treat cystitis and mitigate bladder pain. The device is able to change its shape in order to pass through the catheter, showing a good resistance to compressive and tensile forces. Once it is inserted into one's body or removed, it can still remain its original shape.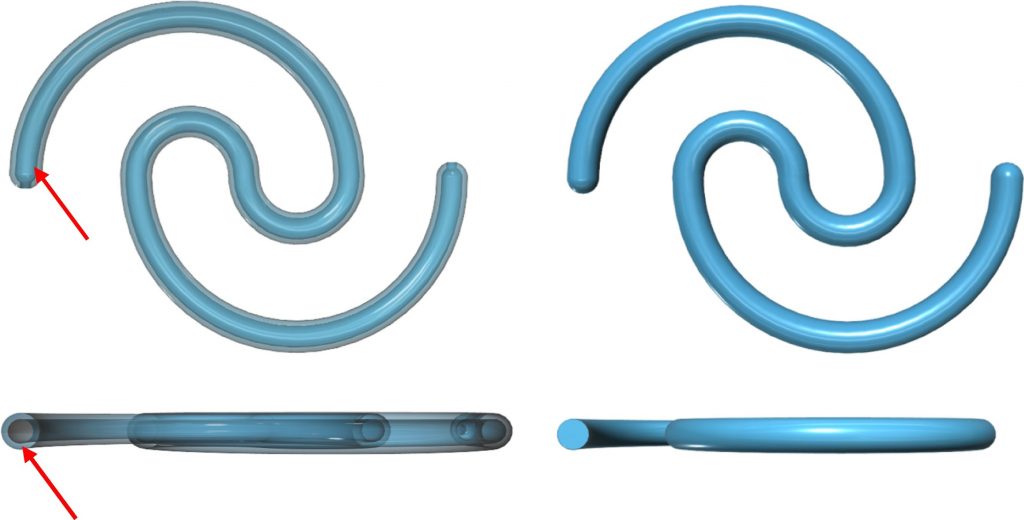 In terms of drug release, studies have shown that complete release of lidocaine from a hollow device can be completed within four days, while a solid device allows for sustained drug release for up to 14 days.
This innovative medical treatment, as far as we can predict, bodes well in the upcoming future, while it providing a good alternative in the intravesical drug delivery process.