3d filament,3d printed fashion,3d printed models,3d printed molds,3d printer,3d printing application,3d printing design,cool things,News,useful things,worth sharing
Unbelievable Germany's First 3D-printed Luxury Building
For Chinese people used to living in houses made of cement, living in a 3D-printed house must feel quite exciting.In Chinese society, men propose to ladys generally with the prerequisite of having a car and a house.Imagine if, years from now, the house women want most is a 3D-printed one.Well,maybe that's overstating it a little.But do you know what a 3D-printed house looks like?Germany's first 3D-printed luxury building has been created, so check it out!
PERI GmbH built Germany's first 3D-printed residential building in Bekum,Beckum, North Rhine-Westphalia. The house consists of two-storey detached house, each with about 80 square metres of living space, and was built using a 3D building printer.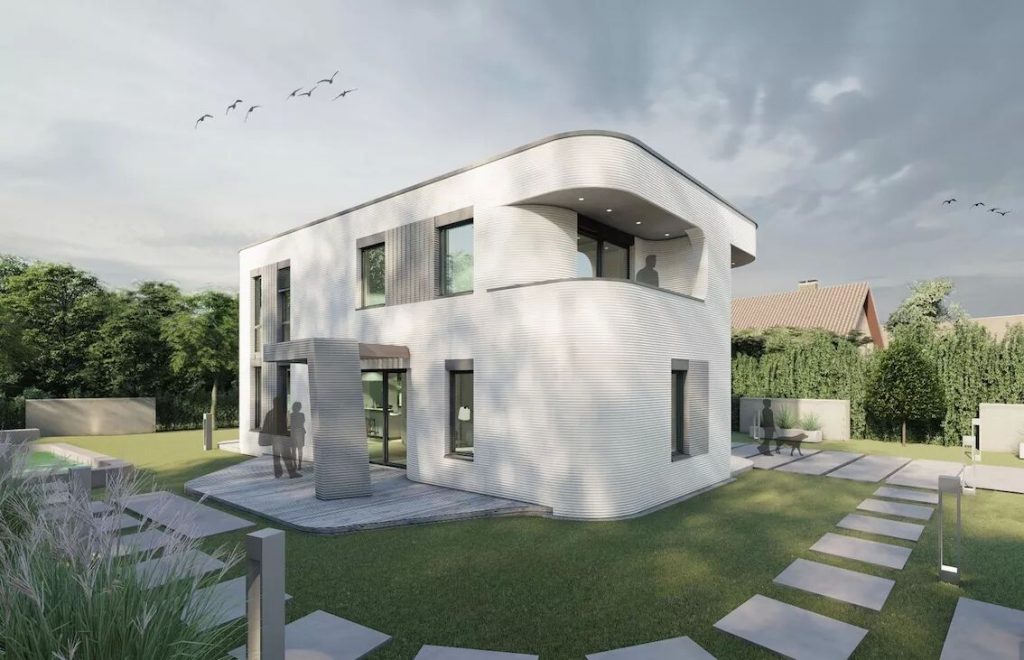 3D building printing has fundamentally changed the way we build and the process of residential construction.Leonhard Braig,director of production and supply chain at PERI GmbH, said: "Because this is the first building of its kind, the printing speed we proposed was slower than the actual speed."adding that they hope to take this opportunity to gain more experience in their day-to-day operations, as this will help them make greater use of the technology to make the cost come down in their next project.
The first 3D printed building in Germany was designed by MENSE-KORTE ingenieure + architekten fora design firm named Hous3Druck GmbH.To build it, PERI used 3D printers of type BOD2 for printing., which can be moved from anywhere in the building along its metallic frame and only needs to be calibrated once.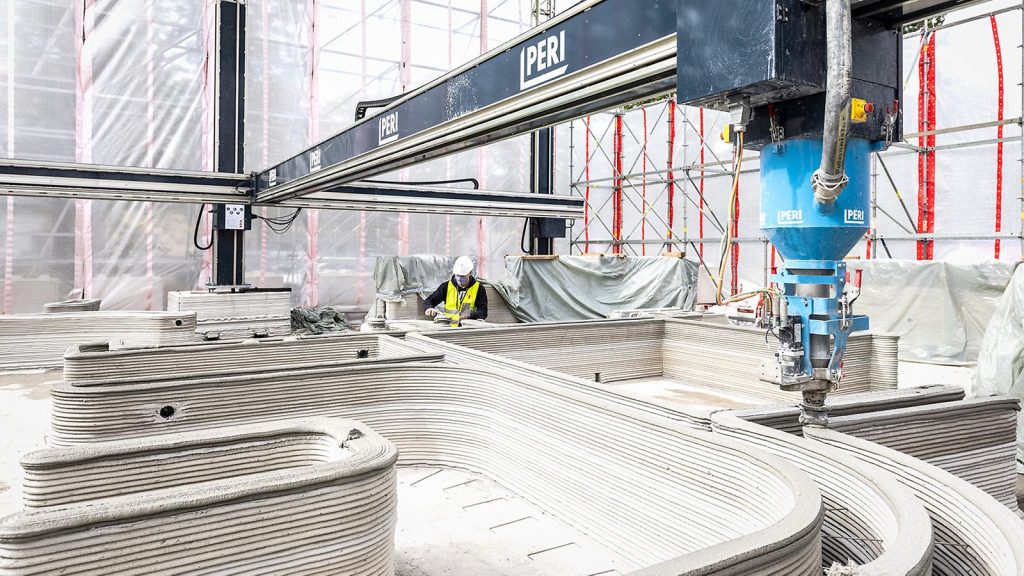 "With conventional construction methods, this would only be possible at great financial cost." said Waldemar Korte, partner at Mense-Korte. He thought the printing process allows designers more freedom in residential construction.
The building consists of triple-skin cavity walls filled with an insulating compound. During the printing process, the printer takes into account all the pipes and connections to be laid later,such as water pipes,wire way,etc.
BOD2 allows workers to perform work within the print area during printing.This means manual work, such as installing empty pipes and connections, can be easily integrated into the printing process.