Israeli Company Developing World's First 3D-Printed "Steak"
With the development of technology,3D printing technology gets more sophisticated and artificial meat hits more and more restaurants.So what if you combine these two?An Israeli startup has successfully created an artificial beef"steak"with 3D printing technology.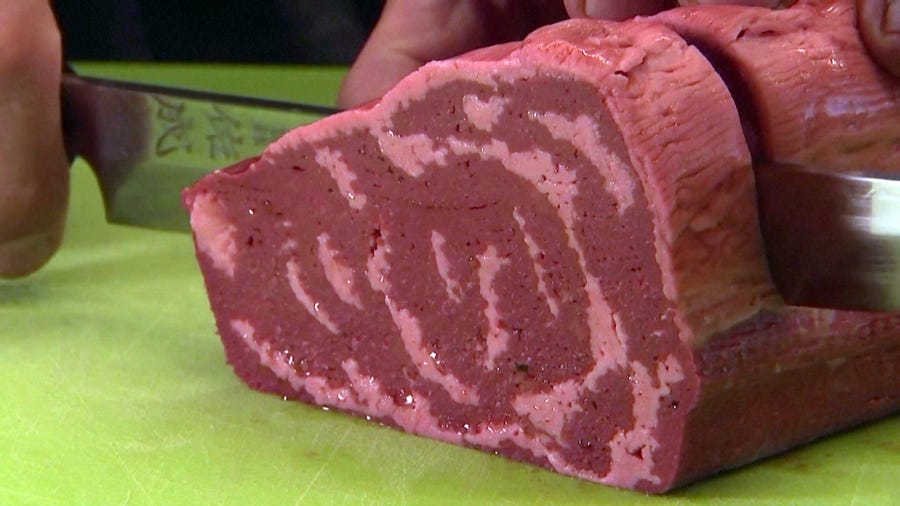 The start up Redefine Meat,founded in 2018,called on people to practice vegetarianism concept by 3D printing the steak instead of slaughtering animals for food.The company claims its steaks look,taste and feel just like real steaks,don't require any real cattle to be involved in the production process,and are sourced entirely from natural,sustainable ingredients.What's more,all the cooking methods,whether roast,slow cooking or grilling,can be applied to their artificial meat,which tastes even better than real meat.The good news is that it will be in high-end restaurants in Israel,Germany and Switzerland by the end of this year.
Redefine Meat uses:"proprietary 3D meat modelling,food formulations and food printing technology to deliver a new category of complex-matrix'meat'in a cost effective and scalable way".The steak itself is made from a mix of soy and pea proteins,coconut fat and sunflower oil,plus natural flavors and colors everyone will love.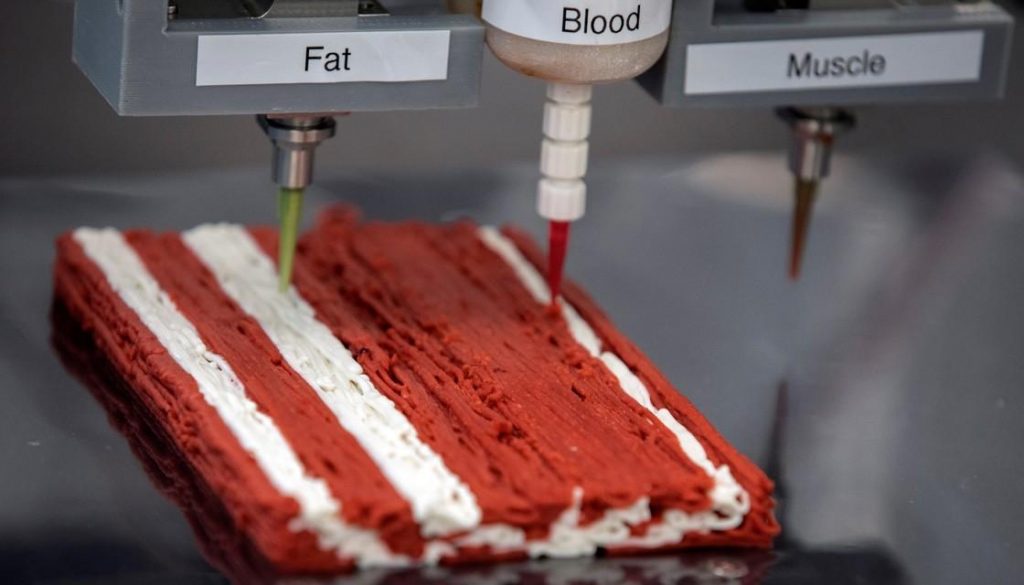 CEO Eshchar Ben-Shitrit specializes in manufacturing industrial-level 3D printers that will eventually be sold to meat distributors worldwide and become part of the meat supply chain.the CEO calls it"the best way to fight climate change,to deliver healthier solutions and food to the entire population of the planet."It's been reported that the coronavirus came from a sick bat,but it wouldn't happen with the 3D printing meat,which is much cleaner.
The market for artificial meat has been very competitive in recent years,but Redefine Meat is focusing on expanding production by combining 3D printing technology with artificial meat production.
Are you bullish on this company?Will you try the 3D-printed vegan steak?Leave a comment below to tell me what you think.