Halloween Cosplay Show by Geeetech
Why Halloween Day is Celebrated Around The World?
"Halloween is celebrated in most of the countries every year as the Annual Holiday Celebration from October 31 to November 1". First of all, sometimes you might have thought What is this Halloween? Where Halloween traditions came from? and How is it celebrated?. So join us for the Halloween Cosplay Show.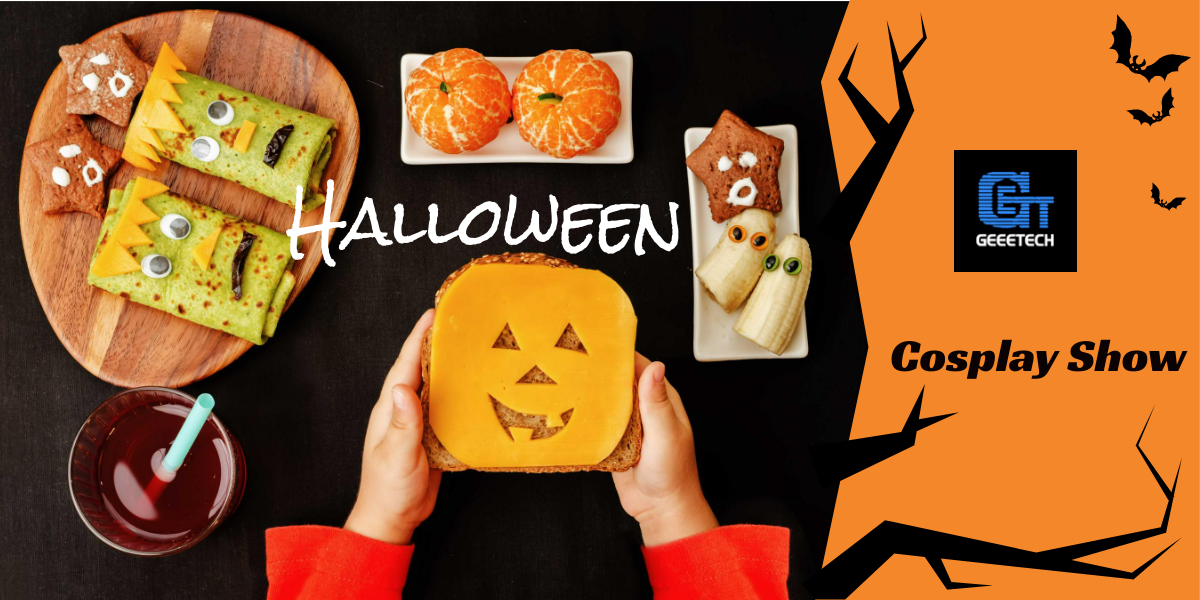 First of all, now let's discuss all these things Halloween Celebrations started back in the 8th century on November 1, Pope Gregory III started it to honor all the saints. Above all the saints were gathered and incorporated some of the traditions of Samhain known as "All Saints Day". The evening before this was known as "All Hallows Eve", and later on Halloween.
Halloween is also originated with the ancient " Celtic Festival" of Samhain. So, what does this mean? Celtic festival means marking the end of the harvest season and the beginning of winter or the " darker half" of the year-end as the Celtic day and ended at sunset also known as the Gaelic festival. From 31 October to 1 November starts from halfway between the autumn equinox and the winter solstice.
Geeetech Halloween Cosplay Show or Competition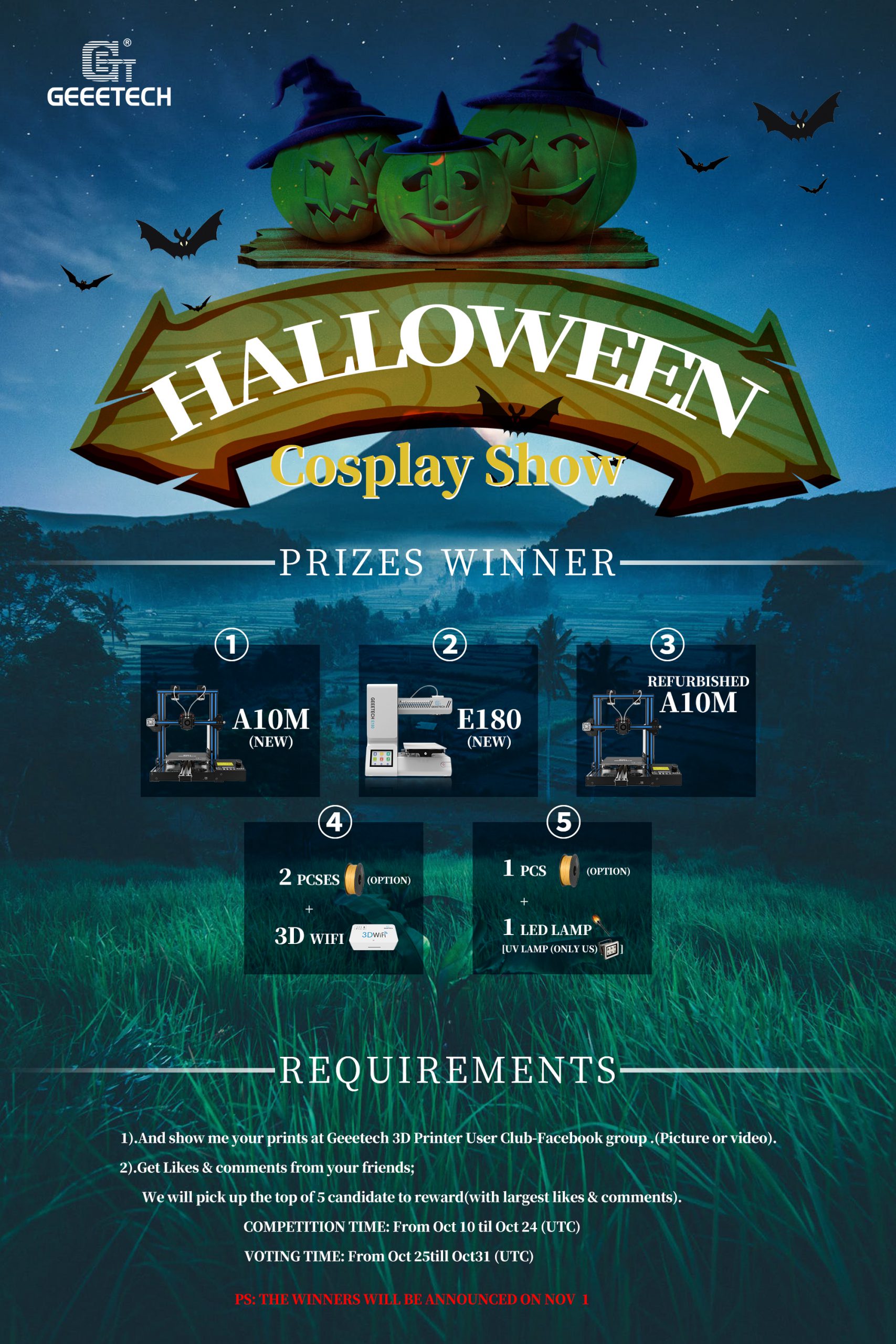 As a result now let's discuss why I am here telling you all these things " Geeetech as organized Halloween Competition for all the 3D Hobbyists",  are you guys excited about it. So let's check out the details. Above all win the prizes, the prizes will be given to "Top 5 prints with largest likes & comments".
Hello 3D Hobbyists! A big surprise is waiting for Geeetech customers this Halloween!!
Finally, this is all about the *Geeetech Halloween Cosplay Show*
Hey, Guys you just have to do this to win the exciting prices from Geeetech. Because, you can print whatever you want or desire to print, feel free to print whatever you like about Halloween festival from costumes to props, decoration- coloring, and party hard.
Competition time: From Oct 14 til Oct 24 (UTC)
Voting time: From Oct 25till Oct31 (UTC)
PS: Finally, the winners will be announced on Nov1
Wanna be the winner? Get going?
Winner Prizes
The first winner will get the best "A10M(New) printer".
The 2nd winner "E180(New)".
The 3rd Winner will be awarded "Refurbished A10M".
Will get "2 rolls of PLA(option) +3d wifi"
"1 roll of PLA(option)+ 1 led lamp"
Now let's look at the rules of the competition
PS(Postscript):
Colors of PLA filament: Black, White, Red, Yellow(option)
The UV lamp is only for the US, led lamp for other countries.
Competition at Geeetech 3D Printer User Club.
https://www.facebook.com/groups/315127105604393/
Requirements to win a prize
 Also, show me your prints at the Geeetech 3D Printer User Club-Facebook group. (Picture or video)
Hence get Likes & comments from your friends.
As a result, we will pick up the top of 5 candidates to reward(with largest likes & comments)
Hence sorry for the late post but still you guys have time so don't waste time make amazing 3D print and as a result get exciting prizes.
Therefore, make the best of Geeetech A10 3D printer only @ Geeetech official site