3d printed models,3d printed molds,3d printer,3d printing application,3d printing design,3d printing tools,cool things,News,useful things,videos,worth sharing
Eco-friendly- The Zero-3D Printed Guitar
The Eco-friendly Guitar is the step towards saving the universe from global warming because these are built from zero waste so the name " The Zero 3D Printed Guitar".
[su_youtube url="https://www.youtube.com/watch?v=E4arW2YzuvA" autoplay="no"]
The journey of finding new ways of building guitars was started back in the '90s by luthiers like Ken Parker of the Parker Fly I guess this is an end due to the invention of " Zero 3D Printed Guitar" in 2019.
The zero 3D printed guitar
The Guitar is designed by the Guitar Technician Neil Hewitson who has spent 15 years of his life playing Guitar and dealing with them and also, has a CGI designer at Gibson. He invented this stylish, reusable, recyclable, sustainable, eco-friendly and long-last design as made it very unique from other Guitars. The Guitar has been entered the market with its unique property of " Zero Waste" so the name " Zero Guitar" and also known as " World's first 3D printed Electric Guitar Model" at Kickstarter.
According to the designer is aiming for one guitar at a time. This cutting edge technology is providing a new path in the manufacturing of electric guitar using 3D printed that is really amazing.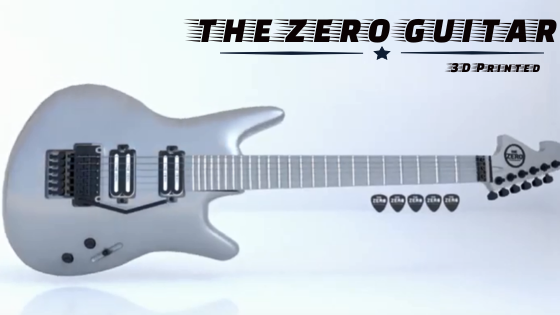 The guitar is made up of recyclable Thermo nylon PA12, which is light. And has a high impact strength that reuses any waste material in the manufacturing process. The modern design of this guitar and the makers have given various options to customize it by the musician. The main body of the guitar that has the dual output you can use either of it, contoured double-cut body, a two-humbucker pickup layout,  and a Floyd Rose tremolo.
The guitar has different configurations depending upon your taste you can customize from top to bottom. Due to this creation, there will be zero shipping of unsustainable materials, logging and helpful for the environment. That will reduce global warming if we don't cut trees. Because in the olden day's guitar were made from East Indian and Brazilian rosewood other than these 2 manufacturers.  Also use maple, mahogany, alpine spruce, and ebony.
Risk of making this Modern Guitar
The makers of this, running a campaign on Kickstarter to get funding. Which will lead to the launching of this guitar into the market and start shipping by 2020? And also he can purchase the hardware required for the complete building of a single guitar. Then closely working with the manufacturers to reduce the cost for the customers.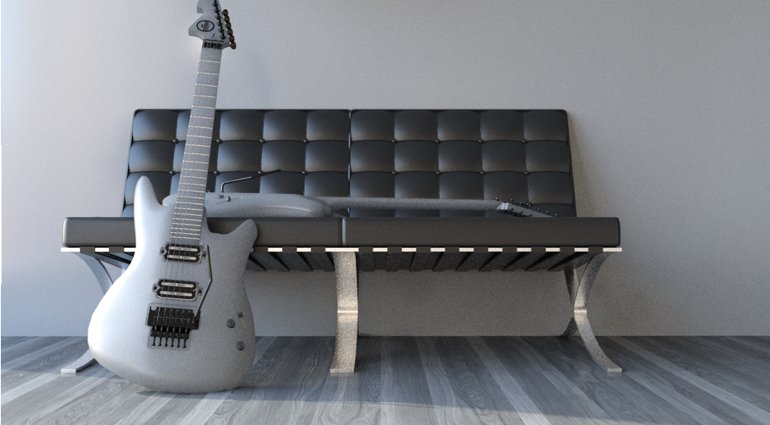 The Zero guitar in a Cosmo Grey finish will cost you around $2,861. The only body for $772 and body with a separate hardware kit for $1,058.
Is this 3D printed zero guitars are gone shine into the future of guitar making?
Make the best of Geeetech 3D printer only @ Geeetech official site