Nasa used Geeetech A10 to create Electronics
Geeetech 3D printer at Nasa, Production of Electronic components
[su_youtube url="https://www.youtube.com/watch?v=7TQZHk6xB5o" autoplay="no"]
NASA Marshall Space Flight Center used  Geeetech A10 3D Printer during the prototype testing of the Electronic Alchemy Eforge 0.6 version. Morning Bird Media Corporation and A & M University for their STTR Phase II contract through an Additive Manufacturing Technique. A technique to develop 3D printed electronic components.
The project was started back in 2016 which is successfully delivered with the help of the Geeetech 3D printer.
Can 3D printers make Electronics?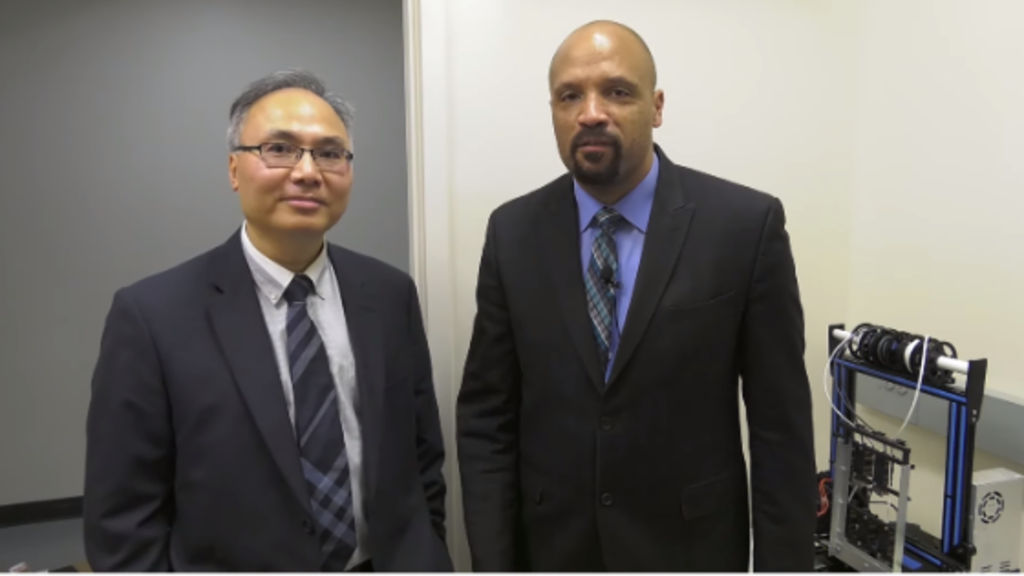 Nasa used the Geeetech A1o 3D printer to see how it made wanders. Hence, 3D Printing as made its benchmark in almost every industry. May it is aerospace, military, architecture, industrial design, construction, automotive, engineering, dental and medical, fashion, footwear, jewelry, food and many more. Hence, reducing the cost of manufacturing, time in building the object, labor, and reduction of waste in this ever-evolving technological era.
3D printing technology is very helpful, fast, innovative. And has replaced the production and manufacturing of components with its improved way of manufacturing. The components layer by layer using additive manufacturing technique.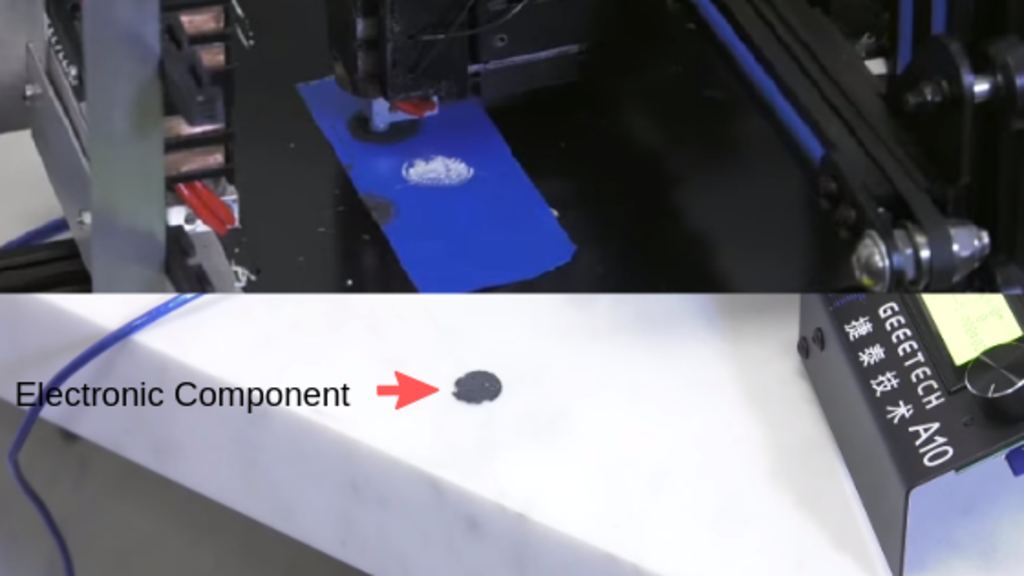 Now it has also set its benchmark in the field of Electronics. Hence, at Nasa last month, the production of the Electronic component was a pressure sensor. Made up of 3 different materials insulators at the bottom in green, resistor at the middle in grey and capacitive material at the top in yellow. Using Tinkercad which is a Cad software platform used in creating 3D digital designs. Those which are deployed as .G file that drives the 3D printer and using a 3D filaments of various colors. The product is created within no time by the Geeetech A10 3D printer using additive manufacturing techniques.
Reason behind using Geeetech A10 3D printer
Geeetech A10 3D printer with its handsome attire of blue and black color combo. A simple, attractive and dignified 3D printer with GT2560 open-source control board that is reliable, cost-effective and easy-to-assemble.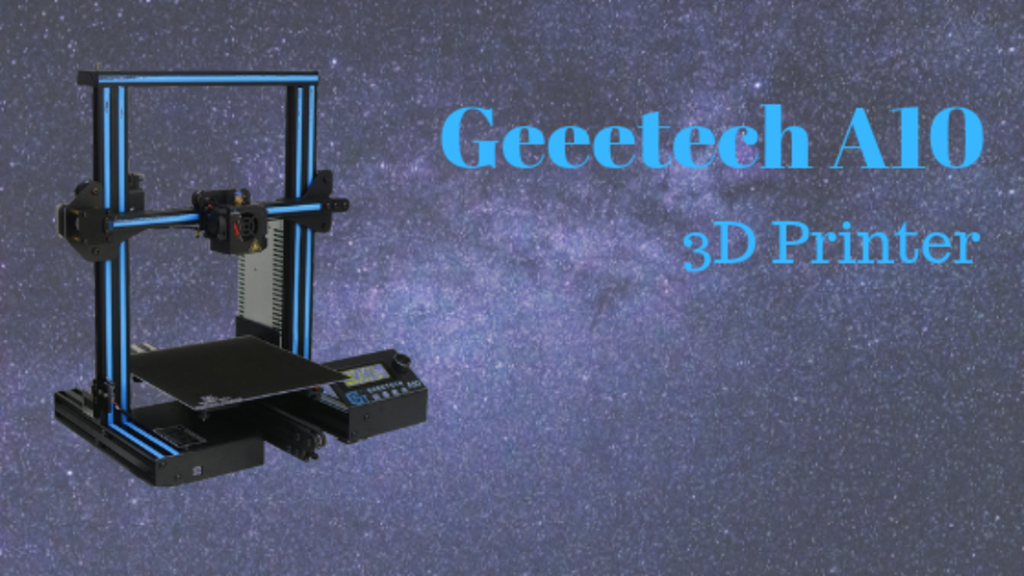 Due to its gantry structure and its build volume as 220*220*260mm&sup3. A10 3D printer makes the best of the building platform with its hot black bed that provides the full view of the printing details. Its well-designed extruder head placed above the hotbed greatly reduces the risk of clogging or leaking. The design of extruder helps in the printing head move lightly and stably with enhancing the printing efficiency, high resolution, and adhesion. The V-shaped wheels and rails on each axis made up of wear-resistant and aluminum profiles. In a large measure reduce the printing noise and provide a pleasant 3D printing environment. These are the reasons which Nasa used the Geeetech A10 printer.
Main features and how it's different from other 3D printers.
Featuring the printing accuracy of 0.1 mm. A10 delivers exquisite prints with delicate texture, sleek contour, and stable structure.
A10 comes with OPEN SOURCE GT2560 control board, providing limitless space for you to modify the firmware and tinker with your printer.
Stable running provide users with quality printout and satisfactory printing experience.
A10 printer comes with an LCD screen. Therefore provides all the menus such as Info screen, Tune, Prepare, Control, SD card and About the printer.
A10 provides 2 print choices one is SD card and the other is USB printing.
Its Break-resuming capability helps to resume the printing process. Hence, when a power outage is caused and completes the unfinished print successfully.
The Reset button helps to reset the printer when the printer works abnormally and prevents any damage.
The filament run-out sensor is used to detect the end of printing, prevents half done printing. And therefore helpful in printing large objects fearlessly.
Due to these amazing features of this 3D printer. Nasa used Geeetech A10 for additive manufacturing project.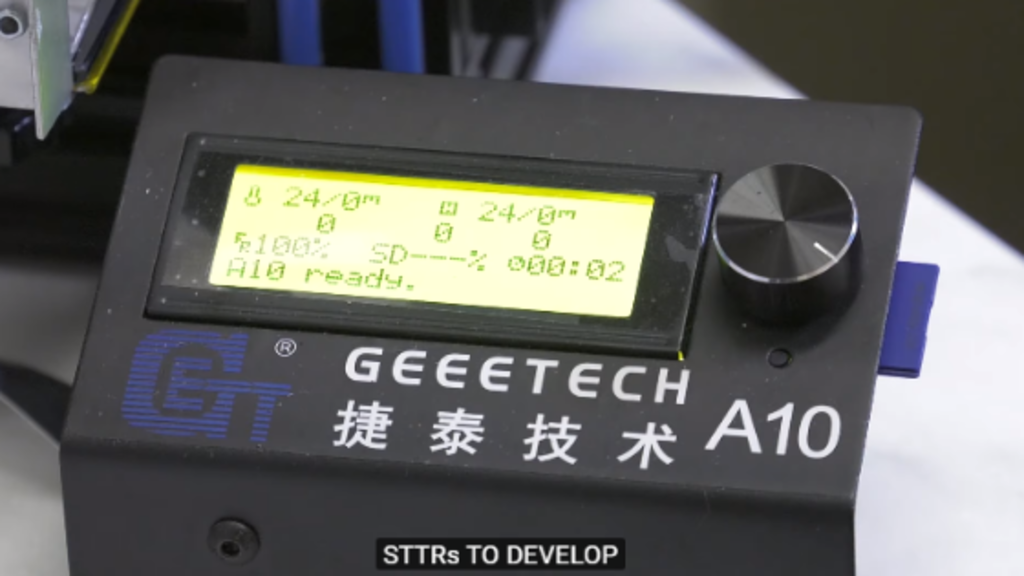 What's Next?
Hence, 3D printed electronic components can be used in various applications. Such as Research and Development, Space Missions, Medicine, Manufacturing, Technology, and many other fields. However, 3D printing is changing the world in the near future through its capability to provide various components with great accuracy and components created within no time due to its speed. Before the production of components used to take days now, they are created within minutes with high resolution and adhesion. 3D printing and its features are gone very useful so what are waiting for click on the below link and start using Geeetech 3D print and make your life simple and easy.
Make the best of Geeetech A10 3D printer only @ Geeetech official site
Credits: NASA's Marshall Space Flight Center