3D Printed Concrete Pillars – Origen Festival.
Students from ETH Zurich have 3D printed concrete pillars they were nine unique pillars. To be used as a stage by dancers at the Origen Festival in the Swiss Alps.
At the Origen Festival in the Swiss Alps, spectators can enjoy dancers using nine unique 3D printed concrete pillars as a stage. The columns were created by masters students from ETH Zurich. Therefore used a new process that produces prints fast without a mold or any formwork.
"This can reduce the ecological footprint of concrete construction by entirely removing the formwork and by using less concrete… We are able to strategically place the material only where needed,".  Explains Ph.D. researcher Ana Anton, one of the teaching team at ETH Zurich's Digital Building Technologies unit.
The students used an industrial robotic arm to 3D print the 2.7-meter-tall columns with layers of specialized concrete just five millimeters thick. Incredibly, the columns took less than two and a half hours to create. Hence, thanks to high-resolution 3D printing and a fast-setting concrete mix, developed by a separate team at ETH Zurich.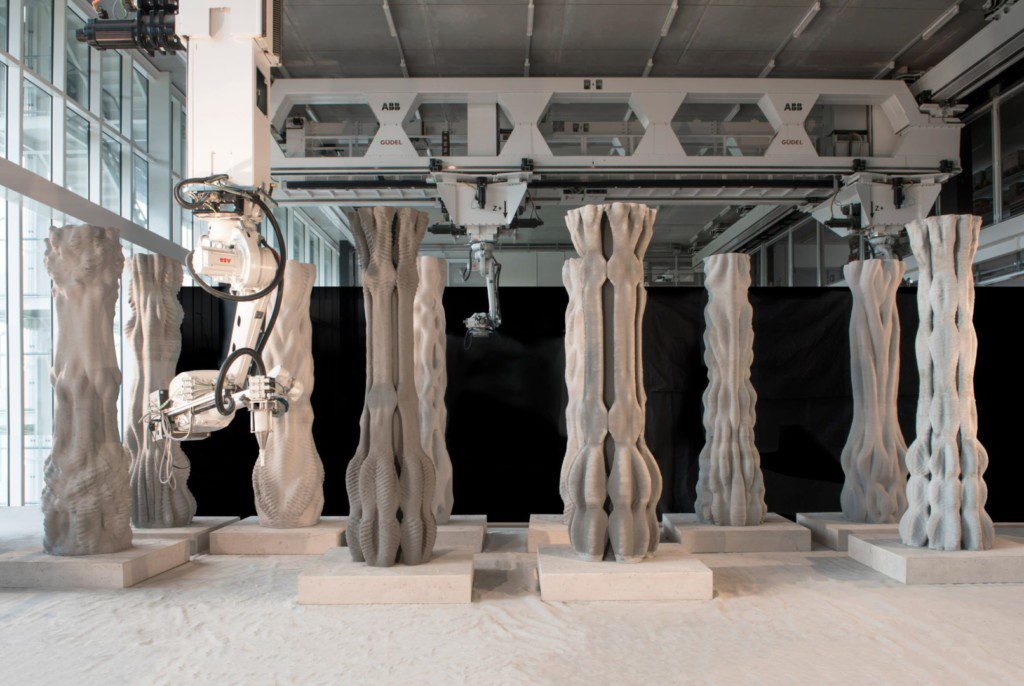 Concrete Choreographic pillars for Human Choreography
The structures are called Concrete Choreography. Each of the nine pillars features a unique aesthetic devised to be "fluid-looking". Therefore, to ensure the columns were strong yet lightweight, the students focused on the interior of the structures.
"What makes our concrete printing approach outstanding is that we address both material efficiency and the aesthetic potential of this technology," said Anton.
The columns were printed offsite by the ETH team, before transportation to the Swiss Alps for the festival. Therefore, they will be publicly viewable at the end of July and into August, where they will feature as interactive stage dressing for performances.
"The 3D printed concrete pillars will create the opportunity for the artists to dance in between, in front, around, to hide, climb and interact in many ways with this unique, monolithic architecture… Each column has his own character and dynamics, just like the dancers," explains Anton.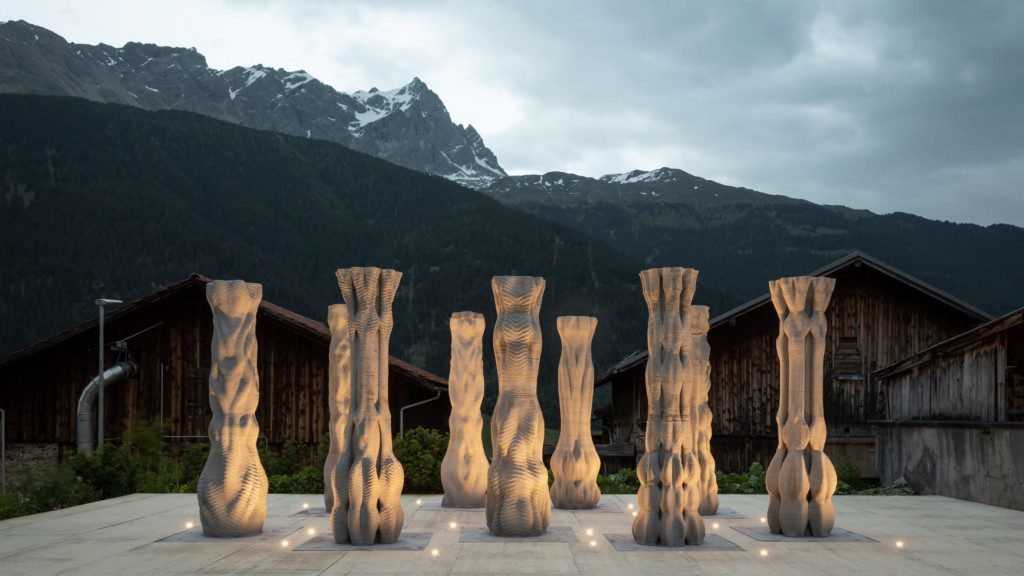 Source: Dezeen