A30 3D Printer Unboxing and Initial Impressions.
Hey!  My name is Andrew DeLisle.  I am an author for Inov3D and also the CEO of Nub Werkes.  I wanted to give you a brief rundown of who I am before going over some of my initial thoughts after receiving our A30 3D printer.
Like I mentioned, I write articles for Inov3D.  These range from tutorials to reviews and everything in between.  I also run Nub Werkes, which is a charity that I use to provide free 3D printed prosthetic devices to kids and adults all over the world.  I've been involved with 3D printing for over a year, but I am a field service technician for IBM and have over 20+ years of experience with computers and electronics.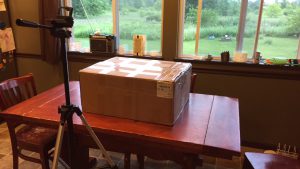 After initially cutting the tape on the box, I found all of the parts well secured in packaging foam.  This kept the parts from banging around during shipping.  All of the cables were either wire tied or rubberbanded together to keep the cabling bundles neat.  Everything arrived in good shape with no issues to report.
The typical small assembly tools and other freebies were in the box, with a small test sample of filament and also a Geeetech mouse pad!  There was a very condensed quick start guide and an 'Assembly Manual'  that didn't include any assembly instructions.
After looking at the parts that were available, it was pretty obvious how to assemble.  The brackets were already partially assembled so it was easy to drop them into the frame and tighten up the chassis.  The wires were all protected with wire braid that provided a clean look and the cable ends were clearly labeled.  The cables were plenty long and were easy to plug into the various end stops and motors.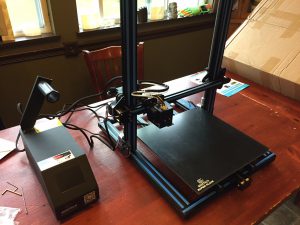 Check out my son, Aidan, and I unbox and assemble the A30 3D printer below!
The Geeetech A30 also has very good fit and finish properties.  Any cut pieces of extrusion were neatly capped with a rubber Geeetech logo.  The paint on the aluminum extrusions was also flawless with no scratches.  The bed surface on the A30 is also very unique.  It is a specially textured glass that should provide some very quick heating and excellent adhesion.  The wires for the hot-end are also neatly tucked under the shroud and glued in place.  This enhances the overall appearance greatly and really helps the A30 not feel like some kind of half-finished science project.
Overall, I was blown away by the appearance and the attention to detail that Geeetech has done for the A30 3D printer.  I am excited to get printing with it and see how it's quality stacks up against some of my other printers!
Make the best of Geeetech 3D printer only @ Geeetech official site