8 DIY 3D Prints For Every Kitchen!
Since we've used 3D printed to make all sorts of cool and nifty objects, it's only fair we made some for the kitchen too!  Whether you make these for a loved one or for your own kitchen, these 3D printed kitchen tools will simplify your everyday kitchen tasks. So take a look at 3D prints for kitchen.
8 Best 3D prints for the kitchen
Measuring cube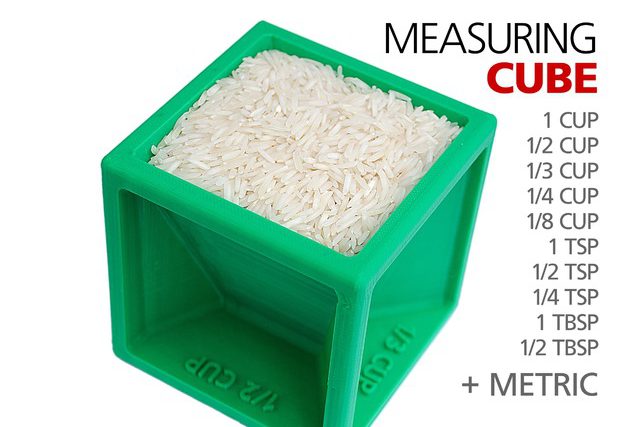 You've definitely seen measuring cups in the kitchen but how about a measuring cube? This unique design made by iomaa is the perfect addition to your kitchen and you'll never need multiple spoons to get your measures right because this cube does it all! However, if you found this Measuring Cube useful, don't forget to fill up the survey mentioned on its Thingiverse page!
Juicer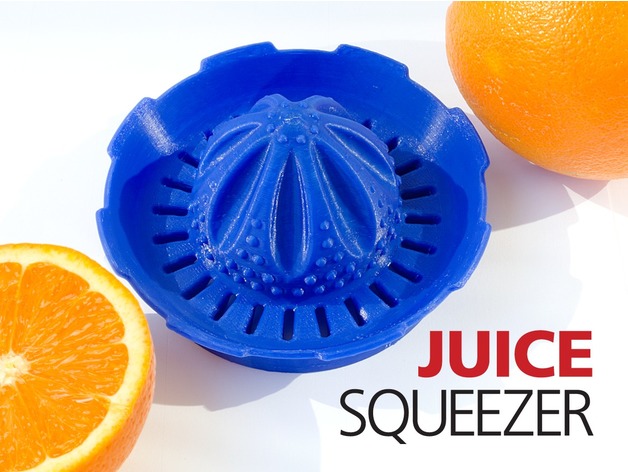 Everyone loves freshly squeezed juice with breakfast and if you can't find your old fruit juicer(or if you just don't have one) then it's time to print one for the kitchen! Another awesome design by iomaa, all you need to do is print out this easy Juice Squeezer and get juicing!
Second Life Mug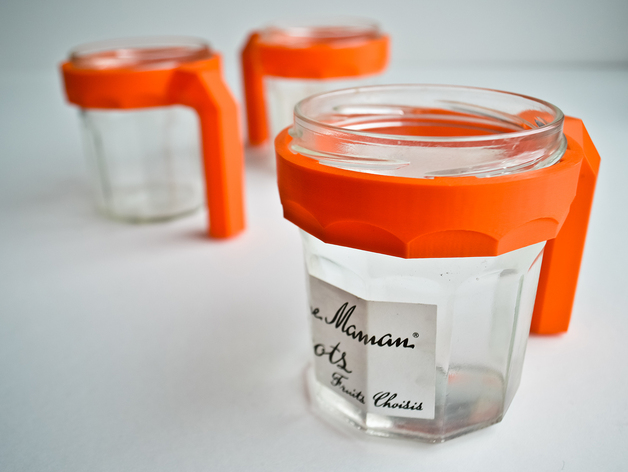 As the name suggests, this handy little design breathes a second life into your old mason jars/glasses and lets you use them as a mug! It fits a regular "Bonne Maman" jar but you can scale the size up to suit your need. So why throw away perfectly good glass jars when you can upcycle them into quirky mugs? Made by LeFabShop this print is available to download here.
Sink Basket Strainer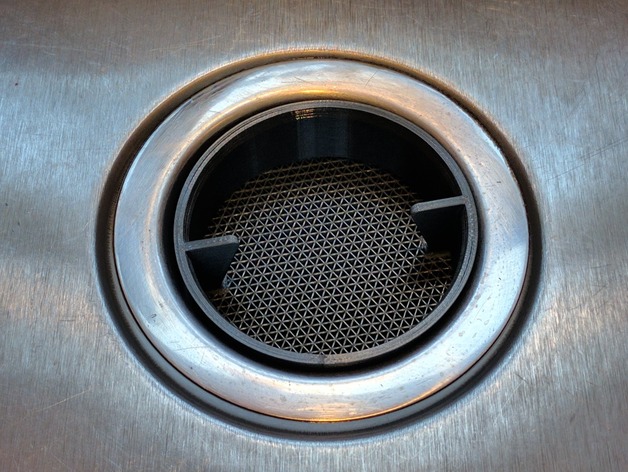 It's hard to find a good strain for the kitchen sink so why not 3D print one out? Designed by LoboCNC this sink strainer will fit a standard US kitchen sink drain. It fits perfectly and stops rubbish from blocking your drain. To create the mesh you can adjust your infill pattern. You can find the STL files and instructions for printing this strainer here.
Floating Gravity Wine Bottle Holder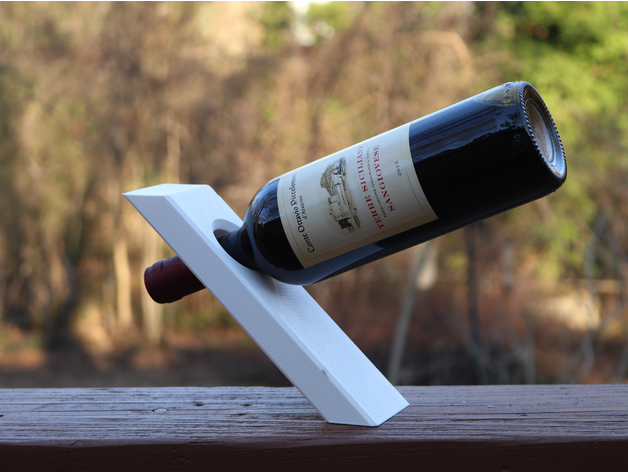 An innovative way to store your wine, this one will definitely be a conversation starter amongst guests! You can 3D print this awesome wine holder either in two parts(for smaller printers) or as one individual part. And don't worry about your bottling toppling over- it's safe and secure. Made by creator AndrewSink find this design on Thingiverse here.
Bag Clips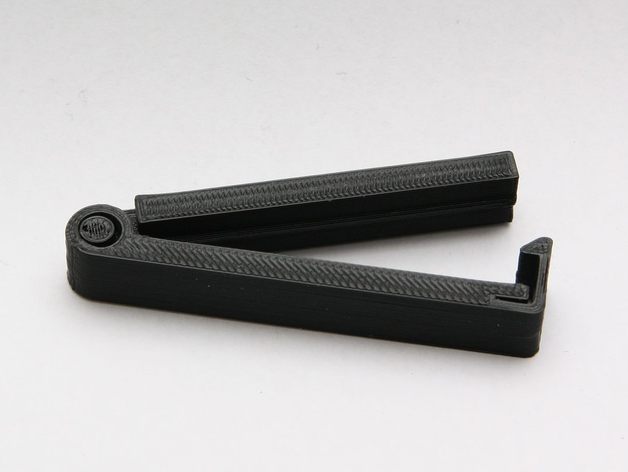 Say bye-bye to soggy chips thanks to this handy bag clip designed by MasterFX which will seal any bag easily. The design itself is easy to print and you can use ABS as well as PLA to make this. And if you want a bigger size you can follow the print dimensions mentioned in the instructions here.
Cookie Cutters

If you love baking then you'll love 3D printing your own cookie cutters! Fun to print and even more, fun to use in the kitchen, you'll never have to shop for another cookie-cutter again thanks to the amazing 3D printing community. Creator OogiMe made this creative Easter Egg Cookie Cutter along with many other cool designs that you can check out on Thingiverse.
Smart One-Handed Bottle Opener
It's time to crack open a cold one with the boys and what you really need is this one-handed bottle opener, because why not? Using two hands is basically over-rated and creator Kart5a understands how lazy we can get. Besides, it leaves your other hand free to dig into a bag of chips! Available on Thingiverse you can find this design here. The hope the article is helpfully related to 3D prints for kitchen.
And if you're still looking for a 3D printer why not check our Store for some cool choices?
Credits: thingiverse.com