3d Print Black Panther Costume Inspires Fashion Trend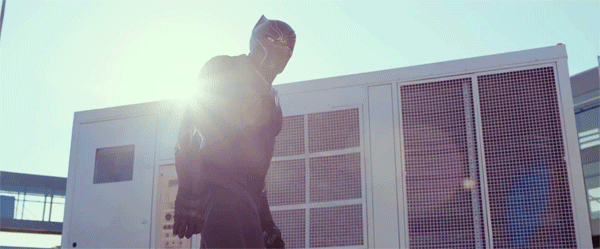 "Wow" is the best word for me to describe Marvel's, Black Panther. It really requires no introduction but in case you weren't aware. Therefore, it has quickly become a top-grossing movie directed by Ryan Coogler (Fruitvale Station, Creed). Do you want to 3D print black panther costume?
The amazing 3d printing impact, making me even more excited for the epic film. As we already know, the film itself features some eye-catching 3D printed costume props. Hence which is exciting as is, but when we learned about an educational effort. That is initiated by non-profit Mbadika combining Black Panther with 3D printing for educational purposes. Therefore, the significance of the film on young lives became even more apparent.
This article is on film's stunning costumes that were made using 3D printing technologies.



Marvel's Black Panther is absolutely killing it. Not only did the movie rake in $241.96 million in North America on its opening weekend (even beating out Star Wars: The Last Jedi). Hence, it is also the highest-grossing February film release ever.
Ramonda, Queen of Wakanda – Costume:
When the Black Panther, whose real name is T'Challa, sees his mother for the first time in the film. She's wearing a stunning white ensemble—a gown, a cylindrical hat, and a shoulder mantle that fans out behind her head like a setting sun. To Carter, the Wakandan queen's hat needed to be immaculately shaped. Therefore, a level of perfection that could only be achieved with algorithms and computers.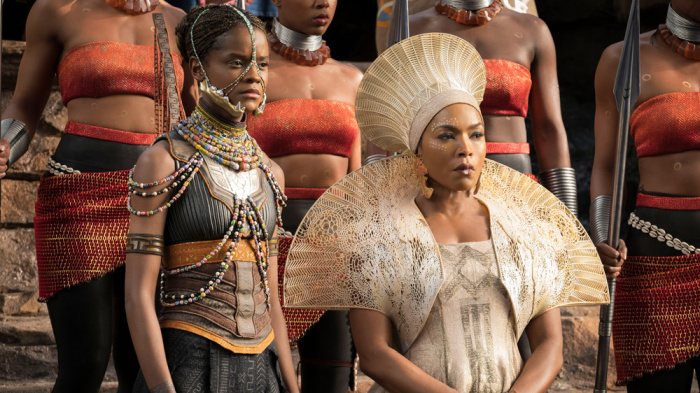 3D printing was used in the movie to create a number of costume props. Ramonda, queen of Wakanda, wears dysmorphic, haute couture pieces. That definitely would have made Marie Antoinette jealous. One of Ramonda's most spellbinding outfits is a dove-white ensemble, featuring a sculptural jacket shaped like the moon. And a towering traditional Zulu hat. The stunning shoulder piece was made on a large-format 3D printer.
Black Panther Suit's Headpiece: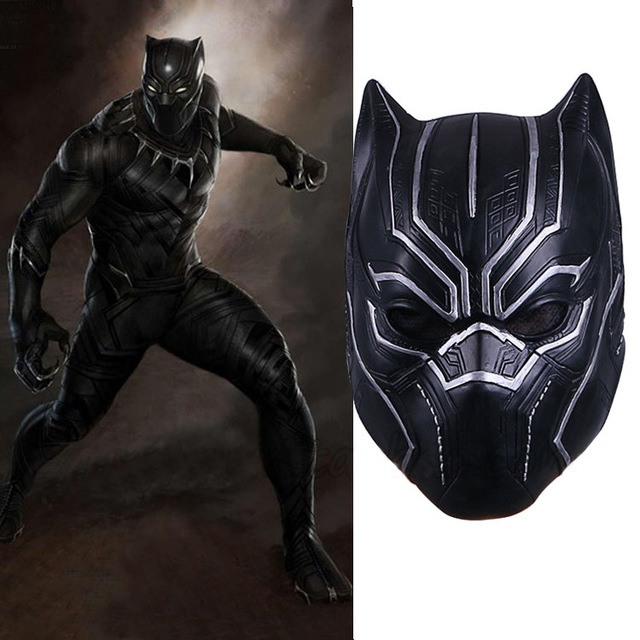 Fans have fallen in love with quite a lot of Black Panther, including the film's wide array of costumes. But as it turns out, the titular hero's suit almost had a pretty different look.
Concept artist Jerad S. Marantz recently shared several pieces of concept art for the suit worn by T'Challa/Black Panther (Chadwick Boseman) in the film. The first sees the suit's headpiece with a more textured look. As well as a particularly interesting design for the necklace the suit comes out of.
T'Challa's Powerful Spear:
If you are a die heart fan of Black Panther movie and you want to look like a warrior of Wakanda. Therefore, 3d printing can help you create a piece of the film's magic at home. In a video for Make: maker Darrel Maloney (aka Youtube's Broken Nerd) goes through the process of designing and 3D printing a replica of T'Challa's powerful spear.
Maloney, known for his superhero-inspired makes, designed T'Challa's spear using Cinema 4D. Hence,  says he started with a few basic shapes to get the spear's base and tip designs just right.
Satisfied with the 3D model, Maloney set about 3D printing the spear's separate parts using a 0.2 mm layer height. And 80% infill for the tip and base and 10% for the cylindrical handle. Once the printing was complete, the parts were sanded down and coated with a primer filler for a smooth finish.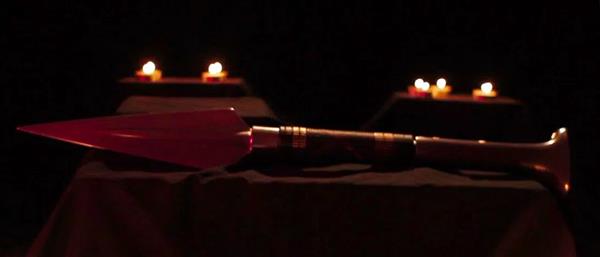 To capture the visual effect of vibranium, the 3D printed Black Panther spear tip and base were coated with a chrome metallic spray paint and the mid-handle was painted black with antique gold designs.
If we have left out some important objects from the series. To be a 3D Print black panther you can make yours and send them to us. We will publish them on our Geeetech website as well as the FB page.
Credits: youtube.com.