DIY!! 3D Printed Ergonomic Keyboards for the Uncompromising Typist…
If you are a mechanical geek you surely might be having insights about the  Reddit Mechanical Keyboard community.
Yeah, a whole community just talking, making and sharing their split keyboards!! Now the question that arises is why do we need a mechanical keyboard? Most manufacturers make keyboards from one circuit board and use what many describe as mushy buttons. A mechanical keyboard uses individual switches on each key and many people claim it is not only much more satisfying to type but also more accurate and faster.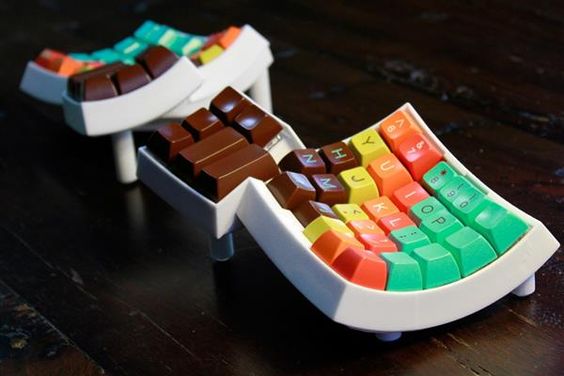 But mechanical keyboards are not much common but there is a community which loves making their own keyboard. Some people get kits and assemble them together or all the parts and fix them properly and some 3D Print the framework and attach the required electronics. When it comes to customizing the keyboards, DIY works the best and so here are the Keyboard you can print them out.
The Dactyl keyboard contains two distinctly curved keyboard segments, it sounds a little weird and is a little weird but Dactyl Keyboards are future.Dactyl, the name itself refers to an object curved to fit the natural shape of the hand, so it's almost like an optimized version of an ergonomic keyboard.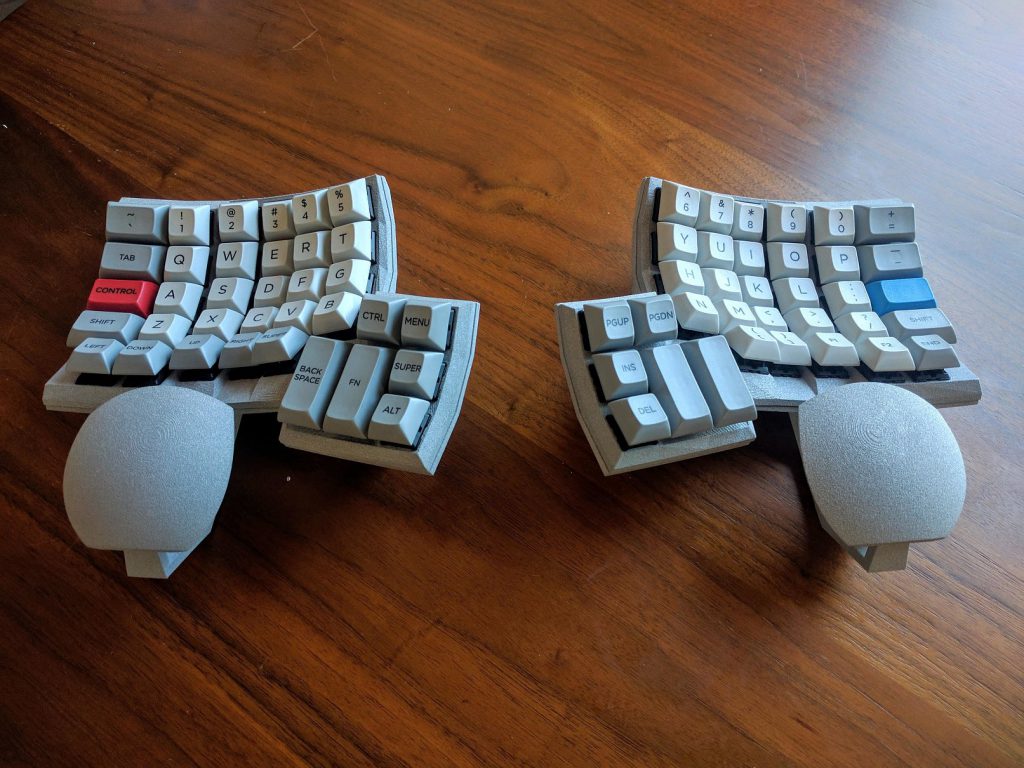 The Developer of the keyboard is Matt Adereth, he is a tool and infrastructure builder and a mad keyboard collector.Now the good thing is it's also a mechanical keyboard.Over the decades you might have noticed the clicking sounds and physical satisfaction has been decreased, that's because the IBM type classic keyboards have phased out, instead, we are all using less expensive, spill-proof keyboards packed with rubber membranes that do all the work for us.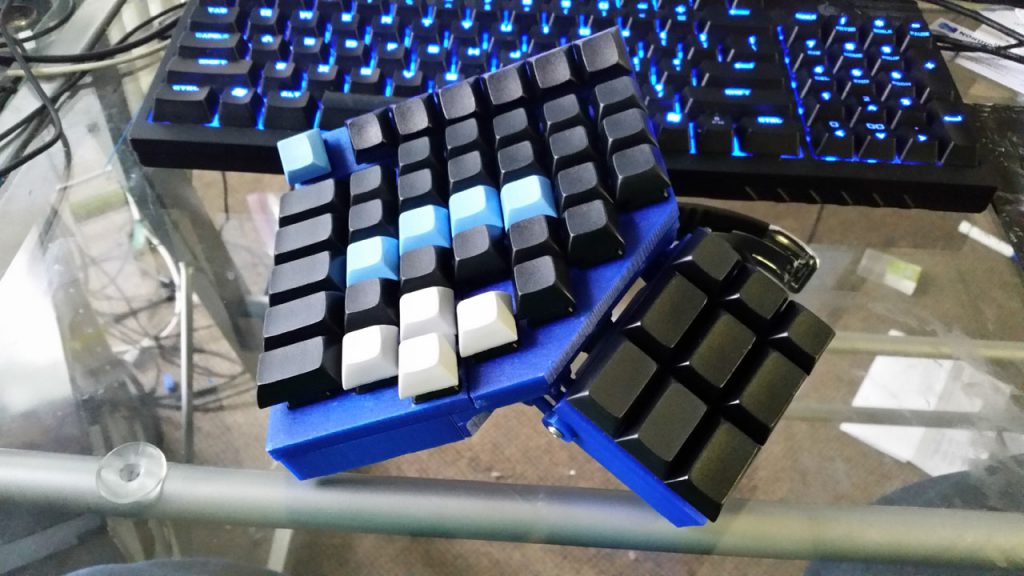 The Dactyl keyboard is inspired from the  Kinesis Advantage. "The layout is very similar [to that of the Kinesis Advantage] and quite comfortable. I've got the thumb cluster a little closer and angled and I think it makes it nicer. The only problem right now is the lack of palm rest, which some ergonomics folks think is actually a good thing. I'm working on one next," he tells his fans.If you're interested, you can actually build one of these amazing keyboards yourself with the help of Matt's GitHub files, but there isn't really a detailed guide available. And the best printer and PCB for printing this keyboard is available at Geeetech.
If you are an uncompromising typist and spend most of the hours on the computer then this is just the right keyboard for you.It is one of the heavier keyboards in the list which is made of wood and adds a character to your keyboard.It ages gracefully without looking dirty and a slob.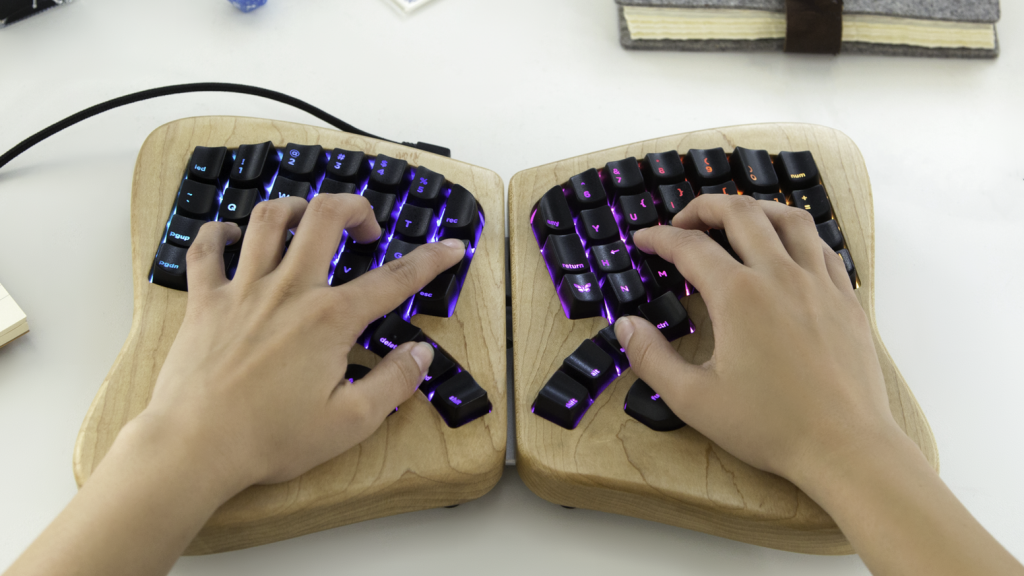 The company mills the Model 01's enclosure from two blocks of solid maple and use mechanical keyswitches similar to those found in the original Apple II. The keycaps are all custom sculpted, the 64 keycaps make fingers guide to the right key.The base keyboard can be laid flat, split, tented, or setup tripod style.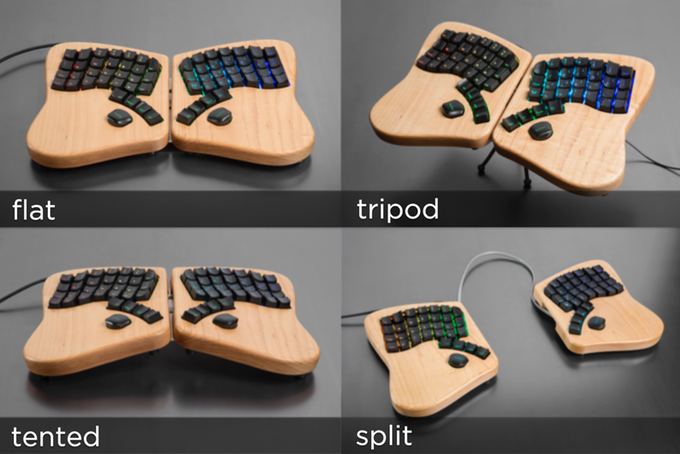 Other features include fully programmable LEDs, true N-key rollover (NKRO) which is for folks that need to press more than 6 keys at once, and application-specific macros.The high-quality keyswitches make the soul of the keyboard lively. Get to know more about Keyboardio and print it out by yourself.
A wireless split ergonomic keyboard which you can totally do it yourself.The designer has posted up the source and design files on this Reddit thread including PCB manufacturing files, Lasercutting files, Wireless firmware, QMK source, PDF Schematics, PCB design files and Parts list with suppliers. The creator says learning to make a DIY keyboard is a bit difficult but it was a bit simple.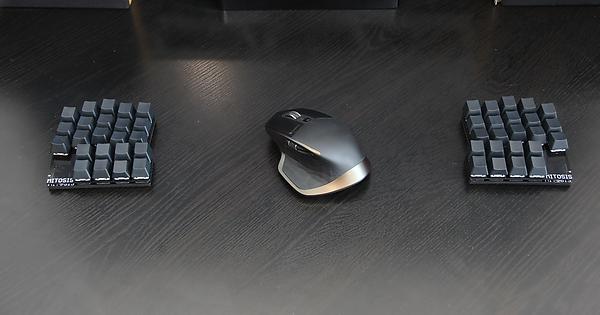 Thumb clusters were the part of his plan but used to get pinky pain after long typing sessions. The benefit of a completely different system is that he could still touch type QWERTY, something in his brain just switches right back when touches a row staggered keyboard.
Shortcut Ergonomic Gaming Keyboard
A fully customized keyboard for all the gaming freaks out there.The main features of this keyboard are Thumb cluster,hand-shaped design, split keyboard, and a configurable layout. Know more about the keyboard on their blog.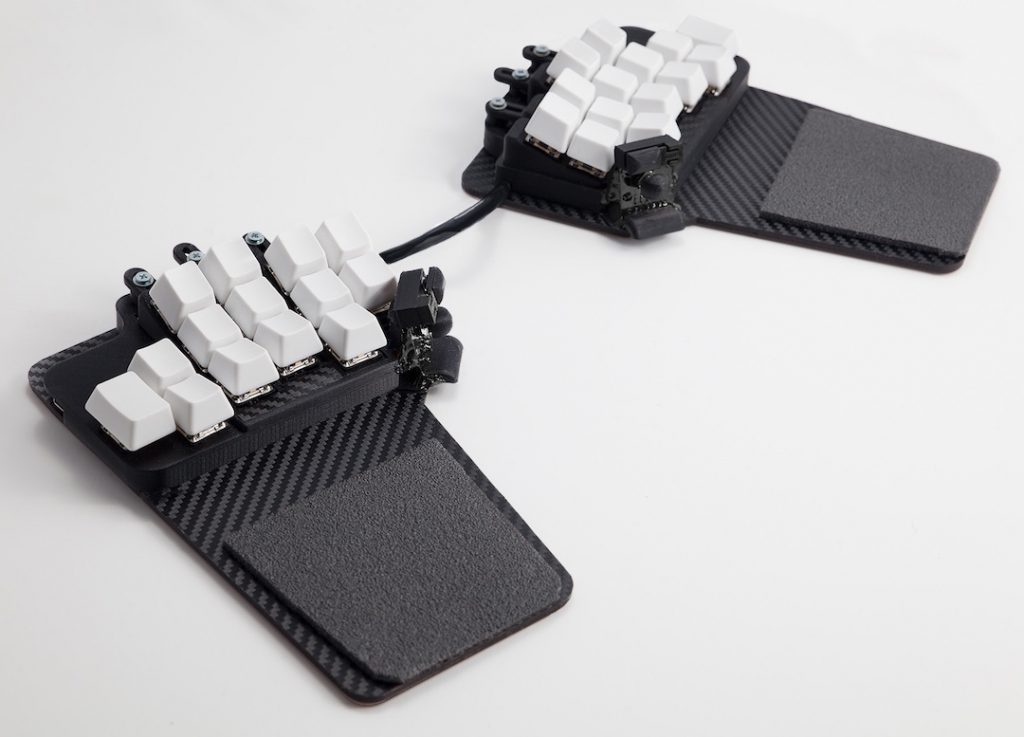 These keyboards might have convinced you to start making one yourself, so what are you waiting for? Just get the right printer that will satisfy all your needs and the right PCB and other accessories required and start printing. We suggest you the Geeetech Prusa I3 will be the best for printing a user-friendly and elegant keyboard.
Credits: Reddit.com,allthingsergo.com,youtube.com, shortcut.gg.