There's nothing like using 3D printing to make stuff you really love especially if you're part of a fandom you cherish. And since 3D printing and Harry Potter are both pretty magical,to begin with, it's only fair that we made a list of some of the best 3D print ideas for Potterheads. Take a look!
Deathly Hallows Rotating Pendant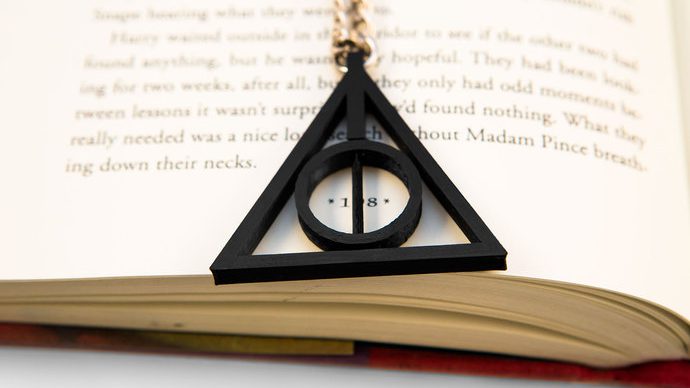 Want to know the easiest way to spot a Harry Potter fan? You'll probably see them wearing the Deathly Hallows symbol! And though there are many 3D printable designs online, we love this one by ecken which has a rotating center and you don't even need to assemble it. Just print it out from Thingiverse here and spin away!
Elder Wand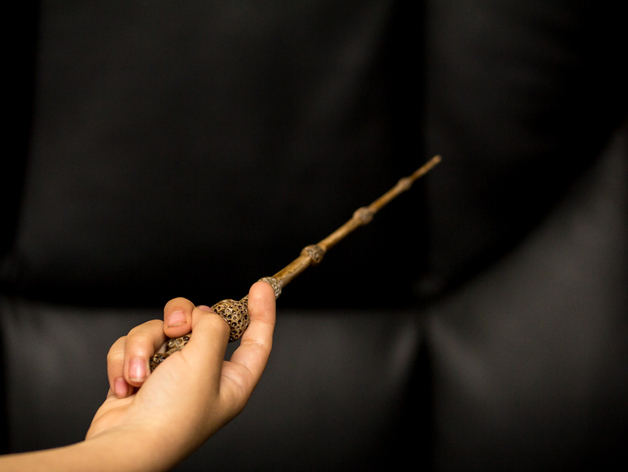 If you're upset that you don't own an Elder Wand till now then it's time you 3D print your very own. You can even substitute your regular PLA for wood filament for an authentic look and then use a wood stain of your favorite color!
It's hard to find a better 3D printable design of the famous Elder Wand than the one made by jakereeves and you can find his work on Thingiverse!
Harry Potter Glasses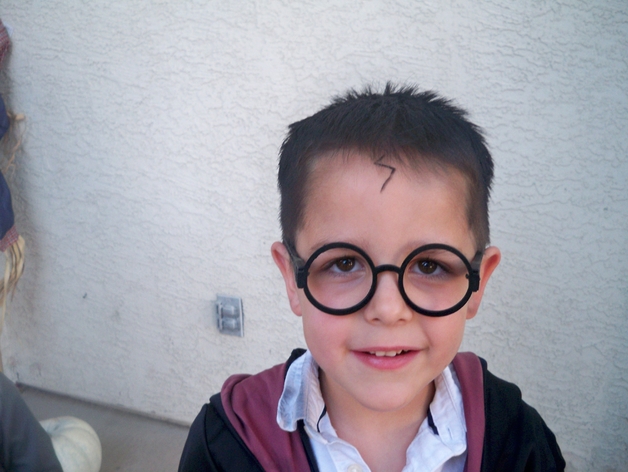 What happens when your Harry Potter Halloween costume turns up without a pair of glasses? You 3D print them! And that's exactly what designer Tunell did for his son. Though these glasses are a bit smaller for an adult you can scale them to 1.25X for a perfect fit!
Get your very own Harry Potter Glasses on Thingiverse where you can print out the parts and assemble them easily.
Sorting Hat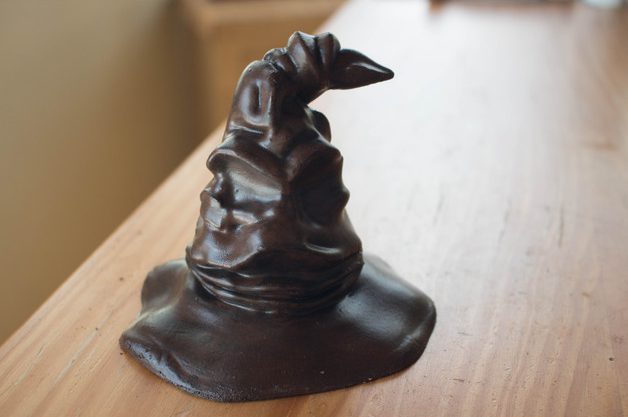 Wondering which house you belong to? The Sorting Hat will tell you! And thanks to designer cerberus333 you can make one so you never miss out on the Sorting Ceremony!
House Crest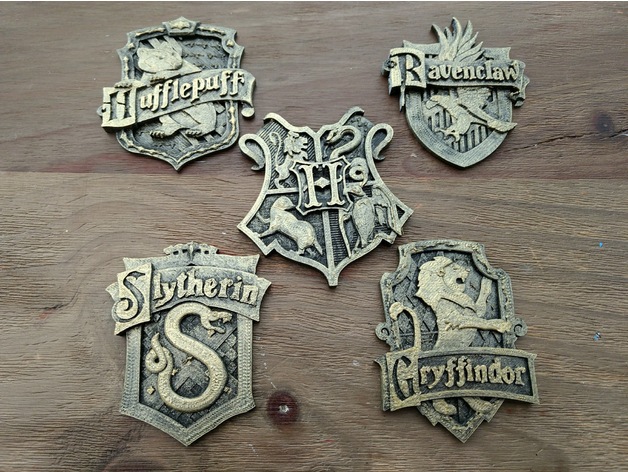 Once you've been sorted into your house it's only fair that you 3D print some house crests to flaunt your glory.  And luckily designer Imminentfate has created individual house crests for Gryffindor, Ravenclaw, Hufflepuff, and  Slytherin that you can turn into badges or keychains.
Additionally, you can also print the Hogwarts Crest made by 3dberd to complete your Harry Potter collection!
Golden Snitch (with a stand)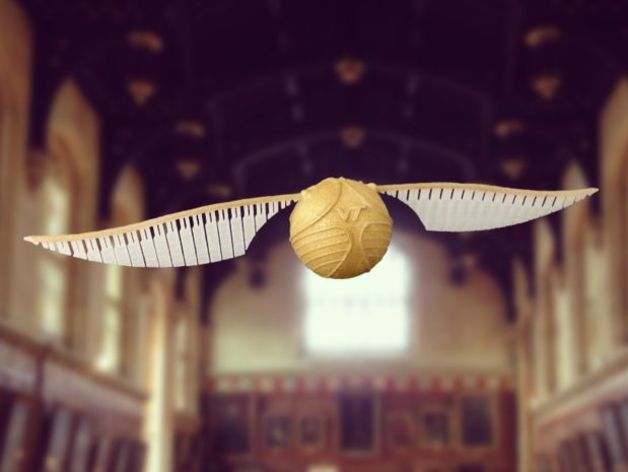 Made by designer Porda this Golden Snitch is perfect for every fan who never truly got to experience what Quidditch feels like!  It makes for the perfect addition to your collectibles as well as a really thoughtful gift for your friends who won't stop talking about Harry Potter!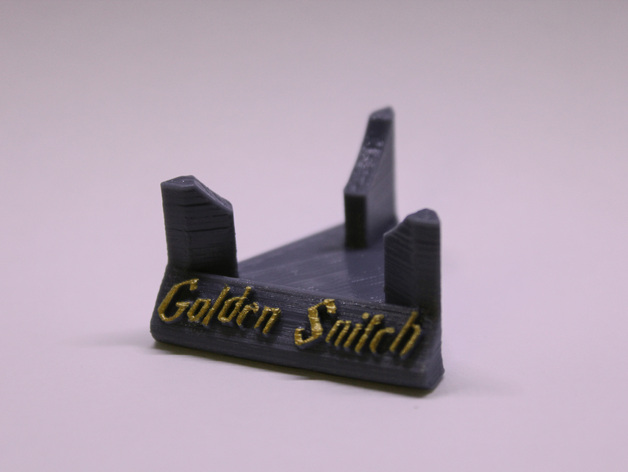 Don't forget this Golden Snitch Stand made by designer Aaron D'mello which you can scale in size to fit your snitch model!
Luna Lovegood's Spectre Specs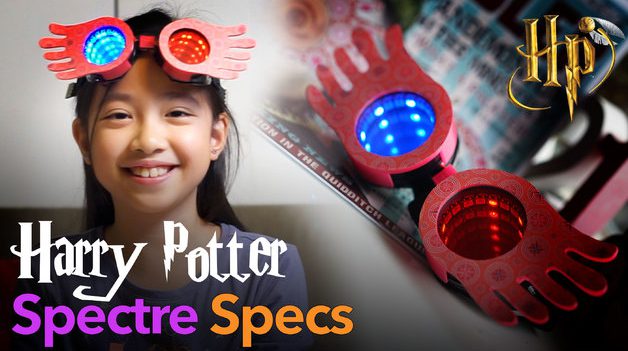 Luna Lovegood will always be remembered for her eccentric nature and quirky accessories, especially her Spectrespecs. And if you too want to spot wrackspurts then you should 3D print your very own model of Spectrespecs that would make her proud!
It's hard to believe this amazing print design is creator PurpleOranji's first every 3D printing model! You can find these Spectrespecs on Thingiverse along with the print instructions and even a cool video to help you make your own pair. 3D print Harry potter magical things and make a collection if you are a Harry Potter fan.
Credits: thingiverse.com