3D Print Your Own Raspberry Pi 3 Cases!
You probably know what Raspberry Pi is but if not, don't feel too left out! This cool looking circuit board is a microcomputer first developed for schools to make computer science and programming more fun and affordable.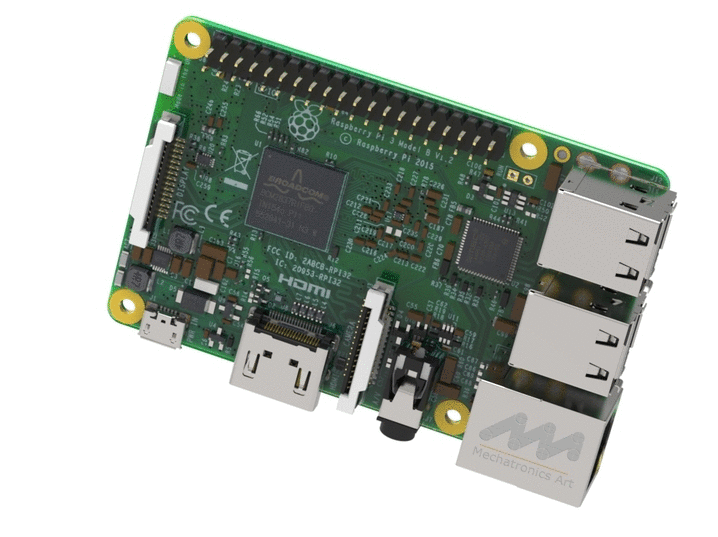 Developed by the Raspberry Pi Foundation, these single-board computers can plug into a computer monitor or TV, and let you explore the world of computing and even lets you learn how to program in languages like Scratch and Python.
So if you own a Raspberry Pi and a 3D printer then why not just print your very own case? We promise you, these innovative designs will steal your heart! Take a look-
Raspberry Pi case with VESA mounts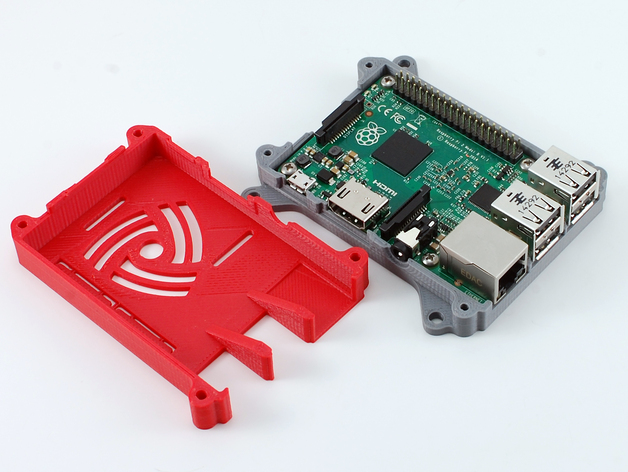 Not only does this case look really nice but its super efficient too. The design itself is easy to assemble and can be screwed together. Apart from this, there's an access slot for Pi camera, VESA mounting tabs, and a rotary engine vent design. Created by brilliant designer 0110-M-P you can find the Thingiverse files here
Pacman case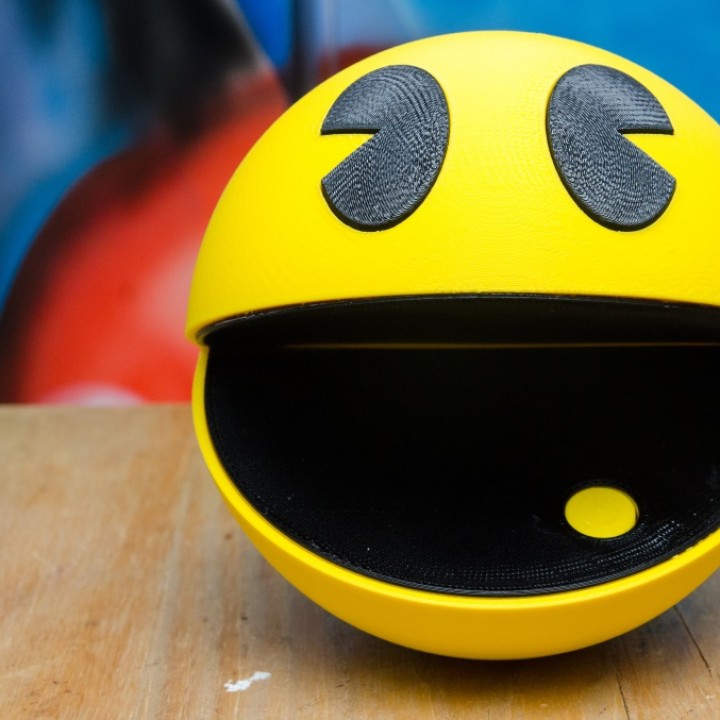 Bring back the nostalgia of the good ol' Pacman days with this funky Pi enclosure designed by Darren Furniss. The bright color itself is enough to liven up any workspace and you can easily mount your Raspberry Pi 3 within. Instructions and print files are available on MyMiniFactory here but don't forget to use supports for the bottoms half!
Pi 3 Sleeve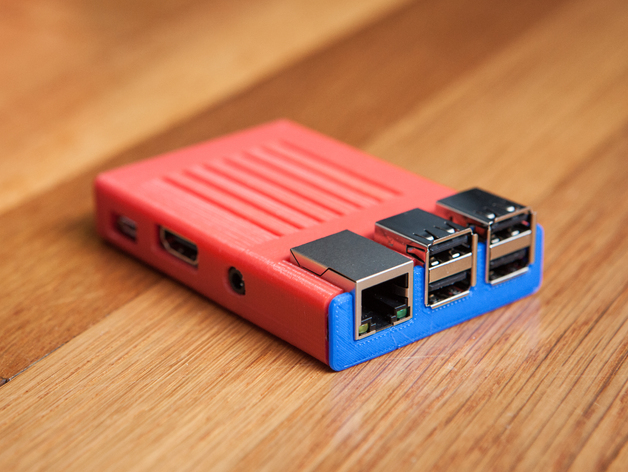 We're big fans of this simplistic Raspberry Pi sleeve designed by Walter Hsiao and you can print it out in any color you like. Initially designed for the Pi B+, it works well for the Pi 3 and even Pi 2. Just make sure to check the dimensions and tweak the setting wherever necessary. You can find the directions and print files for this case on Thingiverse here.
Thor's Hammer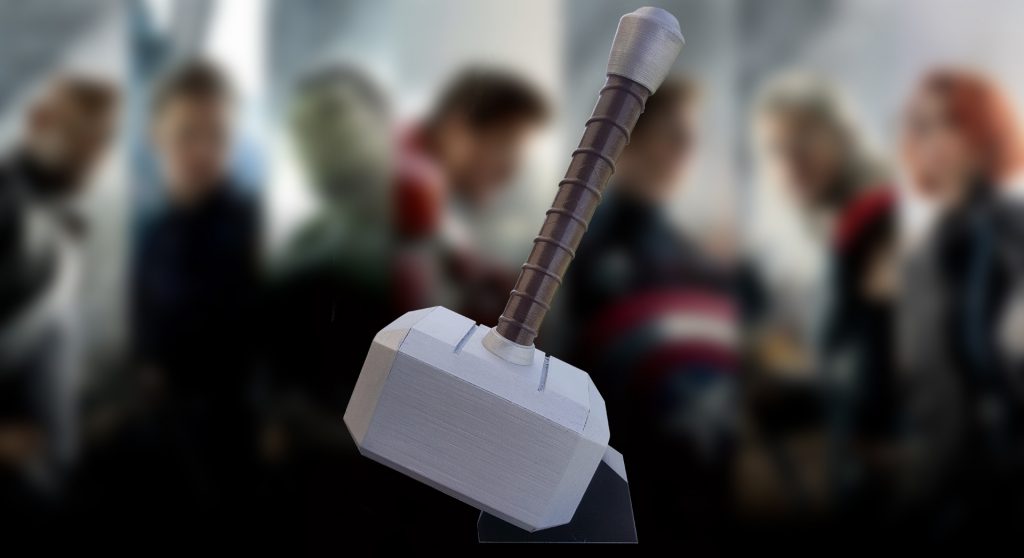 You could settle for an ordinary case OR you could get Thor's legendary hammer to encase your precious Raspberry Pi! It may look fancy but this case is easy to print and the perfect piece for any Marvel fan. 
Another awesome design by Darren Furniss, get this print on MyMiniFactory here. You can even print out the stand on which the hammer rests to complete the look.
TARDIS Raspberry PI 3 case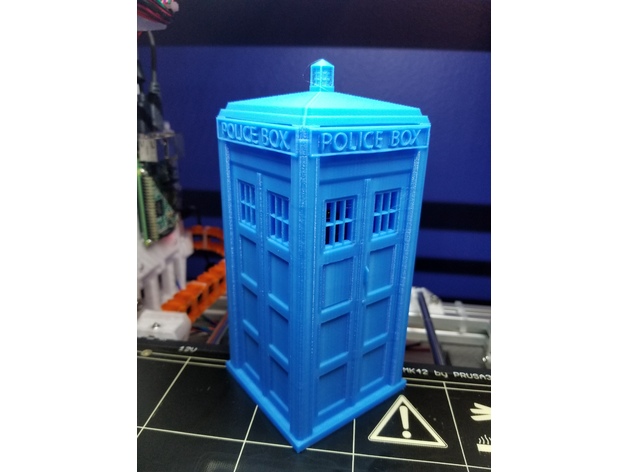 Any Dr. Who fans? How about a classic TARDIS for your Rasberry Pi? Creator Jason MK2 isn't just a 3d printing enthusiast but also a really cool dad to have designed this case for his son. You can customize the design and cut out holes wherever necessary so that USB cables and such can pass through. You'll even find 4 holes in the rear which you can use for screwing the piece together. Available on Thingiverse check out his design here.
 SNES Mini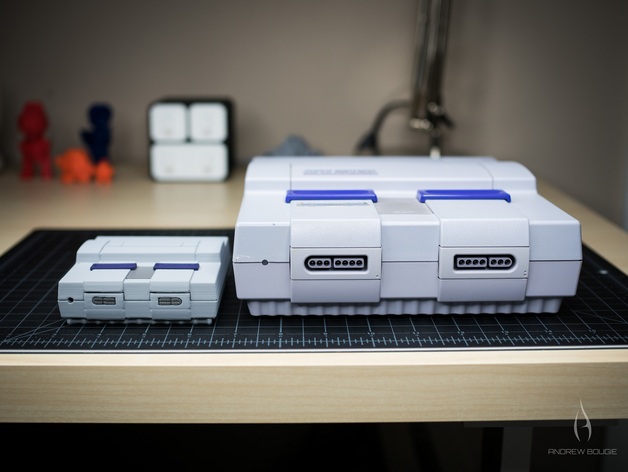 If you couldn't get your hands on a SNES Mini, its fine. You can still print out this brilliantly designed case by Andrew Bougie. But what's even cooler is installing a games emulator like RecalBox or RetroPie and playing all your favorite games like never before. The instructions and print files are all available on Thingiverse as well as a license to print and sell but don't forget to credit the awesome creator! Find Andrew's design here.
RPI3 2600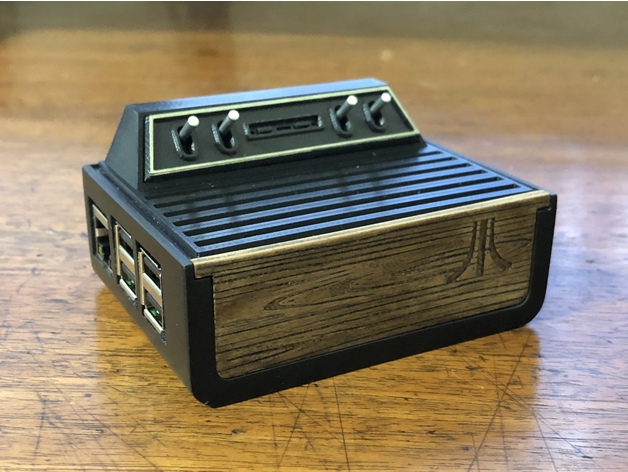 Inspired by the Atari 2600 gaming console, creator Haunt Freaks made his very own Pi 3 enclosure complete with the original Atari logo! The accurate vintage design brings back sweet memories for many whose first console was the Atari 2600 and now you can print your very own!  The print files for this design are available on Thingiverse here.
Raspberry Pi Case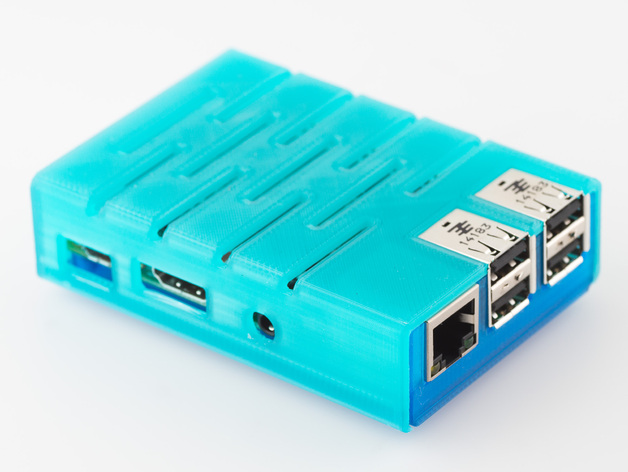 If you're leaning towards something minimalistic then don't miss this cool design by creator Walter Hsiao. A perfect fit for the Raspberry Pi 3, this case can be printed in two parts which snap together with no screws needed. And if you want to modify the print you can even add some vent holes in the bottom for airflow for cooling. Find this print on Thingiverse here.
Deathstar Pi 3 enclosure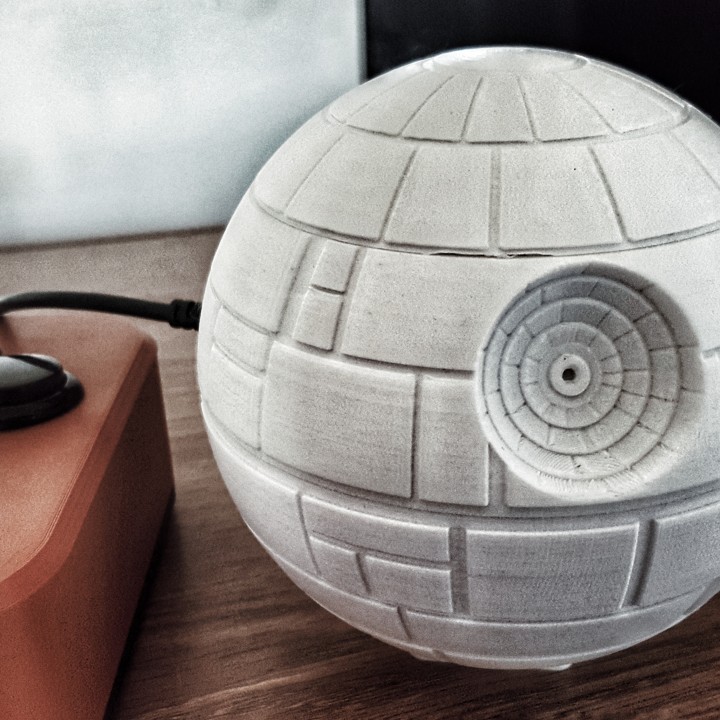 Last but by no means the least, is this Star Wars inspired Deathstar enclosure created by Darren Furniss. The case itself is spacious enough to mount a fan within the upper dome so you won't have to worry about it heating up. Apart from this, there are additional vents, an option for the Pi camera and a stand that compliments the design and prevents it from rolling around. Get this awesome print on MyMiniFactory here.
Looking for a 3d printer so that you can start your own 3d printing adventures? Why not take a look at our Store for some sweet deals?
Credits: thingiverse.com, myminifactory.com, grabcad.com