You won't believe what these Eco-Friendly filaments are made of!
3D Printing has come a long way and along with it so has its filaments! From printing with metal to fabric, we're constantly surprised with new materials.
But what about the environmental impact?
Though we're quick to chose the same old PLA and ABS, there are many more filaments that you probably weren't even aware of which are much cooler and eco-friendly! These materials are made either made from renewable fibers or recycled from some else and processed into new and improved bioplastics that are safe for you and safe for the environment.
From potatoes and coffee grounds to wood and bamboo, we bring to you some of the best environment-friendly filaments that are sustainable, biodegradable and even better than your current filament when it comes to performance.
Check them out-
Coffee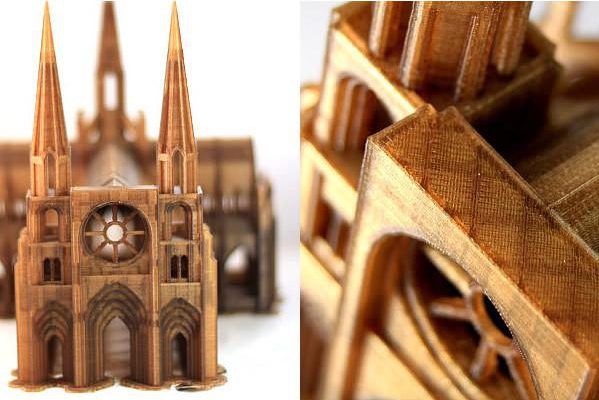 Your basic cup of coffee just got wayyy more interesting! Developed by C2renew, this filament has been named 'Wound Up' and is a PLA composite consisting of coffee waste byproducts.
How is it made? The unused or left-overs parts of the coffee bean are blended with PLA to create this incredible new coffee filament which has a rich brown color.  The end results look spectacular and you can even notice natural grain in your 3d printed models.
Beer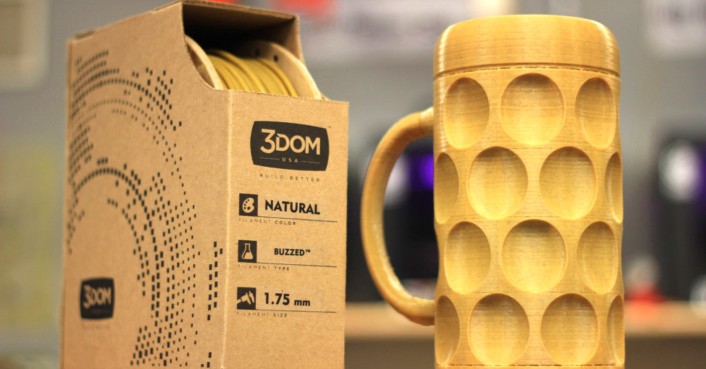 When it comes to the "cool" quotient, we doubt any filament can even come close! Who would have thought you could 3D print objects using a filament made from beer? But that's exactly what C2renew did by creating a filament using waste byproducts from the beer making process.
With a rich golden color and a noticeable natural grain, we're definitely a big fan of this filament. You can use with any printer that's capable of printing with PLA using standard PLA settings.
Hemp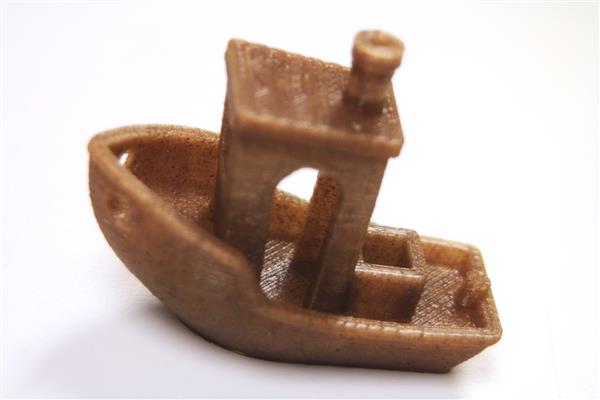 How about printing with eco-friendly hemp? This hemp filament is made from natural hemp fibers and you can use it on any 3D printer that is compatible with PLA. Its earthy brown color is 100% natural and there are no artificial dyes added to it.
As an added bonus, the industrial hemp used in these filaments are grown without the use of any herbicides and pesticides which adds to its appeal. You'll even notice your print object having a certain iridescence because of the filaments ability to showcase different shades and densities within the same printed object.
Algae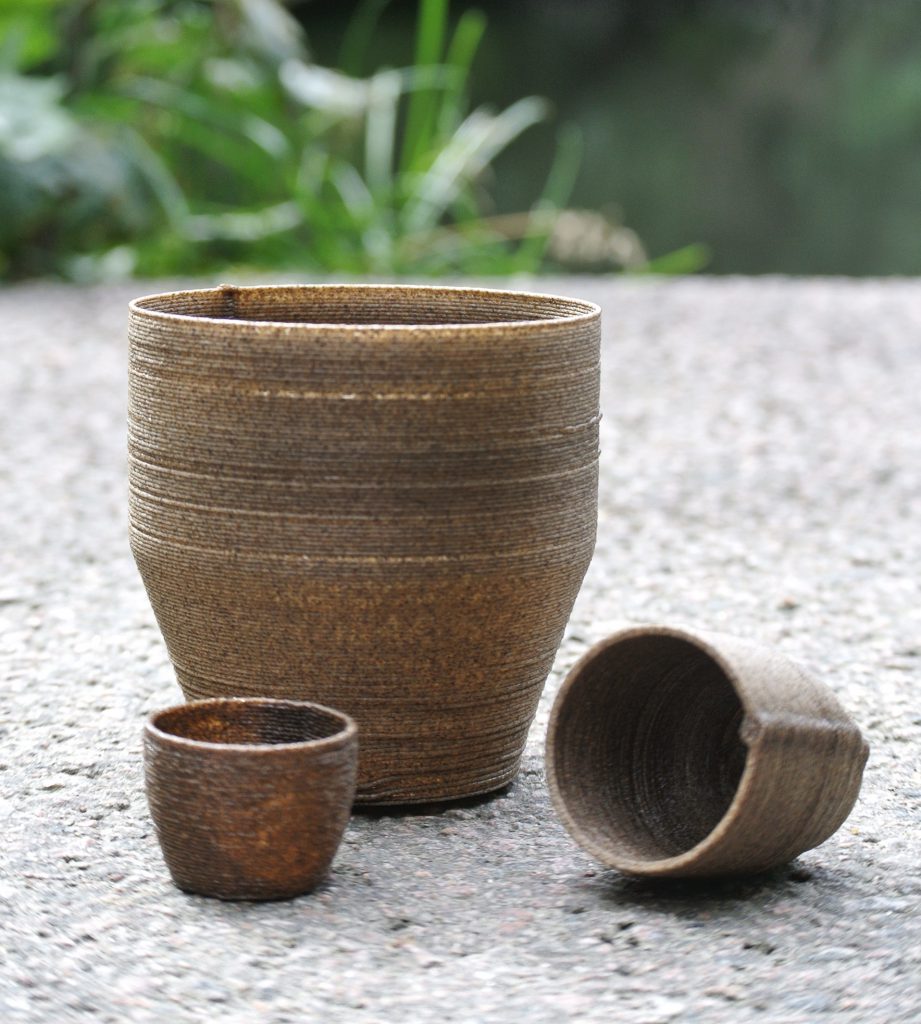 Apart from helping reduce the CO2 presence in the atmosphere, algae make for awesome filaments!
It's a great substitute for plastic and can be used to print bottles, tableware and many other products that are traditionally comprised of plastic. It is also stronger than most other PLA filaments and the end results feel similar to sandstone. Since the printing temperature is lower than regular PLA it needs less energy to 3D print this material.
Apart from this, the algae used for these filaments are harvested from areas where its excess threatens the environment. It couldn't get more environment-friendly than this!
Wood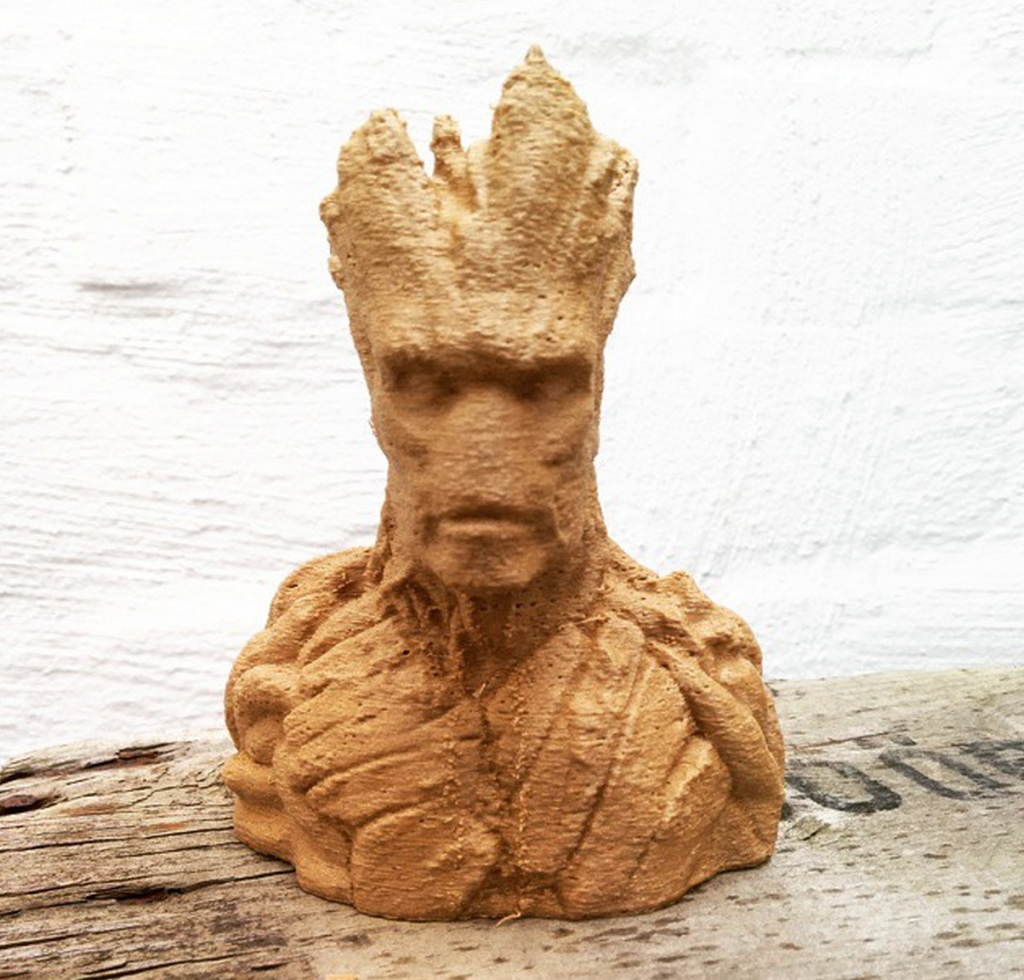 That's right, printing with wood! And just like the real thing, you can cut or sand it after your print is ready.
You can even control the shade of brown in your final print by changing the extrusion temperature. While 3D printing at lower temperatures will give you a very light shade, high temperatures will result in a strong, dark brown. Depending on the brand of filament, your design will also smell like real wood too!
A slight drawback is that though it looks amazing, it lacks the strength and flexibility of real wood so don't use it to print furniture!
Bamboo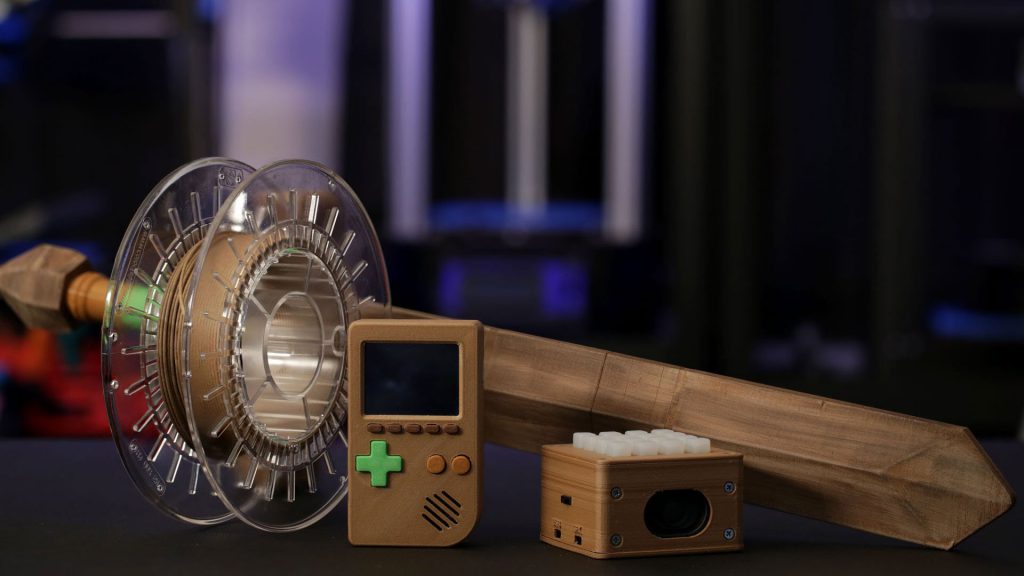 Bamboo filaments are essential a blend of polylactic acid and bamboo fibers. Compatible with printers that use PLA, you'll find that your designs are stronger than normal PLA filament. Using this recycled bamboo you can create amazing 3D printed objects that feel just like you've carved them from real bamboo!
Apart from its organic aesthetic, your designs will also smell just like the real thing.
Cork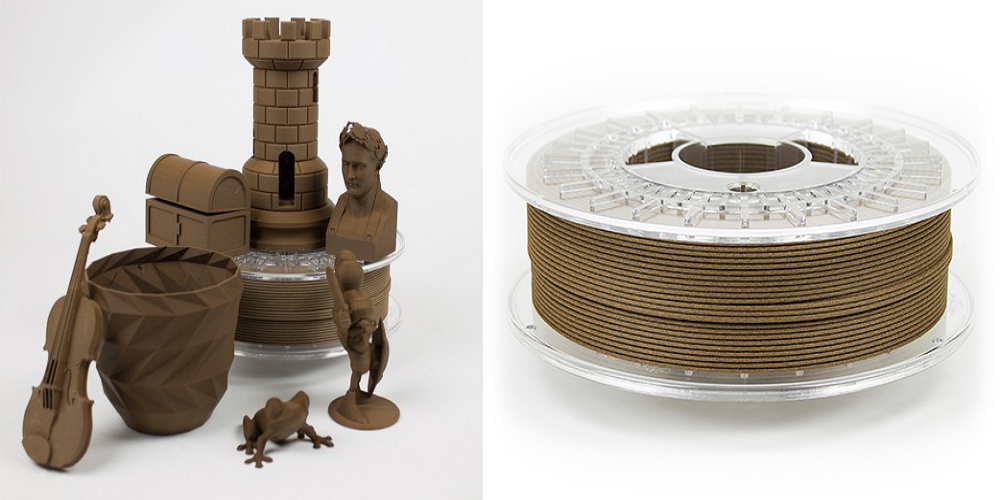 You'll be happy to know, all those corks from wine bottles are put to good use! Made from cork, this filament is lightweight and has a deep brown color and rich finish. The filament is created by mixing cork fibers with biodegradable polylactic acid which is perfect for printing figurines, household items and many more.
And since it's PLA based, you can print use filament on any printer that can handle PLA filament!
Potatoes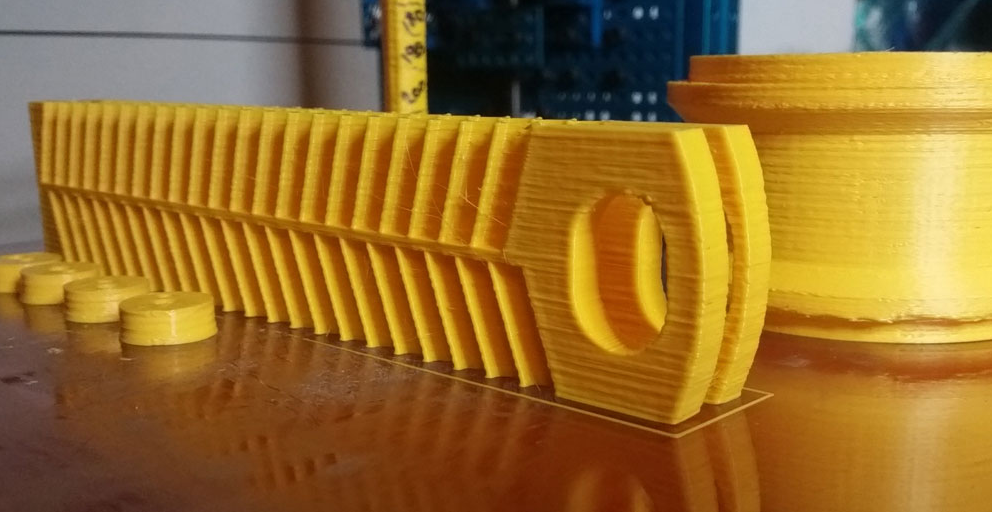 The multi-functional potato has finally made its way into 3d printing! This filament is a new type of bioplastic made from starch or potato which could eliminate the use of fossil fuel/petroleum-based filaments like ABS in the near future.
Not only is the starch-based filament at par with ABS in terms of quality and performance but it is also non-toxic and biodegradable. You even get a much higher print speed and the filament itself is stronger than PLA!
Garbage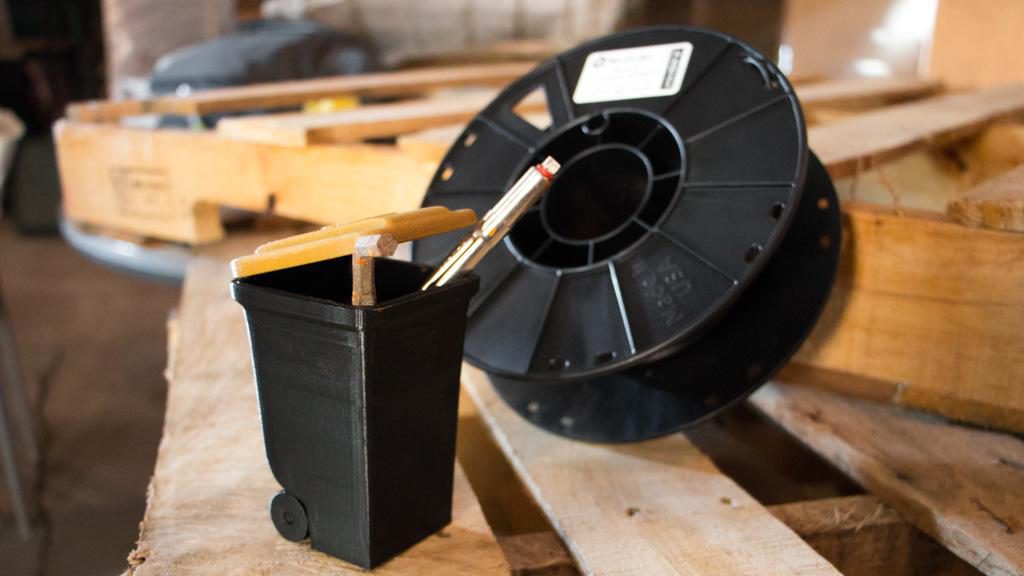 Yup, you read that right! Known as Landfillament, this is yet another creation of C2renew made from garbage! Let's explain- The garbage which is essentially solid waste without any metals is through a process called pyrolysis where it further decomposes and a char byproduct is left behind. This black char byproduct is then turned into plastic 3D printing filament.
You can use all these awesome filaments on 3D Printers compatible with PLA so why not take a look at our Store and find yourself the perfect 3D Printer!
Credits: 3dprint.com, youtube.com, inhabitat.com, 3dfuel.com, ambalaj.se, filaments.ca