These 3D Printed Optical Illusions will Drive you Insane…
To Live In A Dream And Print Your Illusion – That's 3D Printing
Try staring at a picture drawn by M.C. Escher making you question and grow dizzy and trick the eye of the observer. Escher plays too well with illusion which is totally a world of imaginary world of complexities and perspective that tells us not everything is as it seems to be.Or simply, things appear different depending on which perspective you look with.
Creativity is making a reality out of an illusion. The concepts of the future are just turning out to be more real and acceptable, this is where 3D printing comes into play.The possibility that 3D printing can open up roads that beforehand have not been accessible by means of other fine arts, is something that makes this innovation so unimaginably engaging for craftsmen and visionaries all through the world.Think apart from your mundane creations and try to make something that can change the perspective of simple 3D printing out stuff.
These optical illusions will shock you and you would really want to know how to make them:
Optically Illusioned cylinders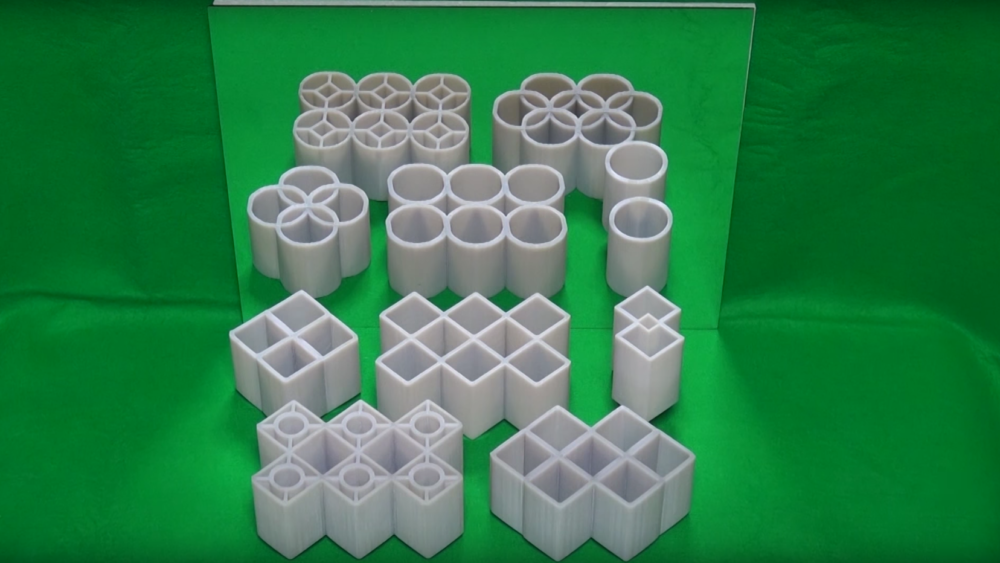 The Ambiguous Cylinder Illusion from Japan's Kokichi Sugihara confused and delighted viewers all over the world.The six plastic circular cylinder that are stuck together and when they are placed in front of a mirror they inexplicably look like squares placed together. When these cylinders are rotated they finally turn into circular again.Sugihara then outdid himself by adding several different types of groupings even more complicated and unbelievable than the original. It left almost everyone who saw it scratching their heads, and the internet was pretty desperate for answers. Devin Montes than quickly uploaded a video explaining this trick to his Make Anything channel on Youtube.The trick is quite simple as it has to deal with an unconventional shape called 'squircle'.In reality, the object is a combination of a circle and a square that has an asymmetrical shape that distorts how it looks based on the angle that the squircle is being viewed.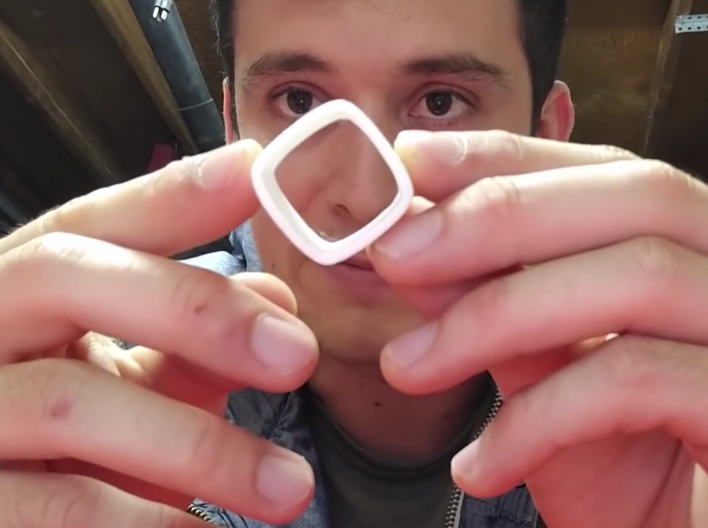 "They look like vertical cylinders, but their sections appear to be different; in one view they appear to be rectangles, while in the other view they appear to be circles. We cannot correct our interpretations although we logically know that they come from the same objects. Even if the object is rotated in front of a viewer, it is difficult to understand the true shape of the object," explained the website for the Best Illusion of the Year Contest.You can see more maker projects over on his YouTube channel Make Anything here, and you can get the 3D printable model here. You can read more about the original illusion here and you can buy these illusions here.
3D Printed Cube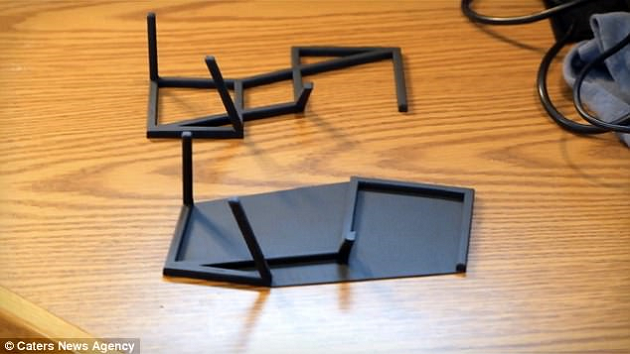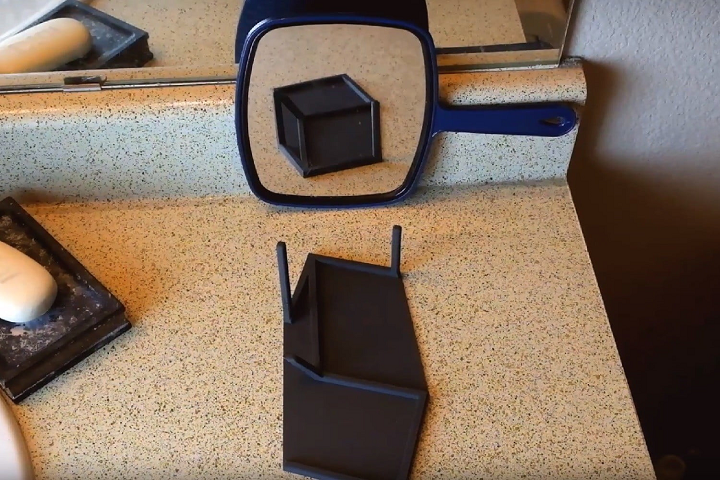 Sage Hansen a 29-year-old is a Texas-based 3D animator who has recently created an anamorphic illusion which tricks the viewers amazingly.It is not actually a cube but a flat object complete with a series of disjointed lines and angles. This idea came to Sage when he was sleeping, when he got up and searched for this design online he found none. So he knew this is the ultimate design that can make him known.
3D Printed Yeezy shoe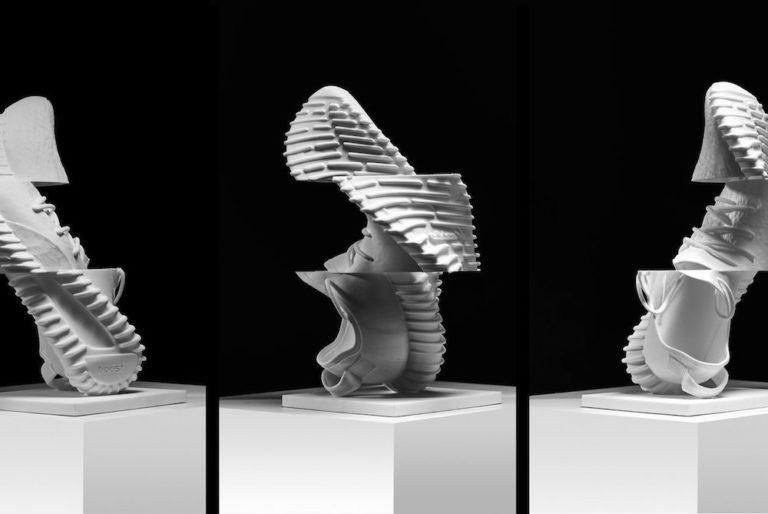 As cool as the shoe appears, but no one can place their foot in this distorted sculpture.The Yeezy Boost 350 shoe is a collaboration of  Kanye West and Adidas. This sculpture is divided into 3 different tiers and 3D printed on a Polyjet resin which is white in color.The shoe creates an optical illusion of virtual manipulation. Griffi had started by scanning the original shoe. He then distorted the model digitally, twisting and deforming the middle section of the shoe until he was able to attain the proper balance of weight distribution between all three separate parts. Finding the correct balance between the parts was a bit tricky, as he had to make some educated guesses and rigid body simulations. He finally 3D printed the final shoe sculpture, using a white resin material.
3D Printed Zoetrope
Zeotrope was popularized in the 19th century that produces an illusion of a sequence of pictures utilizing a spinning cylinder to carry on the sequenced motion.The revival of thoughts in the 3D printing technology has given a new way of developing a Zoetrope and modernizing it. Akinori Goto a Japan-based media artist is using 3D printing technology to create dance performances with the Zoetrope format. Utilizing the format of the zoetrope design, Goto has modernized it by placing light source instead of cylindrical format to conjure up the animated image within the 3D printed structure.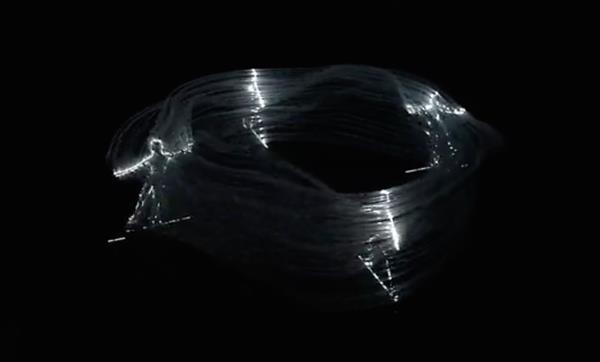 This 3D printed zoetrope has a number of dancing ballerinas within it whose number will change according to the amount of light that passes through it. Beginning with just a single dancing ballerina, Goto's 3D printed zoetrope suddenly becomes full to the brim of twirling dancers made of light, each of which slides seamlessly throughout the structure. He had also produced a similar zoetrope called Toki which resembles time in Japan.
3D Printed Mask Toy
After watching how the black an blue dress became an internet sensation overnight Hagemann came up with a new idea for 3D Printing.He then came up with the inverted face idea or the hollow face idea which could be 3D Printed.Hagemann set out to create a face mask that can be viewed from both sides and it appears that the facial elements are protruding outwards from both the sides.One side of the print is inverted, both the sides appear to be sticking out.When he printed the design for the first time, it appeared that shadow casting is really difficult. The steep hole, which acts as the inverted nose on the face, was casting a large shadow which in turn made the entire illusion fail.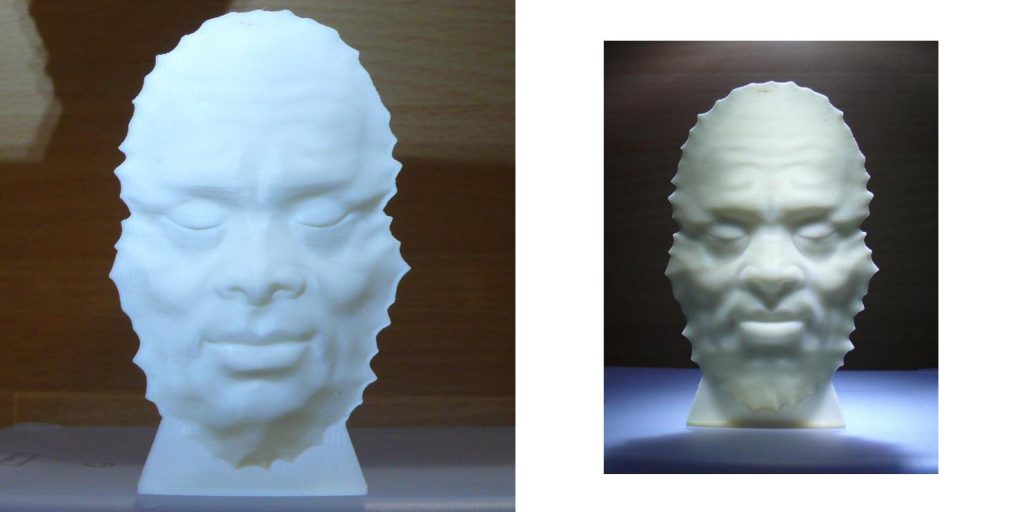 The best part is the majority of people will see a 'positive' face when viewing Hagemann's 3D printed creation, although not everyone will. In particular, Schizophrenia sufferers will not be fooled by this illusion.  Others also have the ability to depict the fact that they are viewing an inverted object, but very few do. This is because of the way our brains are built.
3D printed Pinwheel 
This optically illusional pinwheel was developed by Dalpek. He had this fascination for illusions which led to the discovery of this pinwheel.While making the Pinwheel he got into all sorts of problems with the dynamics of the pinwheel at first he tried with 5 blades which made its spinning difficult as there was too much of plastic. He made the blades thinner but this made it too light, causing it to barely spin when the air was applied. He finally decided on a good thickness for the blades (2mm). Then he found the perfect design for the pinwheel. This included creating individual blades with opposing twist angles for each section of the pinwheel, thus he made the optically illusioned 3d printed pinwheel possible and it's pretty awesome. You can get this 3D printed pinwheel on Thingiverse.
Credit: 3dprint.com,3ders.org,Thingiverse.com.