Believe it or Not, these 3D Printed Robots really Exist…
Robotics has always fascinated everyone with its altogether exciting innovations and 3D printing is a new revolution of this century. Blending these two different fields results into a huge scope for creativity. We have always imagined about having a robot for ourselves which can perform the orders we give in a proper and systematic manner. So here it is, 3D printing has made this possible too. You can now create your own robot at home all from scratch or download  STL file or buy one. You can start with the simple robot projects that are available on Thingiverse.
We have bought to you the most unimaginable robots which are 3D Printed.
Scarlett Johansson as a 3D printed Robot
Beautiful Scarlett who has been winning our hearts with her amazing roles in Avengers and Iron Man has been converted into a humanoid robot.Imagine waking up to Scarlett Johansson giving you breakfast and tea.
This fan of Scarlett was so obsessed with her that he turned it into a passion creating a 3D printed humanoid Robot. It took Ricky Ma almost 18 months and £34,000 (that's nearly $50K USD) building his Scarlett Johansson cyborg. The humanoid is 70 percent 3D Printed and was born in the balcony of an apartment in Hong Kong.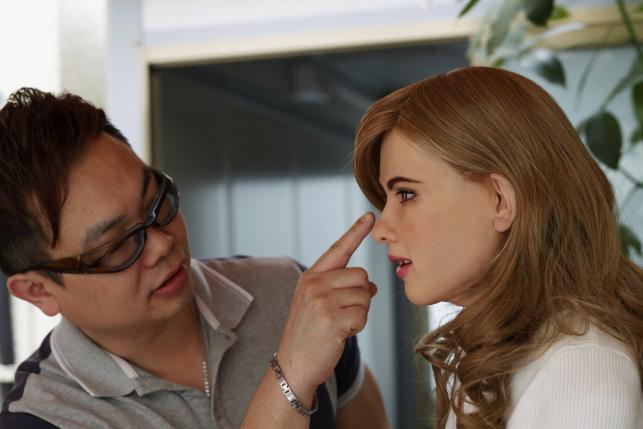 As realistic her face is you will be transfixed by her facial expressions and verbal communication. When Ricky Ma says " You are so beautiful", she has that coy schoolgirl smile which we relate with Johansson and also responds with a giggle and a thank you.
The robot's skin is made of silicone and her interior is all mechanics and electronics. She can deliver emotions and also speak up certain phrases. The creator thinks to invest more in the project to develop more advanced robots. Scarlett is put on a display with an elegant crop top and grey skirt.
Kengoro
Have you ever seen a robot do pushups without getting tired? Well, a team is from JSK Lab at the University of Tokyo have created Kengoro as a third robot along with Kenjero and Koshiro. This bio-machine has in all 108 motors and enough of gears, circuit boards, electric connections and a lot more.
As it had so many components the team had to think about cooling the robot and thus came up with a cooling mechanism and it's the 3D printed element that allows for this sweating mechanism, to begin with, due to the varying levels of permeability allowed in the metal material working as microchannels for the fluid (water) to act as sweat when things get hot—ultimately cooling off Kengoro. Kengoro has a cooling system due to which he operates at completely different levels and thus can do pushups for continuously 11 minutes.
ZIZZY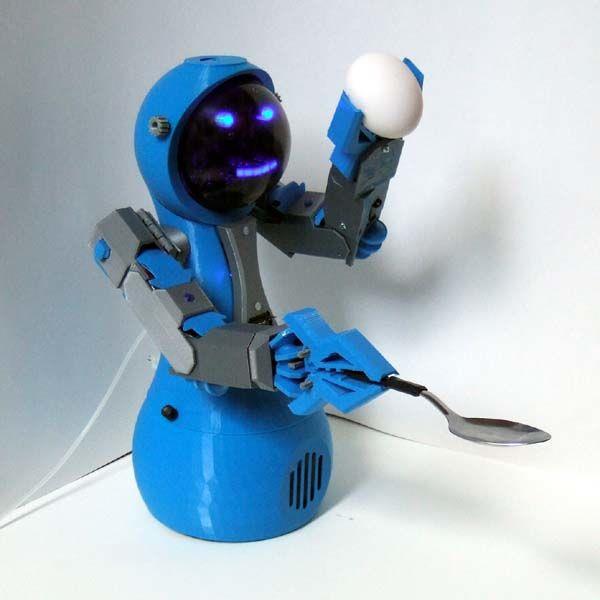 ZIZZY is created with the motive to assist those who lack mobility or have a limited mobility. Michael Roybal  3D printed a robot who is capable of talking, manipulating food water and communication devices also displaying emotions.
The fascinating thing about ZIZZY is that the pneumatic artificial muscles are made with hollow bellows and made out of NinjaFlex. These 3D printed muscles are painted with fabric glue and MEK solvent and should be capable of holding 20 PSI without an issue.
InMoov Robot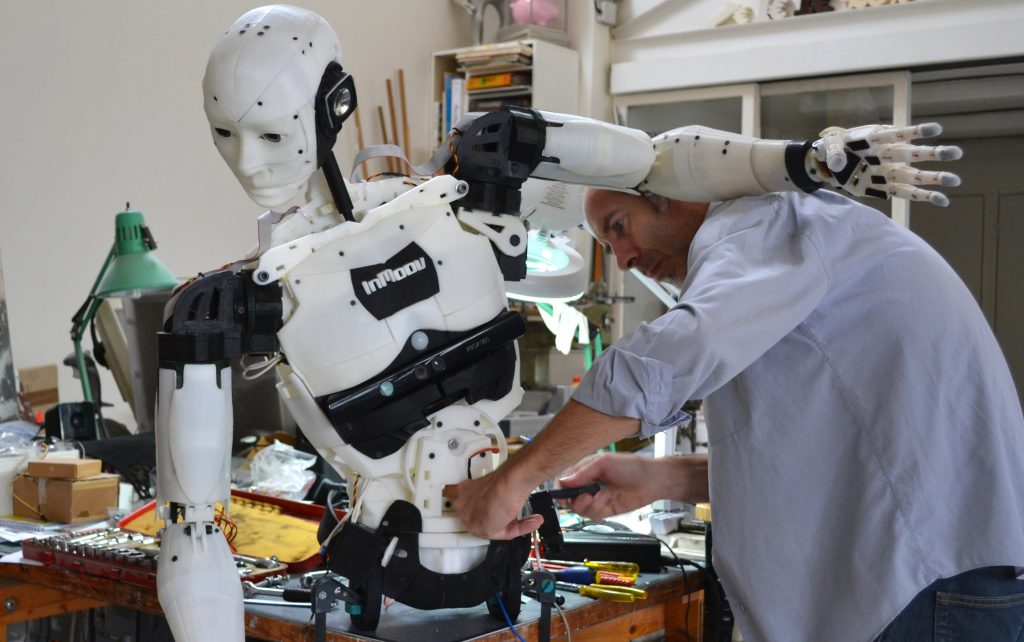 InMoov is a fastest and first 3D Printed full upper torso robot created by French designer and sculptor Gael Langevin. He can even take selfies and play 'Simon says' with visitors. It has 100 components including the limbs, joints, and bone, the robot was printed in a polyvinyl chloride (PVC) plastic material.
The InMoov project is being used for most of the good humanitarian projects like 3D printed an InMoov Explorer to take patients from the Great Ormond Street Children's Hospital on a virtual visit of the London Zoo.
Xpider Robot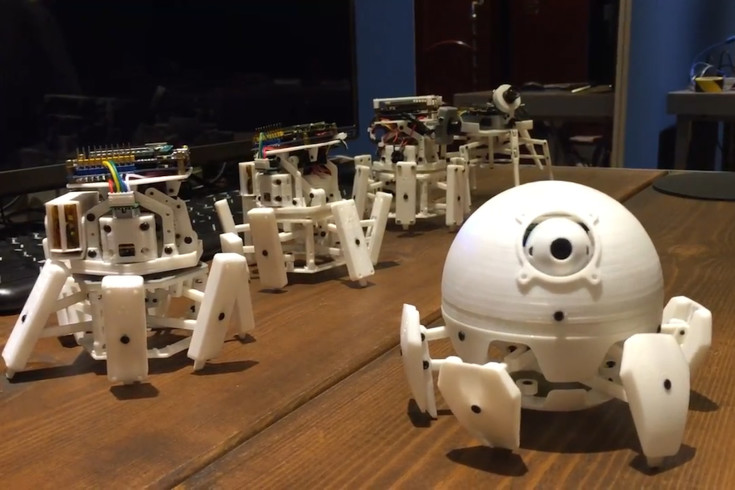 Xpider is a small programmable spider-shaped robot created with 26 different designs and has 40 3d Printed parts.With a cute ball shape, the robot can crawl and capture images. You can customize it and buy it on Thingiverse.Developed by the Beijing-based robotics startup Roboeve the robot is quite popular in the maker groups.
Sub1 Robot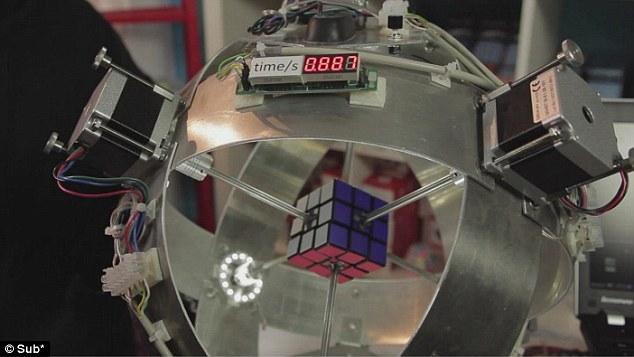 Rubik's cube challenge is a tough one but imagine someone solving it in less than a second. Yes, Sub1 the robot can solve the Rubiks cube in 1 second. This robot is described as having "a cube-holding frame, stepper motors, and USB-powered cameras that capture, in high resolution, the cube's form."
This robot has beat a 2014 record previously set by David Gilday and Mike Dobson, who created a robot that solved the Cube in 3.253 seconds. Now the lucky number appears to be 0.887 seconds (!) and has been set by German engineer Albert Beer. Beer plans to make a robot who can complete the challenge in too less time than this.
These are just a few examples of how 3D printing is changing the Robotics and what we can look forward to in the future from 3D Printing. The future may be all 3D printed and you definitely wouldn't want to miss out so get a 3D printer right away and start exploring more about 3D Printing with Geeetech.
Credits:3dprint.com,all3dp.com,3dprinterchat.com,techcrunch.com,inmoov.fr