Top your Christmas tree with these 3D printed ideas
There are plenty of cute Christmas tree decorations out there; we've seen everything from traditional robins and reindeer to modern cupcakes and crackers. But now we've been graced with the gift we never knew we needed: the opportunity to have your own face 3D printed as a bauble.
You can own a 3D printed bauble of your own face if you really want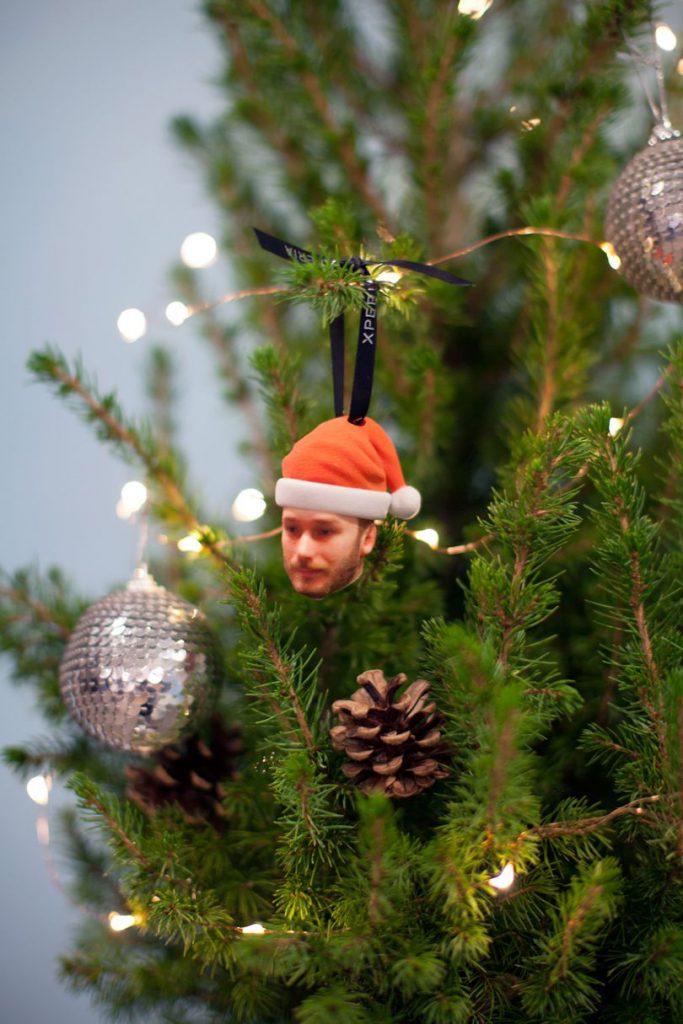 The clever folk at Sony Xperia have invented a 3D Creator app which allows anyone with a suitable handset to scan people and products – neat, huh?
The lovely Sony team came to Glamour HQ to scan us, but you can have one printed yourself as they are doing a couple of 'Bauble Me' Pop Ups…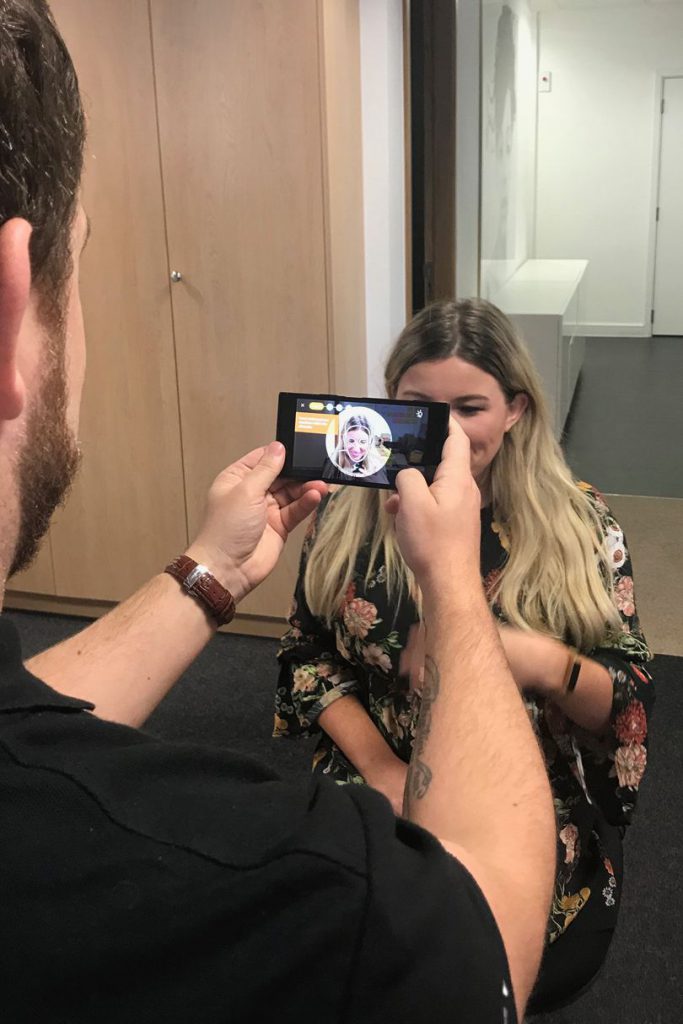 The first one is at Westfield Stratford on Saturday 2 and Sunday 3 December, and on the following weekend (9 and 10 December), shoppers at Manchester Arndale will have the opportunity.
Baubles are free for the first 100 Xperia mobile owners at both locations on each day, but shoppers with other handsets can still buy their 3D face for £30 plus p&p.
A small price to pay to have an actual mini replica of your head on the Christmas tree, don't you agree? Now, who to gift it to…
Top your Christmas tree with a 3D printed Beholder?
As we enter Christmas, you'll be able to find more and more themed maker projects like this Beholder Christmas tree topper, which is 3D printed.
Maker and game dev Erik Beyer is to thank for this festive take on the classic Dungeons & Dragons monster.
When we spoke to Beyer he told us that modeling the print took him around six hours in Maya. The bulbous Beholder had to be sliced down the middle to make printing possible, and the eyestalks presented a problem, needs to be thick enough to survive the slicing process.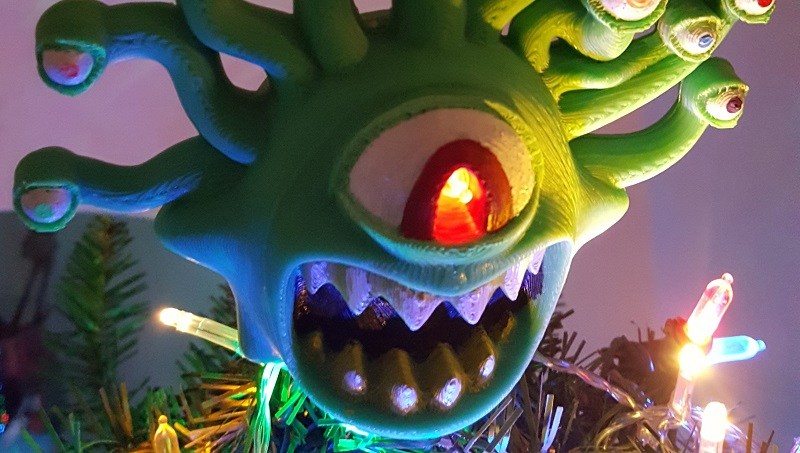 Printing of both sides took around 12 hours, resulting in an ornament 5 inches high, 5.5 inches wide, and 3.5 inches deep (12.7 x 13.9 x 8.8 centimeters).
Most of the color here comes from the green filament it was printed in. The white details for the eyes and teeth were done with white-out, and the different colors inside of the eyes are simple Sharpie markings.
To make your own, start with the free files hosted on Thingiverse. You'll notice that the main eye is hollow, which is an intentional choice to allow the Christmas tree lights to shine through, giving your Beholder a more menacing look.
Beyoncé into a 3D-Printed Christmas Tree Topper?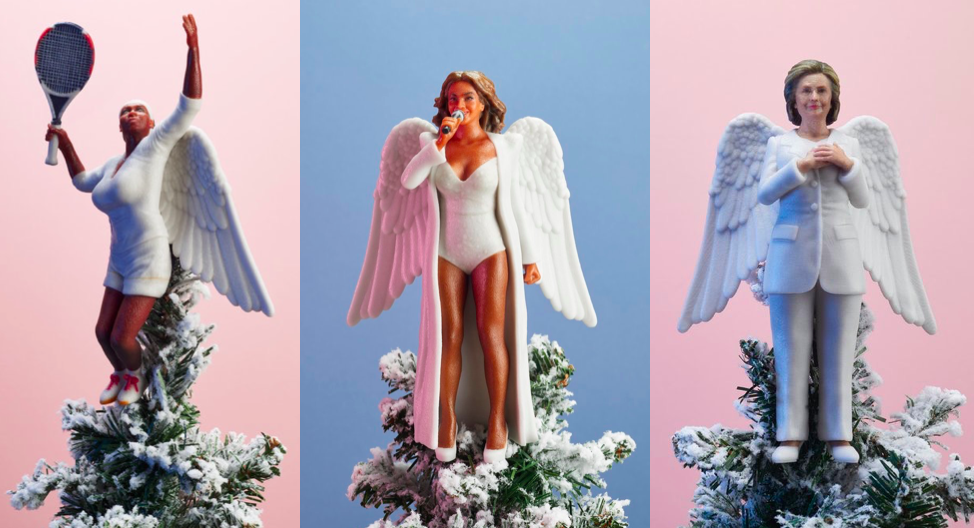 Beyoncé has proven herself the queen of Christmas merch in recent years, but she's also become the inspiration for someone else's unusual holiday décor.
The Lemonade singer has been transformed into a 3D-printed tree topper by Women to Look Up To. Replacing the generic star or angel atop traditional Christmas trees, the Beyoncé-fied version features Queen Bey decked out in a dramatic white get-up, complete with massive angel wings and a microphone.
Upon initial inspection, this one's looking leaps and bounds better than previously unveiled wax and cheese sculptures of Mrs. Carter.
She's not the only inspirational lady who you can literally look up to on the tree, though. The makers have also created decorations celebrating Bey's presidential nominee of choice, Hillary Rodham Clinton, and her "Sorry" video co-star Serena Williams.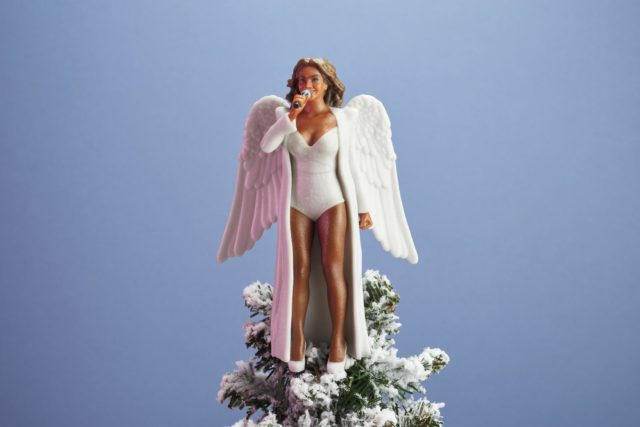 Each of the tree toppers are being sold for £80 (about $135 CAD), and they're available here. There are also packs of greeting cards featuring Beyoncé, Hillary Clinton, Serena Williams, Michelle Obama, Angelina Jolie, and Adele.
Credit: womentolookupto.com, glamourmagazine.co.uk, htxt.co.za