Know These 11 Great 3D Printing Hacks That Will Help You In Your Everyday Life !
3D Printing hacks do make your everyday life easier and simpler. You can know all the hidden uses of 3D Printing, it's such an addiction that whenever you think about buying something new you rather switch to 3D printing it out. That's rather simpler. You think about all the possibilities to which 3D printing is applicable or not and if not how can you make it applicable. For such amazing hacks, there is a really amazing website IkeaHackers.net.
Here are some simple but yet innovative 3D Printing hacks that you can use in your everyday life.
1. EXPEDIT SIDE TABLE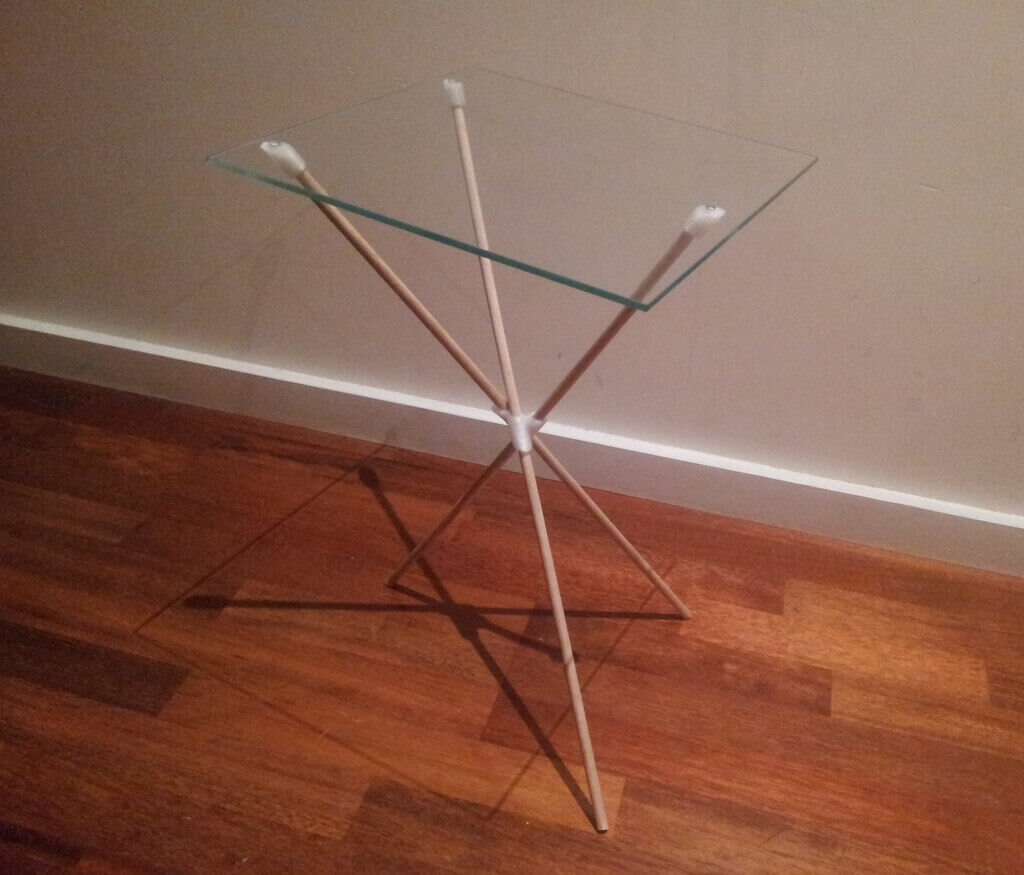 Although EXPEDIT parts are too rare nowadays but if you have a version with glass inserts this is just the right hack for you. Using ABS or PLA filament is just fine but do make sure that the infill is 30%.After printing makes sure that you cut the rods to equal size and then connect them to each other. Made by Adampaterson you can get this design at Thingiverse.
2. LACK Table Feet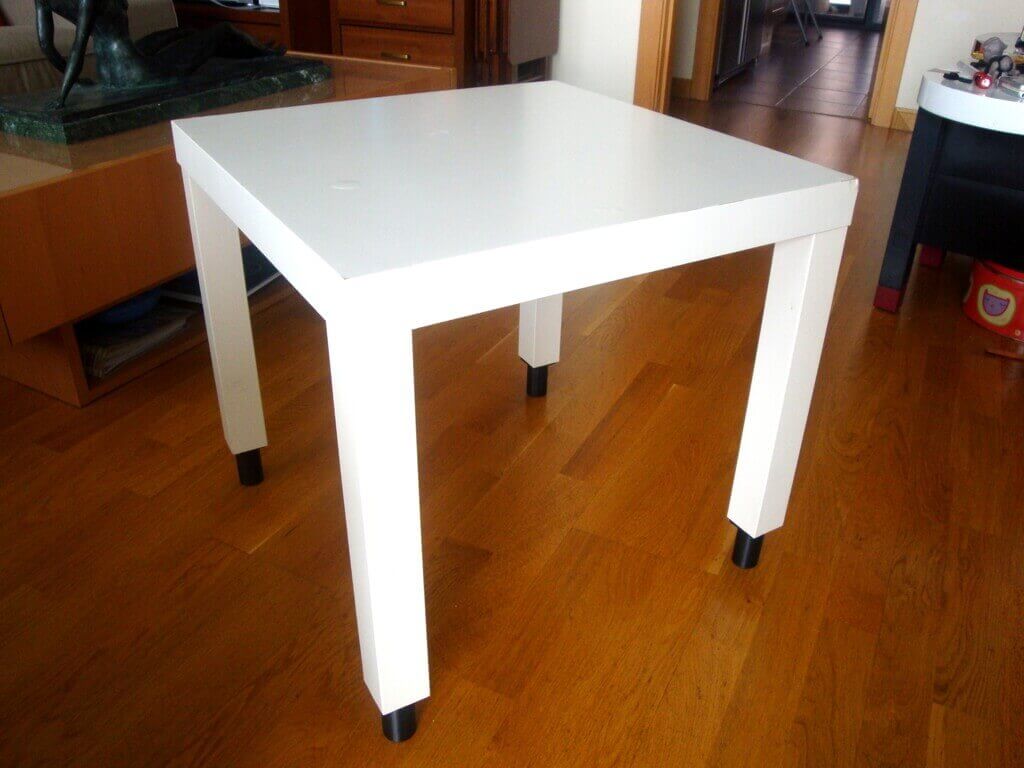 A 3D Printing trick just in case if you want to increase the length of your LACK table. It is adjustable and thus gives you the freedom to use the LACK table at the length you want to. Just make sure that you do not hold back on the amount of infill (do not go under 20%) since your table legs should be holding quite some weight.Once printed, nudge the O-rings and screw the table feet into place, but be gentle, the LACK table is not known for its structural integrity.The innovator behind this hack is Juan Gonzalez and it is available on Thingiverse.
3. LEIRVIK Bedframe Minimizer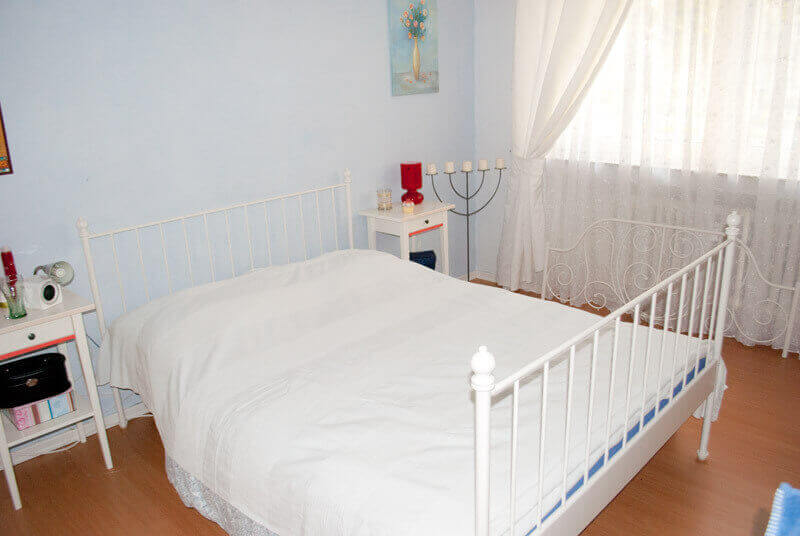 Some folks are of the opinion that the LEIRVIK bed is sturdy and indestructible, but the upper framework is a little too… fancy? With a minimum of effort, you can simplify the bedframe using 3D printed adapters. Designed by 3dlyx , you can get this at Thingiverse.
4. HEMMA Jellyfish Lampshade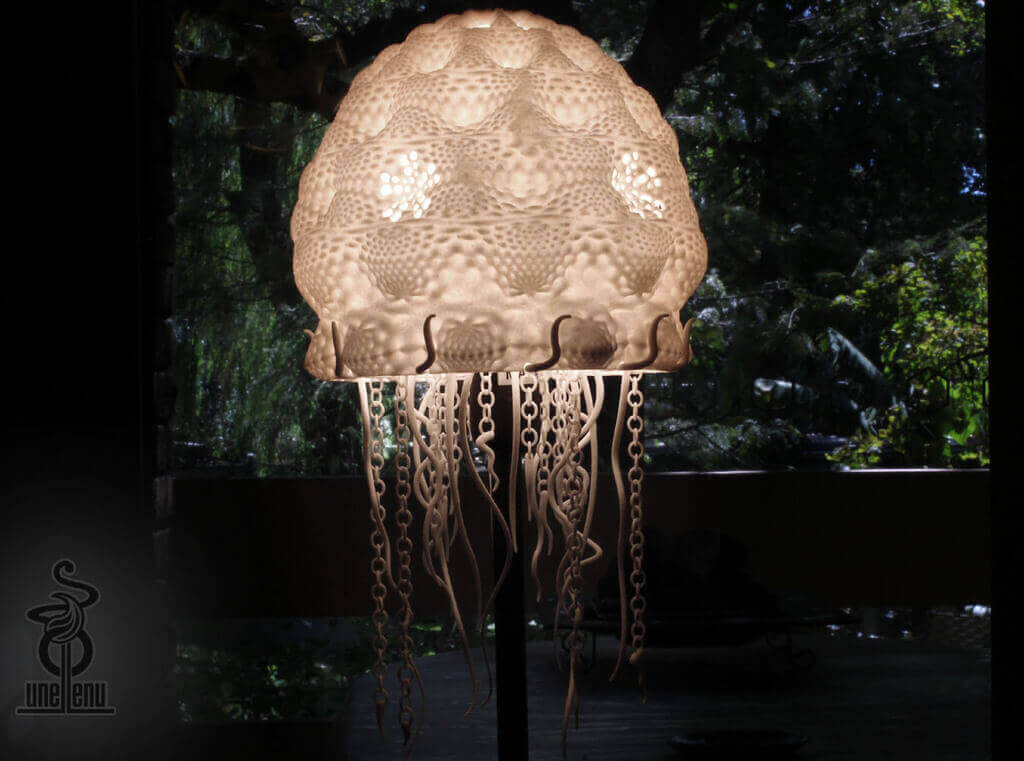 Adding an aesthetic and ethereal glow to your home is no harm. You can buy this lampshade at Shapeways storefront.
Designing it yourself is also a better idea all you need to know is Jellyfish lampshade is designed using fractal techniques and traditional 3D computer-aided design methods. The body of the jellyfish is a modified Mandelbulb fractal. The tentacles are modelled in Rhino 3D, including the chains which take advantage of the ability for 3D printing to create moving parts. The resulting detailed design creates a fascinating lighting feature. The design is made by unellenu.
5. BILLY Bookcase Games Controller Holder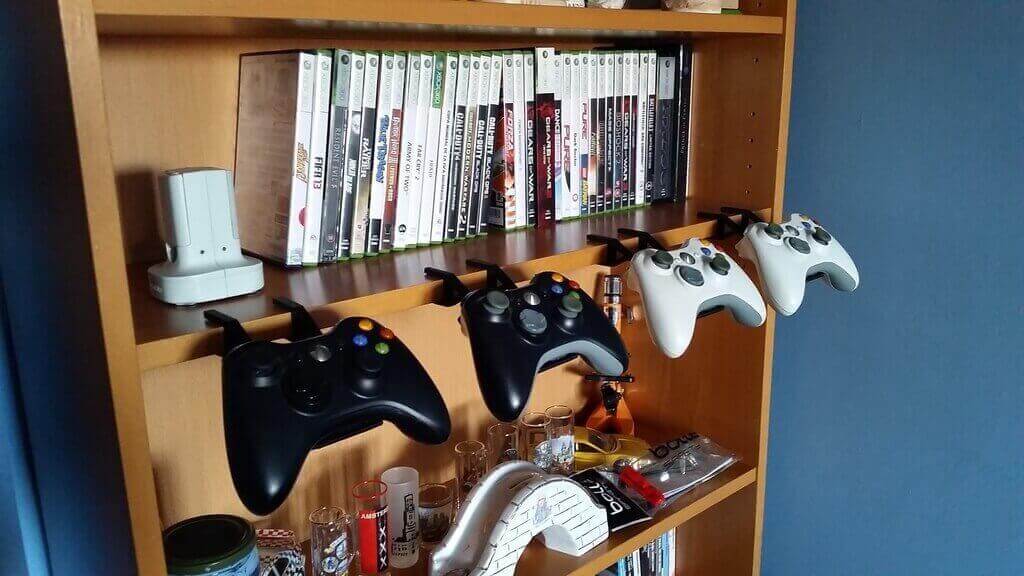 Finding your game controllers everytime you buy a new game and want to try your hand at it is really tiring. Thus we have bought a really nice hack for all you gamers out there which is a controller holder which you can attach to the lips of the shelves when not in use. It is easy to design and also adds a new look to your BILLY bookshelf. The game controller holder is designed by Javier and is available at Thingiverse.
6. PERFEKT Knife Block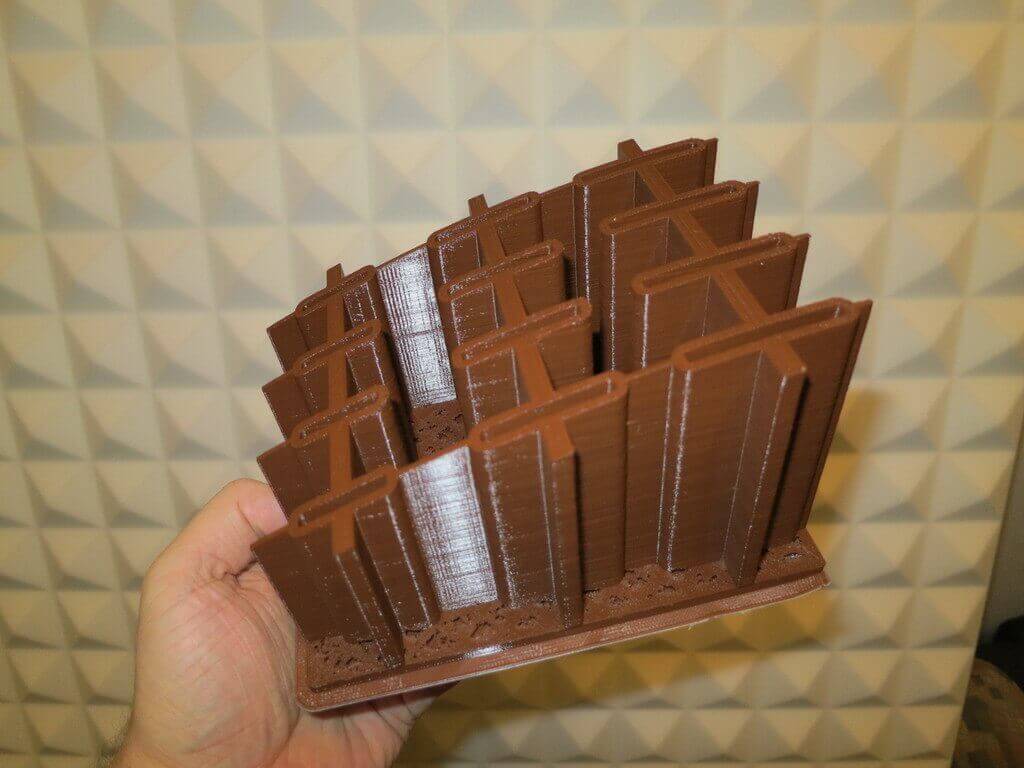 Got yourself a PERFEKT shelving unit going spare? Fill up the gap with this 3D printed knife block. Ugly shade of brown totally optional.Designed by Bkubicek you can get the knife block at Thingiverse.
7. TERTIAL Webcam Jib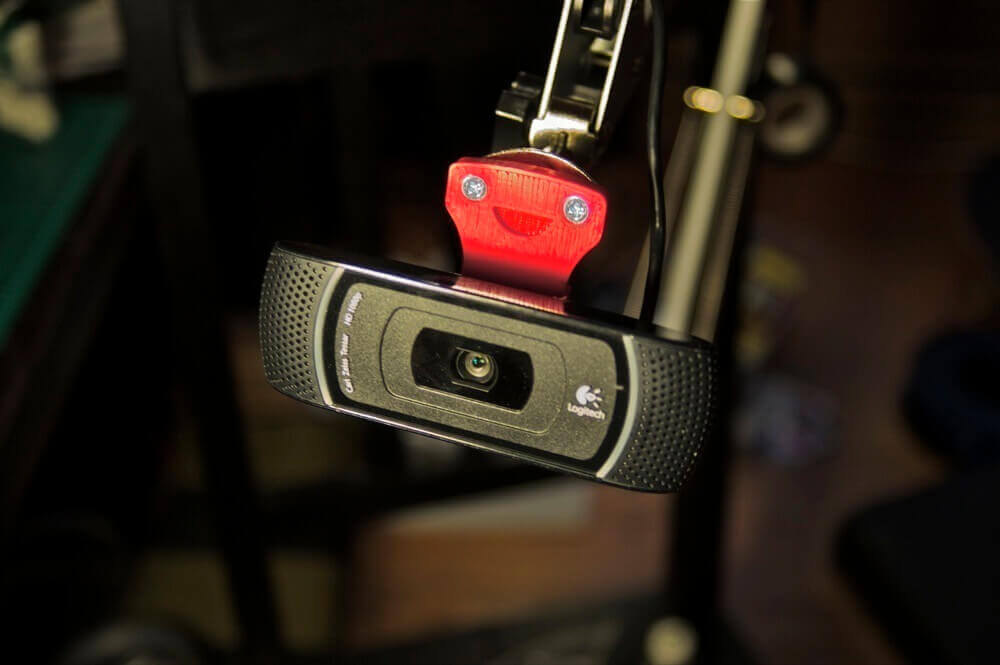 If you're an aspiring YouTube superstar, then you'll need yourself a little home studio setup for filming videos for your channel. This hack is a Webcam Arm Lamp Truss, WALT for short, where you can modify a TERTIAL work lamp to mount and position your webcam.Designed by Chris Krueger and you can get this at Thingiverse.
8. POKAL Piggy Bank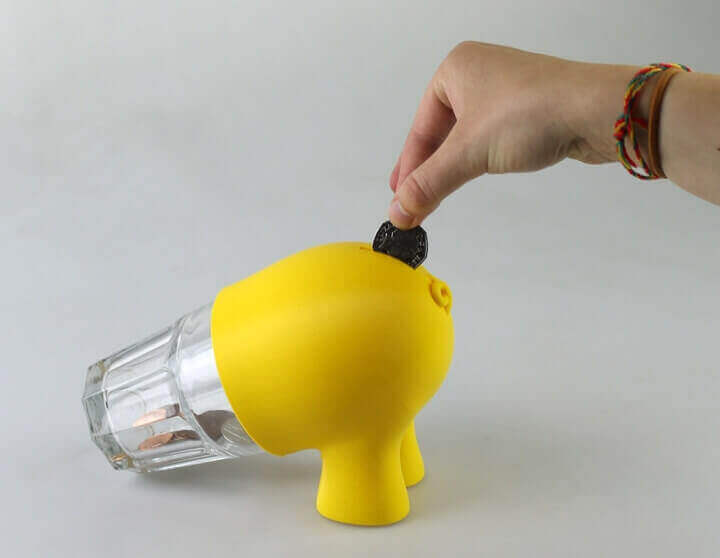 Really easy to keep a closer eye on your savings now. Get this piggy bank at MyMiniFactory and slot it over the POKAL glassware family. Really easy to make and an innovative trick to use the glassware creatively. Made by Cemal Cetinkaya this hack can also be a gift for your little ones.
9. Fork/Spoon Handle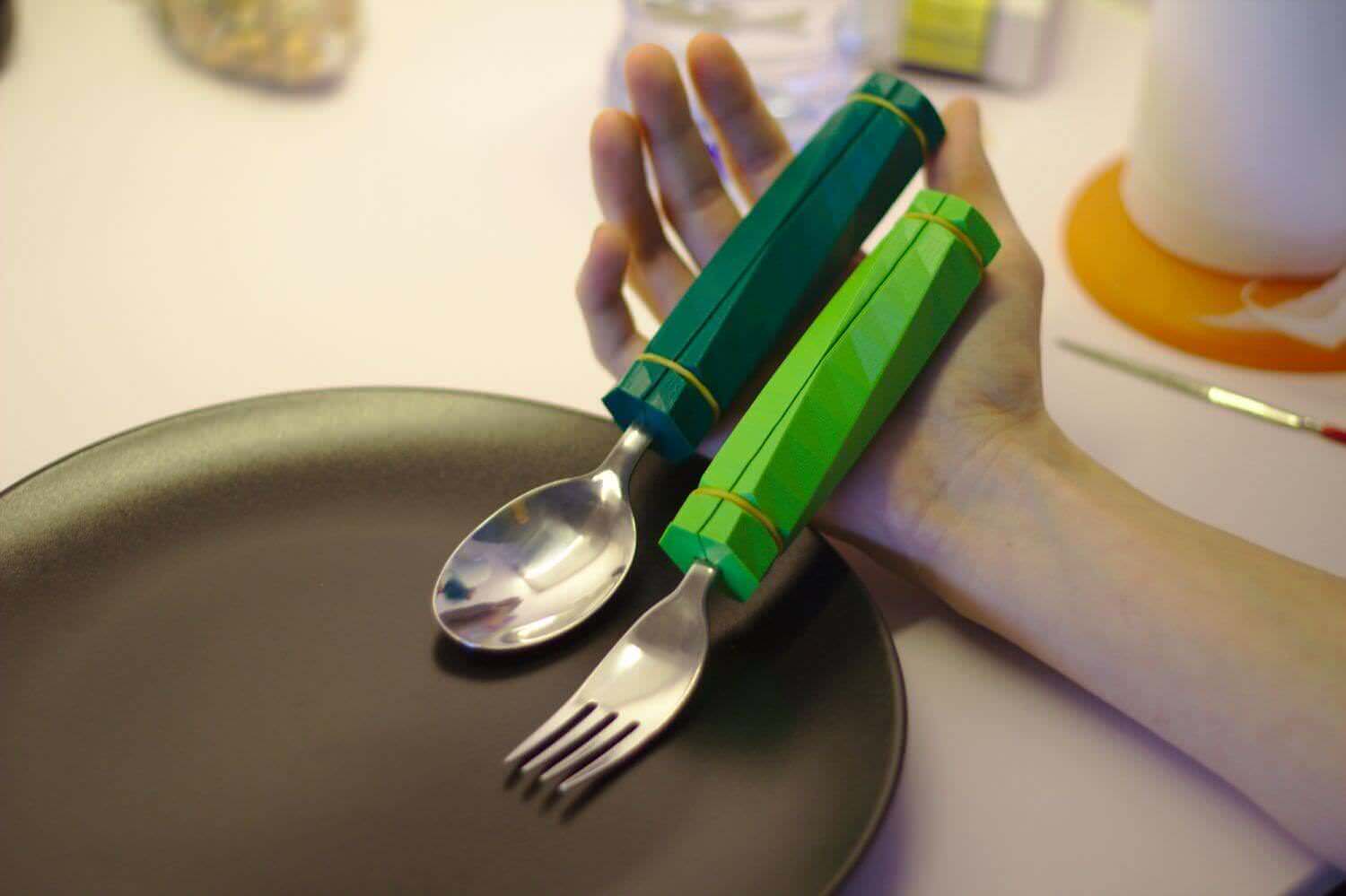 A winner of Ultimaker community challenge this hack was designed by a husband as a definition of love for his loving wife as she had a problem with her joints and cannot hold the fork properly.These custom-made forks look really beautiful on your dining table and add up to the glory of food. You can get these forks made by Dbrgn only at
10. STAM GoPro Mount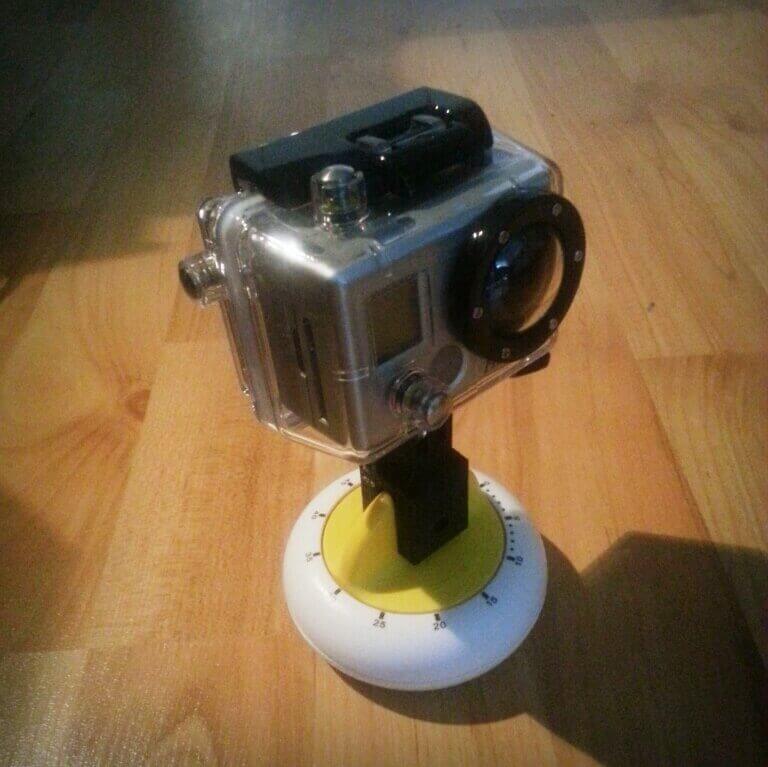 Another product that's increasingly rare is the STAM kitchen timer since they're transitioning from analogue to digital models. But if you have a GoPro action camera, they're worth seeking out. This hack is a mount that enables you to take time-lapse panorama shots. Get this design at Thingiverse and is designed by Sebastian.
11. BASISK Lithopane Lampshade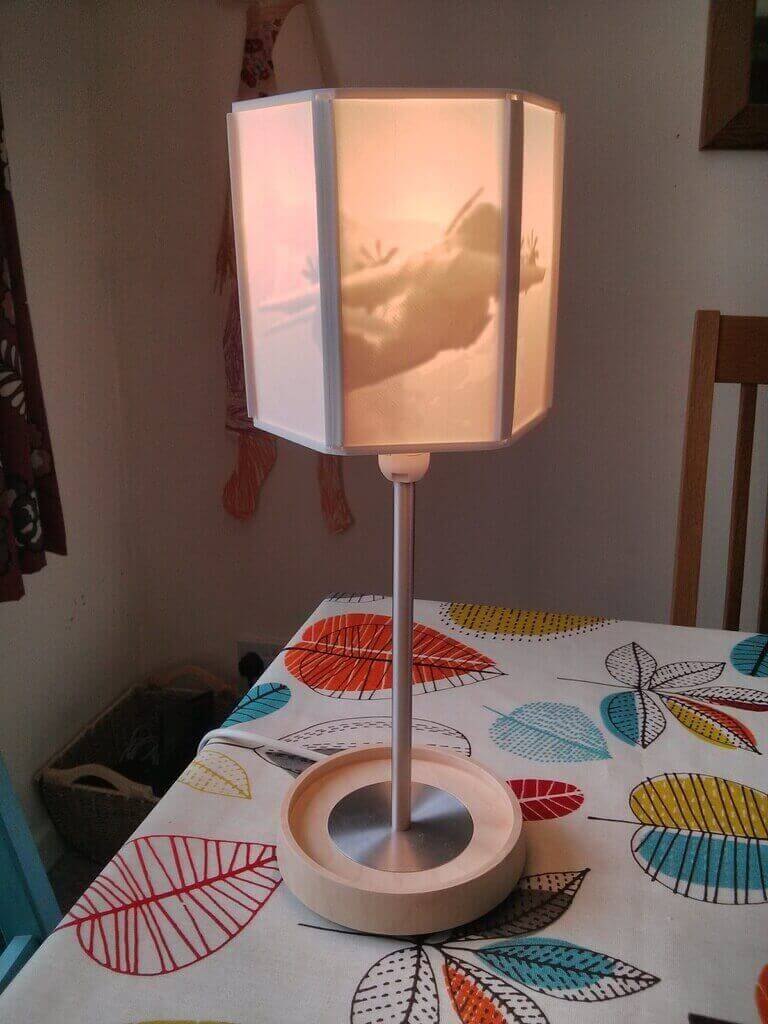 You can make a unique, custom design of your own invention for a Lithophane Lampshade.This is a more complex hack, which roughly broken into two parts requires you to create both the lithophane artwork that adorns the lampshade and also the frame used to support it. Designed by Chris Lynas you can buy this Lampshade on Thingiverse.
Do suggest these 3D printing hacks to the passionate 3D Printing community and also experiment new tricks that can be helpful in everyday life. Thus 3D Printing opens a lot many options and lets you explore a lot.So keep 3D Printing your ideas into reality.
Credits: Thingiverse,IkeaHackers.net, all3dp.com, ultimake, myminifactory, shapeways storefront.