Have A Merry 3D Printing Christmas With All These Fun Things To Print!
The merriest time of the year is soon approaching us and it's got everyone excited. And if you love 3D printing then you're definitely wondering "What are some cool Christmas-ey things I can print?"
We'll save you the task of hunting the internet in search for the perfect Christmas ornaments. Here are some crazy cool 3D printing decorations to welcome the jolly ol' season!
1. Tree Ornament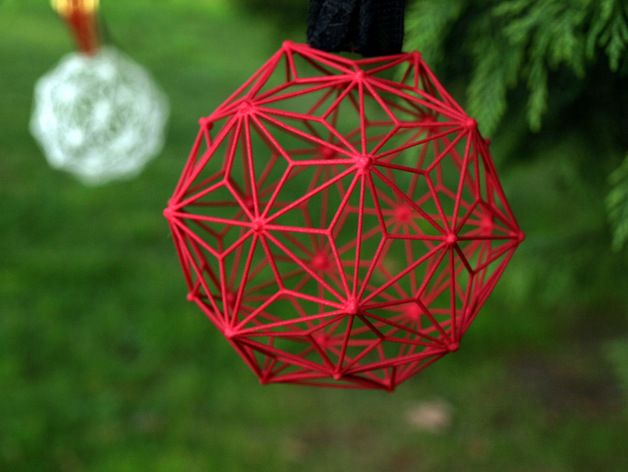 How cool is this geometric Christmas tree ornament? Minimalistic yet intricate it's the perfect DIY 3d print craft for the bringing in the festive cheer! We can only imagine how absolutely stunning a Christmas tree would look decorated with them.
Designed by cunicode you can find this Christmas Ball on Thingiverse.
2. Christmas Tree Lamp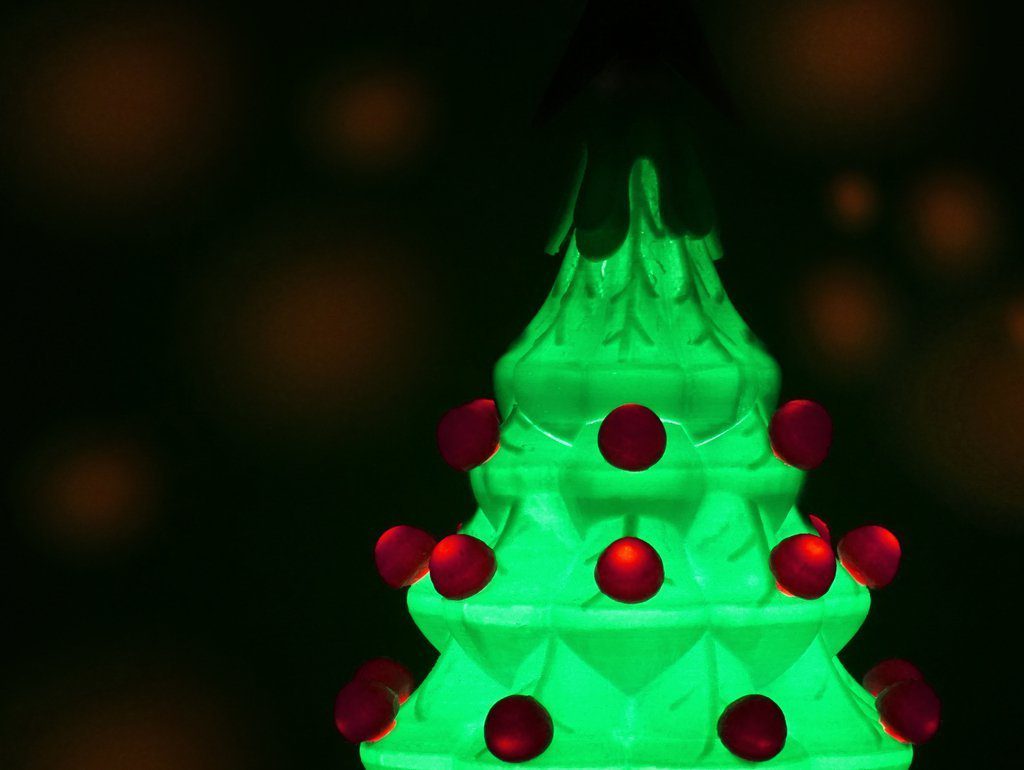 What's Christmas without a Christmas treeeee? And this tree will literally light up the room! Designed by toolmoon you will need to print this in multiple pieces. For the light, it accommodates a small lamp bulb but if you don't use this Christmas Tree with a lamp underneath, the design is still awesome for a decoration or ornament.  Get creative with colors and wall thickness for some interesting effects.
Get printing! Download the print for this design here
3. Christmas Toys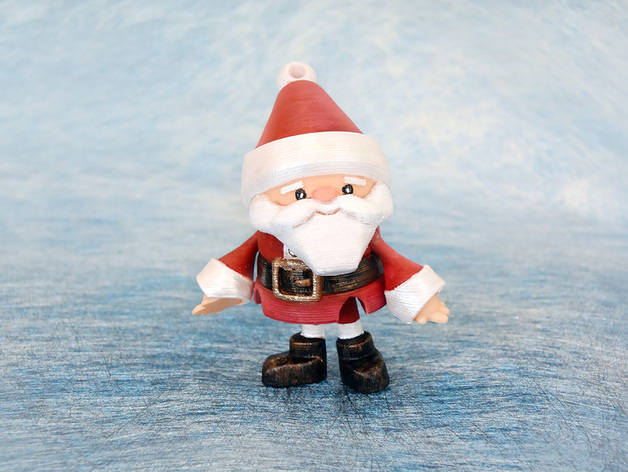 These Christmas toys make for the perfect decoration and also serve as a gift! You can get Santa, his elves, and his cute reindeer right here from Thingiverse.
What's even cooler is that their arms and legs can be adjusted and moved! So they will need to be 3D printed with supports, but according to the designer, the supports can be easily removed, simply by pulling or twisting. Just print, paint them up and they're ready!
4. Snowman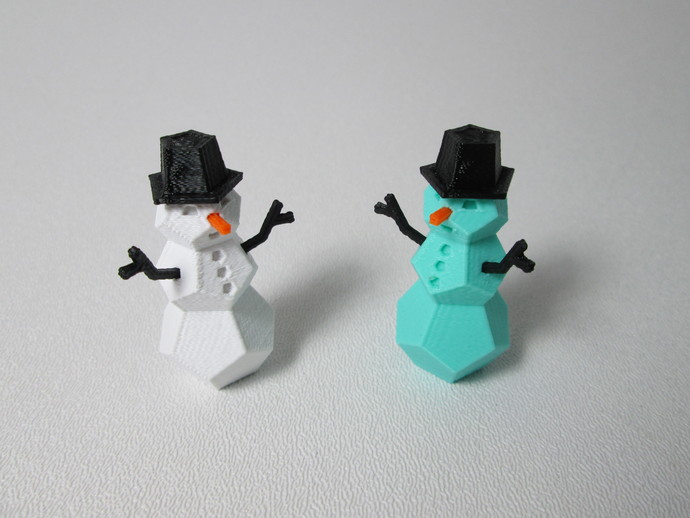 These adorable geometric snowmen are the "coolest" Christmas designs you could possibly print. And they won't even melt and leave a mess!
The fun doesn't just stop at printing them. You get to assemble them too! From the hat to the nose, this design is created by MakerBot and you can all the parts of this design here. Leave your snowman white or paint him up in your favorite winter colors. Creativity has no limits!
5. Reindeer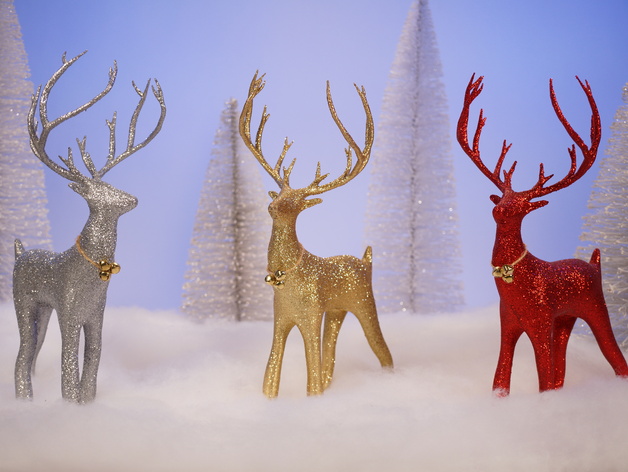 Looking for an elegant ornament? Then meet this sleek and shiny angelic deer. Rather than a reindeer, this one's a mix between the mule, white-tail and reindeer species. But that doesn't make it any less fabulous.
You can print, spray, and even cover them with glitter to add that touch of flair.  Go a step ahead and even add some bows and bells to make it extra festive! Super Christmasy!  Available on Thingiverse, made by yeg3d- Holiday Christmas Deer
6. Snowflake Inspired Christmas Tree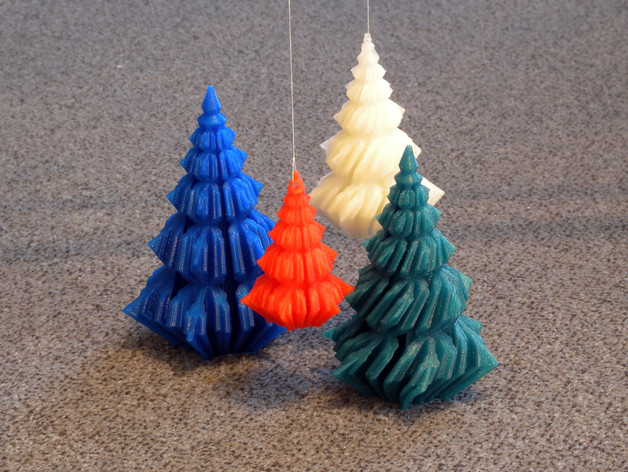 You can never have enough Christmas Trees lying around and these pieces double as a decoration and a hanging ornament. Made from the profile of a snowflake, this tree is quite the eyecatcher and even comes with a separated print that has a "twist".  Apart from this, the prints are also available with both, holes for the ornament and without. How considerate!
So get experimenting with different filaments and colors to make your own. Designed by Genapart, find it here on Thingiverse.
7. Snowflake Ornament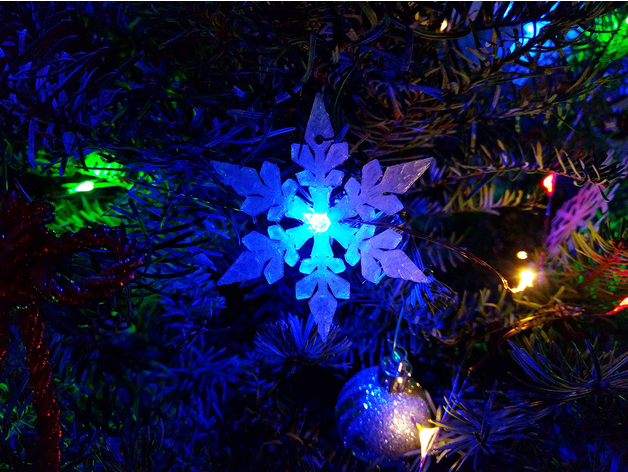 You'll find a lot of different snowflake models to choose from online, but these quite literally look like they've been carved out of ice. The creators used MeltInk3d Clear filaments so opt for something similar.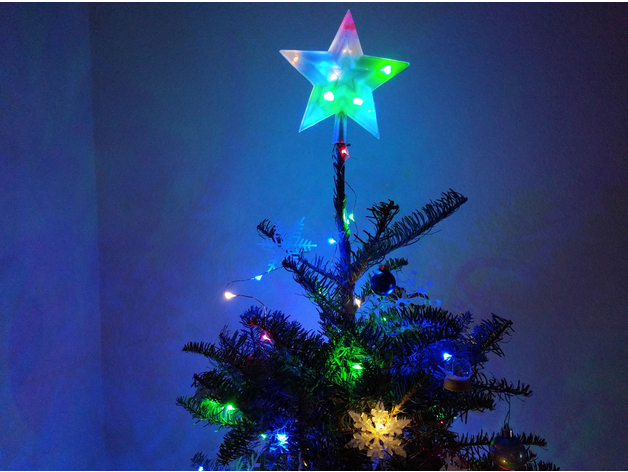 It also comes with a design to print a Star for your Christmas Tree which comes alive once you place some light inside! Designed by Ratherwok, both the prints are available here
8. Gyro Star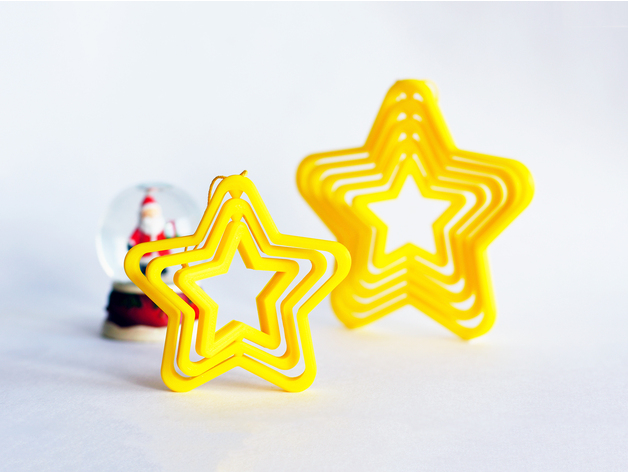 Speaking of stars, this ornament is a unique little piece that belongs to every Christmas tree. There is a small hole at the top of each star that lets them intersect and rotate around! Minimalistic yet fun, you can find the print on Thingiverse made by akira3dp0, here
Don't have a 3D Printer yet? Don't worry! We have the perfect printer for DIY enthusiasts. Check out our Geeetech Prusa I3 Pro W – the perfect 3D Printer DIY kit for you. Happy Printing!
Credits- thingiverse.com