Don't Miss These Stunning 3D Printing Ideas You Can Use This Christmas!
Turning what you imagine into reality is really amazing therefore you can experiment a lot with 3D Printing this Christmas. Decorating your Christmas Tree and house with all the 3D printed materials is the best idea for all the 3D printing lovers, thus we have bought to you some of the 3D printed Christmas decorations.
1. Santa Ornament
This beautiful Santa makes your Christmas tree look a little traditional, you can also spice it up by giving it a different color rather than keeping it white. This soft and welcoming ornament fits in on any Christmas tree and can be spruced up either by printing with colored filament or painting after the fact.
Designed by Nicolas de Jaegre and is optimized for the EOS SLS process, you can buy this ornament  Thingiverse.
2. Rudolph Ornament
The ornament is similar to the Santa ornament above except it contains reindeer instead of Santa. A 3D self-printed reindeer on the Christmas tree can be made easily at home and also gives an aesthetic look.Also designed by Nicolas de Jaegre you will find this design here.
3. Miniature Christmas Tree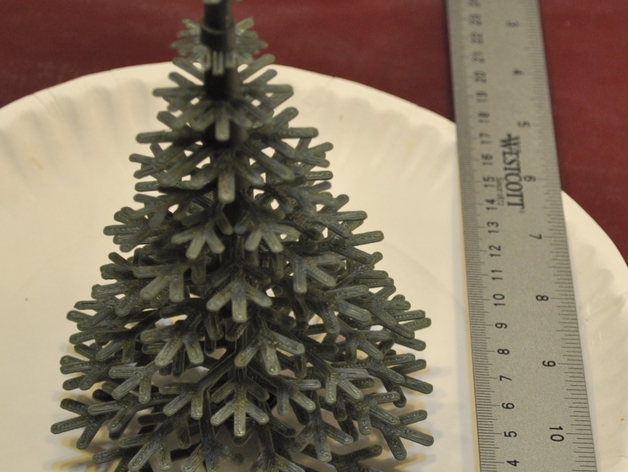 Get the whole Christmas tree 3D printed when you have no time to go shopping and get a new one. Also, the best benefit is you can use this 3D printed tree for every Christmas following. It fits in perfectly on an office desk, a dorm desk, an entryway side table, a coffee table, a nightstand, and more.The whole tree can be printed with 4 to 10 branches or you can do the customization yourself, get the design here.
4. Snowflake Decoration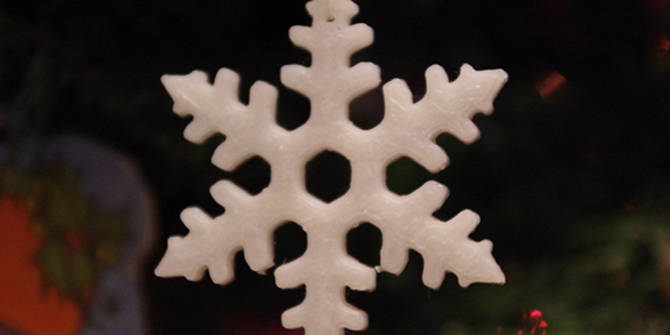 It is the most used decoration item and is simple, traditional, and mass-producible. This delightful item lights up the Christmas tree and you can also use this decoration for your house to give it a classy look. Get this snowflake decoration only on Thingiverse.
5. Quin Christmas Tree Ornament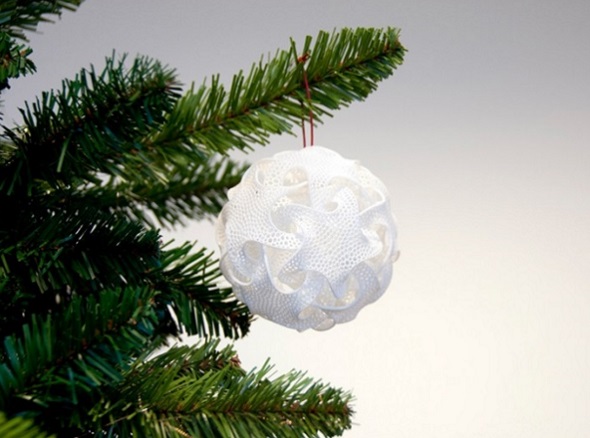 A little different decoration of your Christmas tree with this Quin Christmas Tree Ornament. You can vary the size accordingly and also use it to light up your house. Placing a bulb within the Quin ornament can give you a quin with various colours or you can use colourful filaments to prepare the quin.For the lights, you will need some including a CR2032 clip-in battery, a 5mm LED, a switch, and some soldering tools. By following some simple instructions, you should be able to assemble the light-up base of the tea light using a couple 3D printed components. This 3D print is available at Bathsheba's shop on i.materialise.com.
6. Lockable Present Ornament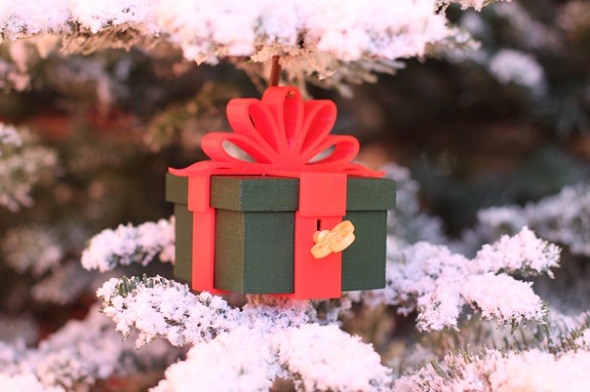 A Lockable tree within the present and you can hang it up on the Christmas tree. A little bit hard to make but you can find the designs ready on Thingiverse and can shop easily there. you can find this awesome design here.
7. Sleigh and Reindeer Decoration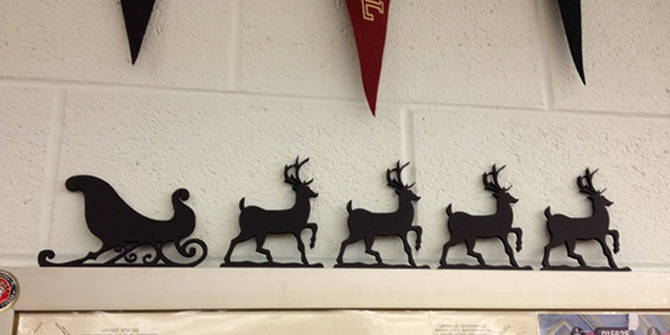 For something subtle but atmospheric, put one of this sleigh and reindeer decoration in every room of your house. It's thin and light enough to sit on top of any wall hanging, or you can use double-sided tape, or just set them up on shelves, counters, desks, etc.Get this design here.
8. Christmas Cookie Cutters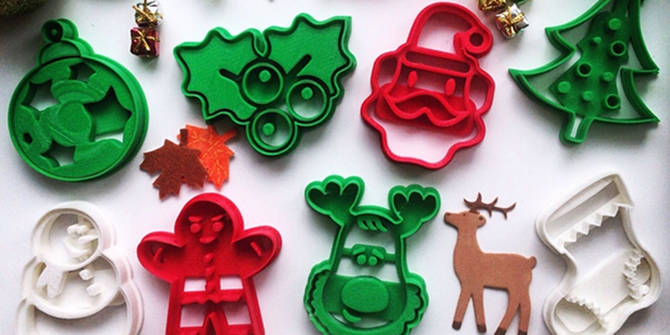 These Christmas cookie cutters have a pleasant aesthetic quality that makes them fit as decorations. Leave them out or hang them up to add a dash of festive color to your home. And if you bake, use these to cut your cookie dough into relevant shapes!Get these cookie cutters on Thingiverse.
 9. Christmas Gift Boxes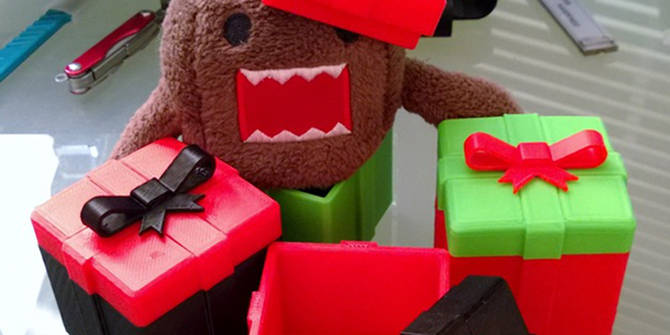 Last but not least, if you plan on giving a small or medium gift and want to wrap it in something more unique than wrapping paper or a gift bag, try one of these Christmas gift boxes. The best thing is you can scale them to whatever size you want, and you can print each component in whatever color you want, resulting in endless flexibility in customization. Get the designs here.
10. 3D Printed Crib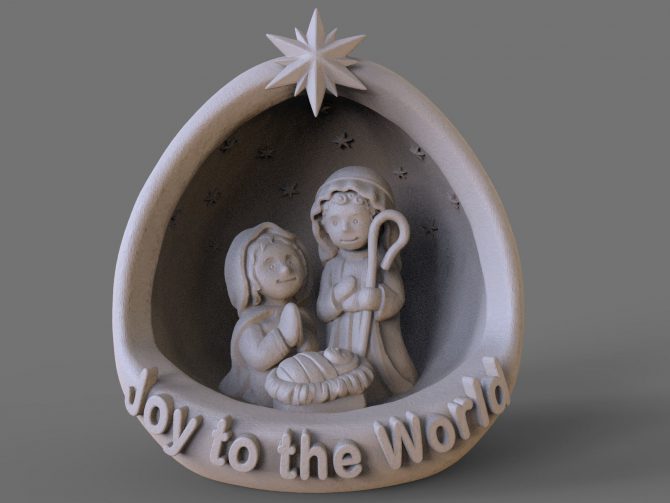 The whole crib can be 3D printed and you can have variations in the figures as per your requirements. This cute little 3D printed Jesus, Mary, Joseph, shepherds win our hearts and you can explore your creativity or even buy them online.
11. Coral Candle Shade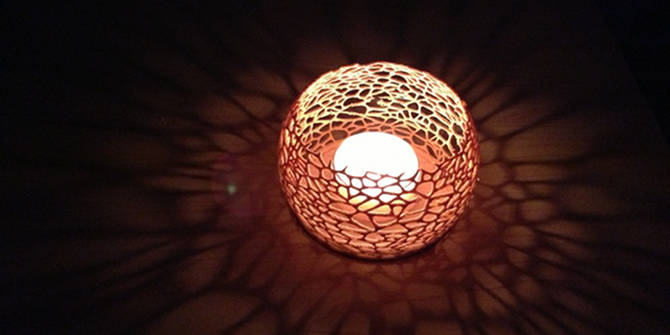 The Christmas season is the perfect time to break out scented candles, and what better way to take it to the next level than with a coral candle shade? The design casts an incredibly atmospheric shadow that looks great anywhere and fits well even long after the holiday season is over. Light up your house with these fancy Candle shades, get these designs on Thingiverse.
12. Spiral Chess Set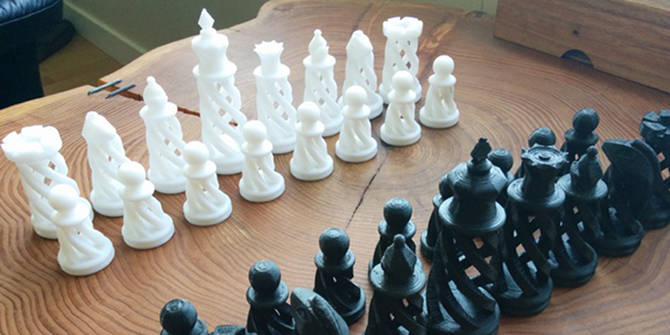 For the chess lover in your life, this spiral chess set can be a great casual set for the occasional play and doubles as a decorative piece and conversation starter if they're willing to leave it out on a table or desk. Print in a high-quality material for maximum impact. this spiral chess set is available on Thingiverse.
13. Puzzle Chess Board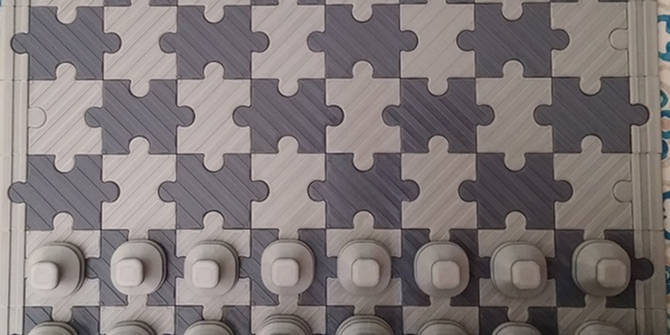 This beautiful puzzle chess board goes well with the spiral chess set above but also works well with any other chess piece design. It's subtle and pleasant, yet eye-catching at the same time. Feel free to print in whatever light and dark colours you prefer. Get this design here.
Feel free to experiment with 3D Printing this Christmas to innovate new designs and decorate your Christmas Tree with the only 3D Printed decorations. Have fun with 3D printing this Christmas.
Credits:  Thingiverse.com, i.materialise.com