Check out these 3D Printed houses that everyone's talking about!
Did you know that 3D printing has been used to build houses, cabins, offices, bridges, and much more? Over the past couple of years, 3D printing has made its way into the construction industry and there are a vast number of completed projects, ongoing construction jobs, and unique concepts that are driving the industry today.
Take a look at some of the most phenomenal structures all around the world!
Urban Cabin
Location: Amsterdam, Netherlands
Specifications: 8 square meter floor space, 25-cubic meter in volume
Made by: DUS Architects.
Designed and built by DUS Architects, Urban Cabin is a 3D Printed mini-retreat in the midst of Amsterdam. Created using sustainable bio-plastic materials, it aims to showcase how 3D printing can offer sustainable housing solutions in urban environments. The tiny house takes up only 25 cubic meters and includes a porch and sofa that transforms into a twin bed. Bonus? There's also a bathtub outside!
Office Building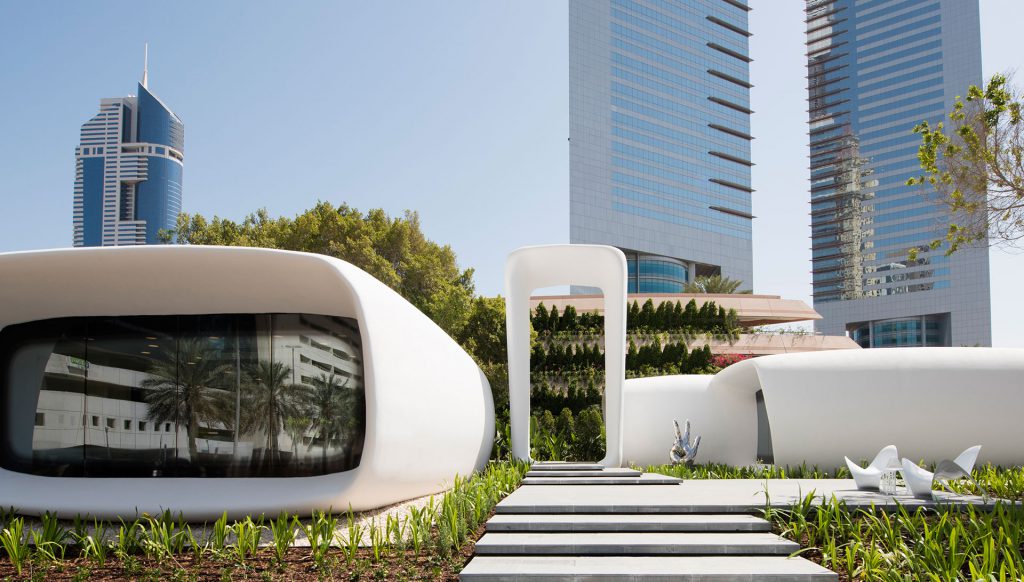 Location:  Dubai, United Arab Emirates.
Specifications: 240-square meters
Made by: Gensler, structural work by Thornton Tomasetti and Syska Hennessy
Known as the "Office of the Future" this building is fully functional with electricity, water, and telecommunications and air-conditioning systems. primarily serves as a meeting space for parties from all over the globe. It was designed by Gensler for the United Arab Emirates National Committee as the headquarters for the Dubai Futures Foundation.
Apis Cor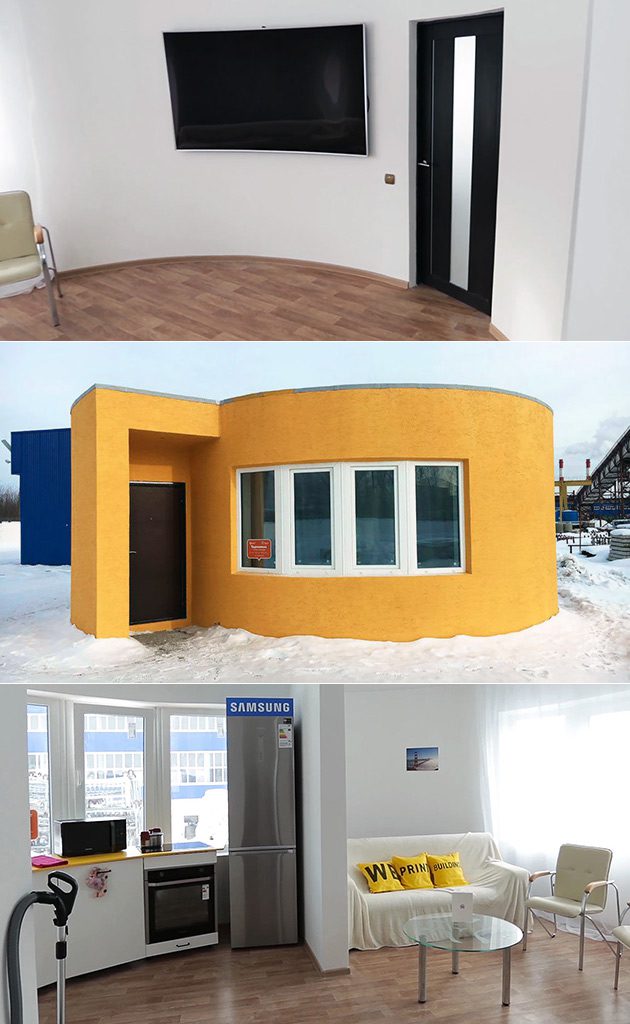 Location: Russia
Specifications: 38 square meters (400 square feet)
Made by: Apis Cor & PIK
One of the most popular 3D printing-related projects of 2017 was the 3D printed house by Apis Cor. Why? Because this house was created in just 24 hours! Apart from this, all the main building components were created on site with concrete material. and reduced the cost of transportation greatly!
In fact, Apis Cor confirmed that this 3D printed house cost just $10,134 to fully create. As for the interiors, the house has a contemporary style with wooden flooring and is furnished with appliances from Samsung.
Villa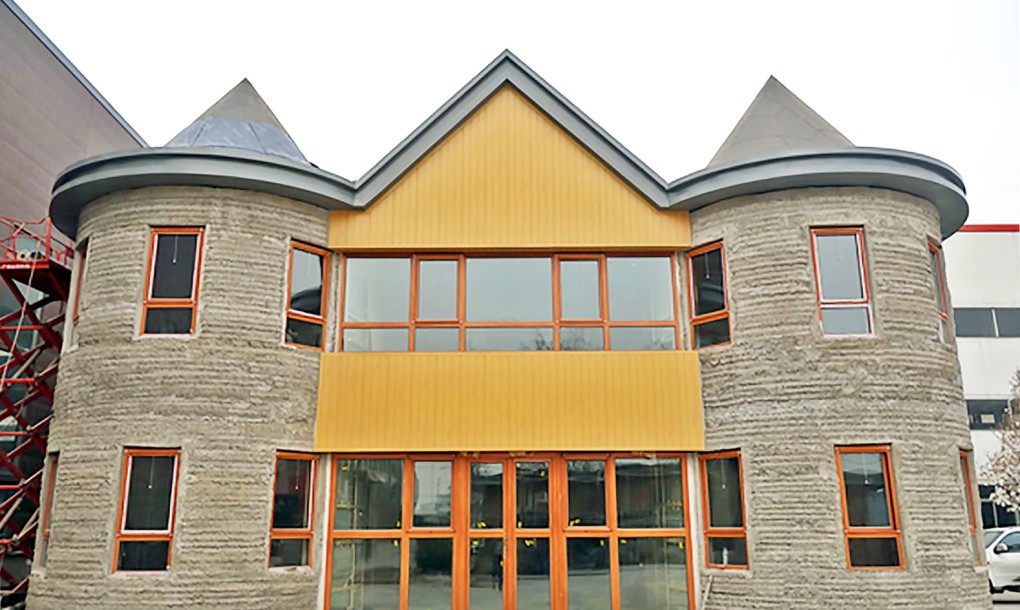 Location:  China
Specifications: 400-square meters
Made by: HuaShang Tengda
Made by Hua Shang Tengda this two-story villa took only 45 days to 3D print. The walls of the villa are made with 20 tons of C30-grade concrete, measuring 250 mm thickness, making the structure exceptionally durable. Apart from this, the villa is also earthquake proof and can withstand a level eight earthquake on the Richter scale. All in all, the project has helped HuaShang Tengda compete with Winsun.
Pedestrian Bridge in Madrid
Location: Madrid, Spain
Specifications: 40-feet long
Made by: Institute of Advanced Architecture of Catalonia
The Institute of Advanced Architecture of Catalonia in Spain created this bridge which measures 12 meters in length and 1.75 meters in width. Using a micro-reinforced concrete material it was completed with assistance from Enrico Dini, the inventor of D-Shape.
Philippines Hotel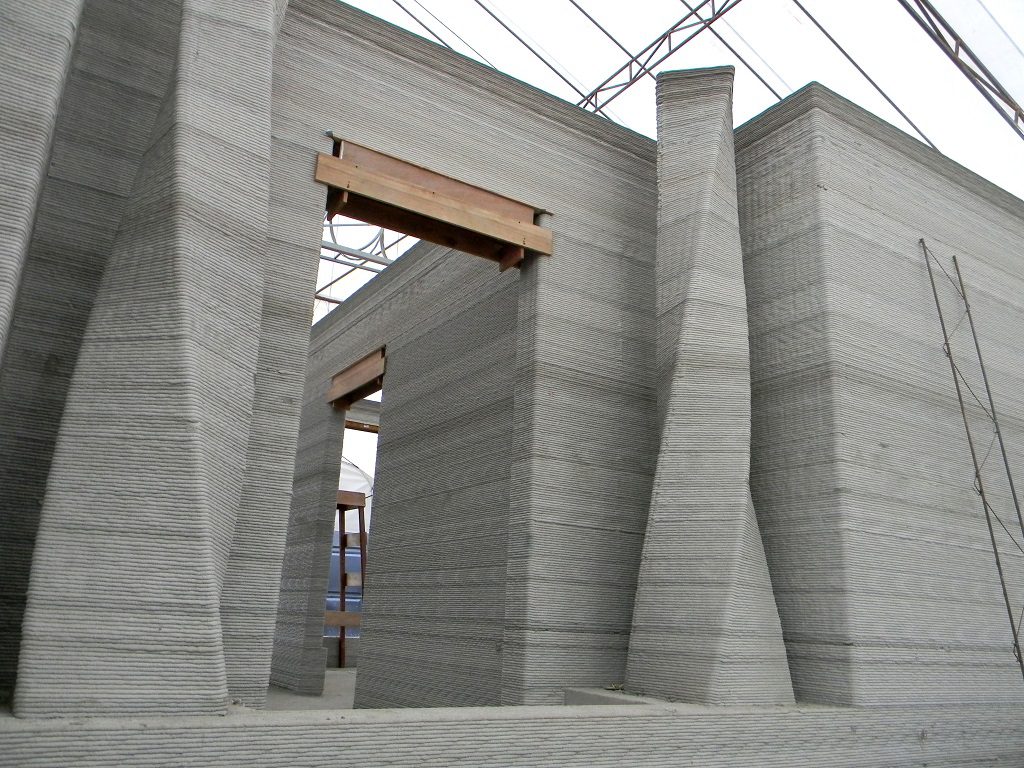 Location: Philippines
Specifications: 130 square meters
Made by: Lewis Yakich, owner of the hotel and material science engineer
Created at the famous Lewis Grand Hotel, this project includes 3D printed bedrooms, a living room, and a jacuzzi room. The custom-built was developed by Yakich himself, who calls it a "work in progress." He designed the printer with the help of Andrey Rudenko, who you will learn about very shortly. The 130 square meter extension took over 100 hours to 3D print. Yakich printed the hotel section with sand with volcanic ash, resulting in stronger walls and improved good bonding between layers. He claims that the project will save him 60% on building costs. Sadly, Lewis Yakich mysteriously vanished after a business meeting in 2015 and hasn't been seen since.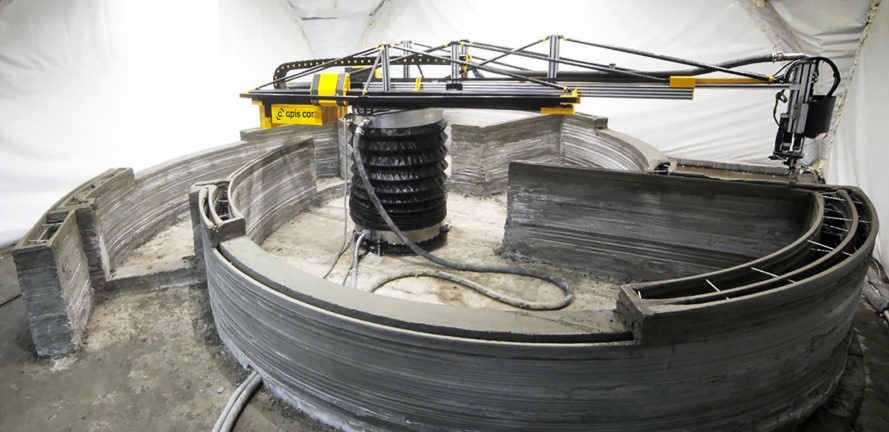 All in all 3D printing will have many advantages in construction. Using large-scale 3D printing technologies we can build inexpensive 3D printed houses in developing countries. Along with this, 3D printed houses or shelters can be constructed quickly. This could be especially useful after an earthquake, a tornado, or another type of natural disaster.
Credits- inhabitat.com, knightstemplarinternational.com, psfk.com, www.officeofthefuture.ae, 3dprint.com