3D Printing in 2018? Here's what we can expect for the year to come!
The advancements in 3D printing in the year 2017 have truly amazed us so its safe to say we can expect a lot more in the year to come! Prepare to be blown away and take a look at some of the projects already in process. Here are some of the cool things we can expect in 2018!
Customizable Printing Materials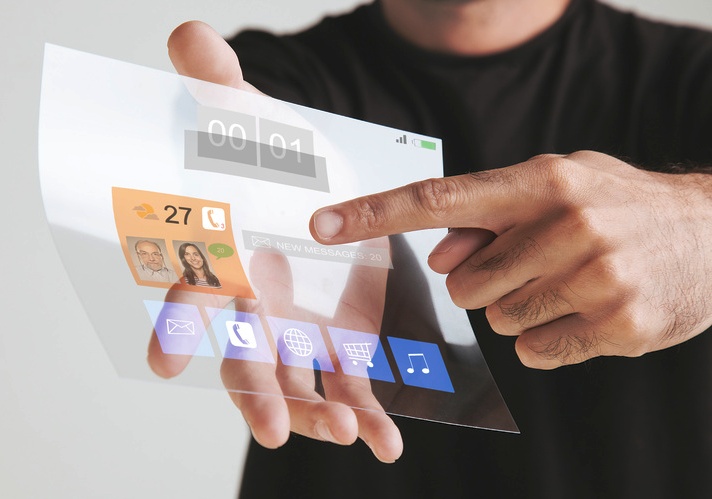 Almost everything that can be printed in 3D can also be personalized. With the help of 3d printing, doctors and medical experts are already creating bone replacements which are fully customized for each patient. Apart from this, experts are already experimenting with 3D printing using Graphene, a flexible and transparent substance, stronger than steel.
Markforged, a Boston-based company, has just released new Composite 3D printing technology which prints tools and manufacturing parts with incredible strength. Fully functioning metal parts can be printed in under 24 hours with their new Metal X 3D printing system. The tool promises to save money and time, especially for the manufacturing industry.
Nano-Printing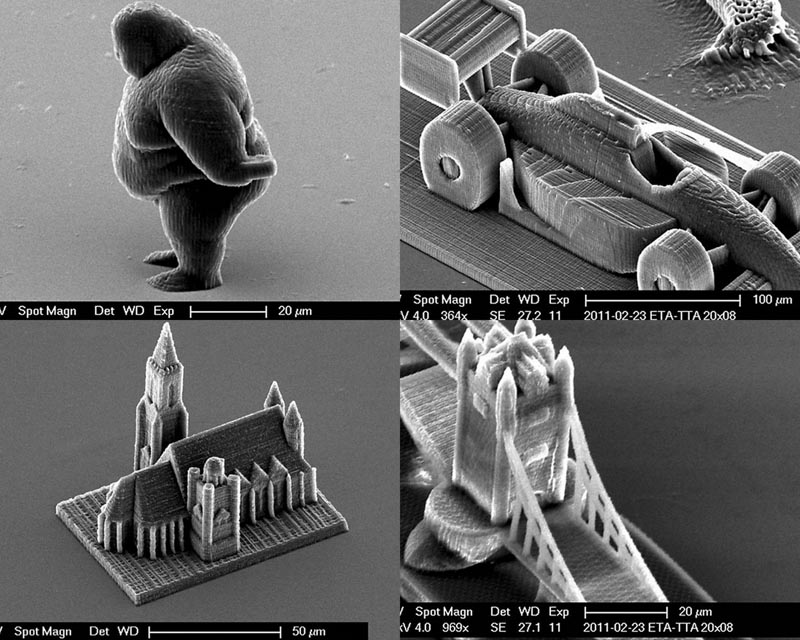 Nano-printing involves the printing of particles invisible to the naked eye. These particles, which are only a few atoms thick, could possibly transform electronics as we know them. These tiny printed particles are currently being tested to produce powerful batteries, and provide further processing power for devices.
Along with this, nano-printing is also in telescopes and microscopes to increase the optic power. According to Nanowerk.com, "these nanosensors can enhance the microscopes' sensitivity and detection speed by miniaturizing their detection component up to 100 times".
Smart Robotic Arms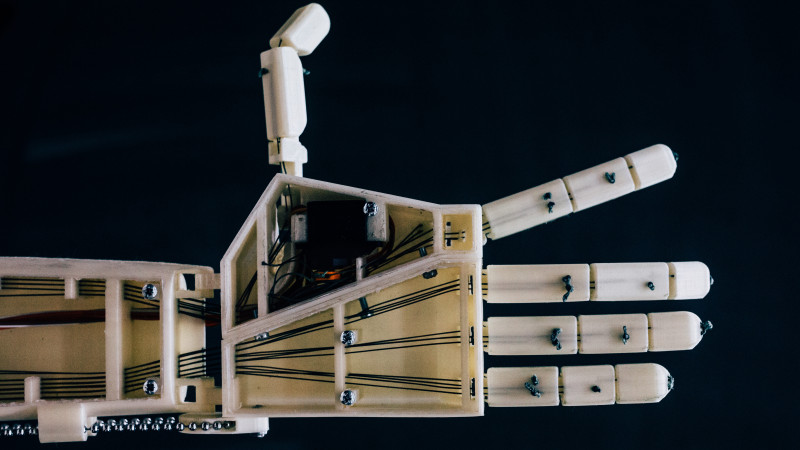 In Belgium, students are in the process of creating a robotic arm which will be able to interpret and translate sign language. The birth of the idea came to be as a result of the small number of sign language translators available in the world.  Thus far, the machine can take text and translate it into fingerspelling. The project still has a long way to go, but could significantly impact the hearing-impaired community.
3D Printing in Nuclear Industry- First 3D printed nuclear reactor fuel part by 2018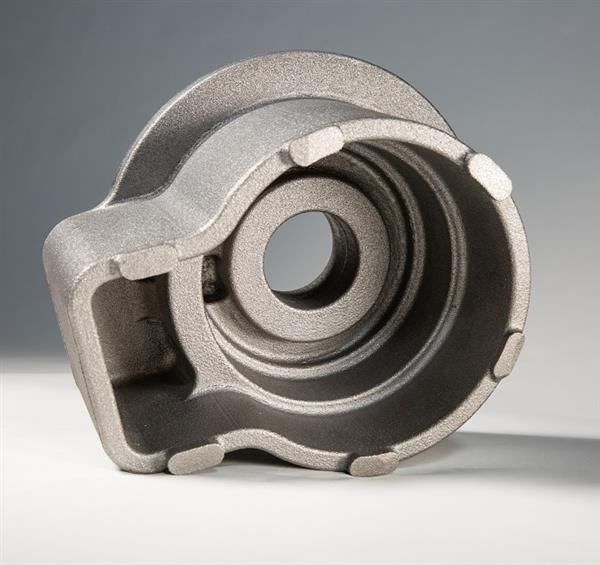 Power company Westinghouse plans to be the first to install a 3D printed fuel part in a commercial nuclear reactor by Fall 2018. The current plans are to install a thimble plugging device, made of AM 316L stainless steel and non-AM 304, in a commercial reactor. With support from the U.S Department of Energy, this 3D printing milestone will soon be a reality and it is currently in the process of researching various different additive manufacturing processes.
3D printed steel bridge in Amsterdam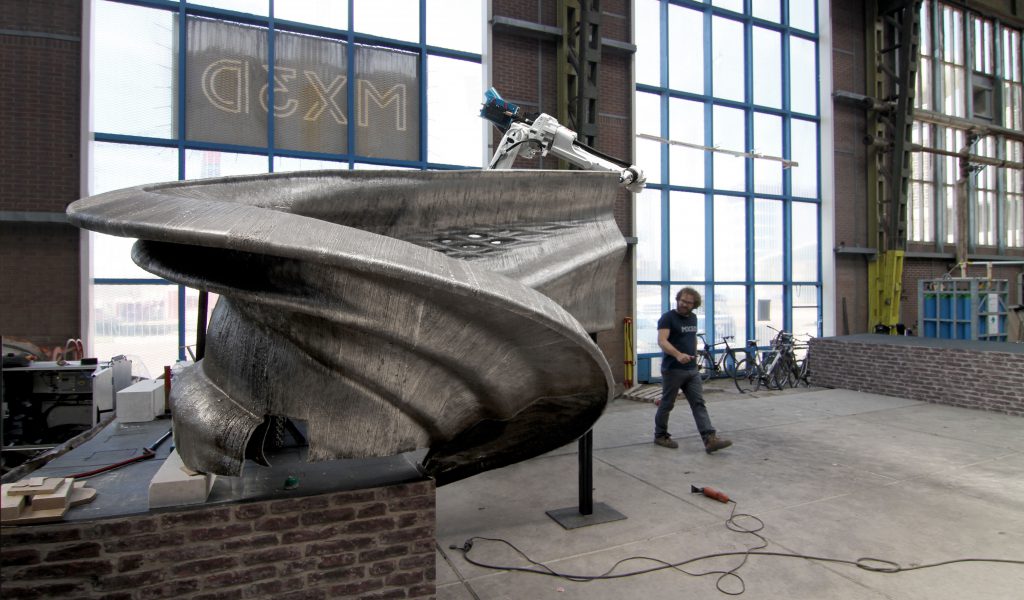 MX3D, a robotic additive manufacturing company based in Amsterdam, is set to complete printing its steel bridge by June, next year. The bridge is already 1/3 complete and has been designed by Joris Laarman and funded by Autodesk.
What distinguishes this technology from traditional 3D printing methods is the application of the 'printing outside the box' principle. The printing is done by 6-axis robot arms, which means you are no longer restricted to a square box in which everything takes place.
4D Printing
We were only beginning to wrap our heads around 3D printing and now we hear that 4D printing has arrived to take it further. What is 4D Printing, you ask? It is generally considered a part of 3D printing, however, 4D printed materials will be able to adapt to their environments and transform after they have been constructed. This programmable matter can react to outside factors like environment, head, humidity, etc.
All in all 2018 is sure to bring us a lot of surprises and we can't wait. And if you still down own a 3D Printing and are afraid of missing out, don't worry! Just take a look at some of our Best 3D Printers and get printing!
Credits- 3ders.org, 3dprintingstocks.com, oddstuffmagazine.com, hackaday.com, eteknix.com