10 Awesome 3D Print Designs That Are Perfect For Your Office!
3D printing has been gathering a lot of momentum in all fields of work. But what makes 3D printing, even more, fun is when you create stuff that's actually functional and you can use on a daily basis. This post is all about printing cool stuff that you can use at your workplace. Thank us later!
Cable holder clip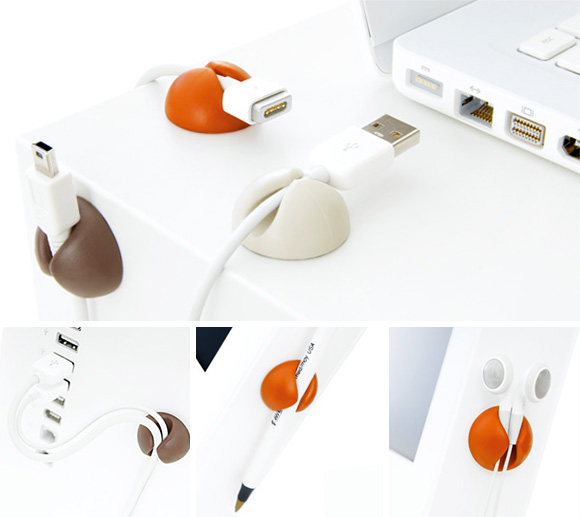 Tangled cables are everyone's worst nightmare and definitely don't belong on the office desk. These simple and cute cable holders will keep the chaos of unruly wires far away and let you carry on with your work!
Simply attach these to your desk and you're all set!
The design is available on Thingiverse and you can download it here.
T-Rex Pen holder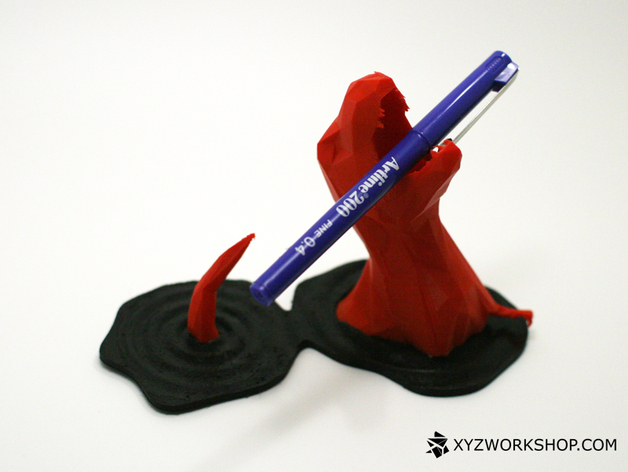 Yep, we all need pen holders but no one said we had to stick to the boring ones right? This adorable and creative T-Rex pen holder will not only keep your pen in place but will also add a touch of fun to your otherwise boring workspace(sorry!)
Find this cool design here
Headphones Hanger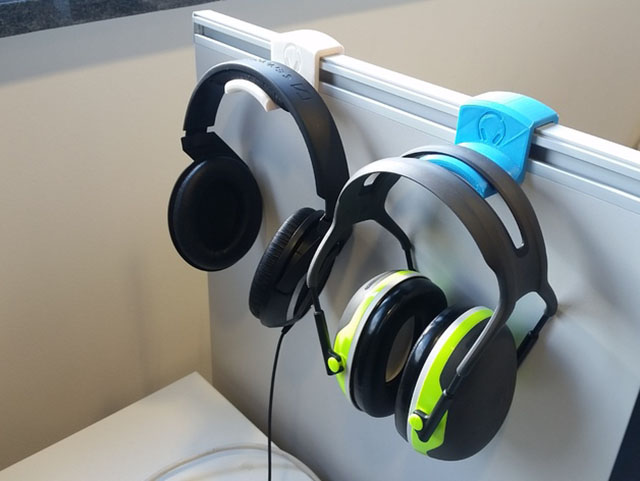 A perfect design id your headphone wires always end up in a tangle. You can take your love of music right to your office desk with this handy little hanger. For those who love working with music, the headphone holder is a nice item to have for it provides you with a place to store your headphones when they are not in use. With a hanger, they'll be instantly accessible and untangled!
Check out the design here
Business Card Holder
Gone are the days when displaying your business cards had to look boring. This card holder is  designed to provide you with a rather creative holder to keep your cards in tact. And apart from getting the work done it also serves as a desk ornament!
Take a look at the design here
Robot desk organizer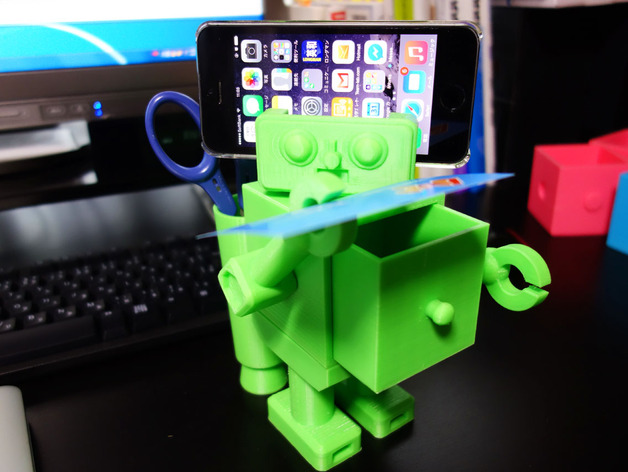 If you're looking for a desk organizer then why not give this multifunctional robot a try? It may look cute but this robot means business! It functions as a smartphone dock, card holder, pen holder and even has a few drawers to hold your wayward pins. We're impressed!
Get it from Thingiverse- here
Geometric pencil holder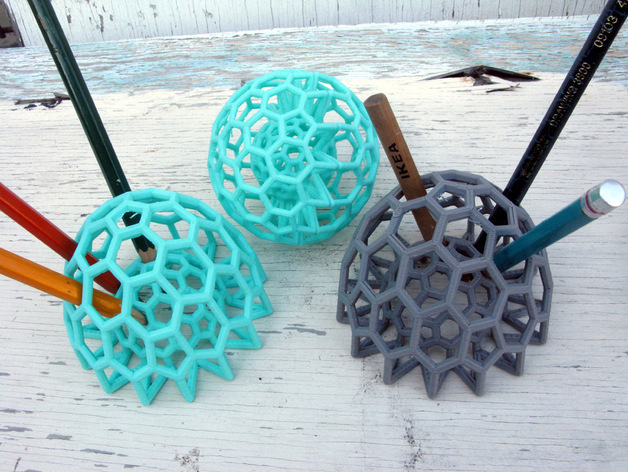 Create a home for all the stray pencils lying around your desk with this geometric pencil holder known as the "buckyball pencil holder". With its intricate design, it's sure to make your desk look really artsy and cool AF!
Another one from Thingiverse, click here to download this print.
iPhone Dock
Let's be honest, your desk could definitely use a smartphone dock just to make things easier and it definitely adds a "professional" touch. So we found the perfect one for you. Named as "Sonoro" this iPhone dock is another useful design available on Thingiverse. Oh! and it also works as an amplifier too! Ain't that cool?
Download it here
Cable spool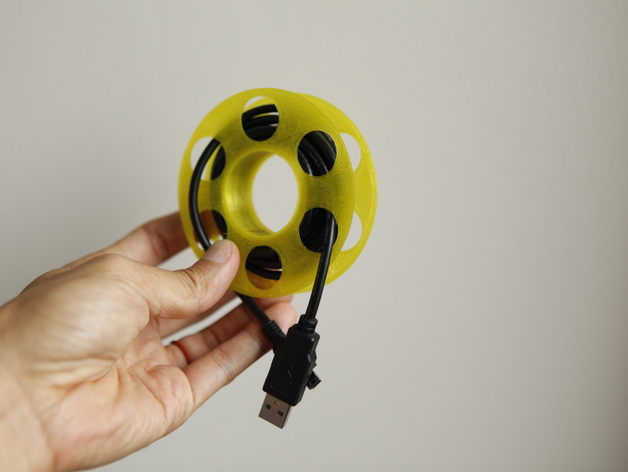 You're lying if you say that tangled up wires all around don't scare you. As the name suggests, this spool is for winding your cables so they won't get entangled. You can print out a few and keep all your cables and wires neat and organized. Maybe even use them as an earphone holder! Has your desk ever looked so clean and orderly?
Find the design for this cute spool here
SD Card Organiser
You may have seen similar holders with either, slots for your SD card or pen drives but this one goes one step further! You can even stick your microSD cards in here!
Thanks to this efficient card holder, you won't have to scurry around looking for your pen drives and SD cards any more! Finally, a place where you can keep them all in one place! It holds up to 8 USB sticks and SD cards each as well as 15 MicroSD cards.
Click here to get it from Thingiverse
Desk light
Lights are often at the centre of the room – so make your lighting a true centerpiece. The minimalistic design of this lamp is perfect for your desk.
Available on Thingiverse, you can find it here
Now all you need to get going is a 3D printer to make all these and many more cool designs for your workplace. Check out a wide array of 3D printers at our Store
Credits- Thingiverse, all3dp.com