5 Amazing Features Of Geeetech A30 3D Printer where Bigger is Better-Part II
The Geeetech A30 3D Printer is out and making big waves thanks to its remarkable specifications. But it doesn't stop there! There's a lot more than the A30 has to offer. Take a look!
Amazing Features of the Geeetech A30 :
Better Adhesion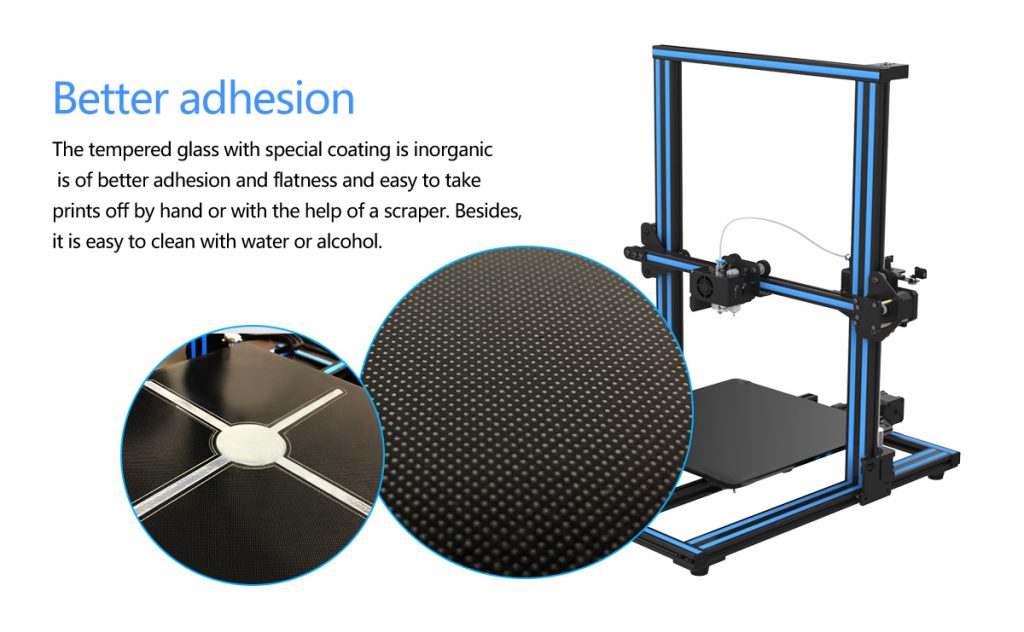 Good adhesion starts with a well-calibrated build plate and that's exactly what you get with the A30.  Compared with aluminum plate, this kind of tempered glass is of better adhesion and flatness and easy to take prints off. Its special coating makes it easy to clean and very user-friendly!
3D Touch Auto Levelling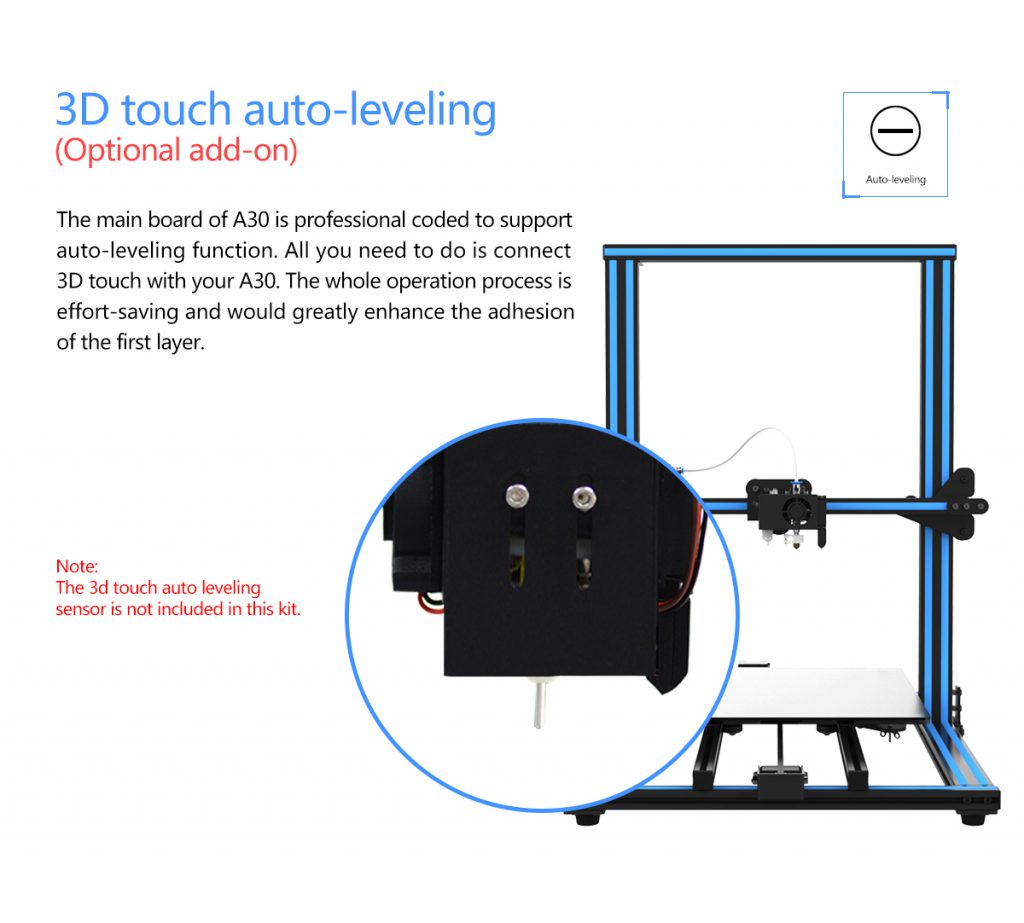 An optional add-on of the A30 is that it supports auto-leveling function with 3D touch. This ensures that the printout has a flat first layer and strong structure.
Cloud Gallery
With its simple Wi-Fi configuration, you can easily connect to the EasyPrint 3D App to remote control A30 and enjoy a large number of free 3D models. Choose your favorite model from 9 categories, preview it and start to print.
Share your work with the 3D Printing community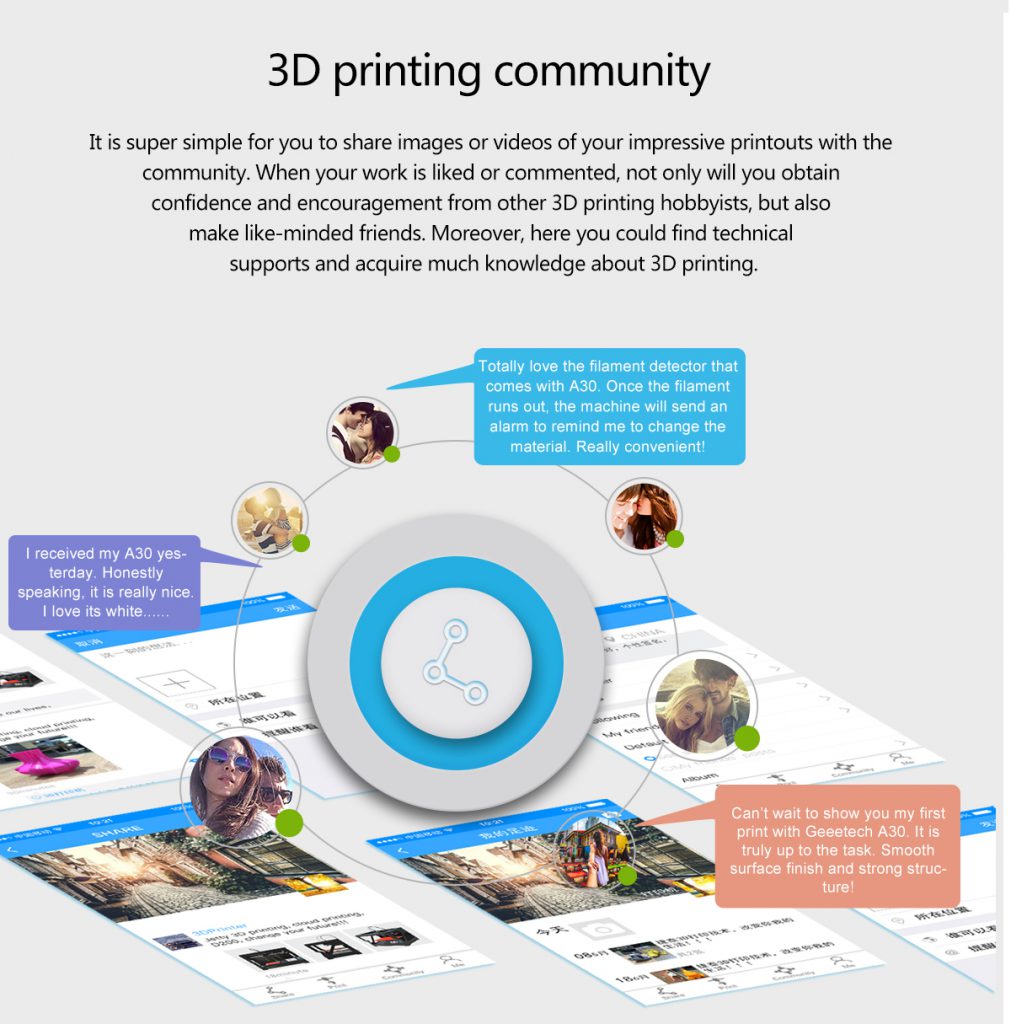 Apart from scrolling through the beautiful slideshows of free 3D models, The EasyPrint 3D App also lets you share your fascinating printing moments with others. Showcase your designs with other 3D printing enthusiasts, beginners, and professionals alike with a simple touch of the button.
The EasyPrint 3D App is available to download and easy to set up!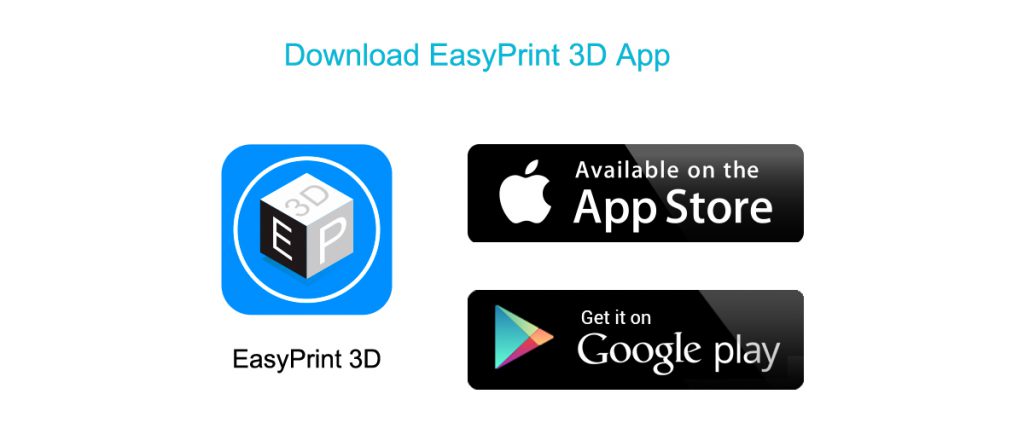 Other Specifications: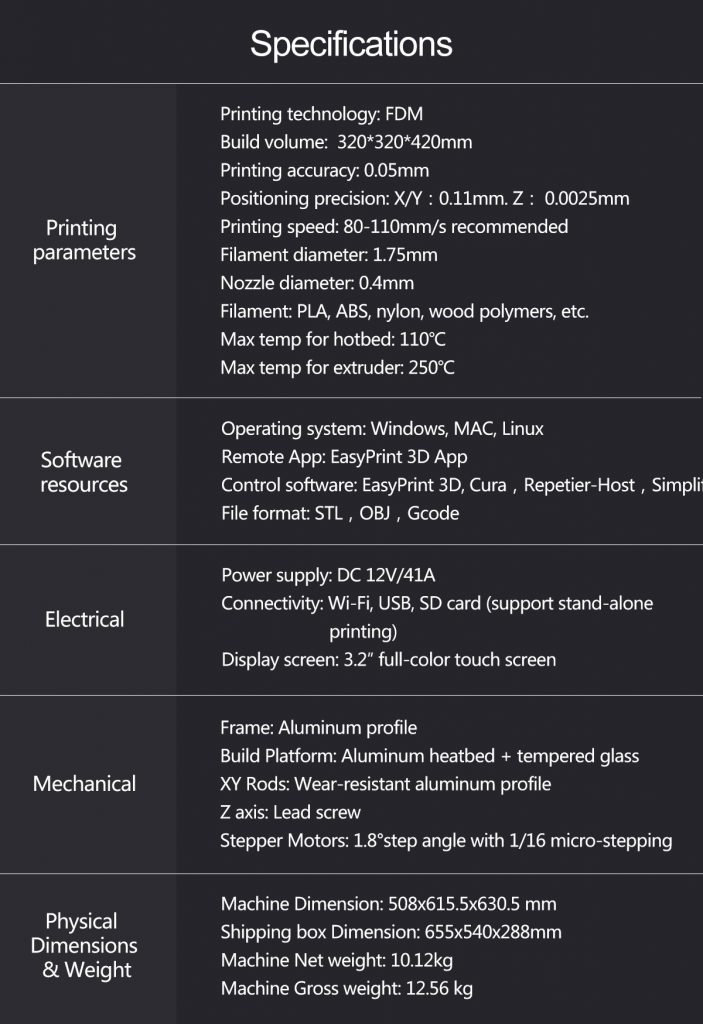 Get the best of Geeetech A30 3D Printer only @ Geeetech Official Site