101% Founded on INDIEGOGO | Now make the most of your 3D WiFi Module only at $29.
!!!THANK YOU FOR THE SUPPORT!!!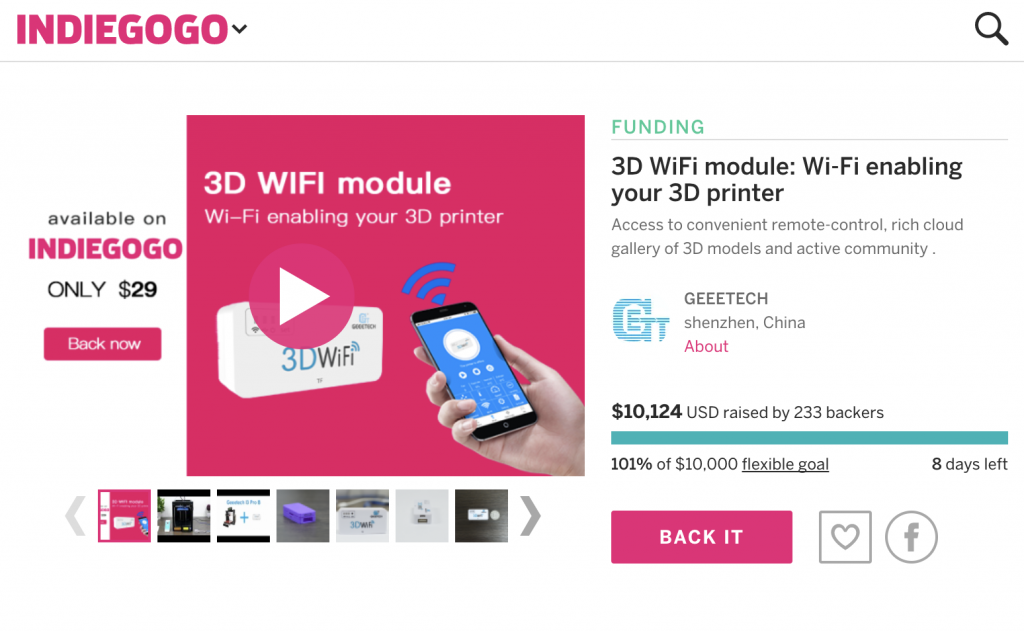 We are really overwhelmed by the support that we are receiving for our 3D WiFi Module campaign on the best crowdfunding site INDIEGOGO. We have reached 101% of $10,000 crowdfunding and still have 8 days remaining for the campaign to end. As we know INDIEGOGO supports new innovations and creative ideas, 3D WiFi module is the most unique and new discovery by Geeetech.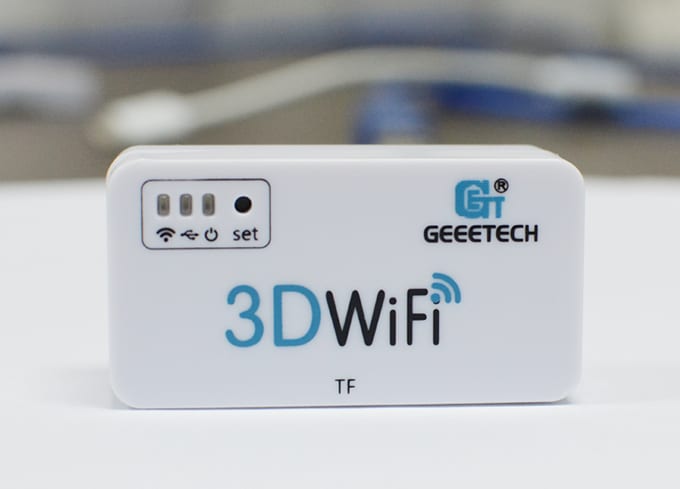 We developed the 3D WiFi to bring great convenience to all the 3D printing hobbyists. If your printer works only when tethered with your computer or reading 3D model files in micro SD card, our 3D WiFi module and EasyPrint 3D App makes it a reality for you to remote control your printer, have access to a cloud gallery and share your terrific printing moments with others.
Let's take a quick  look at the features of 3D WiFi module and get to know it's amazing properties:
 3D WiFi module is cloud-based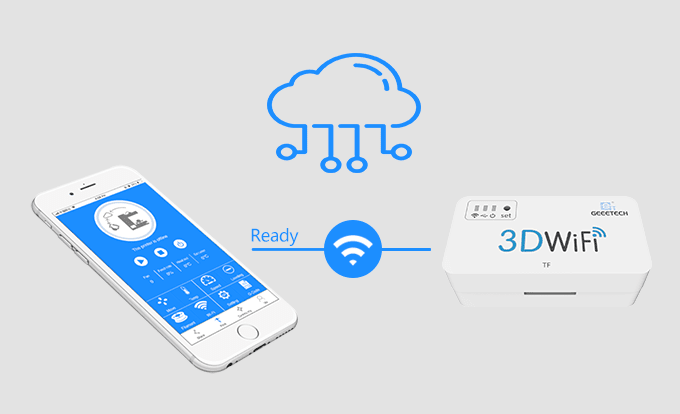 3D WiFi module is of high compatibility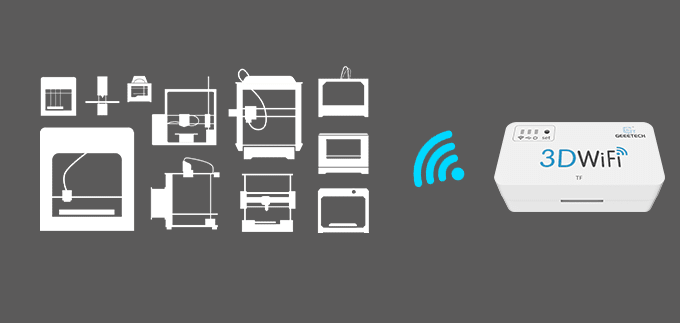 EasyPrint 3D App
Our 3D WiFi module comes with its good companion EasyPrint 3D App. While a large amount of 3D printing and control software has cropped up in recent years, for beginners, to find an easy-to-manage one is still a hard nut to crack. Nagged by difficult 3D modeling knowledge or confused with setting suitable parameters.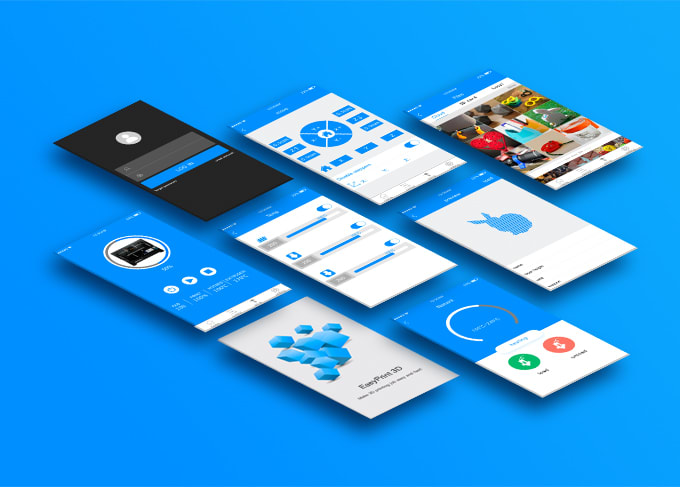 Remote Control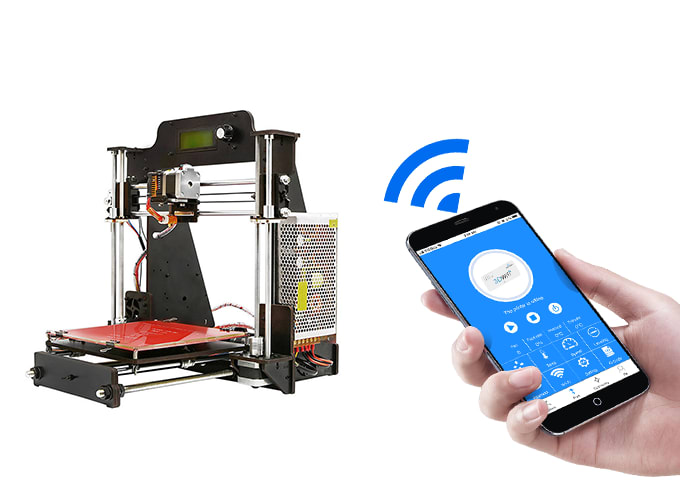 Record and Share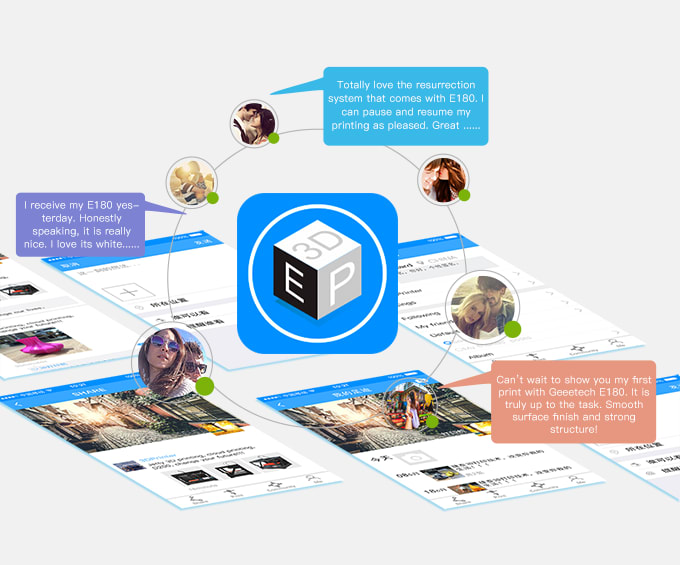 Cloud gallery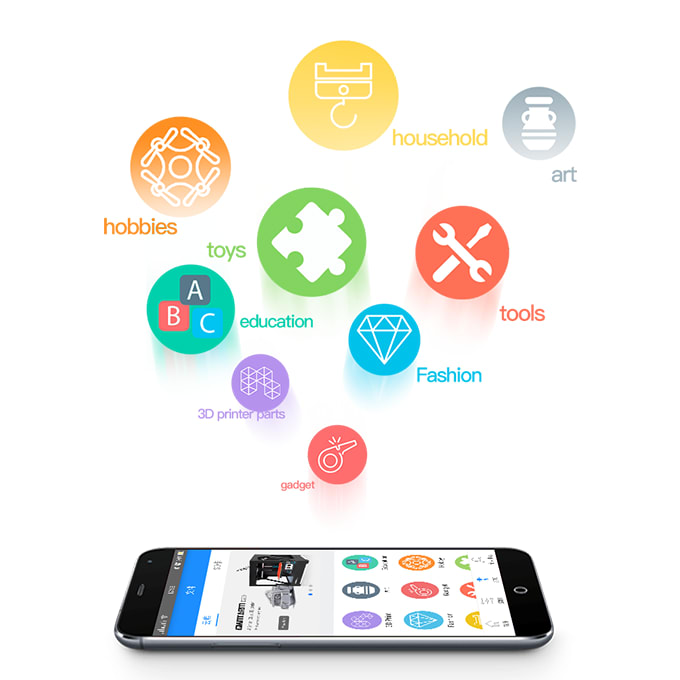 Guys you can still grab a good deal of the 3D WiFi Module on INDIEGOGO